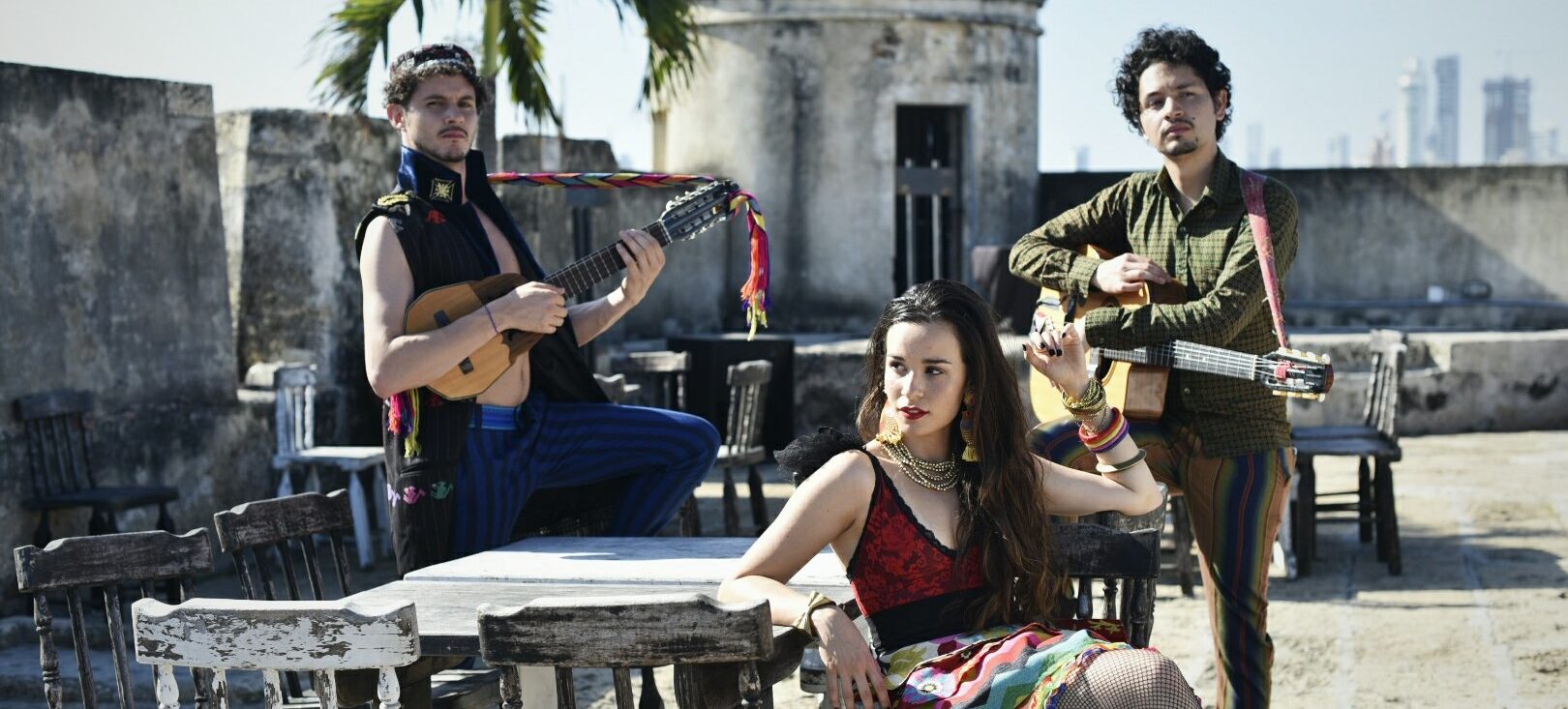 Riding the Rhythm of the Colombian Music Explosion
Without a doubt, the fuego behind Colombian music is spreading fast. And like the salsa dancing at the heart of the "land of a thousand rhythms," the energy of the movement isn't missing a beat.
Colombia is a musical melting pot of cultures, styles, instruments, and artists, and this incredible diversity has given rise to a wealth of eclectic music inspired by folkloric styles, modern sounds, and global genres. From pop to reggaeton to rap to indie and folk, Colombian artists from all avenues of music are catching fire, in real life and across the globe through Spotify.
This rise of Colombian artists springs from the popularity of reggaeton and other infectious Latin rhythms bleeding into pop music. You hear it from homegrown powerhouses Shakira and Juanes, to Medellín's own reggaeton stars J Balvin and Maluma, and the list goes on.
In fact, about 28 percent of tracks in ¡Viva Latino!—Spotify's popular Latin Music playlist—is from Colombian artists, second only to Puerto Rican artists. And 90 percent of streams for Colombian artists on Spotify happen outside of Colombia—the main audience is in Mexico, followed by the U.S., Spain, Argentina and Chile.
But Colombian music today isn't limited to pop and reggaeton. Following the lead of alternative Colombian music that burst onto the charts in the '90s (with Aterciopelados, and more recently, Bomba Estereo), a generation of alternative artists like the Grammy-winning Monsieur Periné are breaking through.
Monsieur Periné, the female-fronted Afro-Colombian gypsy jazz ensemble, mashes up Latin and European styles and blends languages in surprising ways. Creating a fresh new sound all their own, the Bogotá-based band transforms samples from traditional Colombian music and spins lyrics in Spanish, Portuguese, French and English. Their soulful tunes are interwoven with threads of swing and pop, fused with heart-thumping Latin rhythms like cumbia, salsa and Andean instrumentation.
"Colombia is a territory with spirit, and it needs to express it," Catalina Garcia, Monsieur Periné's lead singer, says in a new video episode of ¡Viva Latino! featuring an intimate version of the group's new song "Bailar Contigo."
"We make music that is a part of us, and a part of where we come from," says Santiago. Her home is Quindío, nestled in western central Colombia and crossed by the Andes mountains, where her family has grown coffee for four generations. "From the time we are born, we are music because our heart plays the rhythm of life," she says.
Featuring Monsieur Periné's music on Spotify has exponentially amplified the band's reach. Catalina also credits streaming her band's songs on Spotify with opening up opportunities for Monsieur Periné to be heard in entirely new places. "It has allowed us to access many places where our music didn't arrive before," she says.
Being on the largest music streaming service in the world also helps the band connect with their fans on updates from new tour stops to their latest music. "Having our tour dates or playlist curated by ourselves allows us to show things to our fans that we did not have the ability to do before," Catalina says.
As massive devourers of music themselves, Catalina and her bandmates also look to Spotify as an endless source of creative inspiration—an infinite toolkit to help them take their music to the next level again and again.
"Spotify is a huge encyclopedia of artists and music, an infinite sea of musical influences," she says. "We have been able to discover songs from all over the world, from all periods, from all genres, and all these things that we listen to influence our way of creating."