Singer-Songwriter Jade Bird Gets Geeky About Words
Self-proclaimed "obsessive songwriter" Jade Bird has more in common with David Bowie than their shared British heritage and adoption of the U.S. as a songwriting muse. They share a unique songwriting process that allows them to spin intricate, flowing, familiar stories. Yet, as Jade pointed out, Bowie's method was more visual, sporadic, and inimitable.
"I think the visual element was a really big part of his project. He used to cut out words or sentences and jumble them all up, and then put them together so they're really quite random," she told us at the Brooklyn Museum in Brooklyn, New York, where she recently played at an event honoring the David Bowie is exhibit.
"It's interesting because when I was doing a cover of his song, 'Quicksand,' it felt like that. When you cover one of his songs, it feels like no one else can do it but him. He's got this special kind of magic that's almost got a random nature to it, that I fully appreciate as a songwriter. It's something really incredible."
Jade's had a busy year. The 20-year-old left her British roots for an "Americana," folk-country feel on her first LP, Something American, which debuted in July 2017. Since then, she's recorded in Woodstock, New York; toured North America with First Aid Kit, Brent Cobb, and Son Little; showcased at South by Southwest (SxSW); and on May 7th, announced her own North American headlining tour.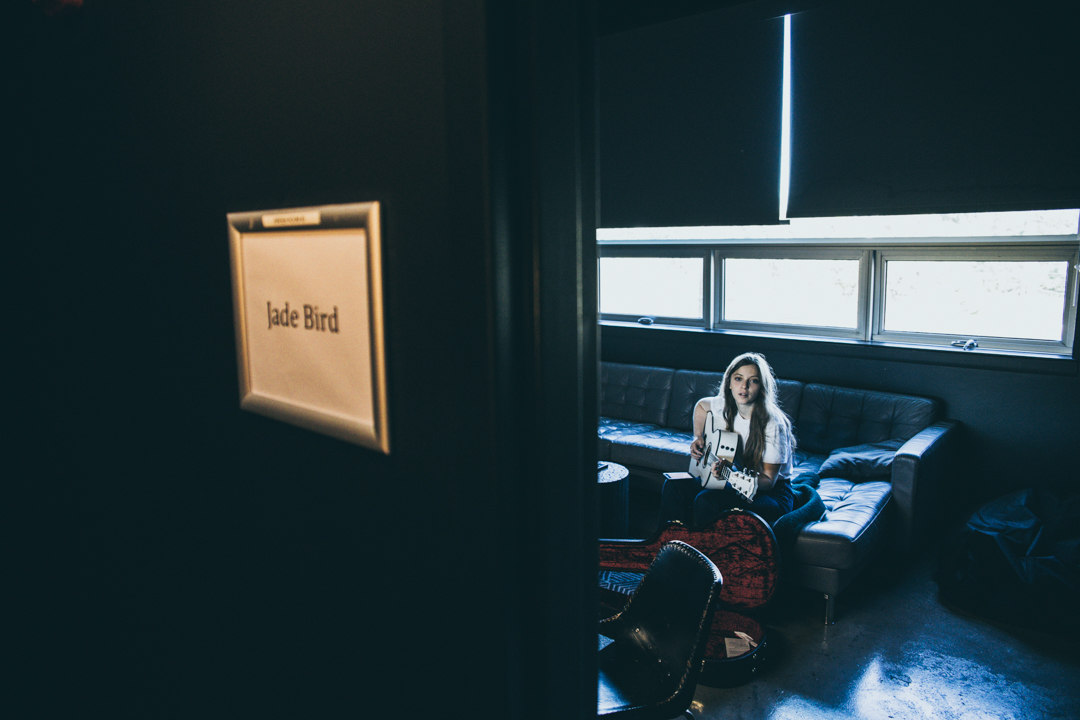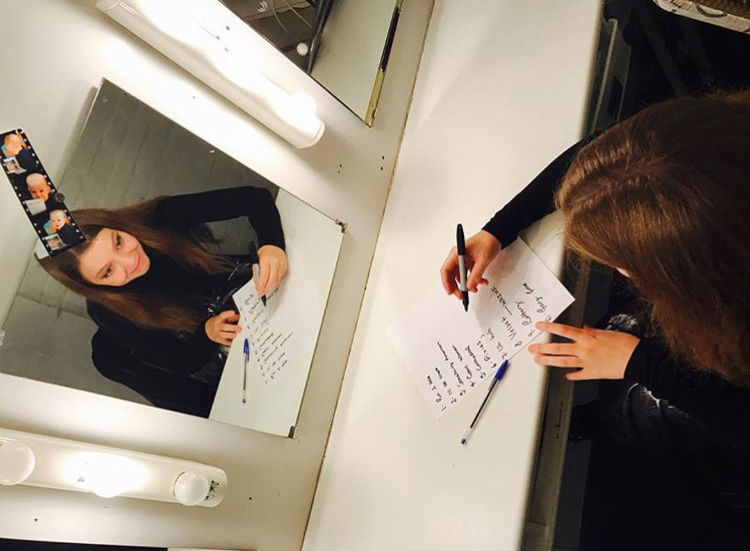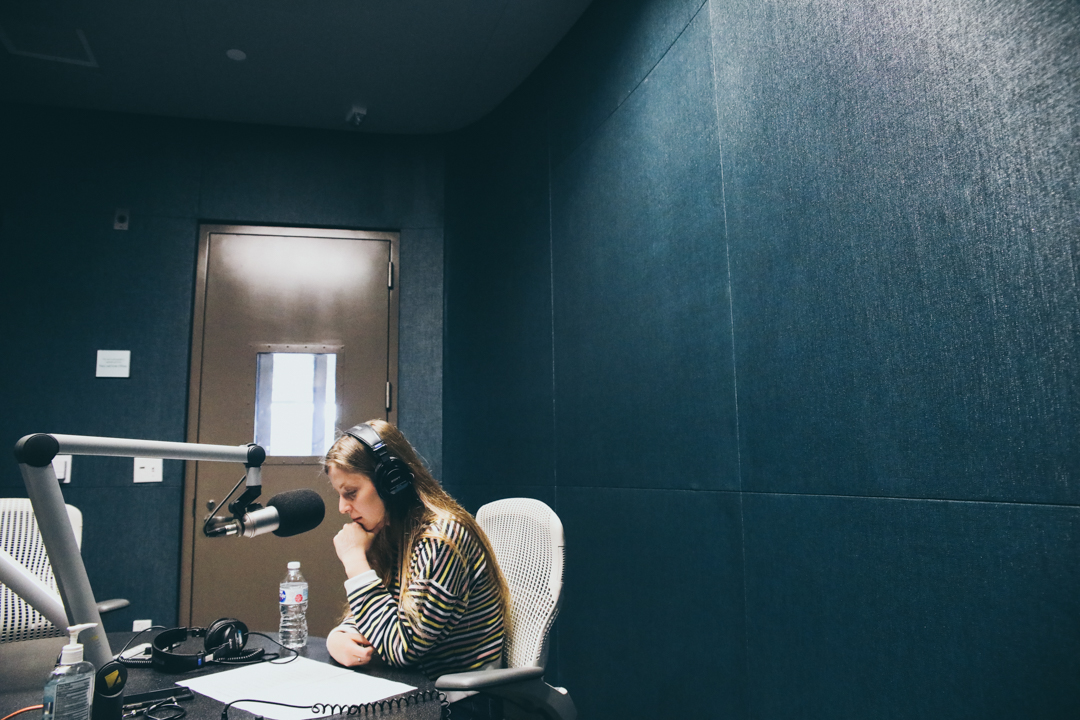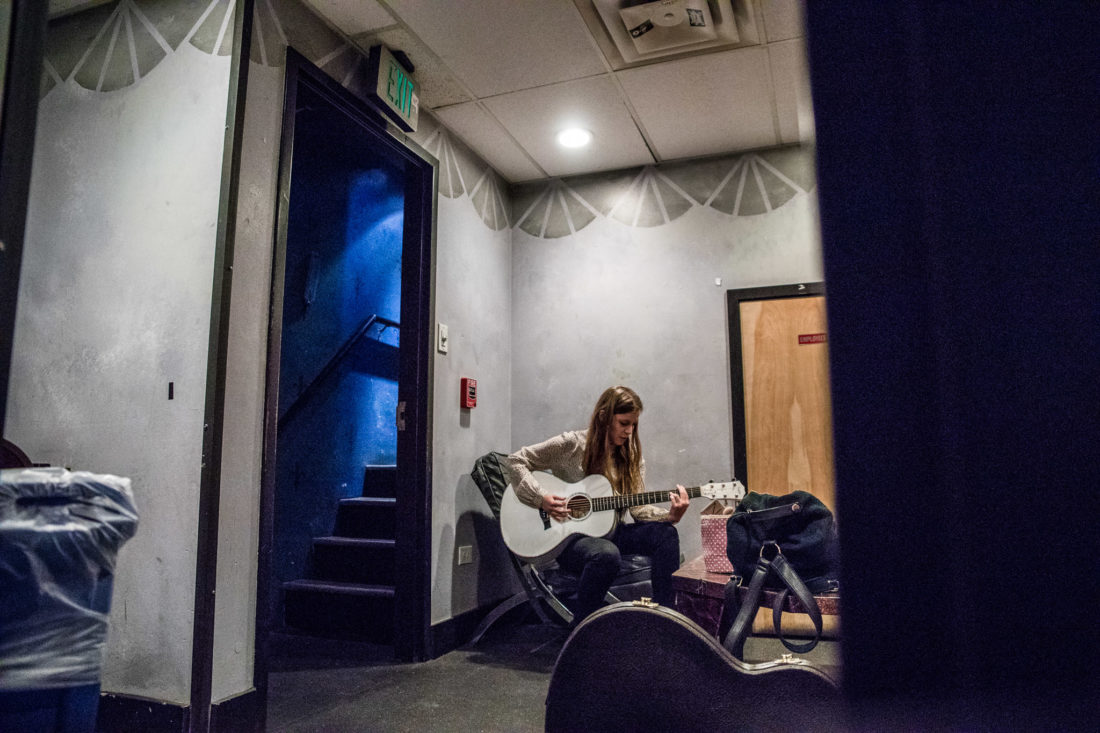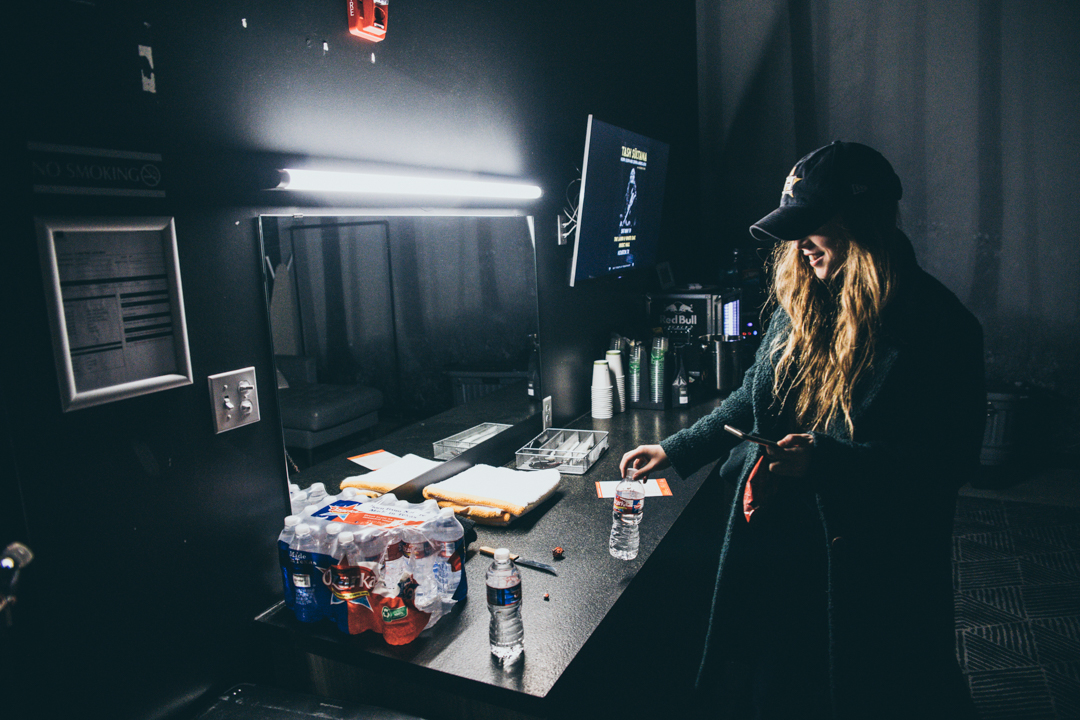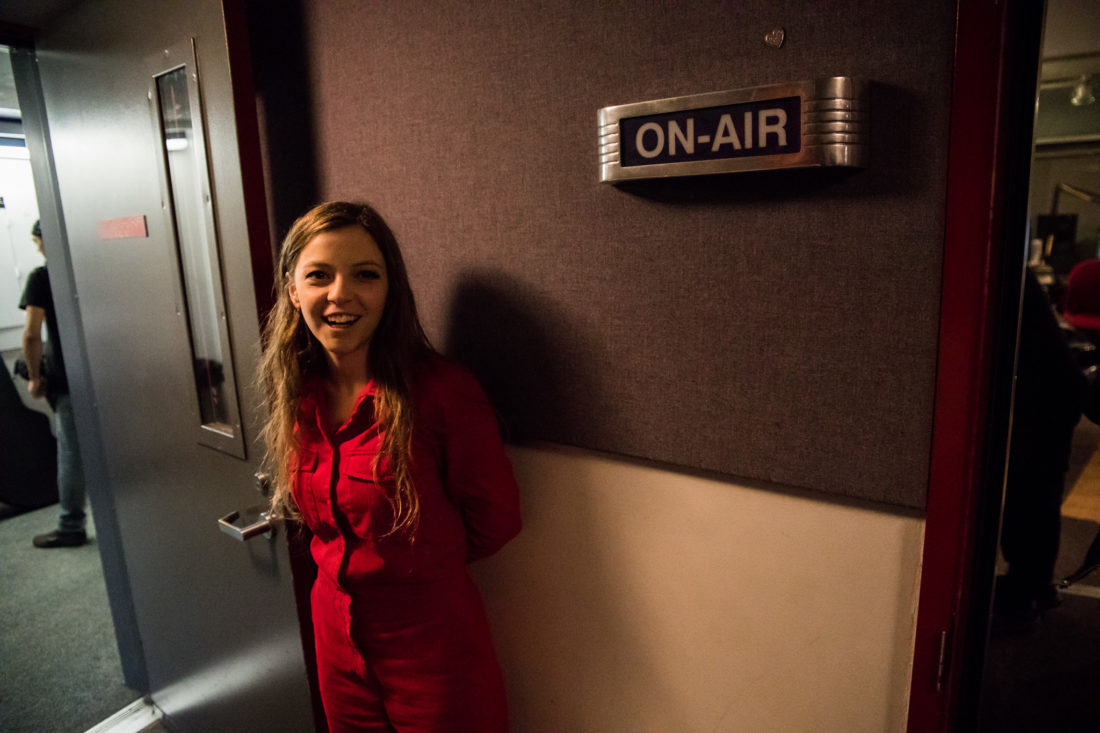 Photo credit: Austin Roa
As for her own songwriting, Jade focuses on finding the perfect phrases and words to convey the story that's been tugging at her. "I really work on words," she said. "I love the way a word sounds and looks: 'Cathedral' and 'Lottery,' They're almost quite consonant heavy words—if you want to get geeky."
'Cathedral,' a lost-love story, is heavy with religious and spiritual imagery akin to the title and location of filming: St. John's Church in upstate New York, built in 1896, now the location of Dreamland Recording Studios.
I heard it from the aisle of the cathedral

Baby, I was gonna break your heart

Even in the path of something lethal

Knew we had to stop before we started

And we torture each other and wonder why

We ever promised until we died

And I swore that I'd never leave you behind

But I've seen the light, oh, I've seen the light

– Jade Bird, "Cathedral"
Like many artists, Jade gets her inspiration from anywhere, anyone, anything, anytime. "I was coming out of the airport and this woman said, 'Oh, you always bring the rain, you Brits,' so I scribbled that down—you always bring the rain—and then I put it in a song," she said. This results in songs that are not only a series of words, but words that tell a well-written (and sung) story.
Reflecting back on her connection to Bowie, Jade notes that he, too, was always combining the many facets of his life into his art to create something new, a type of "fusion." Whatever the fusion, fans are happy it left them with Jade Bird.