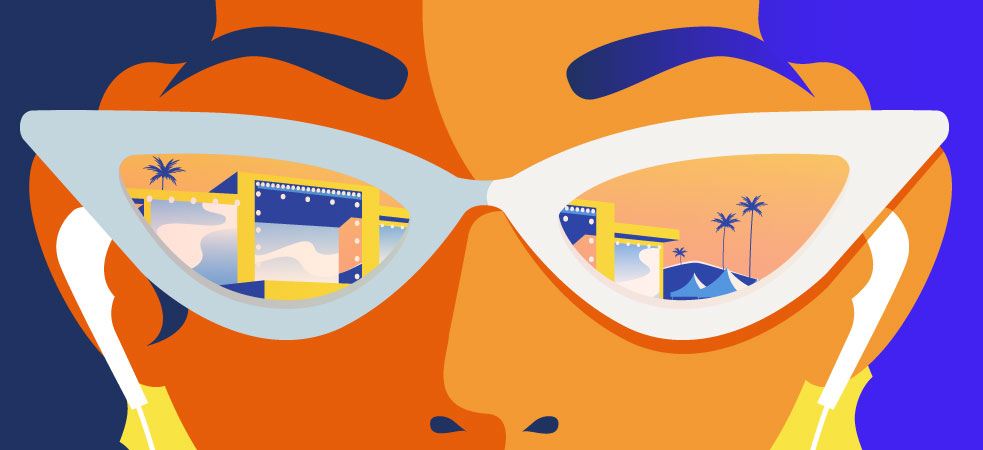 The Streamingpalooza Before (and After) Music Festivals
What's more fun than seeing your favorite band play live? How about seeing a few of your favorite bands play—plus a couple dozen potential new favorites—back-to-back with thousands of other music lovers over the course of three days?
Cue music festivals, which typically kick off in the U.S. in March with Texas-based South By Southwest (SXSW), and continue into late October with the almost 20-year-old Voodoo Fest in Louisiana. No matter which event you're attending, you're sure to be surrounded by abounding energy and music.
Unsurprisingly, attendees don't limit themselves to in-person listening. According to Spotify data, fans prep for festival weekends by streaming up a storm, and reminisce afterward with the songs they enjoyed the most—including new favorites—both near the concert venue and back at home.
Take, for example, last year's Lollapalooza music festival in Chicago. Headliners included Chance The Rapper, Arcade Fire, Lorde, and The Killers, as well as Lil Uzi Vert, Tegan and Sara, and Charli XCX. Fans came to Chicago from far and wide—with phones and headphones in tow—streaming altogether 28,755 fan-created Lollapalooza playlists (i.e., any playlist with a name related to Lollapalooza).
In the days leading up to the 26-year-old Chicago festival (which now tours in South America and Europe as well), streams of Lolla playlists spiked around the country. As fans traveled to the Midwest, the spikes moved right along with them, with the location of the streams and spikes centralizing around Chicago during the festival. Check it out:
Lollapalooza 2017 visualization by Erica Leh and Skyler Johnson
But why did the playlists continue to see engagement during the festival? Erica Leh, a data scientist at Spotify, says it's probably because of people who couldn't make the event, could only attend one day, or who simply had "FOMO."
"I think the greatest effects of festivals on streaming are two-fold," she says. "Before the festival, streaming helps hype up concert-goers and introduces them to new artists they might be interested in seeing. After the festival, it allows attendees to relive their favorite moments, and to stream artists they might not have known before seeing their sets."
Spotify data analysts Skyler Johnson and Manish Nag discovered that an artist's streaming numbers spike 24 percent within a 20-mile radius of the venue the week before and after a concert. The potential for a "festival bump," then, is enormous: There are thousands of people in attendance from all over the country and beyond.
Some festivals, like Moogfest in North Carolina or Georgia-based Shaky Knees, boast high streaming numbers in relatively local areas, while bigger draws like California's famed Coachella and the Electric Forest festival in Michigan see streaming from coast to coast, in both urban and rural areas.
SXSW, a livestreamed festival that has historically showcased many up-and-coming artists, as well as expert talks, cultural events, and art exhibits, stands out in particular due to its entire-country takeover. "Seeing the way South By Southwest lights up the map is exciting to me, because if livestreaming music events at South By could reach so many fans, livestreaming presentations or talks could, too," explains Erica. "Showcasing more kinds of content—from videos to podcasts to live streams—can help creators better share their ideas with the world."
For both fans and artists, the impact of multi-day, multi-artist concerts is as large-scale and long-lasting as the memories of the event itself. Because once the tents are packed up and the grounds are cleared, the discovery of new music continues well after the crowds have gone home.
Lollapalooza 2018 is coming up this weekend, August 2 – 5. Avoid Festival FOMO by streaming one of the top-three Lolla playlists: Maximal House Music, Lollapalooza 2018, or Lollapalooza Chicago 2018!! Looking for a festival you might like based on what you listen to? Look no further.