HONORING A LEGEND
100 Years of Beauty: Kristin Chenoweth On Leonard Bernstein's Legacy
With legendary composer and conductor Leonard Bernstein's (1918–1990) 100th birthday on August 25, we set out to search the world of entertainment for those who found inspiration in his work. As it turned out, we didn't have to look too hard. Avid Bernstein fans are always game to talk about his many works, ranging from beloved musicals such as West Side Story and Peter Pan, to classic operettas like Candide. But Bernstein didn't just contribute lasting scores and scripts: He also had a profound influence on the way we listen to music.
The author, pianist, and lecturer has inspired generations of composers, songwriters, singers, and artists, including Broadway standout Kristin Chenoweth. Kristin, an Emmy and Tony Award-winning actress and coloratura soprano, is perhaps best known for originating the character of Glinda in Wicked, and for her roles in TV shows Pushing Daisies and The West Wing. For Kristin, Bernstein's impact spans from encouraging originality, to engaging youth in the classics, and using music to make the world a better place.
Remembering a Legend—And His Legacy
Kristin often cites female singers across time and genres as role models—including Judy Garland, Sandi Patty, Dolly Parton, Bernadette Peters, and Dinah Washington—but credits Bernstein as her favorite composer. "My biggest regret in life is that I was too young to meet him," she says. Every year on his birthday, the singer takes some time to recognize Bernstein, whether by quoting him in a speech or performing one of his works.
"My favorite piece that I've done [to honor him] is an aria from the operetta Candide," she says. "It's called 'Glitter and Be Gay.' I just love Candide; it's one of my top-three pieces that he composed. I also love Trouble in Tahiti, which is a very cool little opera that he did. And 'The Masque.' They're all very different, and that to me shows what kind of composer he was and what kind of mark he left on the world."
One of Bernstein's best-known works is West Side Story. Set in New York City, the loose take on Romeo and Juliet portrayed the gang war between the Jets and the Sharks, and first premiered in 1957. In its 2009–2011 Broadway revival, instead of English, the Puerto Rican characters' lines were translated to Spanish, a twist that revamped the musical for a modern audience. The director stayed true to the material while making the show accessible for new fans—in a way Bernstein himself would have loved, Kristin says.
Modern theater-goers now enjoy timeless classics in venues other than the theater, like at concerts. For Kristin, singing Bernstein's songs at her own shows means exposing audiences to a new genre or composer. She's encouraging other artists to do it, too: "I would love to see a country band do a classic standard just like I sing country music or pop music in my concerts. I think there are no more rules anymore. And if Leonard Bernstein were alive today, he would one hundred percent agree."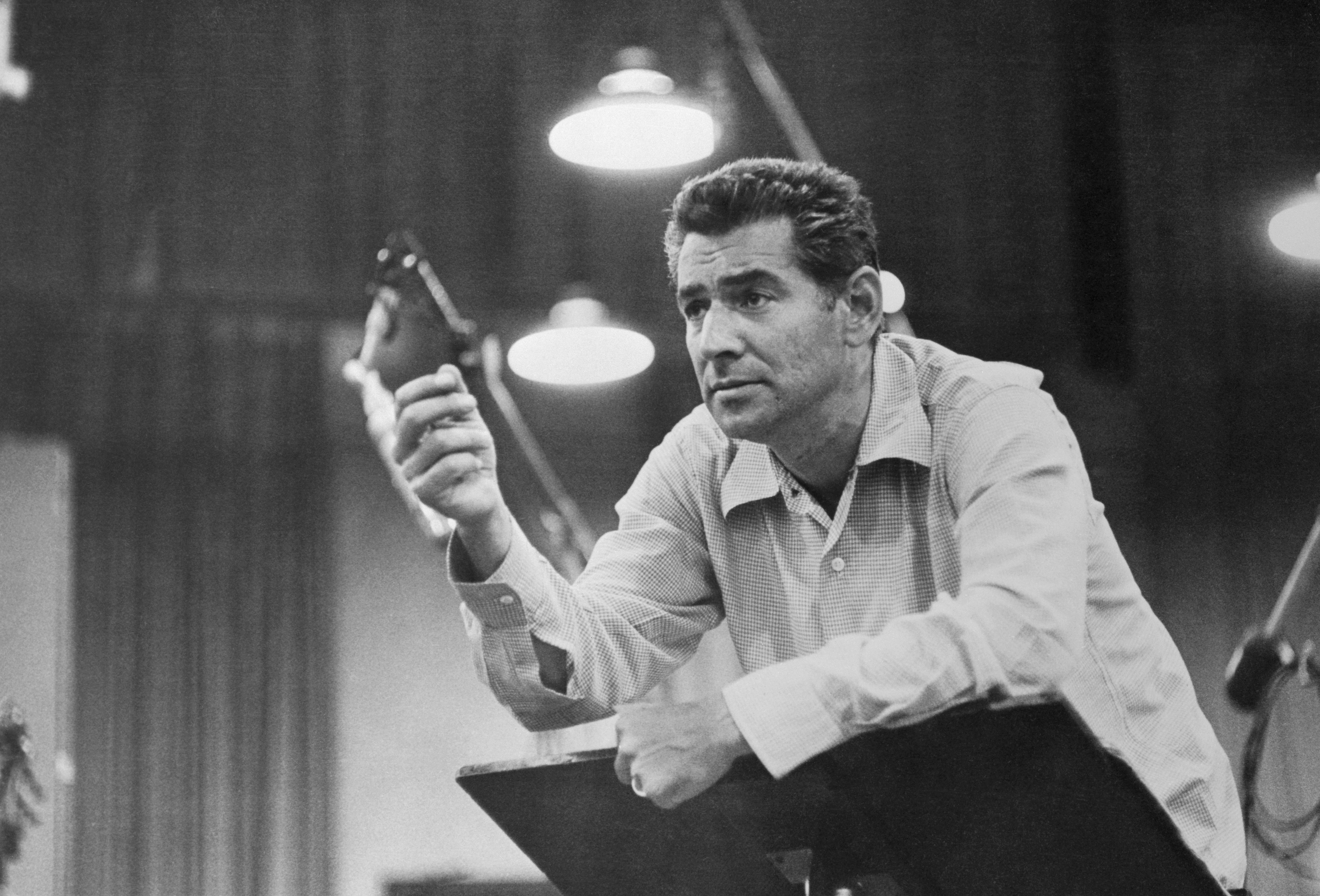 Music for Everyone, Anytime
Bernstein is adored by theater and classical music aficionados both young and old, in particular, thanks to his own enthusiasm for youth arts education. "He's the one that began the Young People's Concerts back in the 1950s, where he would have young people play in the orchestras and perform in his operas, along with other things that he'd written," Kristin explains. "He has inspired so many of us."
She follows Bernstein's example by way of her own theater program in her hometown of Broken Arrow, Oklahoma. "I want to help kids understand that even if they don't choose music in their lives, there are skills that we can learn from the musical world—like dedication and loyalty and how people work differently. It's not just about being famous; it's about how you learn and how you apply [these skills] in whatever part of life or whatever career you choose."
"That's something else for us to always remember," she says. "When something really, really bad and horrific happens, it's important to create art and create music and make something beautiful out of something so ugly. I think Leonard Bernstein got that."

– Kristin Chenoweth
Beauty in Our Lives
Like many artists and musicians, Kristin also believes in the healing and empowering nature of the arts, a sentiment she attributes in part to Bernstein's own personal convictions. She notes that one of her favorite quotes of his is: "This will be our reply to violence: to make music more intensely, more beautifully, more devotedly than ever before."
"That's something else for us to always remember," she says. "When something really, really bad and horrific happens, it's important to create art and create music and make something beautiful out of something so ugly. I think Leonard Bernstein got that." This approach guides Kristin's attitude daily, she says—whether she's performing or enjoying time with others.
The perfect example of Bernstein's legacy, she notes, is "Tonight" from West Side Story. "'Tonight, tonight won't be just any night, tonight there will be no morning star.' If you're listening to these lyrics, the reason they're classics, and the reason they still live on today, is because people want to be taken away from their lives and they want to hear beauty."
Whether you're a lifelong Bernstein fan or have never heard his work, take a moment for beauty and to honor the composer. Stream Kristin's favorite Bernstein songs and other "Best of Broadway" classics in honor of his 100th birthday.