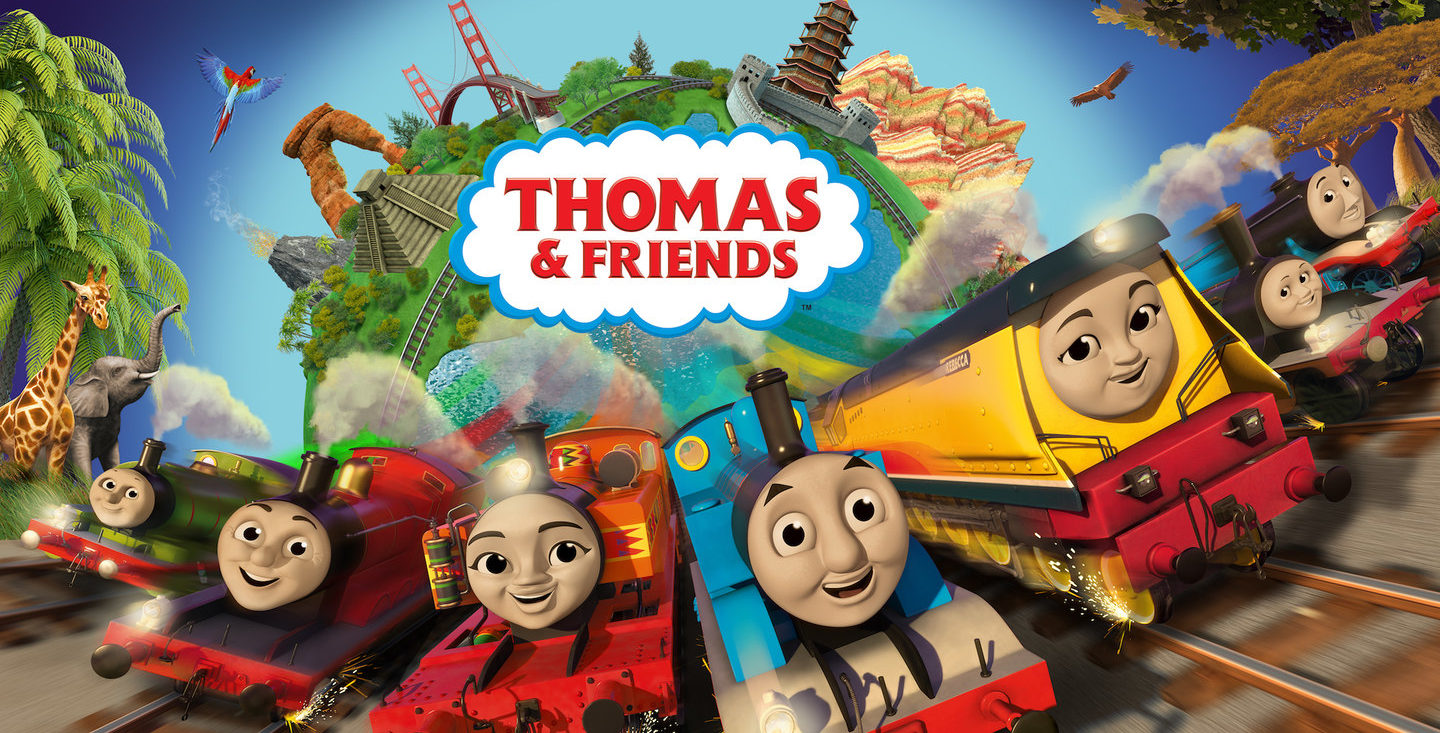 Full Steam Ahead! New Thomas & Friends Playlist Chugs Onto Spotify
They're two, they're four, they're six and eight, shunting trucks and hauling freight — and now Thomas & Friends are rolling out a fun new playlist on Spotify!
Packed with whimsical tracks that kids will love singing along to, the exclusive playlist, Thomas & Friends which launches today, features 27 songs from the magical Island of Sodor, the Mainland and beyond. Kids everywhere are invited to listen in and join their favorite useful engines from the beloved show, including Thomas, James, Gordon, Percy and Emily and all of their helpful and adventurous friends. Sir Topham Hatt joins the trusty steam team, too.
All Aboard For Musical Adventures!
In addition to two popular tunes from the iconic "Thomas & Friends" TV show for preschoolers, several of the songs on the brand new, 80 minute-long playlist are from the upcoming "Thomas & Friends" movie, Big World! Big Adventures!™ The Movie, in which Thomas leaves Sodor to fulfil his dream of seeing the world. The movie will premiere on Nick Jr. this September. Much like the show and the movie, the playlist celebrates the importance of embracing our differences and working together to solve problems, showing kids that teamwork makes our dreams work.
What Kids Are Saying
We caught up with some pint-sized "Thomas & Friends" fans to find out what they love about the educational show and its life-lesson-packed music. Here's what they said, in their own (sometimes silly!) words:
"Thomas is my favorite because he helps his friends. The music on 'Thomas & Friends' makes me feel happy. I love singing along to the theme song!" — Marcus, age 4

"My Thomas train toy is lost." — Ezra, age 2 ½

"My favorite part of [the episode] was when James went fast and broke the house down. One of the bricks came down and bumped his head. It's funny." — Jennifer, age 5

"Yeah! Thomas the Train! He's just my favorite." — John Henry, age 3 ½

"Thomas & Friends makes me really happy because all the trains help each other by cleaning up things and fixing things when they're broken, and that's nice. Thomas and his train friends are so cool and so colorful, too." — Maya, age 4

"THOMASSSS!!!!!!!!" — Luca, age 3