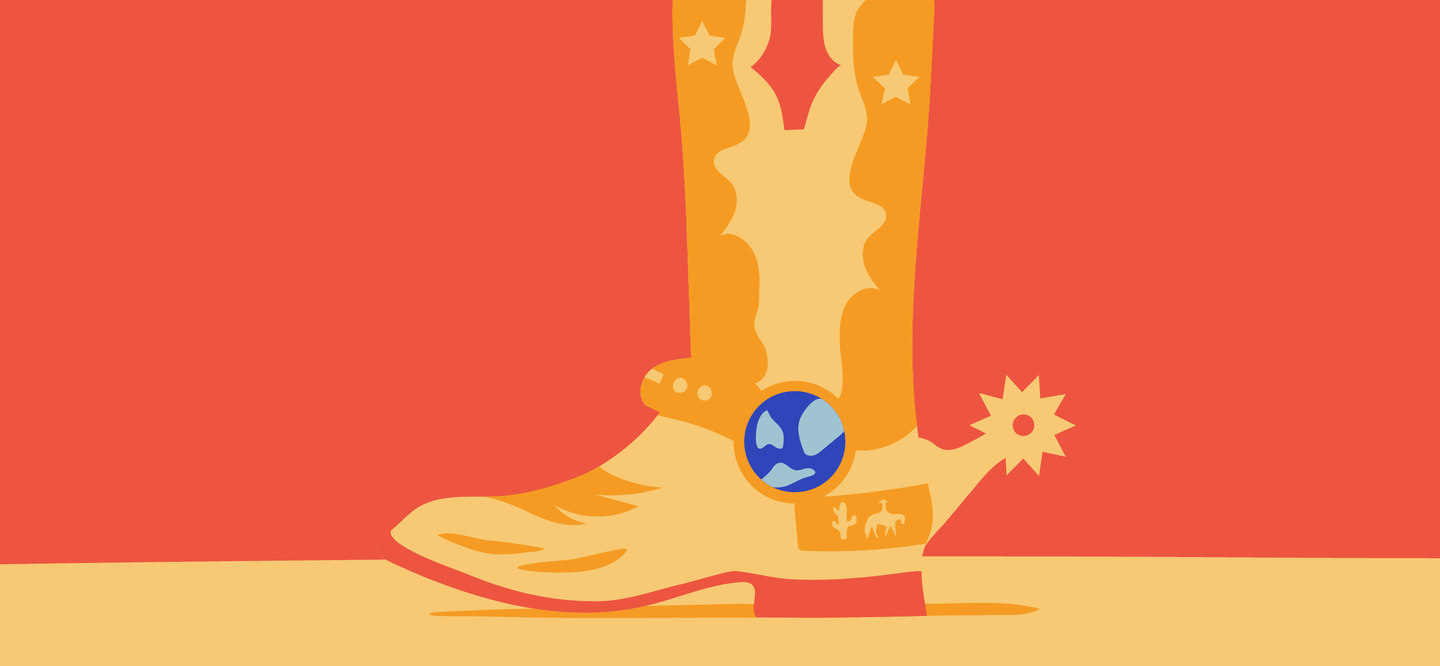 Country Music Expands its Global Reach
Today is International Country Music Day, so we thought we'd dust off the ol' cowboy boots and dig into some data to see just how widespread country music listening is.
The genre may have originated in America's South in the 1920s, but in 2018, listeners are as enthusiastic about country music in Hanoi as they are in Nashville, and fill arenas in Sydney as quickly as they do the revered Grand Ole Opry.
While the bulk of country listening takes place in the U.S., we've seen a 21 percent increase in the share of country music streaming outside America since 2015. And we expect to see even more growth as streaming continues to allow music of all types to cross borders with greater ease than traditional bastions like country music radio.
Check out this map highlighting how country music listening stacks up around the globe.
And it's not just the music that travels, it's the artists themselves. When Texas-born Kacey Musgraves learned she had a sizable fanbase in the U.K., the Grammy-winner made it her mission to meet listeners there face to face. In March, we teamed up with Kacey to invite her biggest London-based fans to an intimate invite-only Spotify Fans First Event, where Kacey joined them for high tea at the stately mansion Spencer House, followed by an acoustic performance.
"Most country artists now understand that in order to expand their businesses, it's essential to develop followings in markets outside the United States," says John Marks, Head of Country Music at Spotify. "I've seen many established artists start paying attention to audiences in countries where they previously hadn't considered touring. And many newer artists are working to develop their fan base outside the U.S. and in the U.S. simultaneously, with the goal of being a truly global music artist."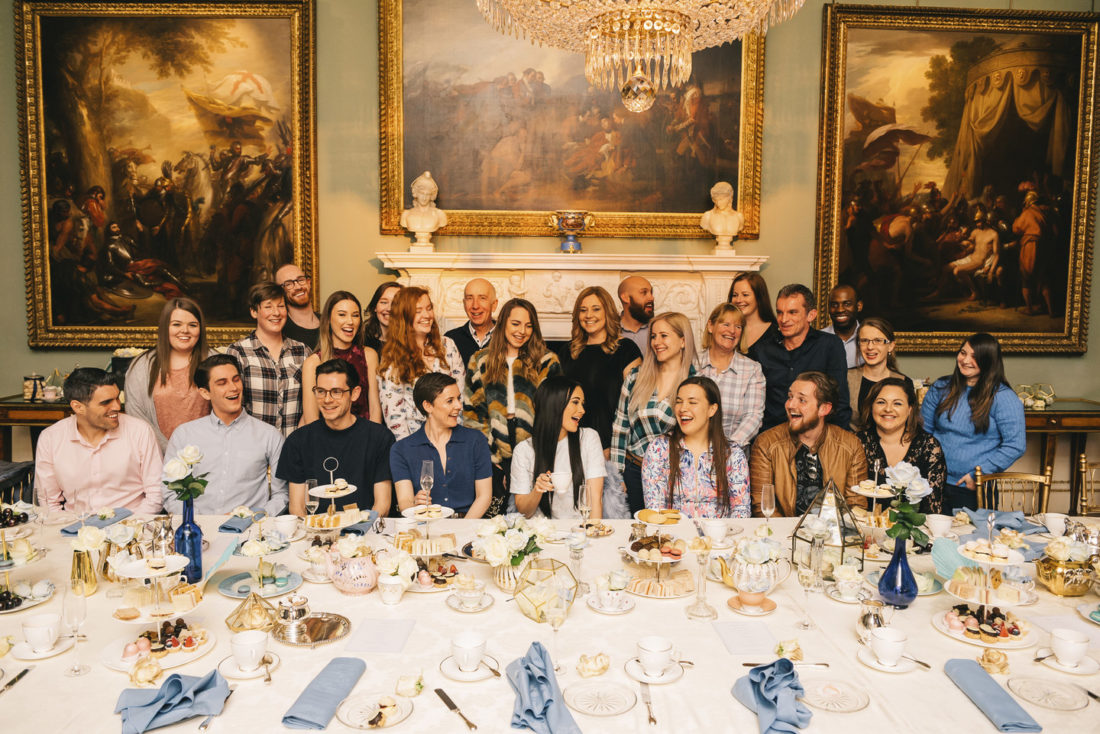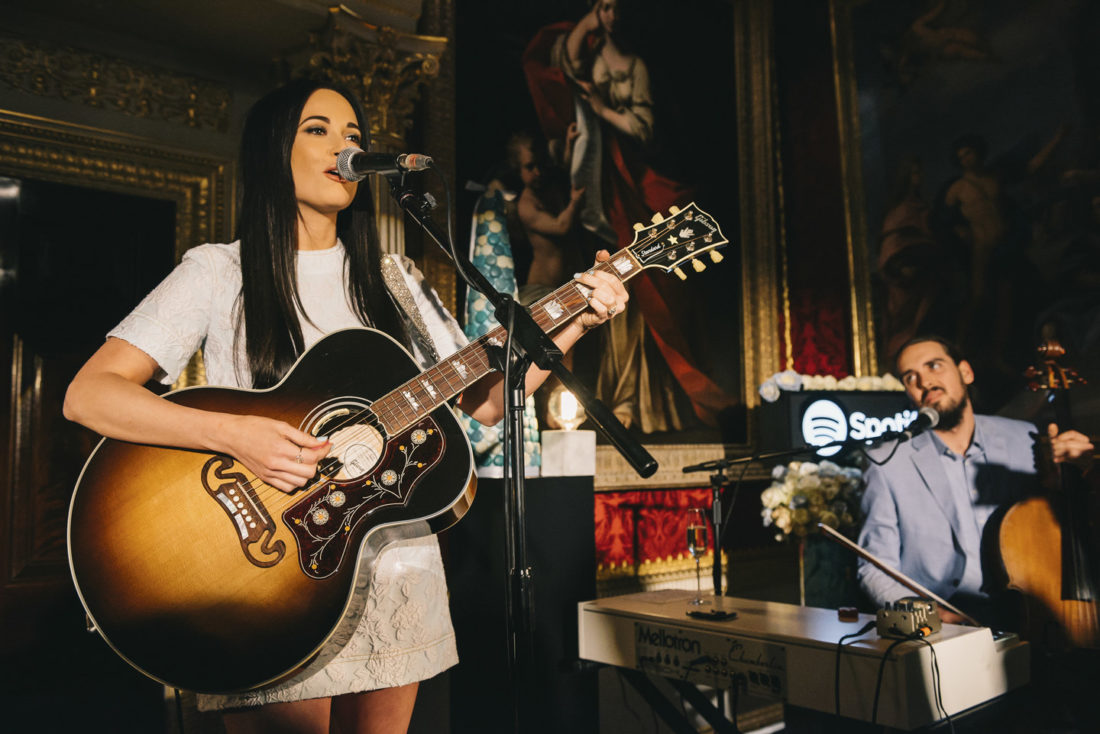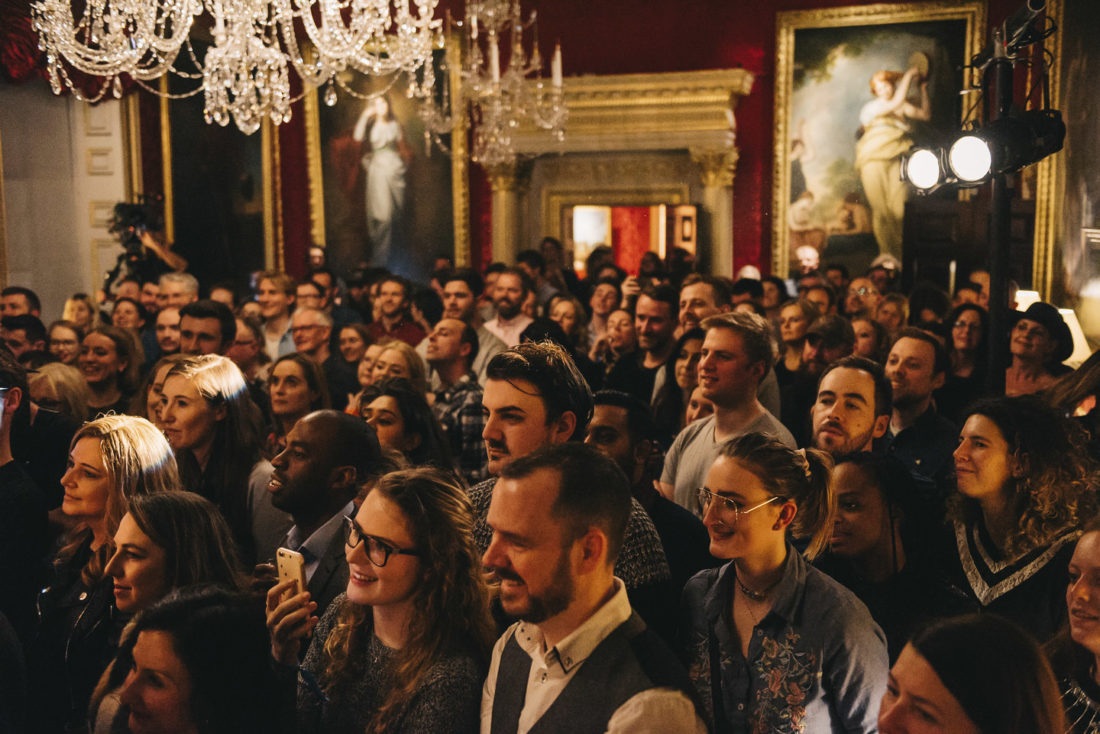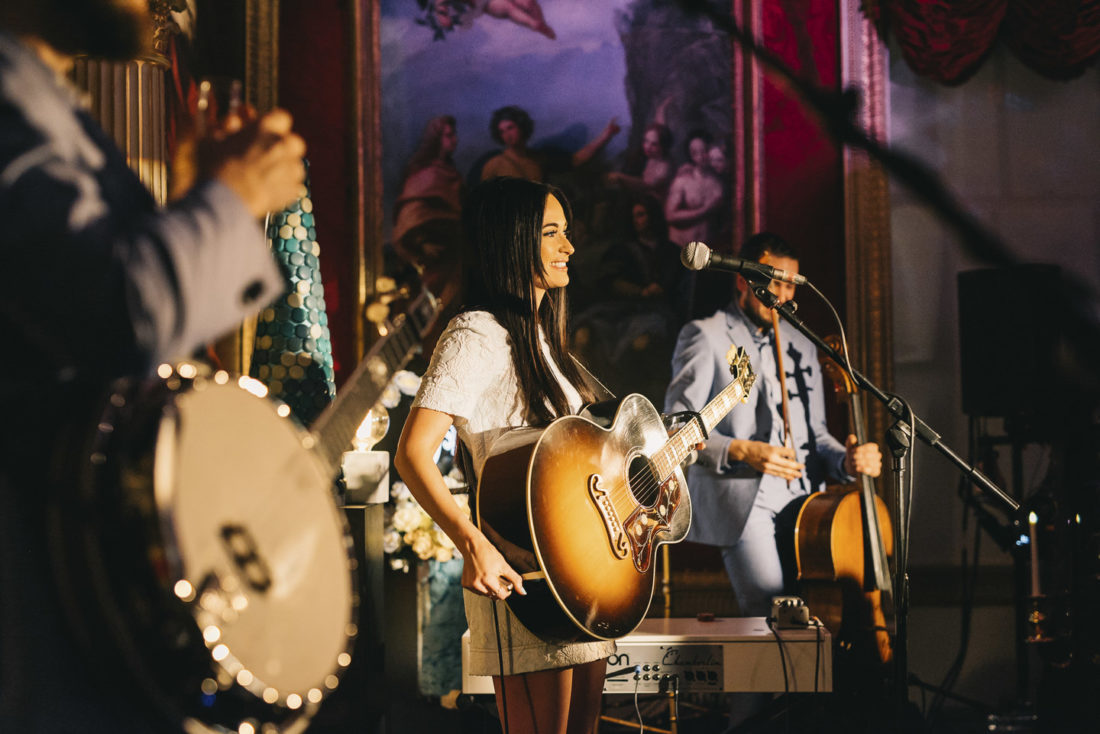 Musgraves has plans to cross the pond again in October as part of her aptly-named "Oh, What a World" tour, with various stops planned in the Nordics and Europe, as well as six shows across the U.K. Luke Combs, Maren Morris, Thomas Rhett and Nashville country band Old Dominion also have their sights set on Europe and Britain later this year. And Carrie Underwood, the most popular female country artist globally on Spotify, is slated to travel to Melbourne, Australia, in September to perform.
There's a particularly strong appetite for country music in Australia, the third-most popular nation for country streaming behind the U.S. and Canada. To cater to the demand there and in neighboring New Zealand, we recently launched two mood-oriented playlists: Country Chill and Country Party, blending talent from both nations with the latest tracks from America's country scene.
"Country music has always had a strong presence in Australia, in line with our vast interior and open areas, known as the outback or the bush, which inspire the common themes of country music," says Peter Stevens, Music Editor for Spotify's Australia and New Zealand content. "With the recent uplift in popularity of the genre, we are seeing more artists entering the spotlight. Global streaming services are providing opportunities around discovery, opening up more opportunities for global potential with our local artists."
Among the new Aussie artists to enter the fray is Morgan Evans, whose song "Kiss Somebody" has streamed more than 45 million times on Spotify. (Fun fact: Evans is married to fellow country crooner Kelsea Ballerini). Others on the rise include Rachael Fahim, The Wolfe Brothers, Tori Forsyth, Casey Barnes, Missy Lancaster, The McClymonts, and Travis Collins. And of course there's Keith Urban, currently Spotify's most-streamed artist born outside the U.S. Repping New Zealand is Kaylee Bell, who opened for the Dixie Chicks during the trio's NZ stop last year.
North of the equator, Canada has seen substantial growth in our listener base for Hot Country, Spotify's signature country music playlist with more than five million devoted followers. Canada, the birthplace of global country star Shania Twain, also has a healthy lineup of rising artists like Ontario group James Barker Band (check them out on the cover of our Wild Countryplaylist), as well as Tenille Towns, who hails from a rural town in Alberta. There's also Calgary native Linsday Ell, whose single "Criminal" recently topped Canada's country music charts, making her the first woman to do so in 10 years.
According to Brittany Schaffer, Spotify's Head of Artist and Label Marketing in Nashville, it's the authenticity of country music and the connectedness between artist and fan that helps the genre resonate around the world.
"These traits translate to an international market," she says. "And as the largest streaming platform in the world, Spotify is uniquely positioned to expand the reach of country music beyond its traditional borders. We've been working to provide country artists with the tools and opportunities to connect with these international audiences."
Schaffer points to the recent enhancement of Hot Country; in April, video content was added to the playlist in an effort to build the culture around country music and enable fans to get to know artists better.
"The Nashville team also works closely with colleagues in international markets to provide localized support for artists and the country format as a whole," says Schaffer. "We want to help expose country artists and their music to as broad an audience as possible."
So which country artists are our listeners around the world most attuned to? It varies from country to country, but in most, it's a mix of traditional country artists–like Kenny Rogers, Dolly Parton and Johnny Cash–and newer artists, many of whom are broadening their appeal beyond the traditional country music style by blending elements of hip-hop, pop and rock. (Check out Kane Brown's rap-inflected "Learning" and Kacey Musgraves' disco-esque "High Horse").
Based on streaming data from January 1 to August 30 this year, "Life Changes" singer Thomas Rhett is a standout as the most-streamed artist globally from that time period (Rhett has more than 6 million monthly users on Spotify). And he's particularly popular with our country listeners in Thailand and Vietnam. Breakout duo Dan + Shay are popular in the Philippines, as is Hunter Hayes, though the tried-and-true favorites there overall are Kenny Rogers and Shania Twain.
Norway favors Alan Jackson and Brad Paisley, while Miranda Lambert has a captive audience in Germany. In Israel, listeners like Johnny Cash and Florida Georgia Line.
Luckily, you don't need a passport to find all of country's hottest artists in one place–stream our Hot Country playlist.