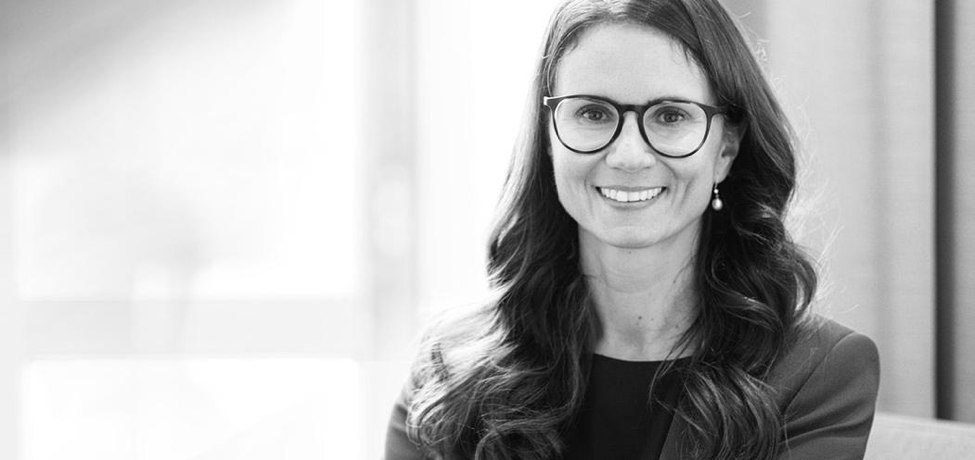 PERSPECTIVES
4 Questions (and Answers) with Cecilia Qvist, Global Head of Markets
From our humble beginnings in Stockholm to our current presence in 65 markets, Spotify is on a mission to bring music streaming to the entire world. But we're not quite there yet. There's a lot at play when determining whether to enter a new market, a process Cecilia Qvist, our global head of markets, oversees diligently.
Cecilia heads Spotify's international expansion and product localization efforts and is focused on the growth of users globally. We sat down with her to learn more about Spotify's criteria for entering new markets.
1. What's Spotify's approach to market growth?
There are two natural ways for Spotify to grow: by increasing the number of users in our existing 65 markets and to expand into new territories. When it comes to the markets where Spotify is already live, we have a multitude of levers that we can pull along the entire user funnel, from creating awareness to acquiring new users to lifetime retention.
Let's look at activation as an example. The moment a user opens the app for the first time, we need to make sure their expectations—from the sign-up flow, to general onboarding, to using our algorithm-based discovery tools—are met. These expectations are different from market to market and from user to user, and we are always looking to improve them. All these seemingly little adjustments go a long way in growing the user base sustainably.
On the other hand, we launched in four new markets earlier this year: Romania, Israel, Vietnam, and South Africa. Before launching, we looked at various macroeconomic and socio-demographic factors including things like size and health of the music industry and creator ecosystem, licensing landscape, smartphone penetration, quality of smartphones, consumer segments, and more.
2. How do you ensure that you enter new markets in a way that is both relevant and culturally appropriate?
We learned early on that one size does not fit all. Take Japan, for example, where we built a karaoke feature because this is what everybody expects from a streaming app there. But broadly speaking, we spend a lot of time in a market before we launch there, working with user researchers who produce diaries from different user types. We engage with the creators on the ground to understand how they would like us to participate in the market, and we conduct a lot of product tests to make sure we can bring the right features, language, and designs into the markets. The Spotify app is already built around personalization—each user gets a personalized experience from the beginning. If you register in Brazil, you will see Brazilian funk in the Browse section, whereas in the Philippines you would see our local hit playlist Pinoy Party.
On the Spotify for Artists blog, we speak about our goal to match every listener with the perfect music for them. That's why we have a team of over 100 editors around the world—music experts and cultural ambassadors whose job is to spread the joy of music discovery everywhere from Brazil to Japan to Turkey.
3. How do you foresee music streaming evolving as it becomes more global?
Streaming and global go hand in hand. If you look 50 years back, very few bands had an international audience—think the Rolling Stones or the Beatles. However, if you look at music consumption on streaming platforms today, you see an eclectic mix of international artists being regularly played in each and every market we're live in.
Take the Romanian-born artist INNA, who has most of her fans in Mexico, Turkey, and Spain. And finally, take K-pop as another example, where the likes of Psy and BTS have reached global hits because of music streaming. At Spotify, we see global distribution as a massive benefit for creators and users alike. Creators have access to more fans, and music aficionados can discover more music than ever before.
We recently launched our Global X playlist, an initiative by our Global Cultures team where you find an eclectic mix of songs from cultures around the world all in one spot, ready to be enjoyed by everyone everywhere. I think this just shows how diverse global streaming has become.
4. While Spotify is continuing to expand, what can customers in existing markets look forward to?
We're always looking to improve our service, no matter where Spotify is live. I'm excited to see further advancements in the podcast ecosystem, where we have already celebrated big successes with original podcasts like Fest & Flauschig in Germany or Tlatelolco: la plaza en Movimiento in Mexico. As we continue to develop the platform, we will continue to evolve it by adding more unique content and improved services towards creators and users alike.
On the user front, we're always looking to improving the music experience for all the fans out there. We're also expanding beyond the core platform to offer "Fans First" events where fans can meet their artists in intimate live sessions. On the creator side, we have a full pipeline of useful tools that make it easier for them to manage their catalogs, understand their audiences, and generate additional revenues.
Music is an integral part of every culture. We're dedicated to making sure everyone, from our users to our creators, can express themselves with the music that's meaningful to them, wherever they are.
Spotify is available internationally in 65 markets and growing. Sign up today.