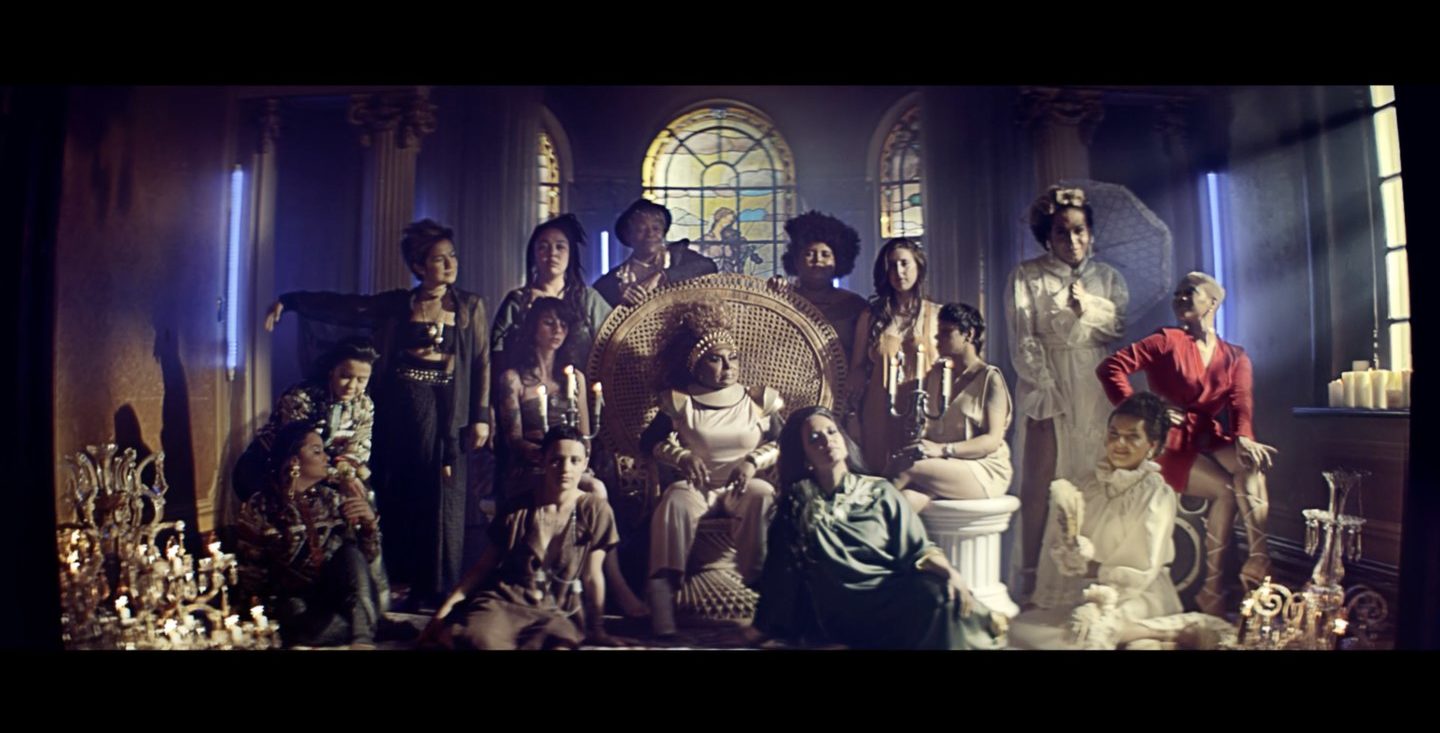 MAKING IT EQUAL
Spotify Celebrates the Brazilian Fight for Equality with Escuta as Minas (Listen to Women)
Brazilian women are no strangers to the protest song. From Elis Regina's 1970s cryptic opposition to class inequality in "Arrastão" to Valesca's 2012 LGBTQ equality and female sexuality anthem "Sou Gay," the movements of the nation are echoed in its music. Today, the Brazilian Women's Movement is stronger than ever—and its followers continue to proudly raise their voices against workplace harassment, gender violence, income inequality and, now, their places in the music world.
Spotify creates initiatives to increase diversity and amplify female voices all over the world, from Equalizer in Sweden to Sound Up Bootcamp for women of color in the U.S., UK, and Australia. Now, we're inspiring our Brazilian audiences to get on board. By joining with several talented Brazilian female artists, we're turning up their volume and creating an important initiative for lovers of Brazilian music: Escuta as Minas (Listen to Women).
"In every generation in Brazil, women have persevered," says Gabriela Lancellotti, Spotify Head of Consumer Marketing for Brazil. "Despite hardship and setbacks, we put our best foot forward and sing through the pain. 'Escuta as Minas' is an opportunity to recognize that idea while empowering the young people listening to continue to work for full equality in music and in everything we do."
Statistics show that the music world both in Brazil and globally continues to be male dominated. A study by the Annenberg Inclusion Initiative revealed that 2017 marked a six-year low for female artists in popular content, with women comprising only 16.8 percent of artists. Out of the study's 651 producers, just 2 percent were female. And of the 899 individuals who were nominated for a Grammy Award between 2013 and 2018, only 9.3 percent were women.
That's why our campaign, featuring an original song, music video, and documentary, highlights a diverse group of 11 inspirational female Brazilian artists who span the ages—along with their songs, stories, and messages. Our mix includes Cássia Eller, a '90s Brazilian rock icon, Karol Conká, a contemporary feminist rapper who is breaking barriers and fighting stereotypes, and other established and rising Brazilian stars—Elza Soares,Maiara & Maraisa, MULAMBA, and Mart'nália. Plus, three chosen artists depict female Brazilian music idols from the past: As Bahias e a Cozinha Mineira, Tiê, and Lan Lanh as Chiquinha Gonzaga (1847-1935), Maysa (1936-1977) and Cassia Eller (1962-2001), respectively.
The project was created in a joint effort with the media agency CUBOCC and production company A9 out of existing lyrics from decades of influential female Brazilians who fought for their own space in the world. Inspiring words that symbolize the ongoing fight that has spanned generations include:
"Ó abre alas que eu quero passer." – "Oh make way, I want to go through."
"O meu país é meu lugar de fala." – "My country is my place of speech."
"Seja o que tiver que ser, seja o que quiser." – "Be what you need to be, be what you want to be."
We've created a short film about the ongoing quest for women's equality. At the core of the film is a music video for the original song, which will premiere in theaters, on Smartv, and on the internet in Brazil, as well as live on the Escuta as Minas site (along with English subtitles). The video depicts each artist as a woman from a particular time period to represent the idea that the struggle to be heard is something of many generations.
Want to learn more? Each singer is also featured in a mini documentary on our Escuta as Minas hub in which they share testimonials about their careers, visions, opinions of feminism, and experiences in the industry.
As the film says, "The fight goes on: For more women in music, for more women being heard."