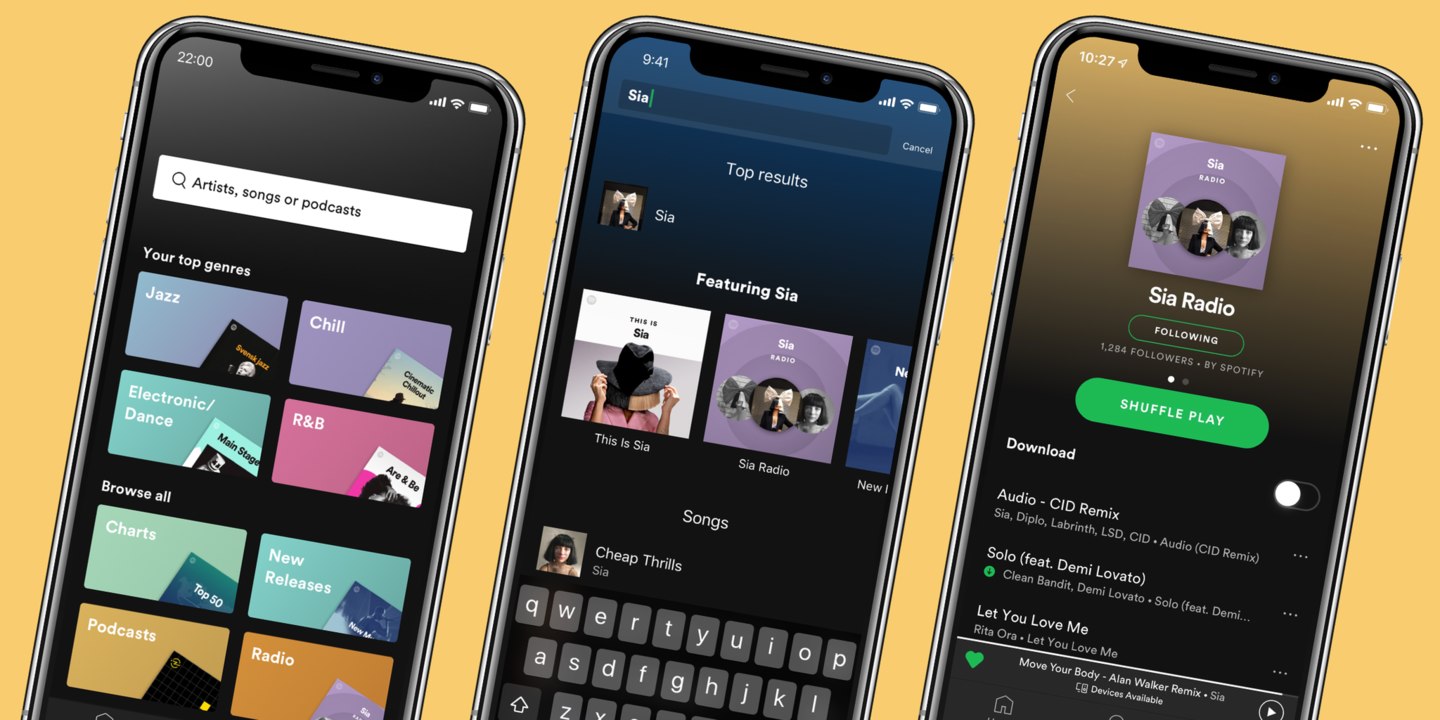 NEW UPDATES TO DISCOVER MORE
What's New With Spotify Premium
We're always looking for ways to provide the best possible methods for people to discover and enjoy the music they love. That's why, starting today, we're refreshing Spotify Premium to give our subscribers an even more personal and intuitive experience.
Here's what's new:
Streamlined navigation: We've refined the navigation to help people quickly find what they're looking for. Subscribers can get great recommendations on Home, discover something new with Search, and access favorite songs, artists, playlists, and podcasts in Your Library.
Personalized Search: Our redesigned Search page is the new one-stop destination for artists, albums, podcasts, and more—whether the subscriber knows what they're searching for or wants to explore something new. At the top of the screen, listeners can find their Top Genres—from indie to country to reggae—and easily discover the music that best reflects them and their mood.
Endless Artist Radio: If a subscriber wants a great playlist based on one of their favorite musicians or songs, they can simply search for it and start listening to one of the brand-new Artist Radio playlists. These offer an endless listening stream personalized to the listener's own musical tastes. They're updated regularly to keep things fresh—and what's more, they're even downloadable and available to play while offline.
These initial updates to Spotify Premium begin rolling out to all Premium subscribers on iOS and Android globally starting today, so get streaming.