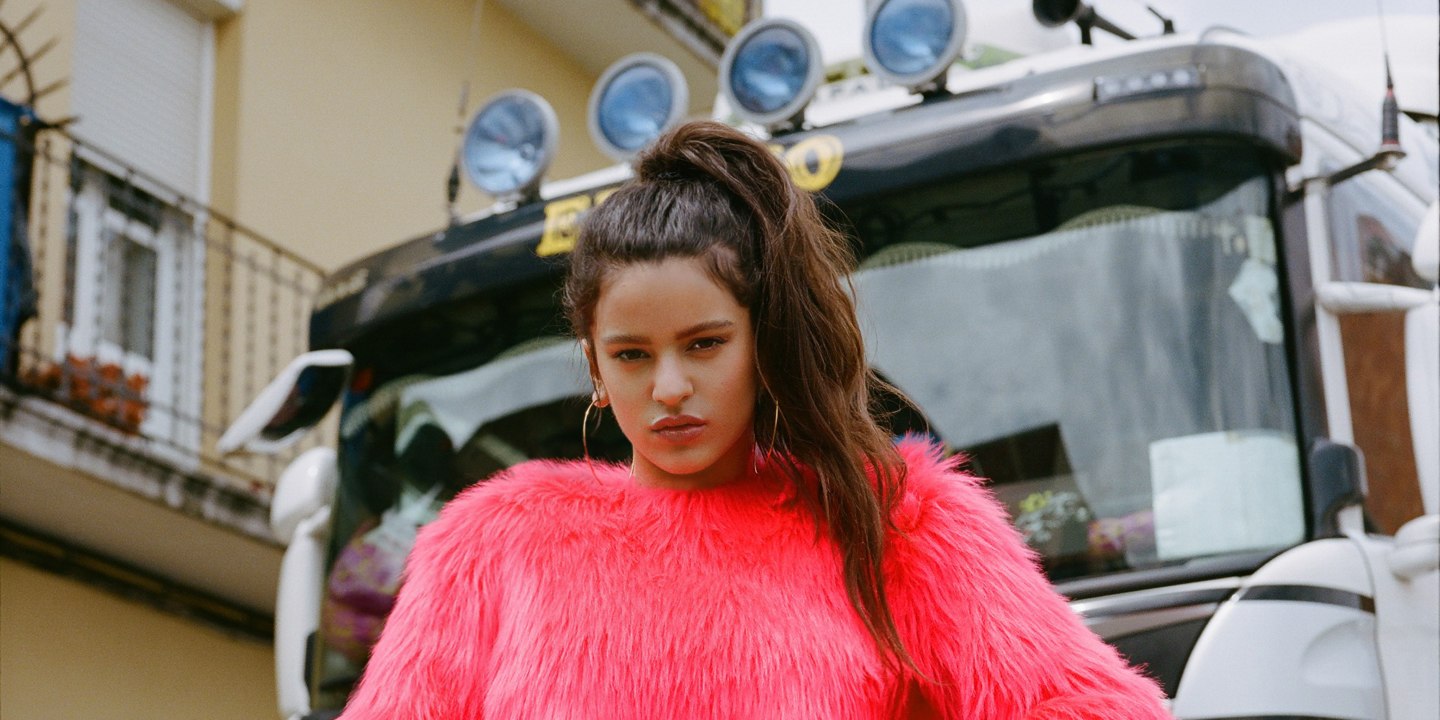 It's all about the attitude
Rosalía's Flamenco-Inspired Sound Is Rooted in Tradition, but Fearlessly New
Just looking at Rosalía, it's hard to imagine she has hundreds of years of history behind her. But the 25-year-old Barcelona native, with her cool, commanding voice and wildly colorful style, has crafted a new sound from the pain and passion of traditional flamenco music. "I make music with risk," she tells us—and she's doing it like no one else.
Since the release of her debut album Los Ángeles in 2017, Rosalía has enchanted listeners around the world. "Malamente," the first single from her new album El Mal Querer (out November 2), has racked up over 34 million global Spotify streams. And as her star rises, her sounds continue to evolve; El Mal Querer (The Bad Love), a concept album that chronicles a twisted romance, is vibrant and alive one moment, chill and detached the next. The record's urban-classic experiments borrow from hip-hop, R&B, and electronic, while spotlighting traditional flamenco features like rhythmic hand claps (las palmas) and romantic guitar (toque). It even samples broken glass and cribs from Justin Timberlake. Per Rosalía, the album's diverse ranges of expression are driven by one essential element: "attitude."
Energetic and seductive, Rosalía's music has crossed borders and smashed language barriers—and the fearless performer, producer, and multi-instrumentalist shows no signs of slowing down. In honor of her latest single, "Di Mi Nombre," dropping today, we spoke to Rosalía about borrowing from the past, breaking with tradition, and finding her true freedom as an artist.
How does the cultural heritage of flamenco translate to El Mal Querer? How have you reinvented traditional elements to create your own uniquely modern approach to a classic style?
My music is about attitude. I make music with risk and experimentation … In everything I do, I keep in mind that my music needs to reach people. I make music in order to share it with others.
The flamenco cantes (songs) are my foundation, my basis. Without flamenco, my music wouldn't make sense. As a musician, I always think about growing, and now I want to explore composing and become more involved than ever in the production of my songs. On El Mal Querer, there are songs based in flamenco, but they go beyond just one genre.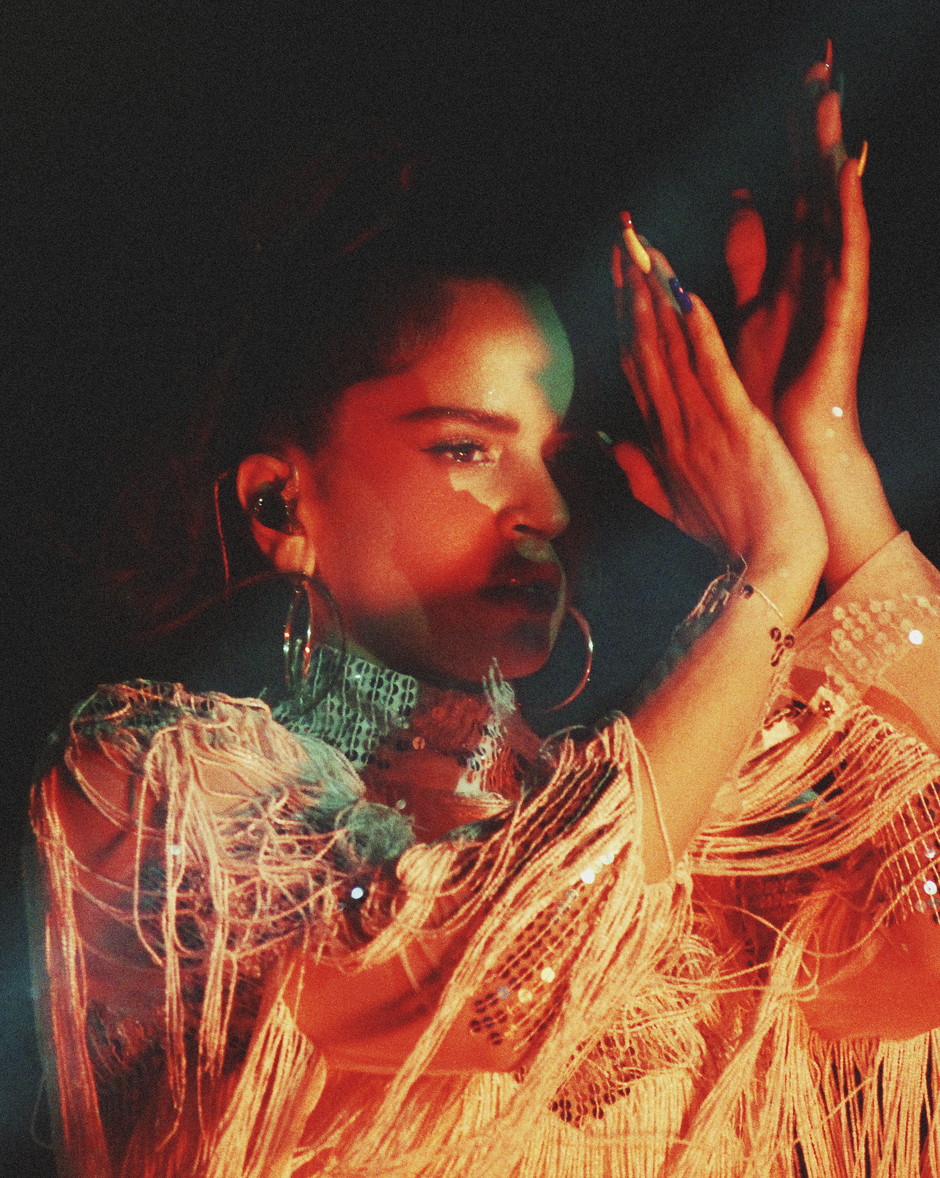 How have you been inspired by more mainstream genres like pop, rap, and R&B?
No music is completely original. The key is in the context; when, how and where you do whatever you do. In my case, I feel I have all kinds of influences. I always say that no type of music is better than another, and my sound is a combination of all the music I've listened to throughout the years. Because I'm not a traditional cantaora (flamenco singer), I have the freedom to explore rhythms, sounds, and elements from other genres besides flamenco.
On El Mal Querer, I've found influence in electronic music—from vocal harmonies, to sampling, to the minimal production and styles. The album was inspired by artists like Tomás Luis de Vitoria, Camarón de la Isla, Bach, James Blake, Kendrick Lamar, and Justin Timberlake. And I am leaving many names out. When I am creating, I like that a diverse range of my influences can be felt.
What excites you the most about reaching fans globally through Spotify? What opportunities do you think the platform opens up for you?
It's exciting to find my music in a playlist where there is usually no place for flamenco-influenced music. For me, there is no genre that inspires more emotion than flamenco, and the fact that my songs can live within non-flamenco contexts means that many people who don't know about the genre will now discover it.
Since Spotify is a global platform, it is very exciting to see people from a lot of different countries listening to my music … Establishing these connections as an artist is magical, and I'm really grateful.
How has Spotify influenced your own music and helped you fulfill your vision as an artist?
I was 16 when I started using Spotify and I haven't stopped yet. When the app first launched, I really loved the huge number of artists and songs it helped me discover each day. After a few years, I had more than 300 playlists, and I've even made playlists to help organize my ideas for my own new singles and albums.
Spotify has also helped me discover the discography of many cantaores and cantes that have influenced my work… It's a really valuable tool for an artist.
Listen to Rosalía's new single, "Di Mi Nombre," premiering today on Spotify. El Mal Querer will be available worldwide on November 2.