DAY IN THE LIFE
He's With the Fans: Jordan Gremli and Fans First Bring Artists Closer to their Audiences
Yumi Zouma is on the rise. Hot off the release of their new EP, the New Zealand band has served their soft, breezy indie pop to faithful fans from Auckland to L.A. On October 4, they hit New York to headline Brooklyn's Elsewhere venue. But before they took the stage, the energy behind the scenes was buzzing. Unlike most pre-show nights on tour, they weren't alone—thanks to Spotify's Fans First program, the band was hanging out with an intimate group of their biggest fans.
As their most faithful Spotify listeners gathered at the bar, Yumi Zouma's new "EP III" played over the speakers. A group of about 90 fans grabbed drinks, snacked on gourmet pizza, and even chatted with band members. Eventually, the lights dimmed, and Yumi Zouma invited the audience to create an original song with them, Mad Libs style. Laughs, cheers, and some hilariously lame improvised lyrics soon filled the room—not exactly your typical Thursday night gig.
"The best part of this event is meeting and kicking it with our fans," said Yumi Zouma's Josh Burgess. "We've had great experiences hanging out with people that like our music."
But how did it happen in the first place? Let's rewind.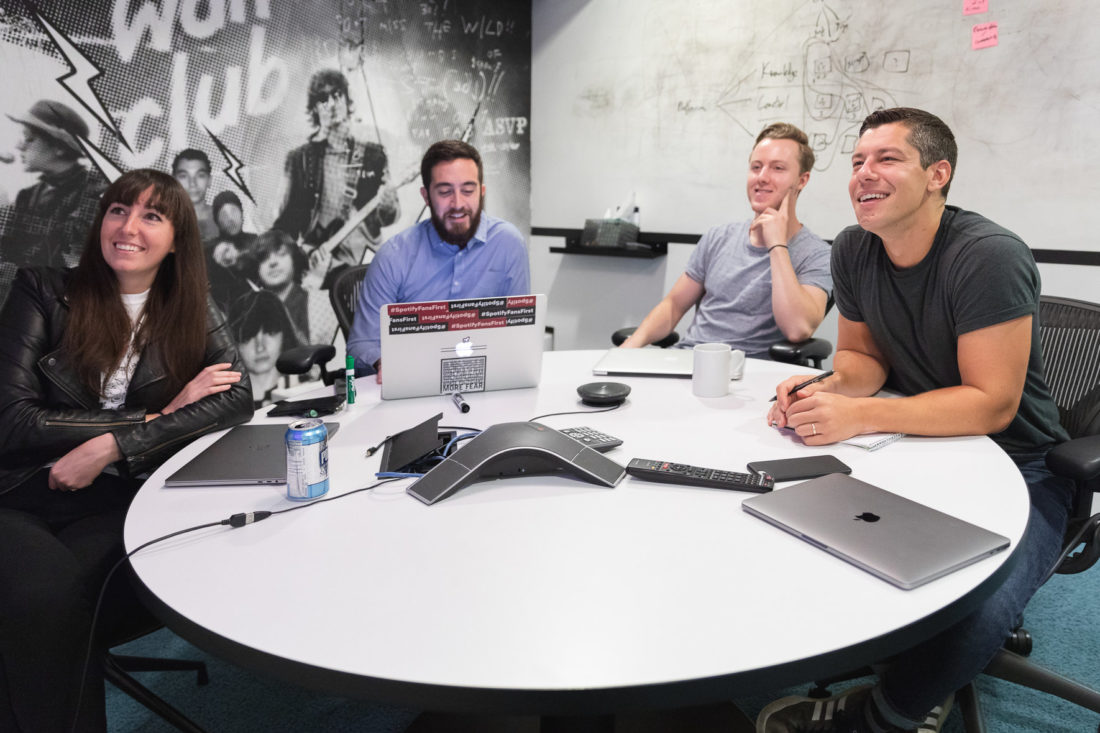 Meet Jordan Gremli, Head of Artist & Fan Development at Spotify. He leads a team of 15 members who work on programs and products with the goal of connecting artists to the right fans at the right time. One of those programs, Fans First, partners with artists to identify and reward their biggest fans on the platform. "We know a ton about artists and fans" Jordan says. "That's how our team started two years ago. We realized we had all this listening data, and we said, 'Why don't we use this to help artists?'"
We tagged along with Jordan on the afternoon of the Yumi Zouma event, where his meetings included sit-downs with Artist & Label Marketing (A&LM) and the entire Artist & Fan Development (A&FD) team. From presales and invite-only events to merch campaigns, A&FD works with many teams across Spotify to pilot programs and nurture new ideas for artist-fan interaction.
When it comes to choosing an artist with whom to partner, an idea typically blossoms through collaboration with A&LM. The team builds shows (intimate concerts) and experiences (bowling, dance classes, baking, and more) around artists of all sizes. "We're looking to pilot programs that can scale beyond the top couple of artists in the world, and can be useful for a Yumi Zouma, but also an Ed Sheeran," Jordan explains.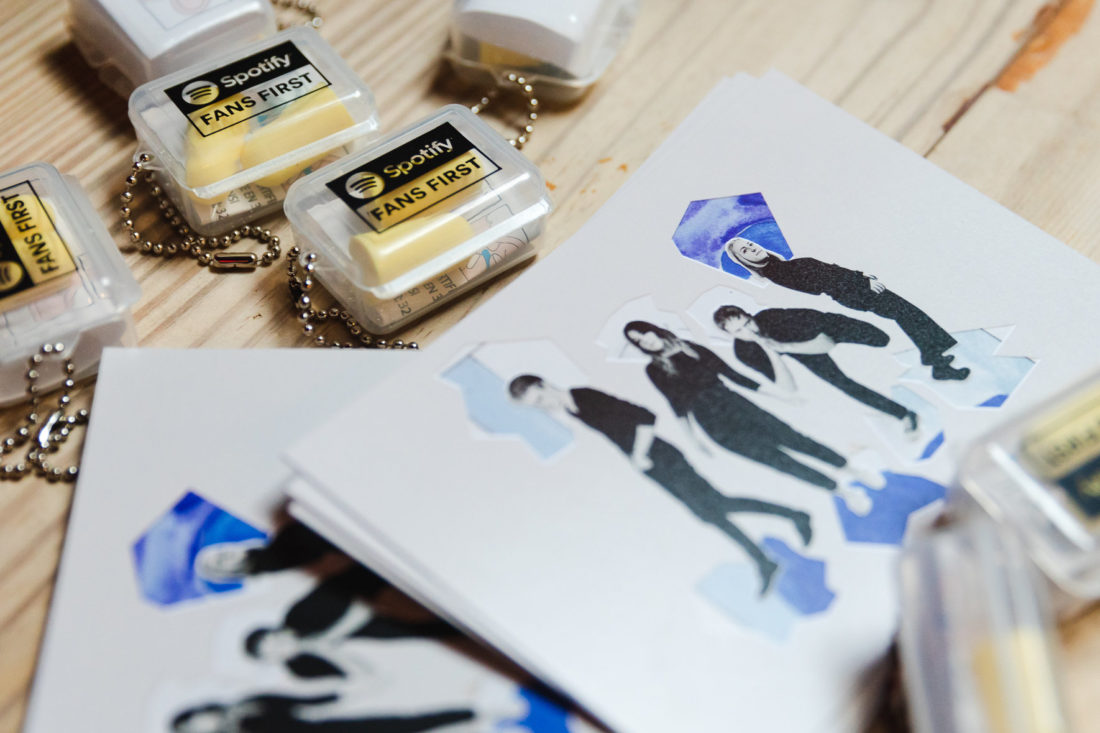 Merch campaigns and presales keep the team equally busy. "We do dozens per week," Jordan says. Recently, Fans First partnered with Nathaniel Rateliff to reward his Spotify fans with access to purchase a limited-edition t-shirt by the artist's foundation, The Marigold Project. Proceeds benefited family farmers affected by Hurricane Florence. Clearly, Nathaniel's fans share his passion for helping rural Americans: Fans First sold out their entire allotment.
Sometimes the relationship with an artist can last years. In 2016, Fans First paired with Rainbow Kitten Surprise and has since run multiple presales with them. Back then, RKS had 700,000 monthly listeners and sold just a handful of presale tickets. Now, the band has about 1.2 million monthly listeners and sells thousands of tickets. Maintaining consistent engagement while growing the band's fanbase is always a huge goal of Fans First. "Even if the audience is smaller, it's about getting that small group of people really, really into it," Jordan explains. "They're the people that will show up to concerts, buy merch, and then tell their friends. That's how you grow an audience organically."
The team uses listening data to help find and expand an artist's audience. But the program doesn't just apply to established superstars. "We're not afraid to partner with artists when they're just starting out, because we have the tools to help them at different points in their careers," A&FD member Sarah Shields explains. "It's about partnering with artists to fulfill their creative vision. We're not just tapping into the bigger artists once they're already famous."
Jordan agrees that it's just as rewarding to help developing artists connect with their fans. "When you're working with a developing artist, you can say, 'Hey, you have a smaller audience but it's really passionate, and it's over-indexing in Memphis, Minneapolis, or whatever city' and they use that information to plan their first tour. Then two years later, when they come back and say, 'Now we're doing this bigger tour, what's changed?' we can show them how their audience has grown. That's something you couldn't do 10 years ago."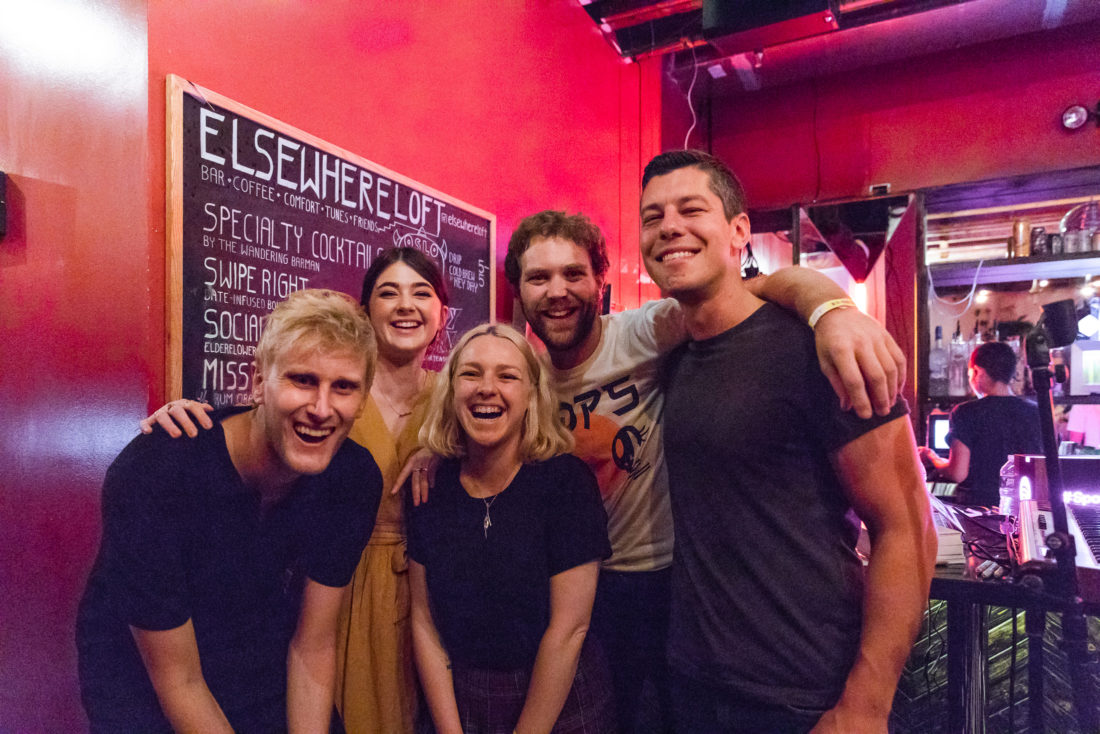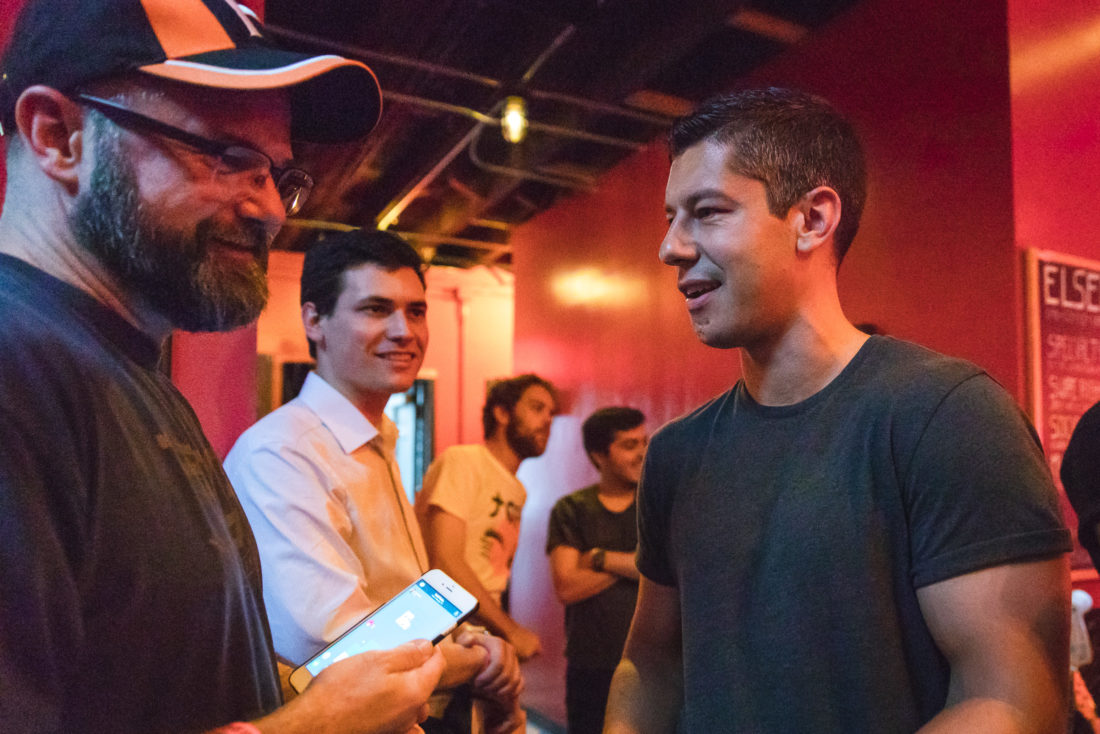 Back at Elsewhere, the Fans First team hit the ground running. Yumi Zouma recorded their silly sing-along right on the spot—audience harmonies included. As things drew to a close, Jordan checked in with the fans who'd come from near and far to take part in the experience. He wanted to make sure they'd all had a great time.
"The fans really matter," Jordan told us.
After a slice of cake and a cute snap with Yumi Zouma, the event was officially a wrap. Another successful Fans First experience, and another once-in-a-lifetime memory for artists and fans alike.