That's a wrap
Relive Your Year in Music With Spotify Wrapped 2018
From the first song you streamed at 12:01 a.m. on January 1 to the year's hottest Spotify Single and everything in between, much of your year has been defined by what you listened to. Whether you celebrated your country's football win with the sounds of "We Are the Champions," or paid musical tribute to the legendary Aretha Franklin, your highs and lows are neatly recorded. So as you reflect on the past year, Spotify's Wrapped is here to look back—and listen—with you.
Back by popular demand, Wrapped allows you to rediscover and share the music and podcasts that formed your personal soundtrack in 2018. Enter the site to enjoy a customized, interactive experience based on the music you've listened to this year.
For example, you can guess, then check, how many total minutes you streamed. Explore the number of new artists you discovered, your most-played songs and artists, and your top genres—and then share your results to your Instagram, Twitter and Facebook feeds with your personal Wrapped share card. Spotify Premium users will get to go a little deeper, with access to additional insights about their year in listening.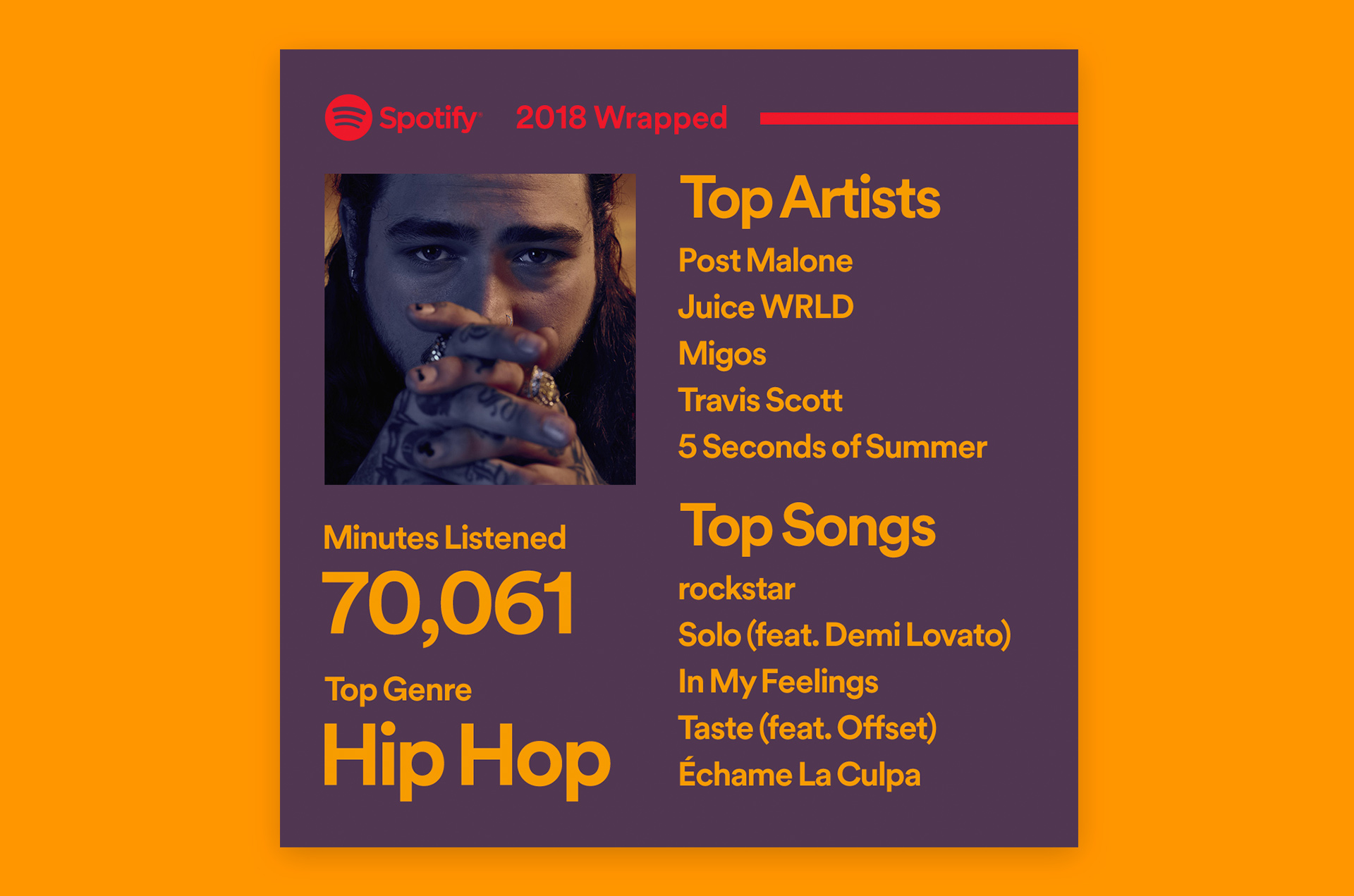 This year, we are also giving some Premium users a chance to take part in our global campaign by offering them the chance to see their share cards up in lights. If your Wrapped share card is worthy, submit it when prompted through the Wrapped site where it could be featured on billboards in key iconic locations around the world, including NYC's Times Square, London's Piccadilly Circus, and more.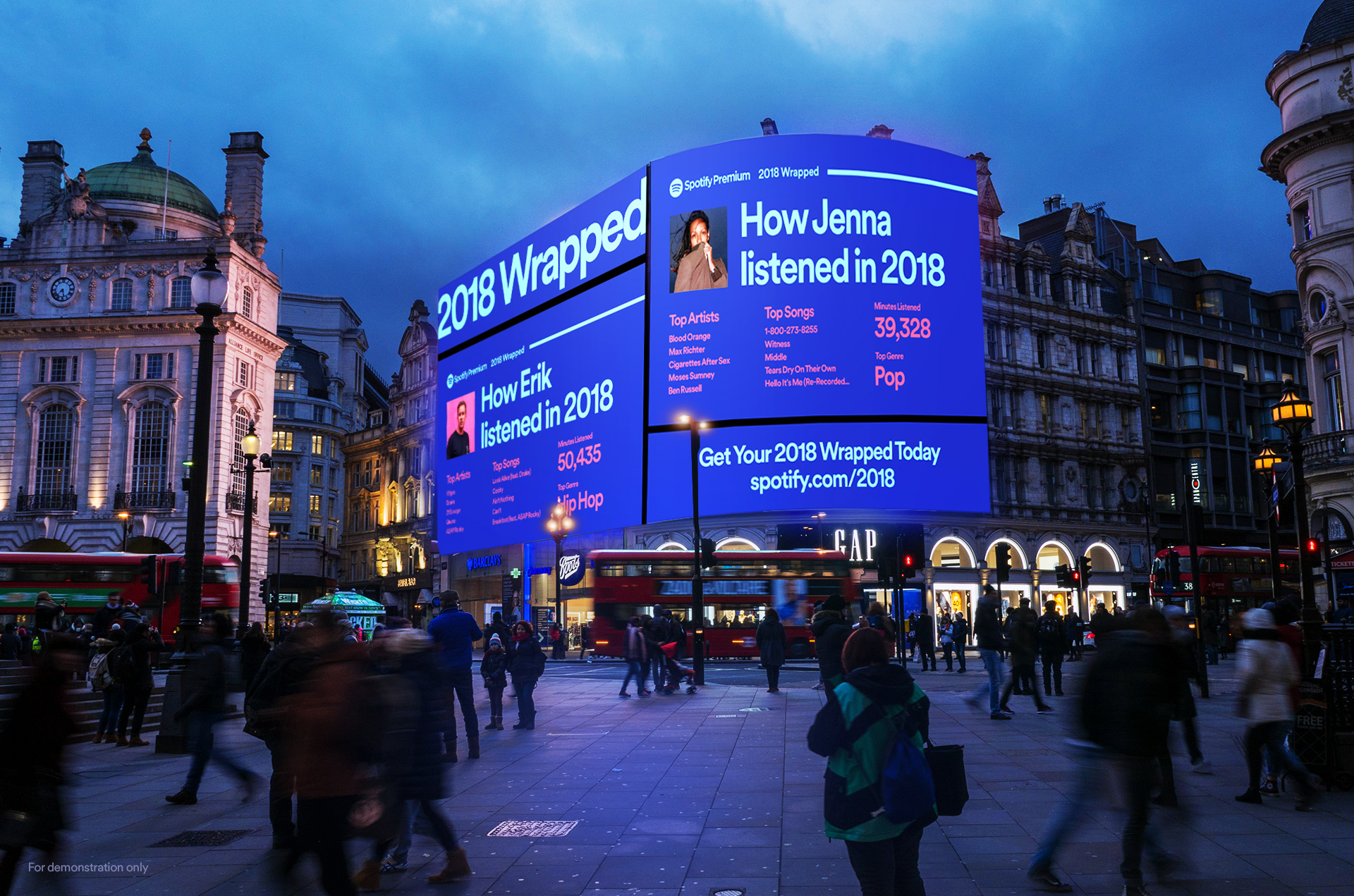 Additionally, a number of our Premium fans within the U.S. received an exclusive early-access sneak peek of their Wrapped 2018 top artist in the form of a custom-made personalized puzzle. Once completed, the puzzle revealed whom they spent quality time with this year. Top artists included Halsey, Lana Del Rey, and others.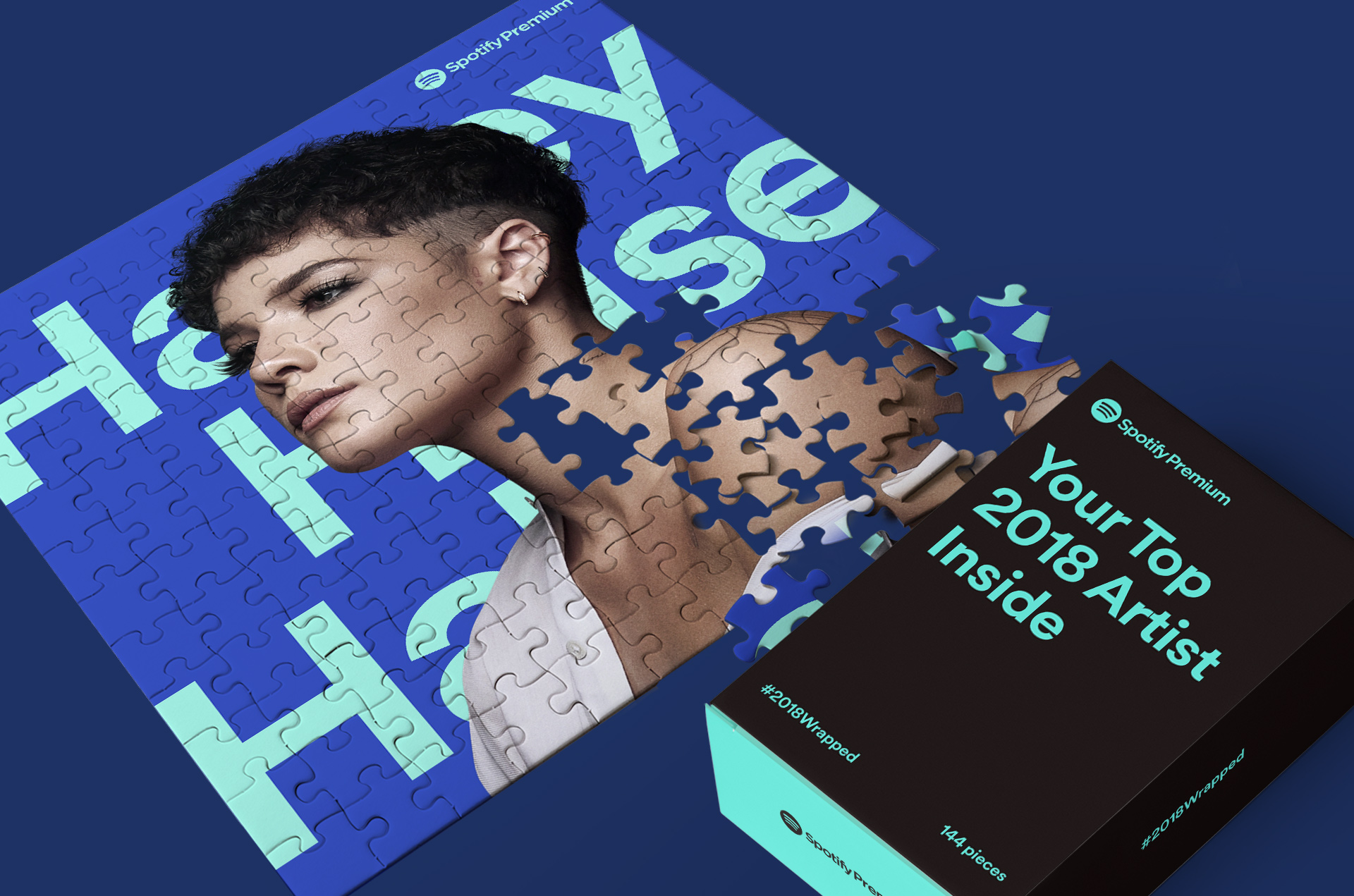 After previewing their Wrapped, users will also be able to enjoy Tastebreakers, a personalized playlist that introduces you to new music from genres and artists you don't normally explore—but ones that your personal taste profile hints that you'll like.
And the fun doesn't stop there. With the launch of 2018 Artist Wrapped, we're tipping our hats to artists too—giving them access to their own individualized Wrapped microsite. Artists and their teams can enjoy facts about fan listening throughout the year, including most popular songs by month, total fan hours streamed, how many fans they've gained this year, and more. By logging in to Spotify for Artists, any artist can discover how their music connected with fans across the globe—as long as they had music on Spotify and at least three listeners before October 31.
Who was your top artist of 2018? To find out, go to spotify.com/2018. The site is rolling out across markets in the coming days. Then, relive the best of your favorite artists and albums in a personalized playlist, or browse through the most-streamed songs and artists this year here.
Whether your top genre of 2018 was hip-hop, alternative rock, country, or ASMR, all we can say is: That's a wrap.
*In all markets except the Middle East and North Africa