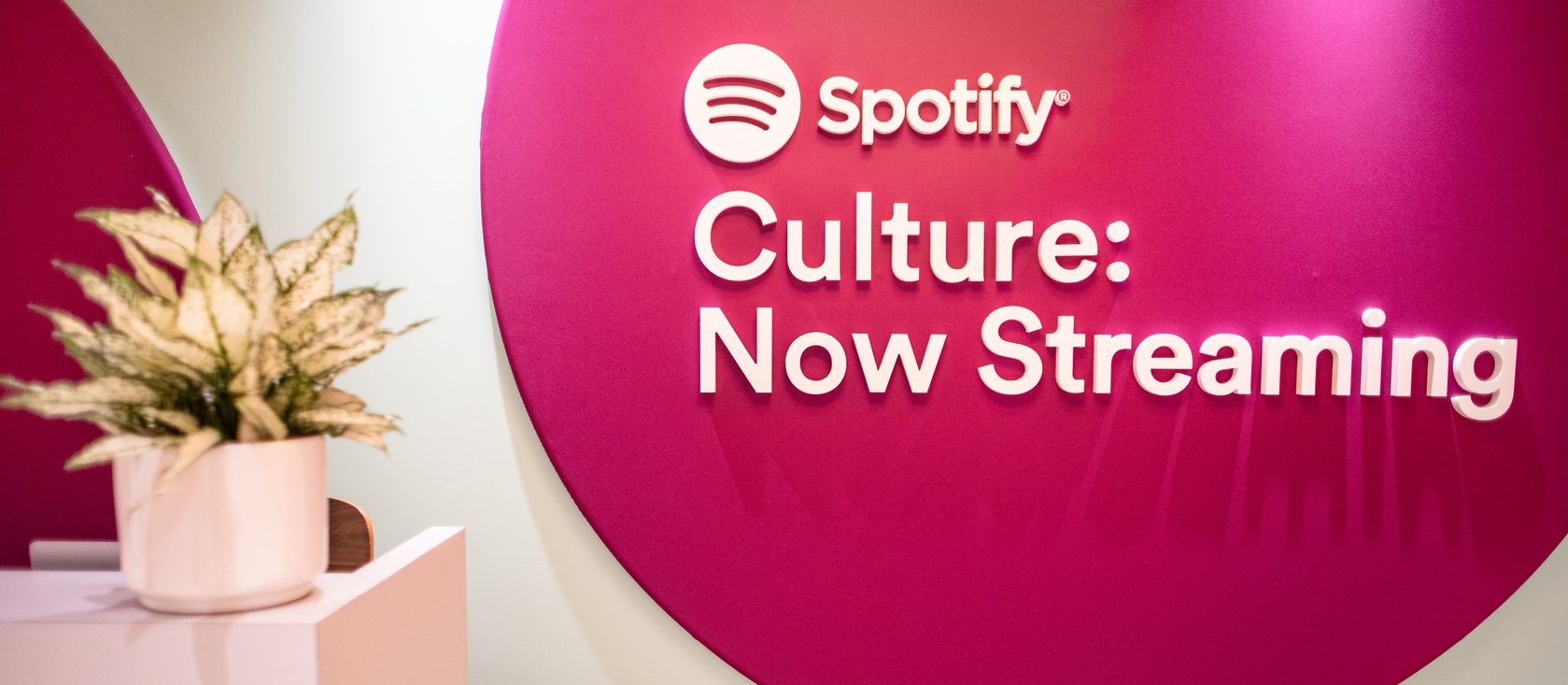 A stage for innovation
Culture: Now Streaming, Live from CES
Every January, tech companies, marketers, publishers, and media agencies converge in Las Vegas, Nevada, at CES (Consumer Electronics Show). It's a marquee opportunity for creative and technology leaders to set the stage for—and get a glimpse of—what's in store for the year ahead.
Spotify, founded on innovation, is no stranger to the annual event. In fact, our activations at CES (not to mention the Cannes Lions Festival, as well as dozens of other stages over the past six years) showcase our commitment to the constant we've built our business upon: change. This year, we'll once again be part of the CES mix, highlighting the latest innovative and effective ad opportunities for our brand partners.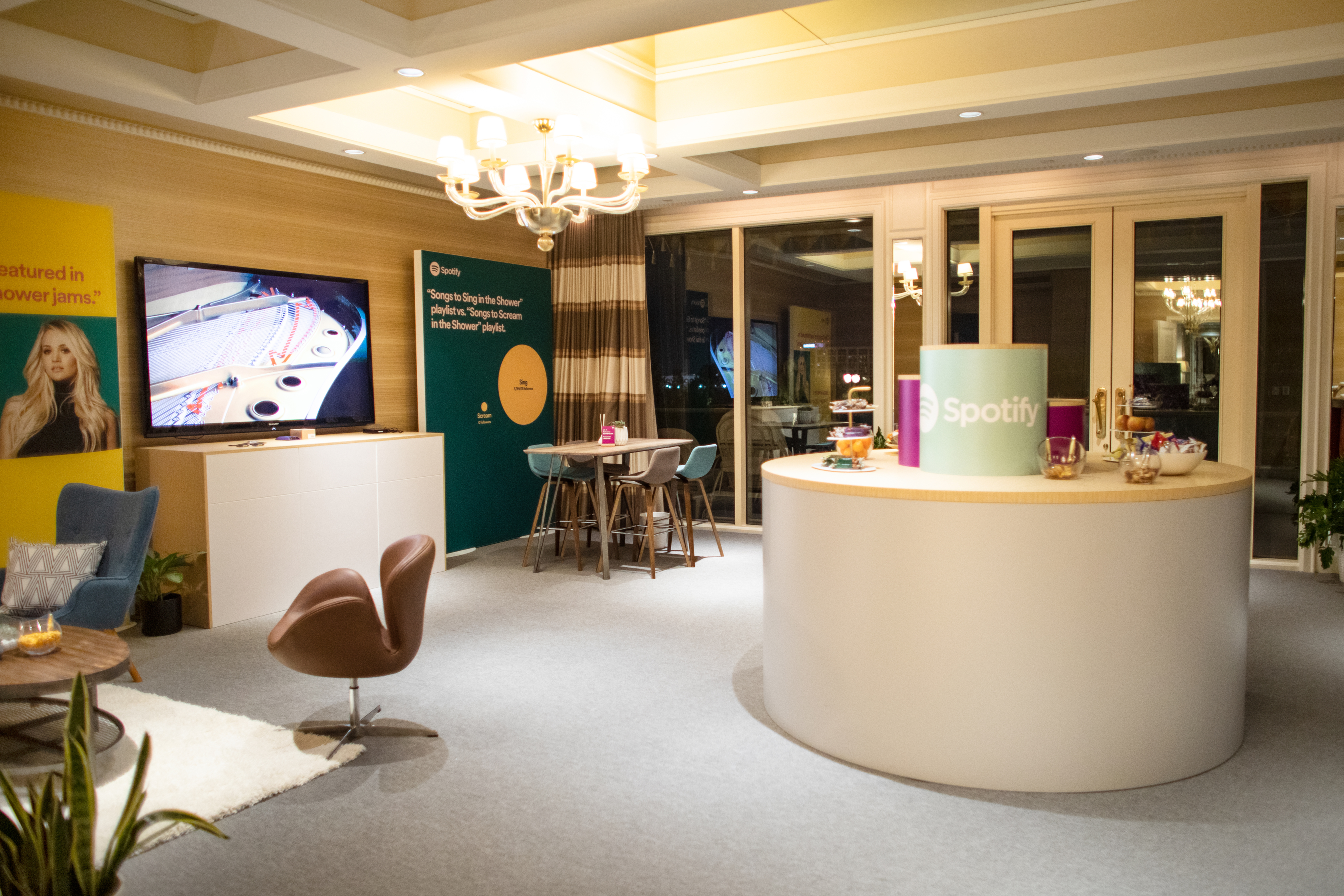 From January 8 to 11, our partners can join us at the official Spotify HQ at CES (complete with state-of-the-art suites) for a host of meetings and creative advertising solutions out of the Spotify Lab. With our focus of "Culture: Now Streaming," we're sharing how we fuel a creative ecosystem through audio by amplifying the stories of artists, podcasters and brands. We're teeing up the future of audio with a roadmap to navigating screenless media. And we're also showing our distinctive ability to empower brands with unique insights and opportunities to tap into cultural moments.
We've found that when the world comes together, it's reflected in what we listen to—whether during a royal wedding, celebratory football anthem, or even just the latest workout music trend. With two hundred million-plus fans on Spotify discovering artists, songs, and podcasts they love, we see the effects of significant cultural themes around the world profoundly on our platform.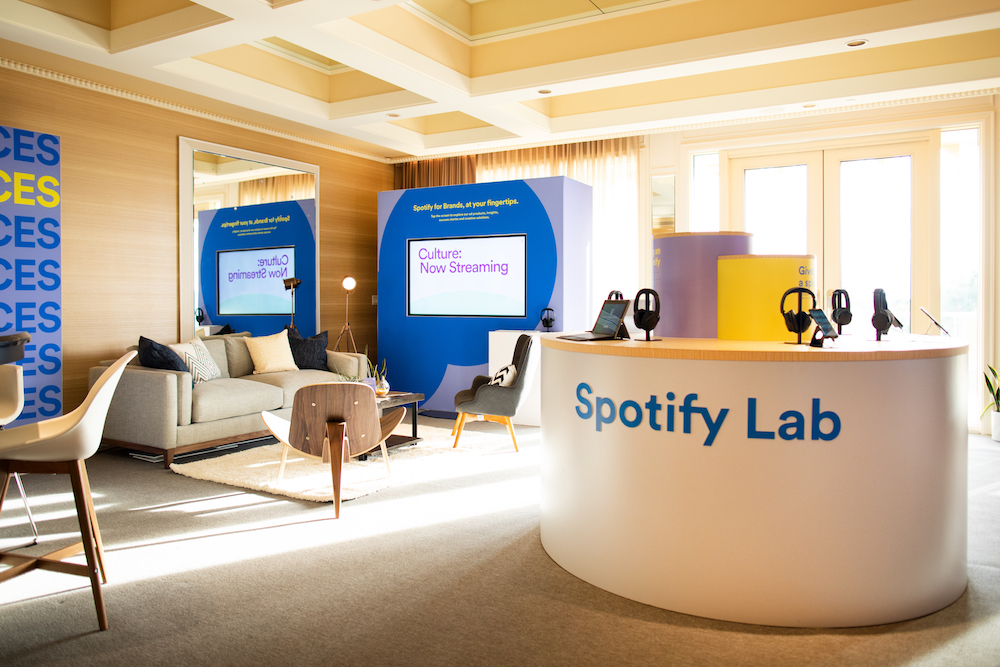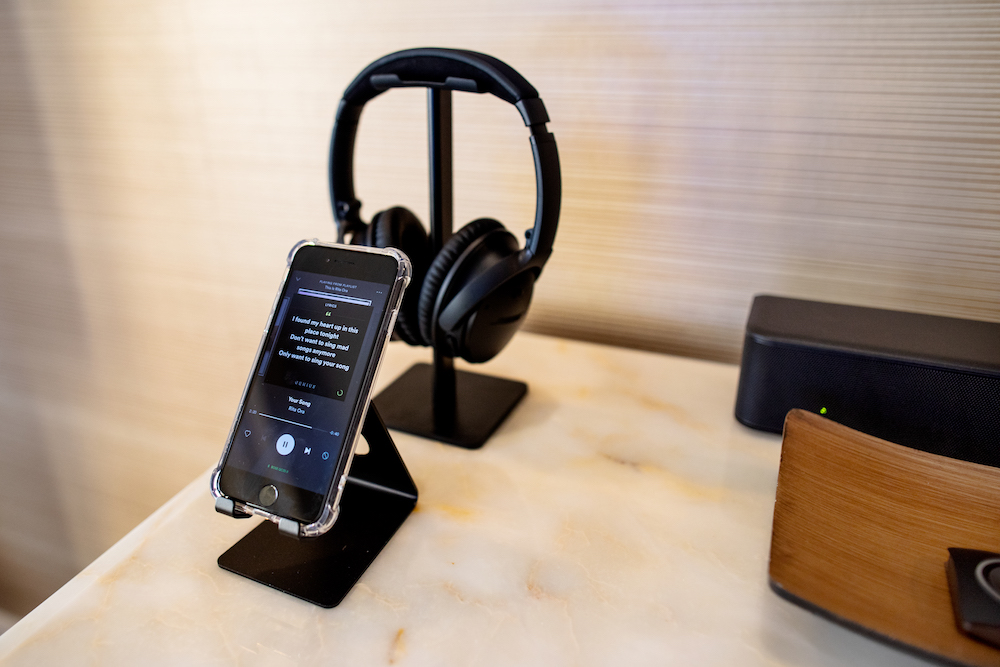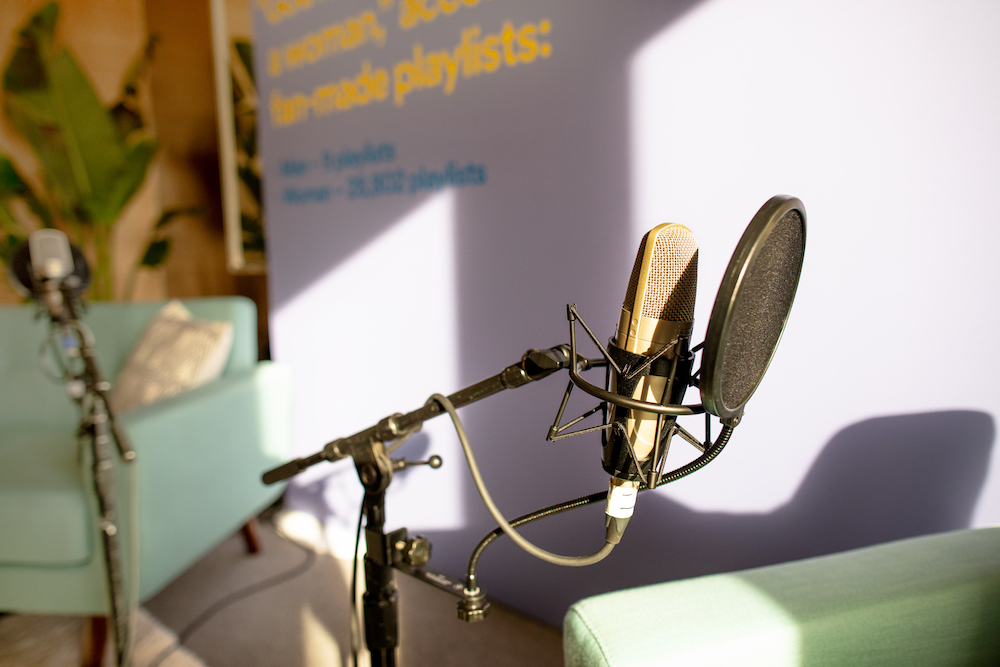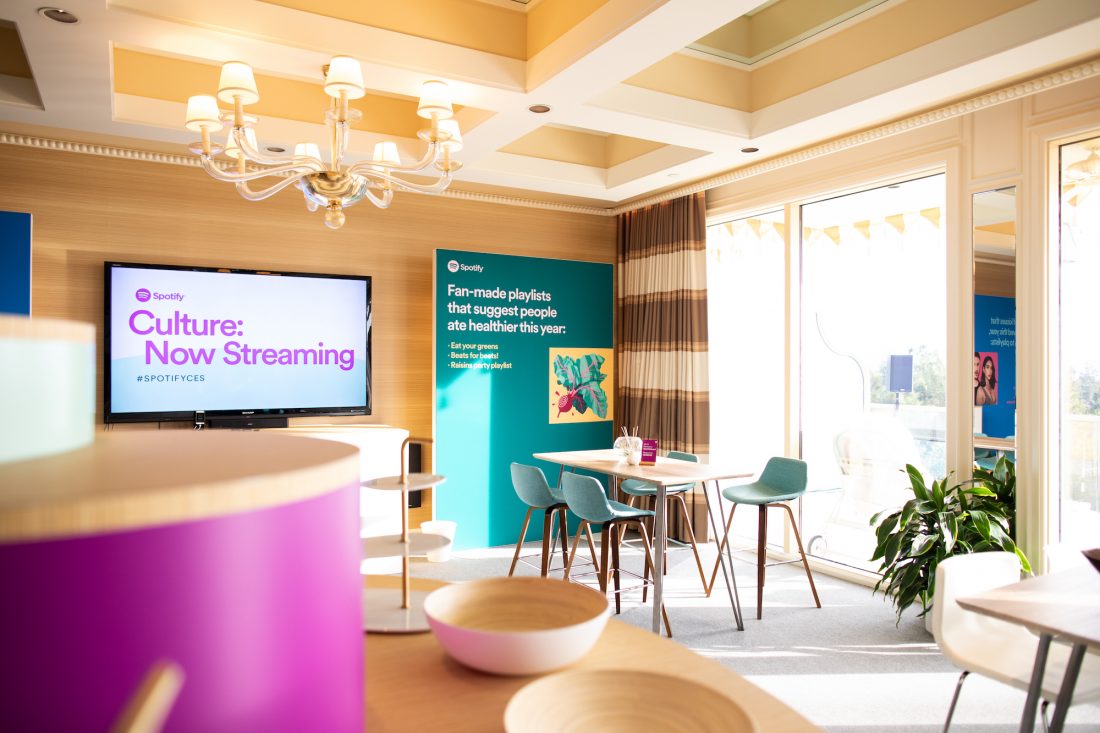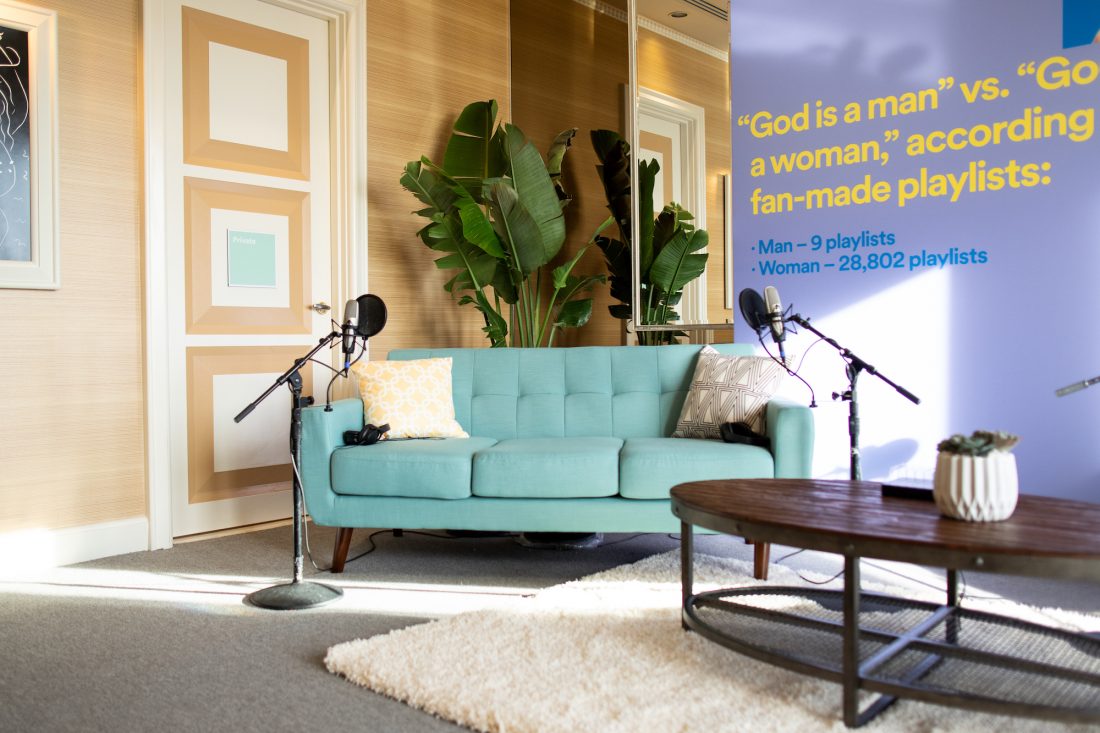 We'll be showcasing this firsthand for our partners through expert-led panels that explore a host of topics. These include podcasting and storytelling with our head of Spotify Studios Courtney Holt, Emmy Award-winning journalist Jemele Hill, and Spotify Head of Content Partnerships Lauren Jarvis. Other panels will be hosted by Spotify Global Head of Partner Solutions Danielle Lee and Global Head of Advertising Sales Brian Benedik.
Meanwhile, we'll be participating at The Girls' Lounge with panels featuring Lee and Hill, as well as Global Head of Verticals Khartoon Weiss and Head of Global Communications Dustee Jenkins. They'll tackle themes from empowering women in creative and tech to avoiding burnout.
On Tuesday evening, we've also invited our partners to join us at our sixth annual Spotify Supper to enjoy a delicious menu prepared by Chef Kristen Kish, a Top Chef winner, as well as a performance by international pop singer Rita Ora at our signature event. (Check back later this week for our exclusive interview with Chef Kristen, leading up to her service at the Spotify Supper).
We'll be capturing all of the trends making noise at CES with our daily podcast, Culture: Now Streaming, which you can follow here. And to learn even more our recent podcast research and streaming opportunities in 2019, head over to Spotify for Brands.