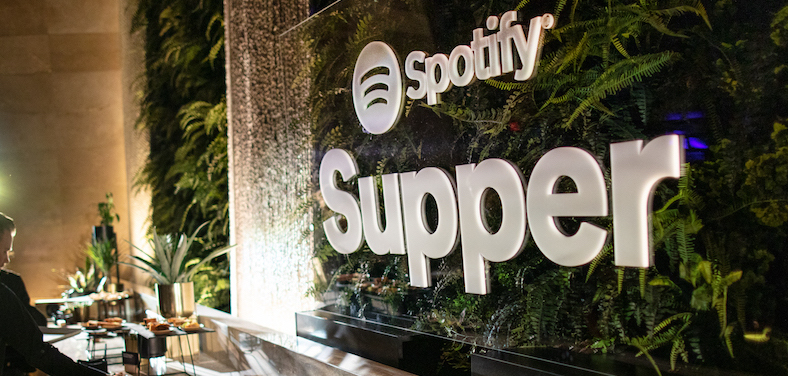 A very sound byte
Spotify Supper Chef Kristen Kish Dishes on the Complementary Balance of Food and Music
Now in its sixth year, Spotify Supper is our signature CES event. Amidst the fast-paced, high-decibel Las Vegas tech conference, Spotify Supper is a standout celebration of the senses through an incredible pairing of music and cuisine. Commanding the sights, sounds, and tastes this year was a female powerhouse duo: international pop singer Rita Ora delivered an outstanding performance, while Chef Kristen Kish, winner of Top Chef (Season 10) and owner, executive chef, and partner of critically acclaimed restaurant Arlo Grey, served up a meal to match.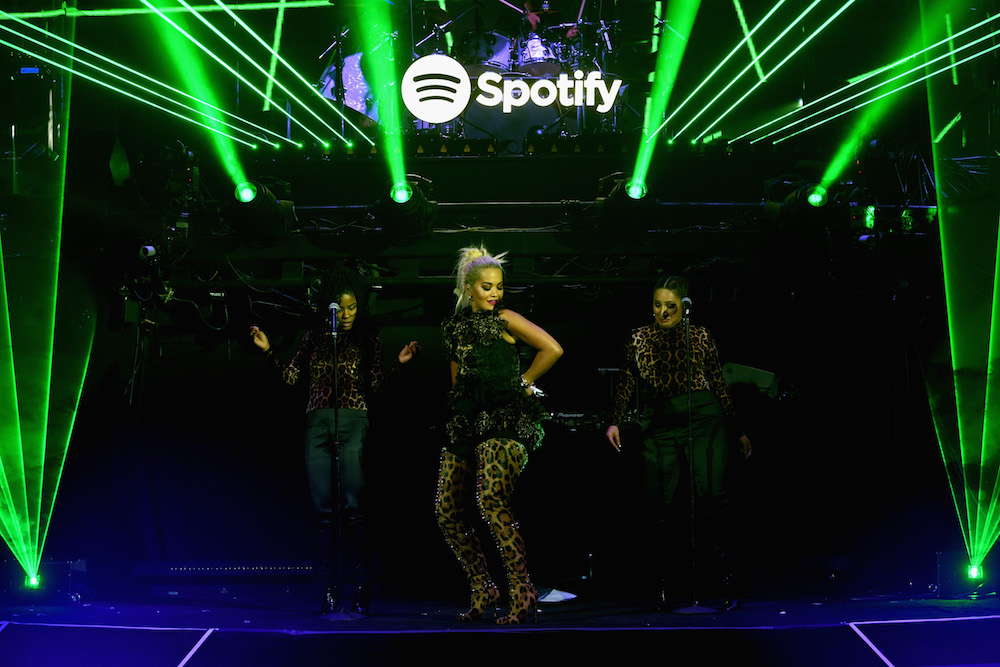 We recently caught up with Kristen as she was prepping the dinner service at her Austin-based restaurant and fine-tuning her Spotify Supper menu. But Kristen's style isn't showy for the sake of spectacle, even when in Vegas. Instead, she's all about using food to evoke emotion—and to do so, her key ingredient has always been music.
What kind of music do you play at Arlo Grey, and how do you use it to create the atmosphere you want, so the music pairs with the food?
It's got to be friendly and upbeat, and at nighttime it definitely has to have a little more of a pulse. I've read a bit about how colors of plates can affect your hunger, and also how music does the same thing. We want people to sit and feel relaxed and upbeat.
Anytime I cook at home, though, it's Van Morrison and Simon & Garfunkel, or Jackson Browne. Growing up, my dad and my mom were blasting their albums through the house while cooking dinner or doing spring cleaning with all the windows open . . . It's a very nostalgic feeling.
Is there a secret ingredient to a good playlist, the same way there's a secret ingredient to creating a good menu?
Absolutely. When I create a menu, it's got to have the highs and the lows, but kind of maintain this consistent energy. The way I approach my menu is that one dish leads into the next. So you have to think about how things stay on your palate. If I change one or two items on the menu, that means I change five or six items at a time, because the flavor of the item laid out before it might not go with the next one.
It's the same thing with music: Everything has to make sense, but you have to have this interesting dynamic of varying tempos in order to sustain your attention. A playlist in a restaurant has to keep your attention, and although you don't always know that it's actually there, you will know it if it's missing.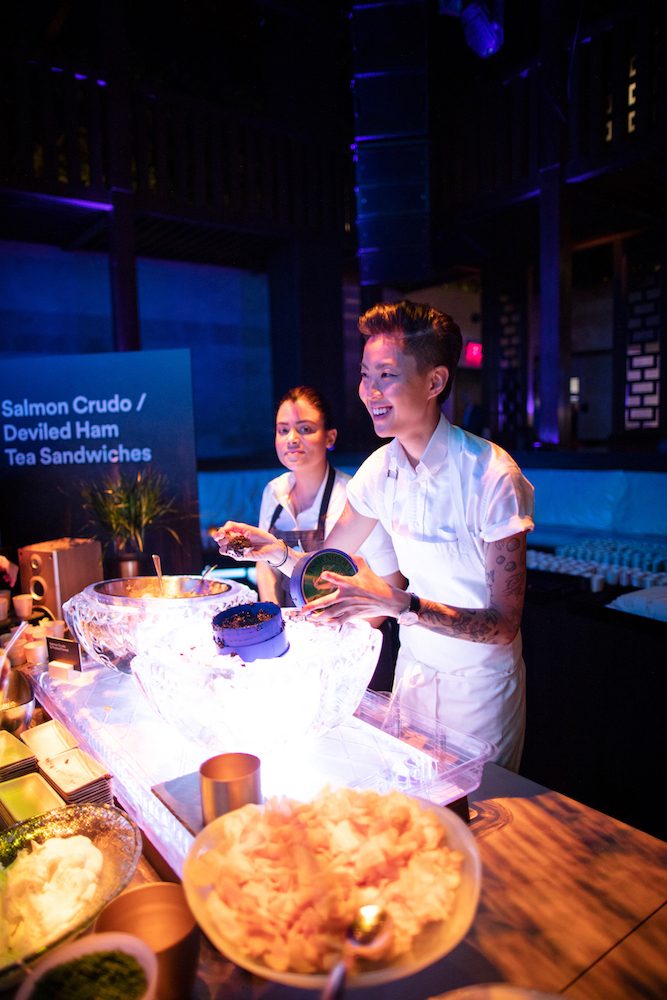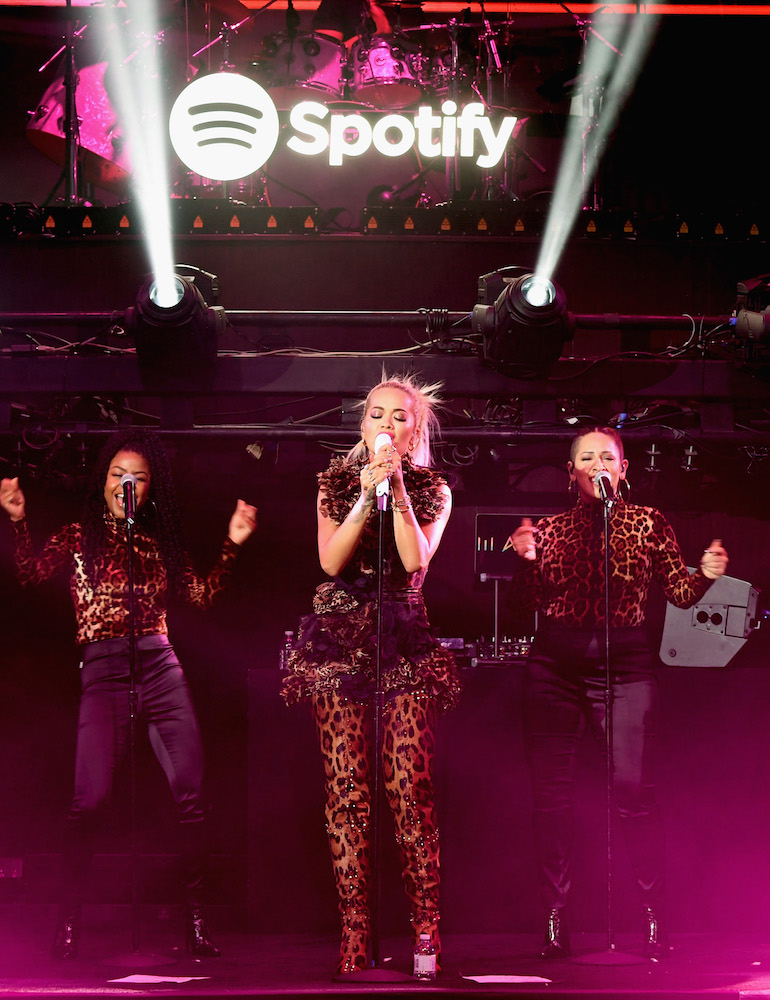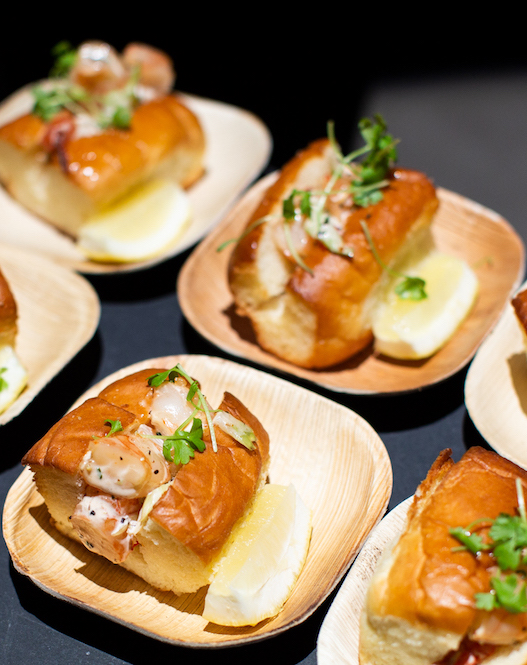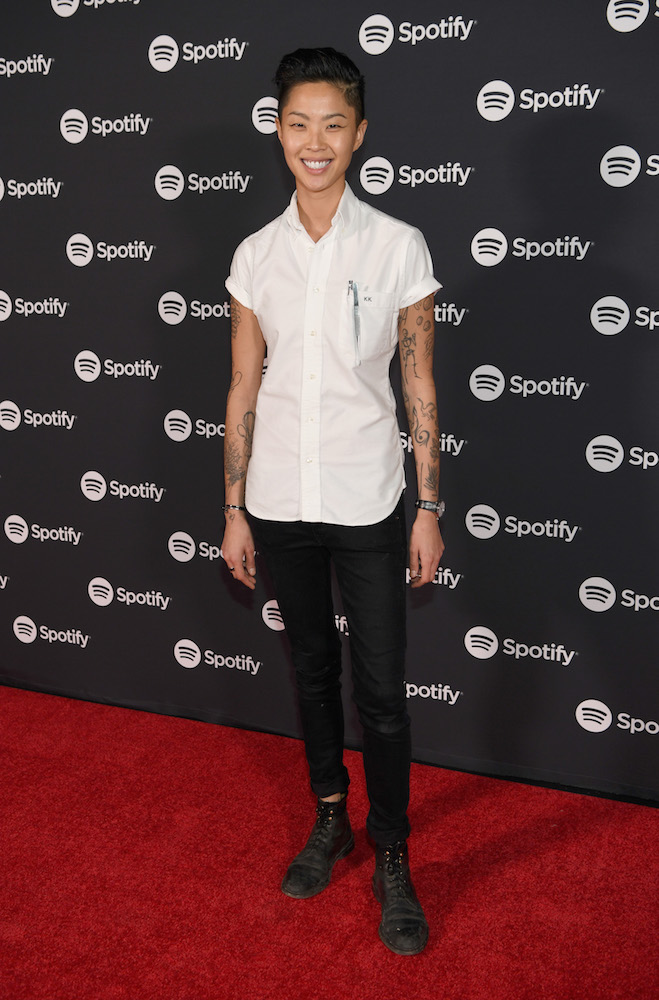 You're of Korean descent, grew up in the U.S. Midwest, worked in great Boston kitchens and now, of course, are in Austin. How do you think this background influences your cooking style and taste in music?
For quite some time I struggled trying to find my identity. All I did was want to fit in, as opposed to stand out and explore who I was in a unique way. That came much later on in life—I came out when I was 28. I started developing what my food was, and at the end of the day [how I cook and serve food] is just a story of my life. Does everyone want to cook to Van Morrison? Absolutely not. But for me, it invokes a feeling through food and music.
Once you have a clear understanding of who you are as a person, you can really tap into that and share your personal interests that make us all different and unique. We are introduced to so many other things—new food and music—through other people when they're telling their authentic stories.
You've talked about the meditative quality of rolling out pasta. But let's say it's half an hour before service at Arlo Grey and you have to start cranking. What's the music that you blast to get everybody going and on the same page, and get everything out on time?
When I'm rolling out pasta, and no one's in the kitchen early in the morning, there's this DJ, Nora en Pure, who is instrumental, yet kind of clubby, and also chill at the same time. That's my personal favorite.
In the kitchen culture, everyone appreciates some old-school rap from the '90s. It's got this backbeat that just kind of keeps you moving, and you walk faster because of it. It's definitely a go-to.
You've said that you can't live without chicken fingers, your comfort food. What's your "music comfort food"?
That's one hundred percent Van Morrison. Food and music transport you back into a different space. Food is memory, and music is memory. For me, I literally feel like it's spring in Michigan [at my parents' home], all the windows are open, and that spring breeze is coming in. I can feel, smell, and hear exactly what that all was like. It's the same way I look at food—it's as if you can transport yourself back in years and be like, "Oh my God, I remember this," and you have this overwhelming feeling.
Stream Chef Kristen Kish's pasta-rolling playlist, Nora en Pure, below: