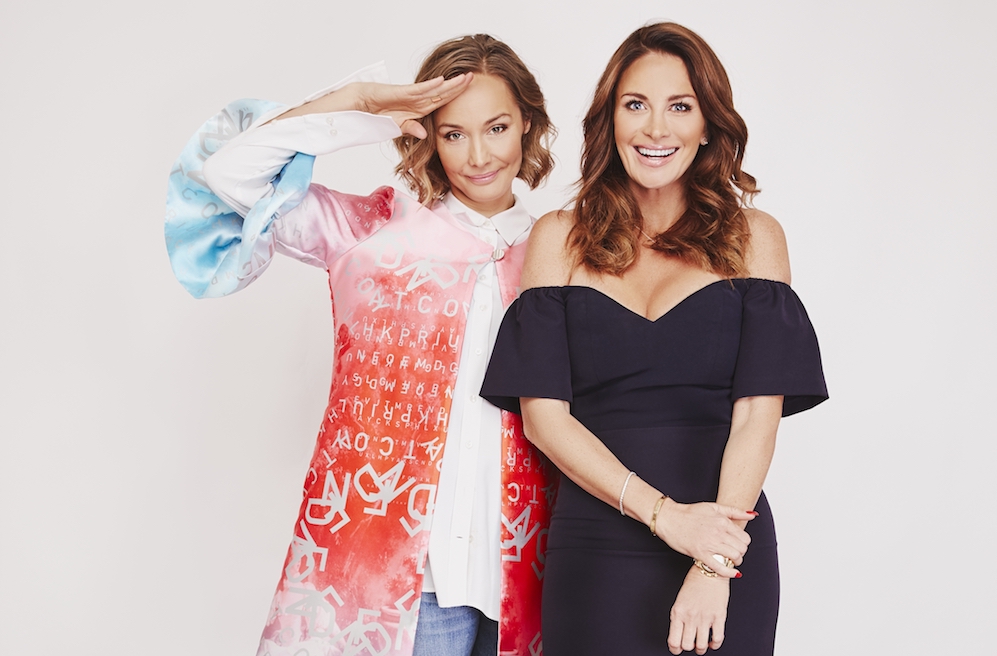 Finding Themselves
Gynning and Berg Now Exclusively on Spotify
Swedish on-air co-hosts Carina Berg and Carolina Gynning, also close off-camera friends, have launched a new podcast on life's absurdities—and learning to embrace them through laughter. Carina and Carolina, who've shared the screen for 15 years on the country's local Idol and Stars on Ice, will release 40 weekly episodes of Gynning & Berg Find Themselves, exclusively on Spotify.
"I can never predict what she's going to say," says Carina of Carolina. "She is the friend who usually makes my jaw drop. It is such a gift to sit and talk about the big issues in life with her."
No topic is too sensitive for these two. Expect hilarious discussions ranging from coping with aging to not seeing your children often enough, all examined with "thoughtful self-development and pure nonsense," explains Carolina. "It will be exciting to hear what listeners think."
More than just a show about exploring life's big questions, "Gynning & Berg Find Themselves" represents Spotify's commitment to offering differentiated and original podcast content around the world.
"We are proud and happy that Carina and Carolina chose Spotify to make their exclusive podcast debut," says Johan Seidefors, our Nordic Content Manager. "They are two of Sweden's funniest, most experienced and professional content creators. Carina and Carolina have incredibly dedicated fans, and we look forward to having all Spotify listeners follow their escapades."
Gynning & Berg Find Themselves launches today. You can find the first episode here.