ON THE RISE
Meet the Aussie Rock Revolution's Next Wave
Survey the past fifty years of rock history, and you'll find no lack of era-defining hitmakers from Australia, like AC/DC, INXS, Silverchair and Jet. But where Aussie breakout bands have come in waves in decades past, they're now firmly entrenched in all levels of the international rock ecosystem—thanks to the internet bridging vast geographical distances in an instant.
At the forefront is Tame Impala. Once the guitar-charged rock project of Perth native Kevin Parker, the group has evolved into a lush, R&B-savvy art-pop juggernaut now set to headline Day Two at Coachella in April. Close behind is the furiously productive prog-punk septet King Gizzard & The Lizard Wizard, as well as grungy raconteur Courtney Barnett. These days, you can scan the roster of most popular indie labels and find an Aussie ambassador, be it Middle Kids on Domino, Methyl Ethel on 4AD, or Stella Donnelly on Secretly Canadian.
As Tame Impala prepares to take the stage this spring, here are five rising Australian acts who could one day join that band on the top line of festival posters. We asked them to give us their take on what it is about Australia that's producing such a high volume of trailblazing rock acts right now.
Hometown: Perth
Latest Release: Tasmania (2019) Top-Streamed Song on Spotify: "Paint Me Silver" (2017)
What You Need to Know: Pond's front man, Nick Allbrook, used to tour with Tame Impala, his partner Jay Watson still does, and their former ranks include Tame Impala mastermind Kevin Parker (who's still Pond's go-to producer). But while Pond has undergone a similar transformation from fuzzbox-fetishizing psych-rockers to synth-washed dream-pop visionaries, they're distinguished by a mischievous streak.
Recommended If You Like (RIYL): MGMT; Ariel Pink; The Flaming Lips; and, okay, Tame Impala.
Why Australia? Why Now? "It's almost impossible to say what catalyzes good art. One idea could be isolation. The lack of precedent close to home in Perth—apart from Jebediah and The Sleepy Jackson—meant that making an impact in the global music industry was a dim unreality, so nobody really tried to fit into anything commercially viable. Get a mate and a synth and some drums and wing it. Keep doing that enough times without a single thought in your head of success, and you're probably gonna come out with something quite original.'" —Nick Allbrook, singer/keyboardist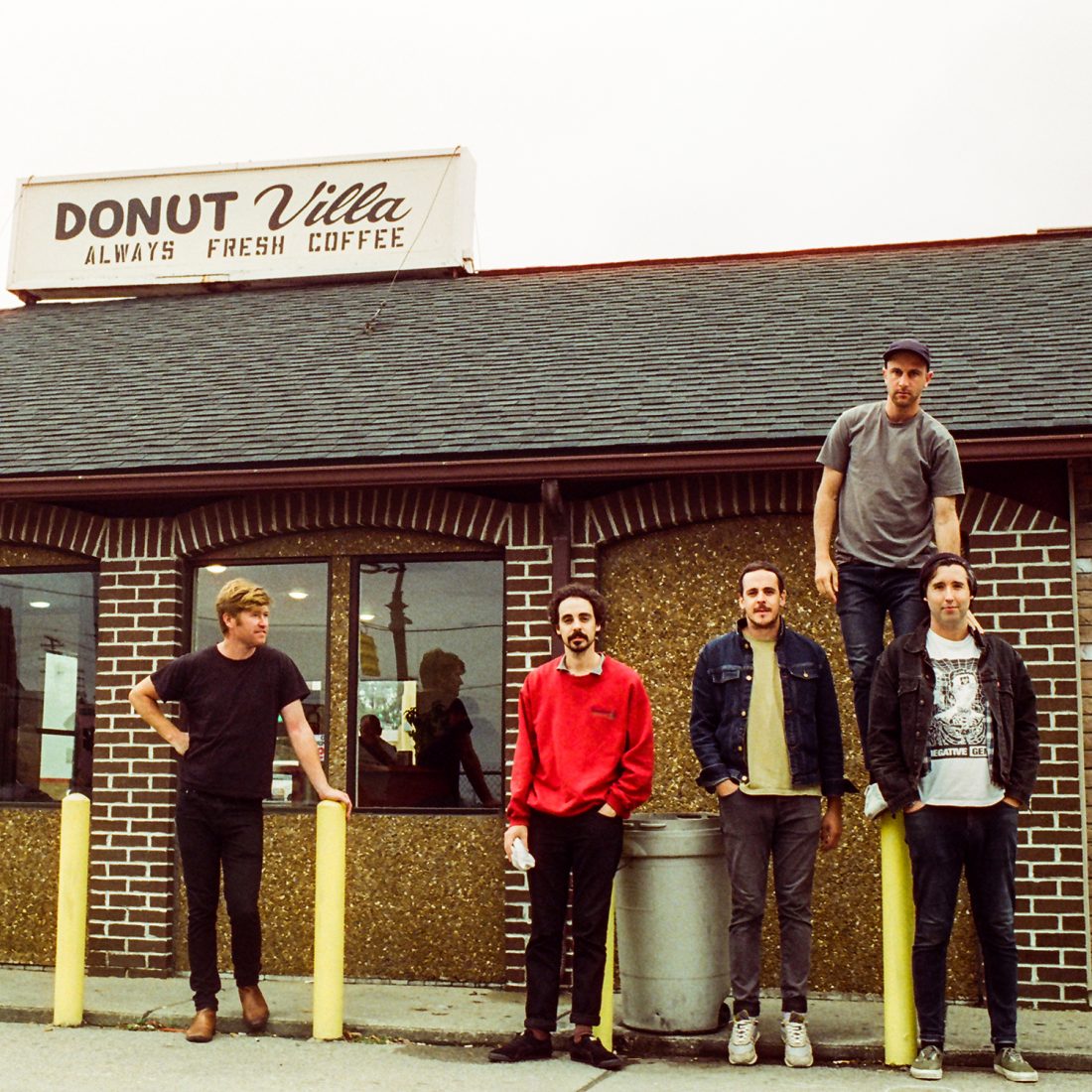 Hometown: Melbourne
Latest Release: "In the Capital" (2019) Top-Streamed Song on Spotify: "French Press" (2017)
What You Need to Know: With three singer/guitarists—Tony Russo, Joe White, Fran Keaney—leading the charge, the Rolling Blackouts have been steadily amassing fans on both sides of the Pacific with an infectious brand of literary jangle-punk that nostalgically nods to the golden era of '80s college rock but jitters with a restless energy and rickety locomotive momentum.  
RIYL: The Go-Betweens; The Feelies; R.E.M. when Michael Stipe had long hair; high-speed drives down bumpy country roads in hot-wired vintage convertibles.
Why Australia? Why Now? "I think there's always been great music coming out of Australia. Music has been a way for people to endure what is actually quite a conservative society. So being the weird ones has bred some really interesting and inventive music. It's been great that, over the past five years, the rest of the world is listening in and embracing it. I think Australian music has a certain honesty about it, and that's what makes it relatable." —Joe White, singer/guitarist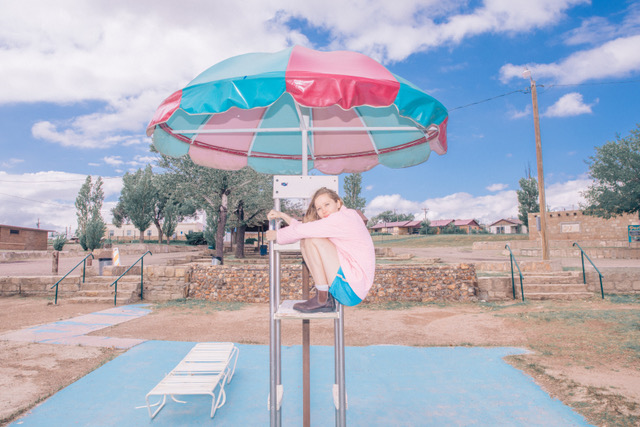 Hometown: The Blue Mountains near Sydney
Latest Release: Crushing (2019) Top-Streamed Song on Spotify: "Pool Party" (2016)
What You Need to Know: After cutting her teeth with the folk duo Salta, Jacklin earned an ARIA (i.e., Australian Grammy) nomination for her 2016 solo debut, Don't Let the Kids Win, a mesmerizing collection of country-tinged indie rock and last-call slow dances that sounds like they're beaming out of the jukebox in some roadside saloon. After a couple of years of non-stop international touring and moonlighting in alt-pop trio Phantastic Ferniture, she returned with Crushing, a devastatingly raw post-breakup elegy.
RIYL: Sharon Van Etten; Liz Phair; Courtney Barnett's quieter moments.
Why Australia? Why Now? "I think the internet has allowed us to be less isolated. Also, I think it's a case of seeing other Australians do well overseas and getting courage from that to try harder yourself. I can't speak for all of us, but a love of honesty and storytelling seems to be quite common [among Australian artists]. Plus, a good dose of self-deprecating humour, which everyone loves. And a willingness to work hard." —Julia Jacklin
Hometown: Sydney
Latest Release: MTV Unplugged (2018) Top-Streamed Song on Spotify: "Let Me Down Easy" (2017)
What You Need to Know: With a name like Gang of Youths (pictured up top), you'd expect a certain passionate intensity and ideological fervor, and this quintet fully delivers on those fronts with their emotionally charged indie-rock anthems. Debuts don't get much more audacious than 2015's The Positions, a harrowing concept album where front man David Le'aupepe chronicled his wife's near-fatal cancer battle and his subsequent suicide attempt. But 2017's equally epic follow-up, Go Farther in Lightness, exuded a more defiant, triumphant spirit.
RIYL: The National; Bruce Springsteen; pre-disco Arcade Fire; raging against the dying of the light.
Why Australia? Why Now? "Australia is a wonderfully diverse part of the world within which there are a wealth of stories, experiences, mistakes, tragedies, and triumphs. I mean, you have A.B. Original voicing their experience of oppression and marginalization as Indigenous Australians in our broken country on [their 2016 album] Reclaim Australia and you have Troye Sivan's staggeringly beautiful new single "Revelation" as part of his contribution to Joel Edgerton's [film] Boy Erased. The stories are compelling, and there's a drive to make a global statement and shift culture through their music." —Max Dunn, bassist
Hometown: Byron Bay
Latest Release: My Own Mess (2018) Top-Streamed Song on Spotify: "L.S.D." (2014)
What You Need to Know: The trio of longhaired beach bums who make up Skegss deal in garage-greased indie rock that's refreshingly angst-free, favoring tuneful, fleet-footed rave-ups that radiate sun-kissed bonhomie and scrappy underdog attitude. Their posi-vibes have proven quite contagious—last September, their first full-length, My Own Mess, debuted at number two on the Australian charts.  
RIYL: The Strokes; the Black Lips; Wavves; ditching class to go skateboarding.   
Why Australia? Why Now?: "Everyone supports each other and it's understood [there's] power in numbers. We have traveled overseas a bunch, and people are always saying how they think it's cool that we are friends with other bands. It's not a competition. I think that plays a huge role in our little scene. And no one is trying to be a rock star in any of the bands that we like and play with. It's just for fun." —Toby Cregan, bassist
—Stuart Berman and Doug Wallen