NEW KID ON THE BLOCK
The Viral Mexican Artist Making Music Worth Crying Over
What does viral success look like for the internet generation? In Mexico, singer-songwriter Ed Maverick offers a prime example. In less than one year, the 18-year-old guitarist, whose real name is Eduardo Saucedo, has gone from having 1,000 daily streams on Spotify to over 98,000, thanks to his nine-track album of acoustic bedroom-pop titled "mix pa llorar en tu cuarto" (a mixtape to cry to in your bedroom) and a fateful spotting by one of our editors of his track "Fuentes de Ortiz" on the Mexico Viral 50 playlist. One listen to that track, and it's easy to see why it was included on Spotify's Distrito Indie playlist before eventually making its way to the flagship  La + Chingona and Éxitos México playlists.
Typically armed with little more than a guitar, each song on "mix pa llorar en tu cuarto" is a raw portrayal of the uncertainty and insecurity of young love. The audio equivalent of reading someone's diary, the tracks are vulnerable and heartbreakingly relatable. In a rich baritone, Saucedo expresses his feelings through simple, approachable lyrics that mix in everyday Mexican slang, reflecting how people actually communicate.
"Karpe Diem," one of the first songs he wrote, describes his experience in getting over someone. In discussing the song with For the Record Saucedo said it's probably the song closest to his heart, as it represents the start of his transition to "adult problems, not kid problems anymore." Indeed, many of his songs come from his own experiences, particularly with ex-girlfriends, although he evades linking them to a specific moment.
Saucedo, who comes from the northern state of Chihuahua, Mexico, didn't grow up in a musical family, but learned to play guitar by watching videos and playing in norteño—a genre of music popular in the region he comes from—groups throughout middle school. His style evolved through playing covers of songs by his favorite bands, such as those by Mexican indie rockers Little Jesus. But neither style of music suited what he wanted to do, so he decided to strike out on his own and eventually started composing his own songs. "I felt the need to release what was going on in my mind," he said.
And perhaps this is the secret to the easy intimacy of his lyrics: He works by following his intuition and going with the flow, as opposed to forcing things. Even when Saucedo starts to write a song, he likes to see how he's feeling—whether it's good or bad—and to see "what arrives." Ultimately, what he's hoping for is that people listening to his songs can at least "feel something"—and perhaps realize they're not the only ones going through the difficulty of being a teenager. "That's why I make music, really," he said.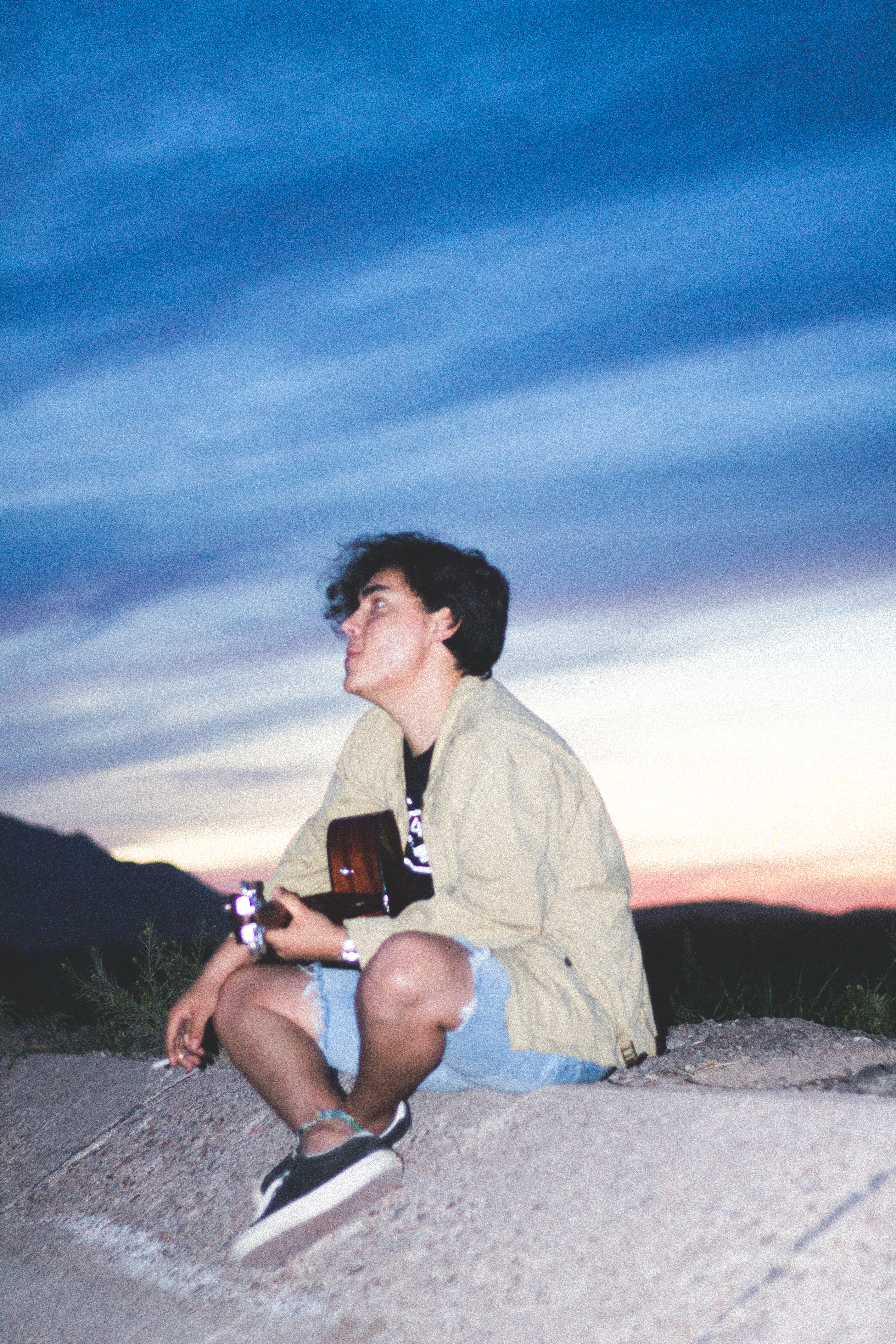 Saucedo recently moved to Mexico City, where his sister acts as his manager. He's navigating his sudden rise to fame by making sure he stays in touch with his friends from back home, as well as his fans, many of whom are his age or younger. In April, he held an autograph signing session in the city's south, where a lot of university students live. When he arrived, over 1,000 people were waiting for him, and some of them had been there since 8am that morning. Luckily, their spirits were kept high as he performed for the crowd, and they sang along with him. Afterwards, he signed everything from copies of his album to sneakers and a ukulele.  
Right now, his influences include another Mexican indie rock singer, Dromedarios Mágicos, who also comes from Chihuahua. He enjoys listening to bands like King Gizzard & The Lizard Wizard, The Walters and Señor Kino. And already, as a follow-up to his album, he's released "Ropa de Bazaar" featuring Jenny Juárez of the Sonora-based lo-fi pop act Bratty, a folk-tinged acoustic song about a young couple escaping together. "Let's go far away from here," the two sing as Saucedo strums his guitar. "Accompany me and I'll take care of you, through the drunken crazy times and all the rest."
While at one point he harbored thoughts of being a graphic designer, right now Saucedo is happy with continuing his music career. He doesn't have a specific milestone in mind, but for the near future he'd like to head "somewhere very far" and compose for a few months, and produce something different to his first album, both lyrically and musically—he just doesn't know exactly what yet.
Listen to the whole album by Ed Maverick, mix pa llorar en tu cuarto, or for extra acoustic intimacy, hear the live version of his latest single, "Ropa de Bazaar."