10 YEARS OF "TIMES"
Jonas Brothers: From Teen Pop to the Top 40 Charts
Photo by Dimitrios Kambouris/Getty Images for Spotify
Jonas Brothers are having a busy 2019. First Joe, Kevin, and Nick's surprise comeback single "Sucker" debuted at No. 1 in March, and then the group's fourth album, Happiness Begins arrived in June to rave reviews and monster streaming numbers—tracks from the album have been streamed over 476 million times to date.
The JoBros, as their devoted fans have referred to them since the 2000s, came into the spotlight via Disney, starring in the 2008 flick Camp Rock alongside Demi Lovato before getting cast on reality and scripted television shows on the studio's cable channel. As they matured, so did their sound. Their 2009 album, Lines, Vines, and Trying Times, which recently turned 10, shows how their expansive, hook-stuffed vision of pop helped them jump from teen idols to grown-up pop stars.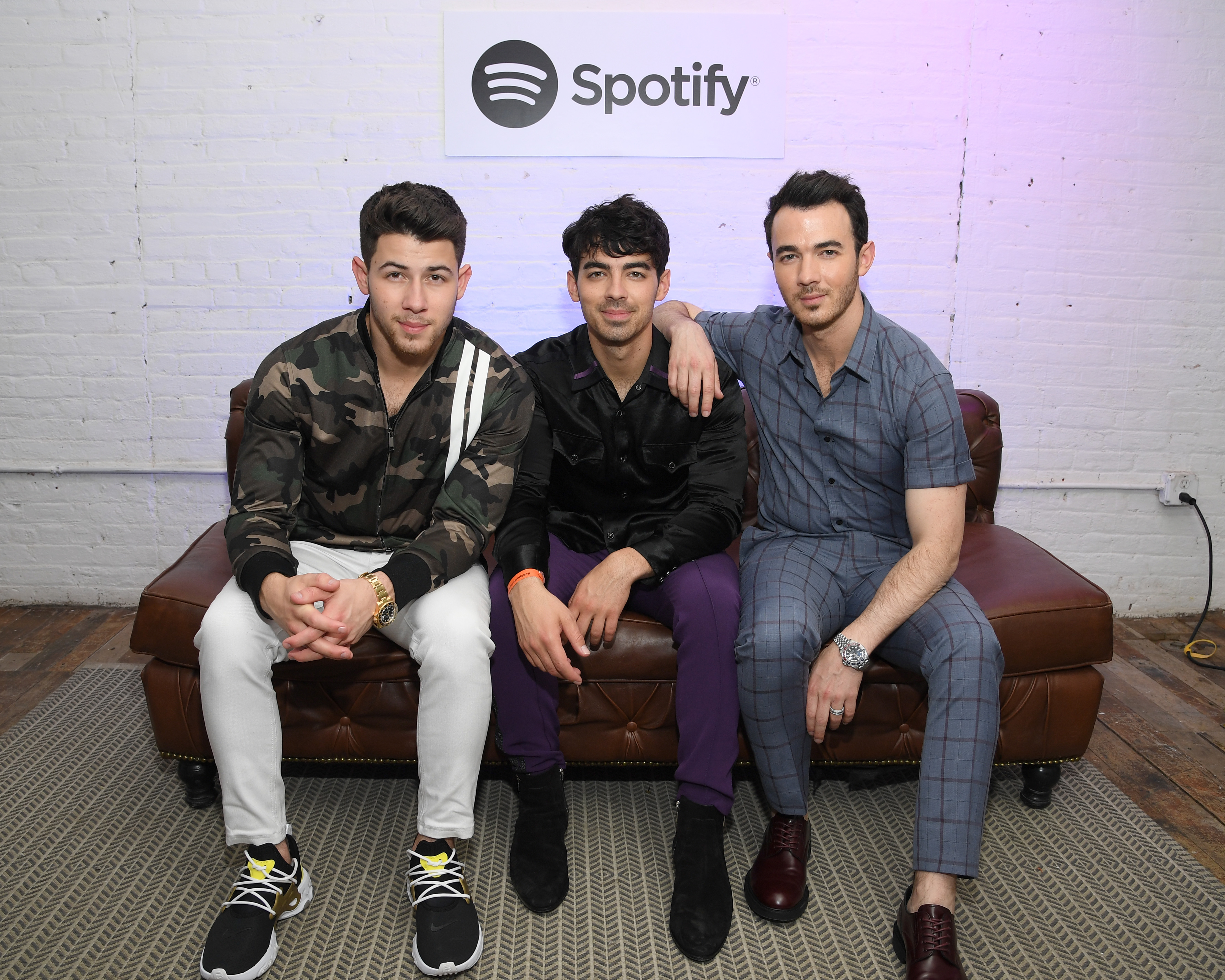 Nick, the youngest, was an omnivorous consumer of pop early on. In 2008, Rolling Stone set up an interview between him and his idol—sardonic Brit Elvis Costello. Over time, he started listening to a lot of funk-pop titan Prince (a fact that became obvious shortly after the release of Lines, when his side project, Nick Jonas and the Administration, was filled out by members of Prince's former backing band New Power Generation) and soul king Stevie Wonder, as well as country outlaw Johnny Cash and legendary troubadour Neil Diamond. That background is pretty classic-record-collection and, as he noted, it was also ever expanding: "Music, for me, comes in seasons," he told Rolling Stone in 2009. "I'll listen to one artist, then move on to the next one and try to learn as much as I can. I enjoy being inspired by other artists, taking what they've done and trying to do something with it." 
That idea of constant expansion is, indeed, audible on Lines. The trio's pop sophistication was apparent on earlier Jonas singles like the taut "Burnin' Up" and the crackling "S.O.S." But while Lines has a pop core, it also makes forays into country (with an assist from the JoBros' former tourmate Miley Cyrus) and hip-hop (on a collab with hip-hop sage Common)—and it expands the group's sonic world from the first song, "World War III," which uses big horns to amp up the tension described in its lyrics.
"Paranoid," the first single from the album, shows how adeptly Nick, Kevin, and Joe absorbed the lessons handed to them by the youngest's record collection. Its tightly wound descriptions of freaking out, backed by a mid-tempo rumble on the verses, explode on the chorus, with Nick offering a vocal performance that feels more like it came from decades of lived experience than a 16-year-old kid from New Jersey. "Much Better" recalls the glittery soul-tinged pop of the '80s, its crystal synths and brisk horns serving as a cushion for Joe's wound-licking lyrics.
The grungy guitars of "Poison Ivy" lead to a chorus that reminds listeners of the snappiest moments of early Weezer, while "Don't Speak" has a grandiosity that brings to mind the bigger moments of U2 and Coldplay. "Black Keys," meanwhile, is a piano-led ballad where Nick shows off the falsetto that would catapult him back into the charts in the mid-2010s with songs like "Jealous," in which he sings of a girl on the edge. "It's the first song I ever wrote on the black keys of the piano," Nick told Rolling Stone in 2009. "I thought it was a cool metaphor for how sometimes in life it's better to keep things black and white instead of screwing things up with color." Another ballad, "Turn Right," is the stripped-down B-side to the Cyrus collaboration "Before the Storm," using bare-bones fingerpicking, a weepy slide guitar, and Nick's velvet-lined voice to create a space of comfort.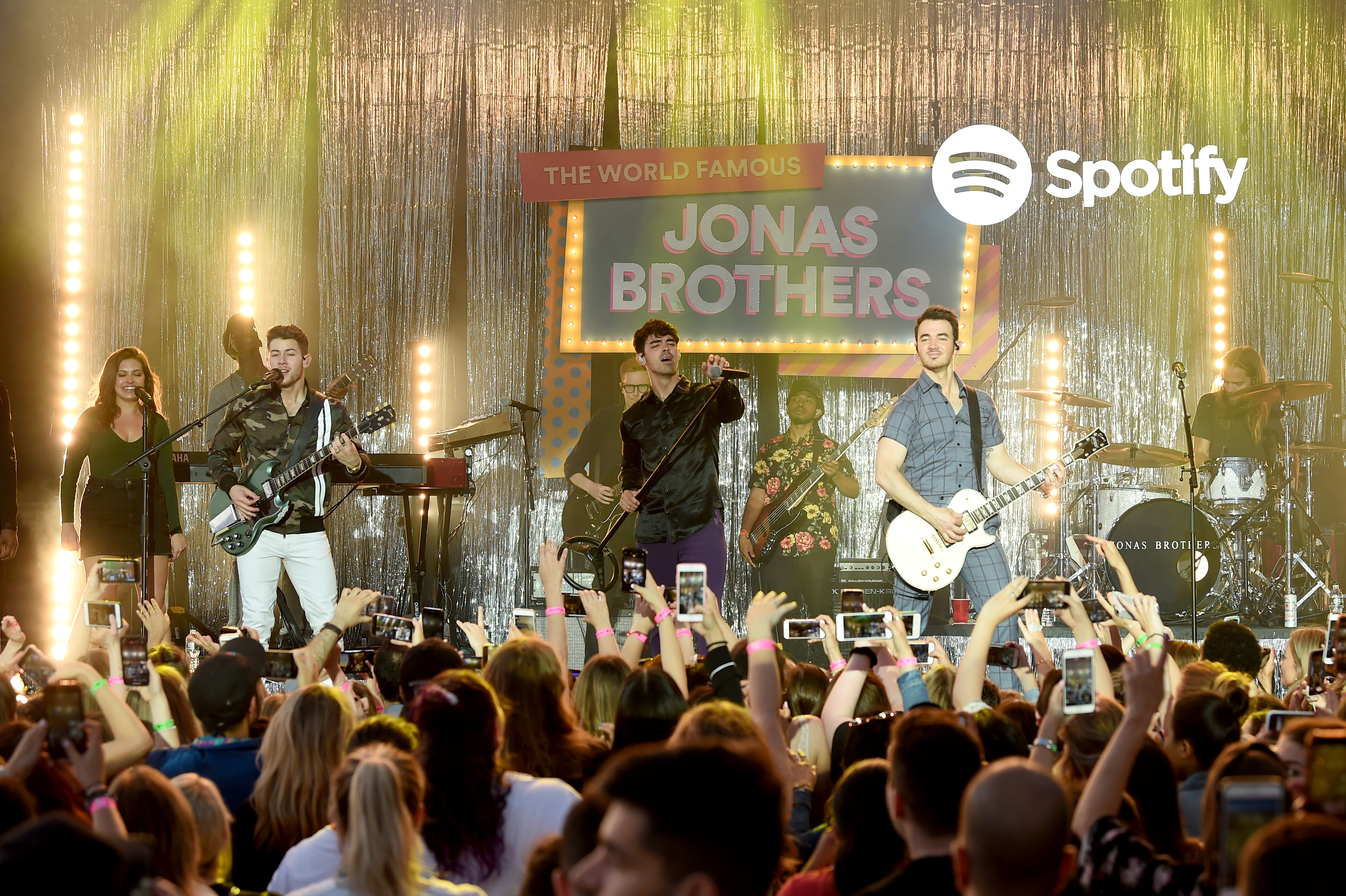 Lots of artists in pop borrow ideas from their inspirations and peers, but transforming them into something cohesive and original is a tough task. The Jonas Brothers accomplished that on Lines, using their fundamental familial connection and expanding curiosity to make an album that's ambitious and fun. 
"This album is taking steps," Nick Jonas said in a 2009 teleconference. "We're trying to learn as much as we can, continuing to grow." While they've had their own trying times in the years since then, their return to pop has been so successful because they've sustained their hunger to keep growing. 
Take a listen to the album that set up the  Jonas Brothers' graduation from teen sensations to grown pop stars.