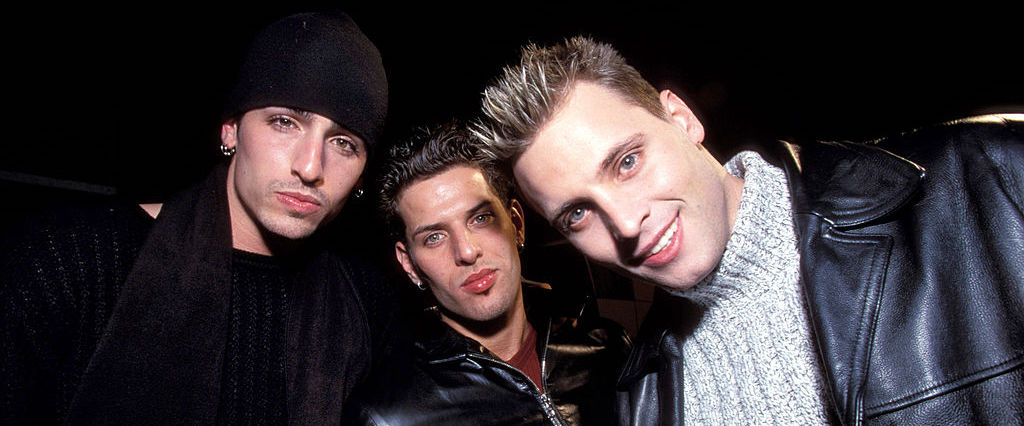 "SUMMER GIRLS" FOREVER
"I Like Girls That Wear Abercrombie & Fitch"—Remembering LFO's Hit Song 20 Years On
On June 29, 1999, the words "I Like Girls That Wear Abercrombie & Fitch" were forever ingrained into music listeners' minds, courtesy of a rap-pop trio named LFO. Comprised of Rich Cronin, Devin Lima, and Brad Fischetti, the group struck gold with their breezy hit "Summer Girls," thanks to its quirky, lyrical amalgamation of pop culture references and recounting of bittersweet romance. 
The song spent 17 weeks on the Billboard charts during the summer of 1999, peaking at number three in August, just as the band's favorite season was coming to a close. Since then, the track has been streamed over 20 million times on Spotify, living on in the hearts and minds of millennials who have found it impossible to forget the words to a chorus that name-drops both Abercrombie & Fitch and New Kids on the Block.
To hear lead singer Rich Cronin tell it though, the track wasn't supposed to be a hit. In fact, it wasn't even meant to be heard. In 2005, Cronin told the Boston Globe: "'Summer Girls' was all about a summer on the Cape. Inside jokes. I never thought that anyone besides my close friends would ever hear it.'' That's because the song was recorded as a demo for the group's label. When it was leaked to a radio station and ended up on the airways, Cronin was just as surprised as everybody else. "I would have definitely taken out the line about Chinese food if I had known that would happen," Cronin said to the Globe. Instead, the line stayed in the song and the success of "Summer Girls" caused the group's eponymous album, LFO, to go multi-platinum and sell 2.5 million copies worldwide.
Two decades later, "Summer Girls" still reigns iconic. Alongside the great Billy Shakespeare, the band also managed to pack in shout-outs to Macaulay Culkin, Michael J. Fox, the '90s R&B group New Edition, "great" basketball star Larry Byrd, and Boston's favorite patriot Paul Revere. Even the pogo stick—a '90s kid's favorite toy—gets a mention, as does the beloved American dish macaroni and cheese. With its numerous oddball references, it's no wonder the song still holds a special place in the hearts of pop fans—so much so that Buzzfeed even made a quiz about it. 
Sadly Fischetti is the only living member of the band. When asked for comment about the track's legacy, a poignant Fischetti remarked, "'Summer Girls' is now a classic summer song… Its sound draws forth youthful summertime memories and elicits random smiles and perhaps a shake and a wiggle. 'Summer Girls' holds a special place in the hearts of many, and I call it an honor to be a part of that fact." 
Revisit one of the most memorable summer hits of the '90s, LFO's "Summer Girls."