ALL SHOOK UP
Spotify Listeners Can't Help Falling (and Staying) In Love with Elvis
It's Elvis Week, and we're all shook up. As fans gather in Memphis, Tennessee, from August 9 – 17 for an annual celebration of the King, we decided to look at just how tenderly listeners love his music on Spotify.  
And love Elvis Presley they do. With more than 16.5 million hours of streaming of Elvis music in 2019 alone, and more than 2.3 million playlists based on the iconic artist on Spotify, there's no denying the power of the musician's legacy. 
While he made his biggest mark in music—and on film—in the 50's and 60's, today Elvis' songs appeal across generations. On Spotify, 18-22 year-olds stream his music almost as much as listeners aged 45-59. The former group accounts for 20% of all Elvis streaming on Spotify in the last month, while the latter accounts for 17%. 
See what other stats we uncovered in our all-things-Elvis infographic: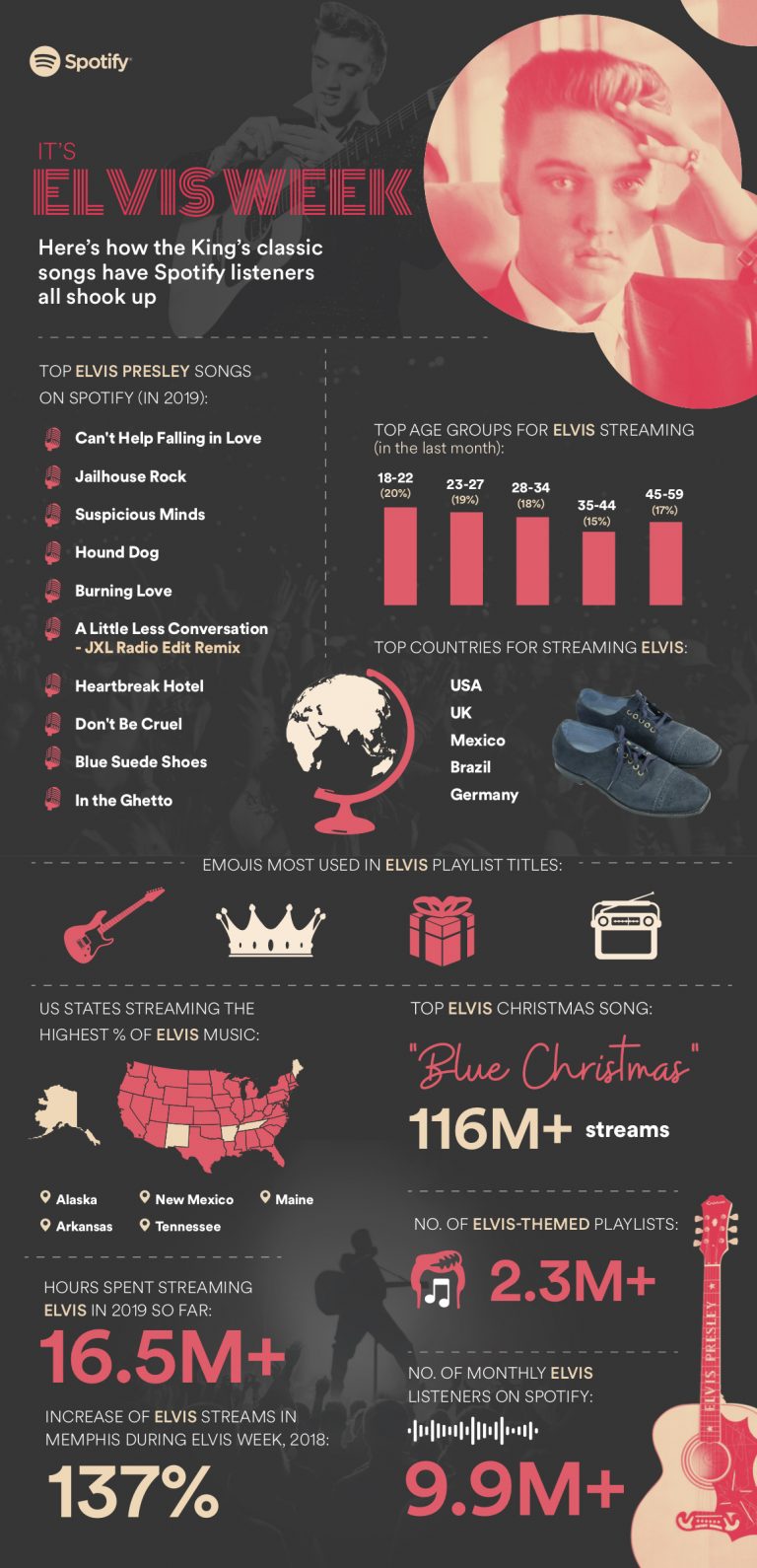 Experience one of music's most distinctive voices in Spotify's popular This Is Elvis Presley playlist.