TRICK OR TREAT
Scary is Nothing to Be Afraid of at Spotify's Artist-Inspired NYC Costume Pop Up
This Halloween, step beyond trick-or-treating—and out of your comfort zone. Dare to listen to some of the artists who have endeavored to push culture forward in the pursuit of their art, whether via provocative on-stage performances, music videos, or their uncompromising style. 
At Spotify's Stay Scary pop-up this past weekend, we celebrated artists who have done just that by inviting music fans to check out—and even take home—costumes inspired by artists like Billie Eilish, Freddie Mercury, Lil Nas X and Madonna at a thrilling immersive pop-up in New York's Soho neighborhood.
The costume accessories included an Eilish crown adorned with spiders, similar to the one featured in the singer's "you should see me in a crown" music video, and the Lil Nas X rhinestone-accented jacket patch seen in his "Old Town Road" music video.
Also available was Trippie Redd's iconic fang grillz and as well as a replica of the live python Britney Spears famously draped around her shoulders during her 2001 MTV VMA's performance of "I'm a Slave 4 U."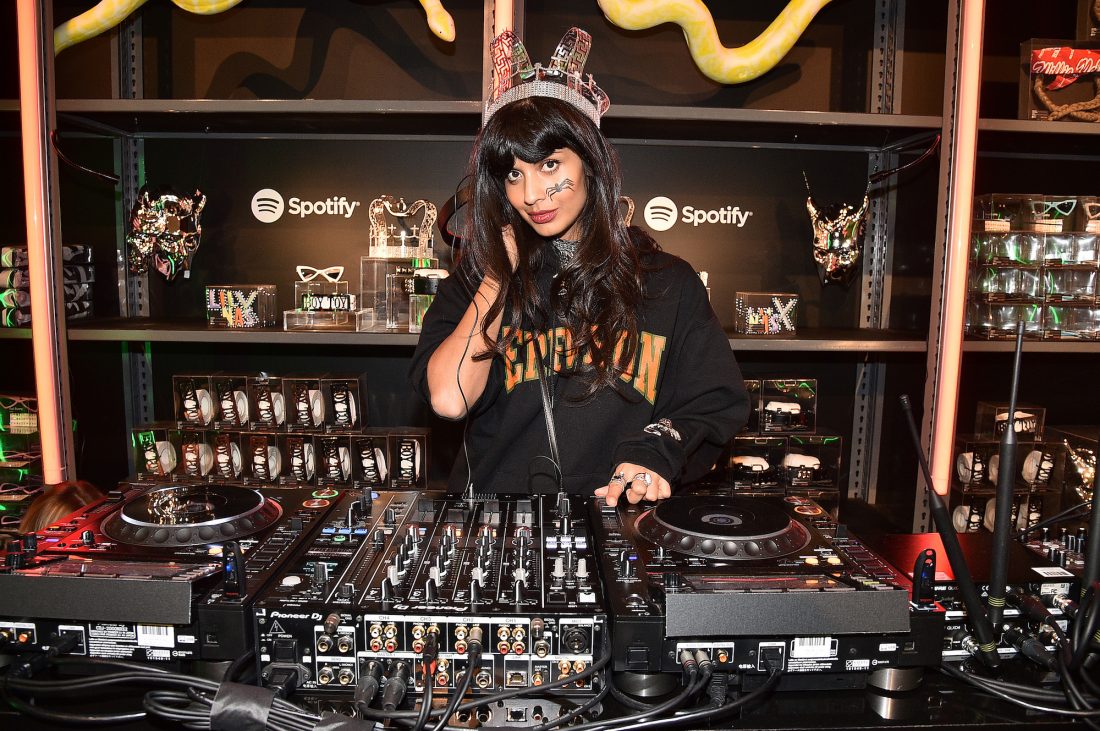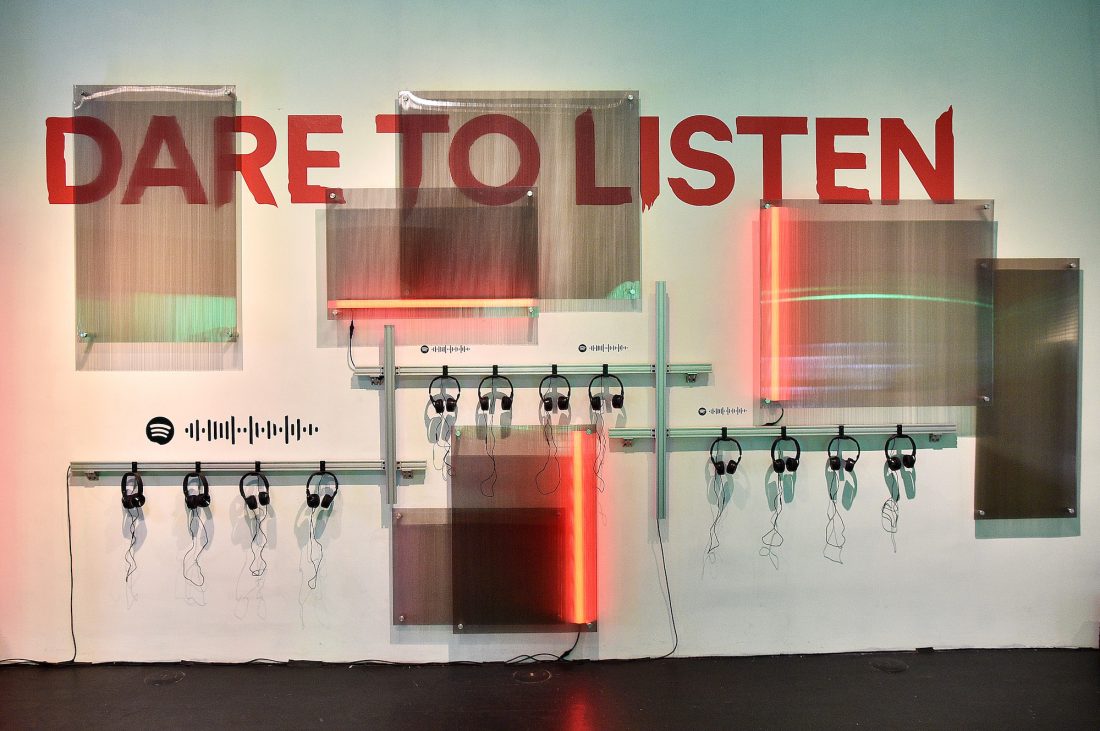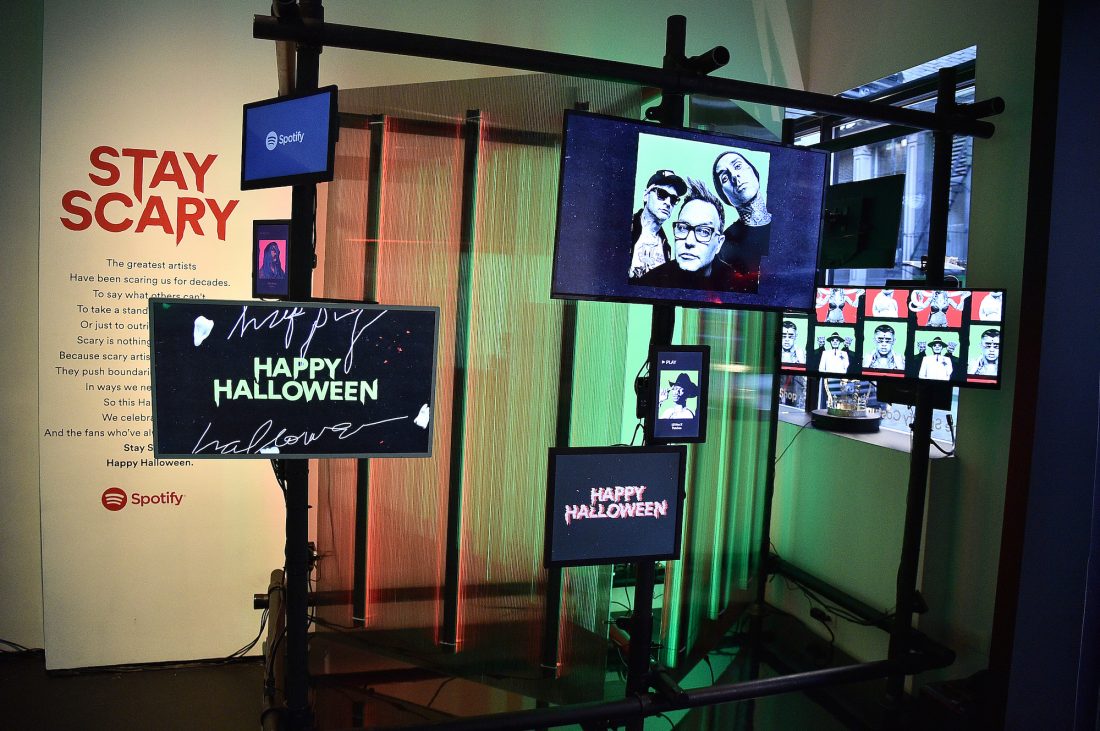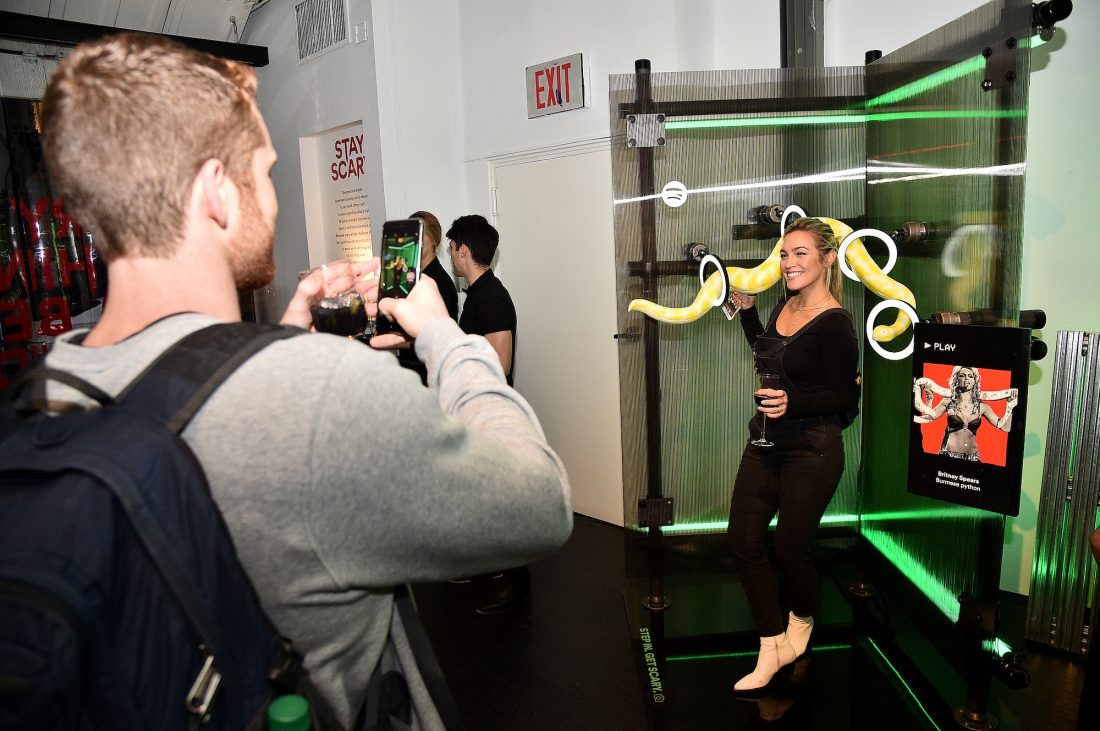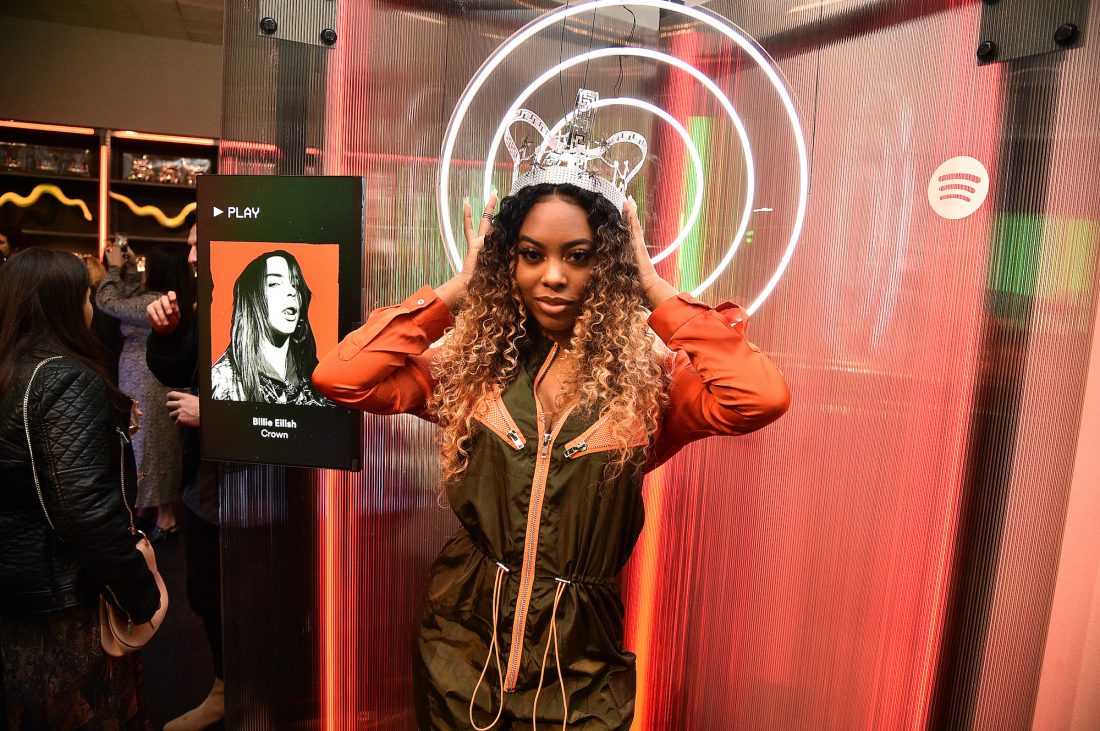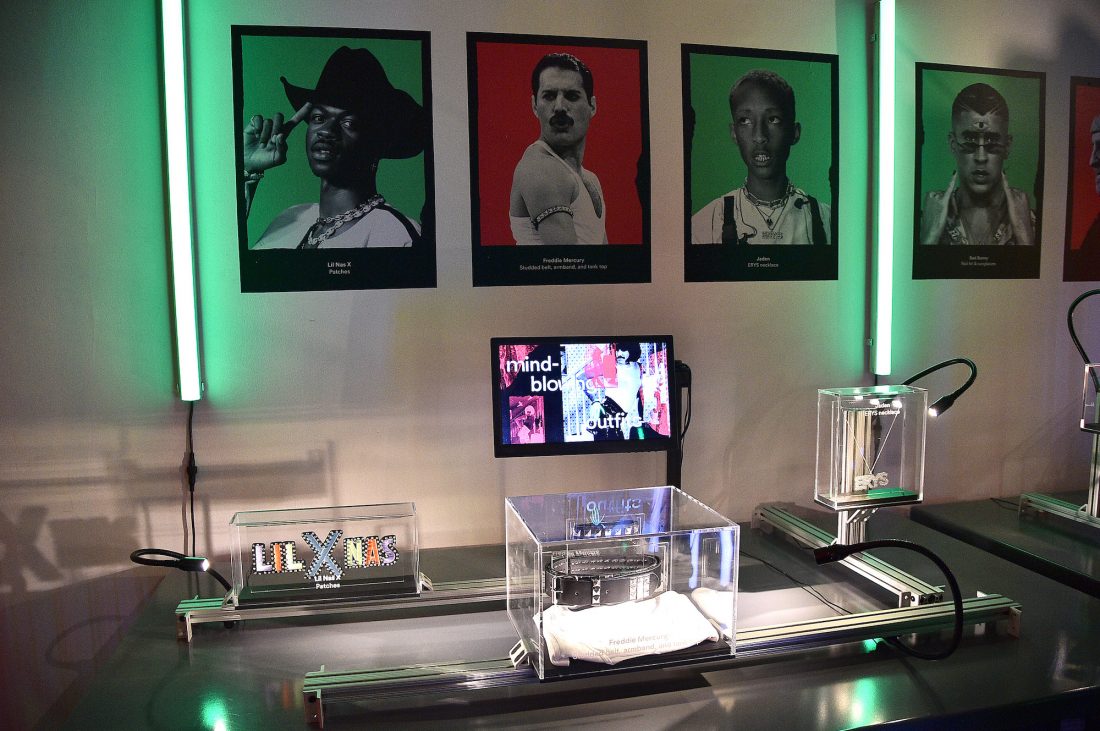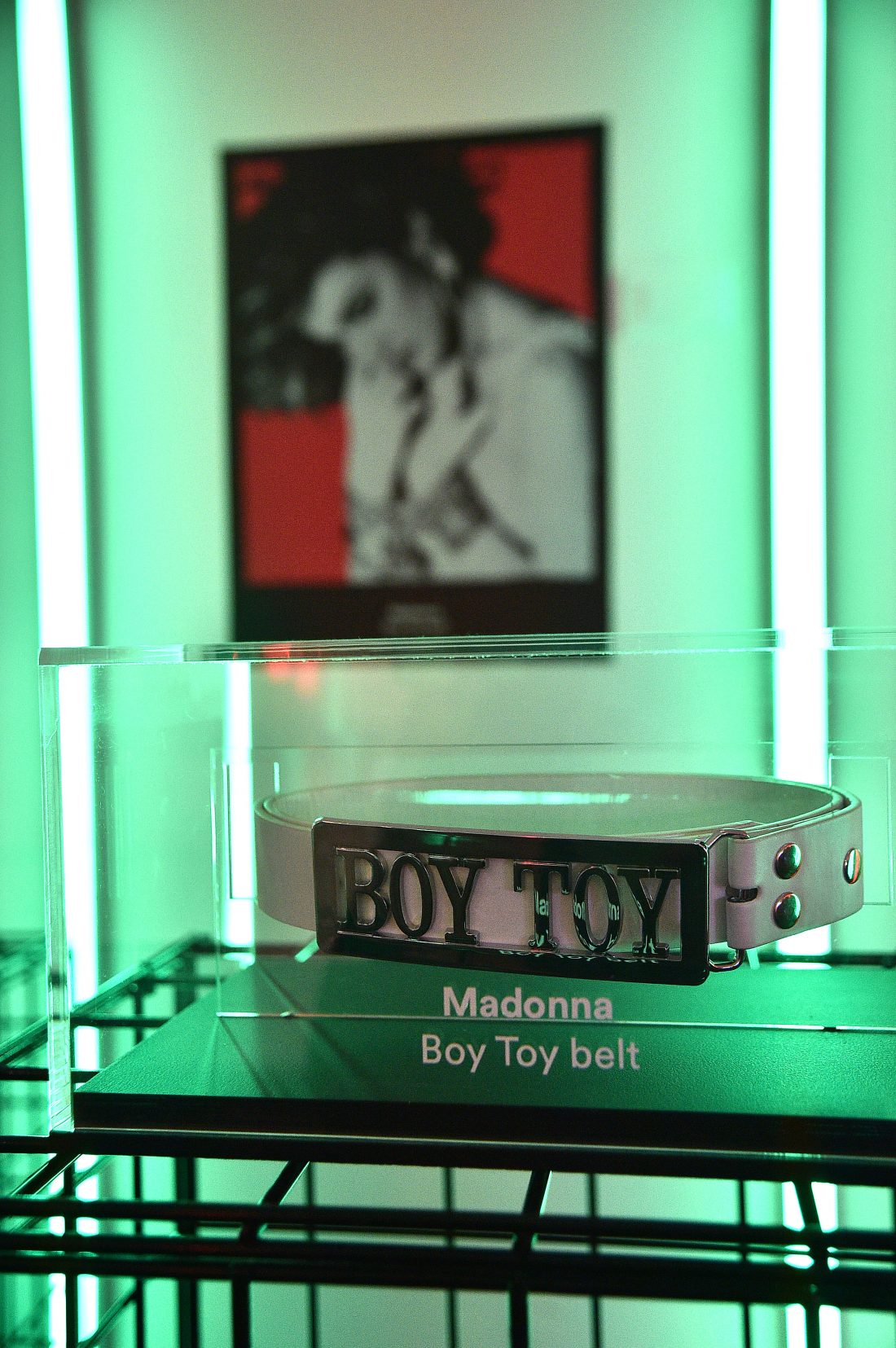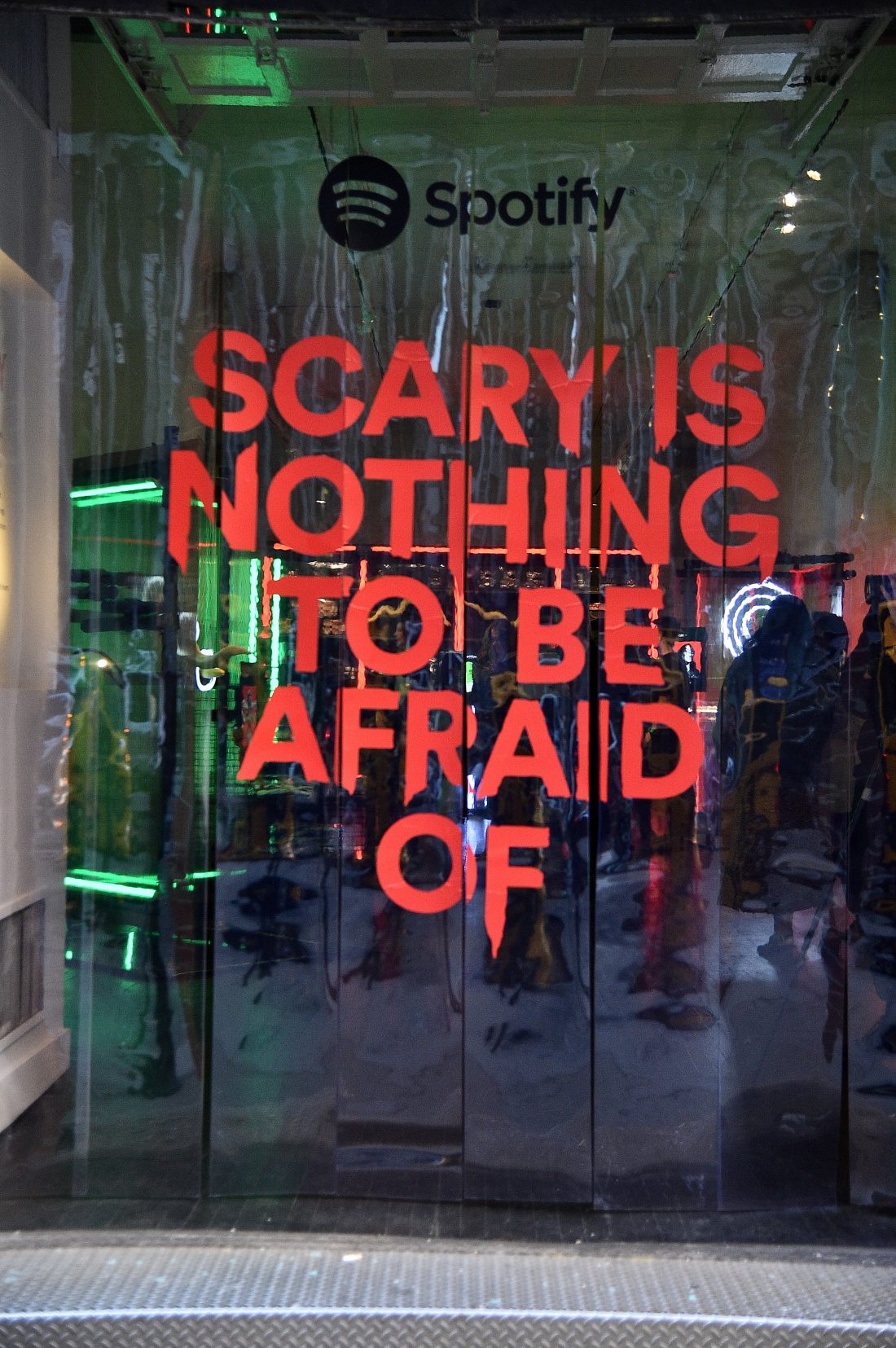 PC: Theo Warden, Getty Images
"Halloween is about celebrating the best in pop culture," says Alex Bodman, Spotify VP, Global Executive Creative Director. "We wanted to highlight some of the iconic artists who have thrilled, challenged and even shocked us, by inviting consumers to a pop-up they can truly immerse themselves in. It's a celebration of iconic moments in music history and connects fans and artists in a way that only Spotify can."
Visitors also interacted with a "dare to listen" playlist station, watched Spotify-produced short films highlighting musicians who have pushed the envelope for the sake of their art, and took some pretty awesome photos with the costumes. Actress Jameela Jamil served as guest DJ while wearing a replica of the Billie Eilish spider-covered crown. And as for the way she typically likes to dress on Halloween, Jameela has a penchant for animal-themed costumes (she once enlisted her friends to join her in a group costume as a herd of cows).
"I feel free," she explained to For the Record. "You don't have to be sexy, you don't have to be cool. There's something very liberating about it. I think that chimes with who I am inside. Sometimes I dress like I'm cool and civilized and that's just not who I am. I think Halloween is one of my freest nights."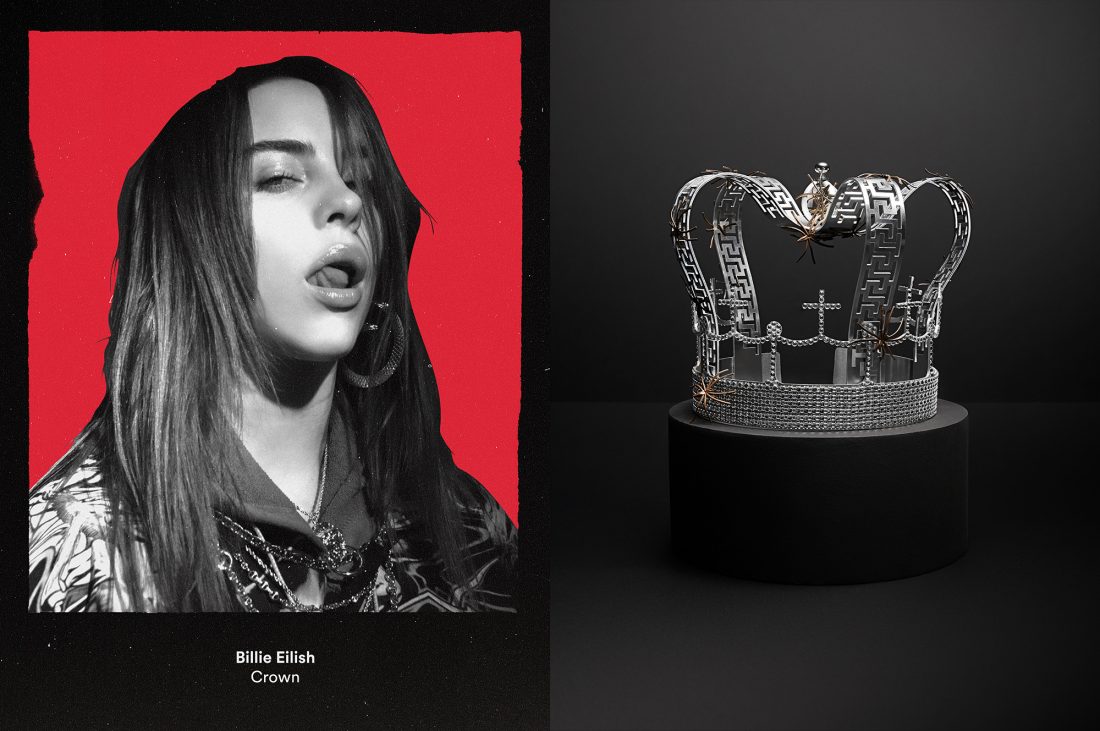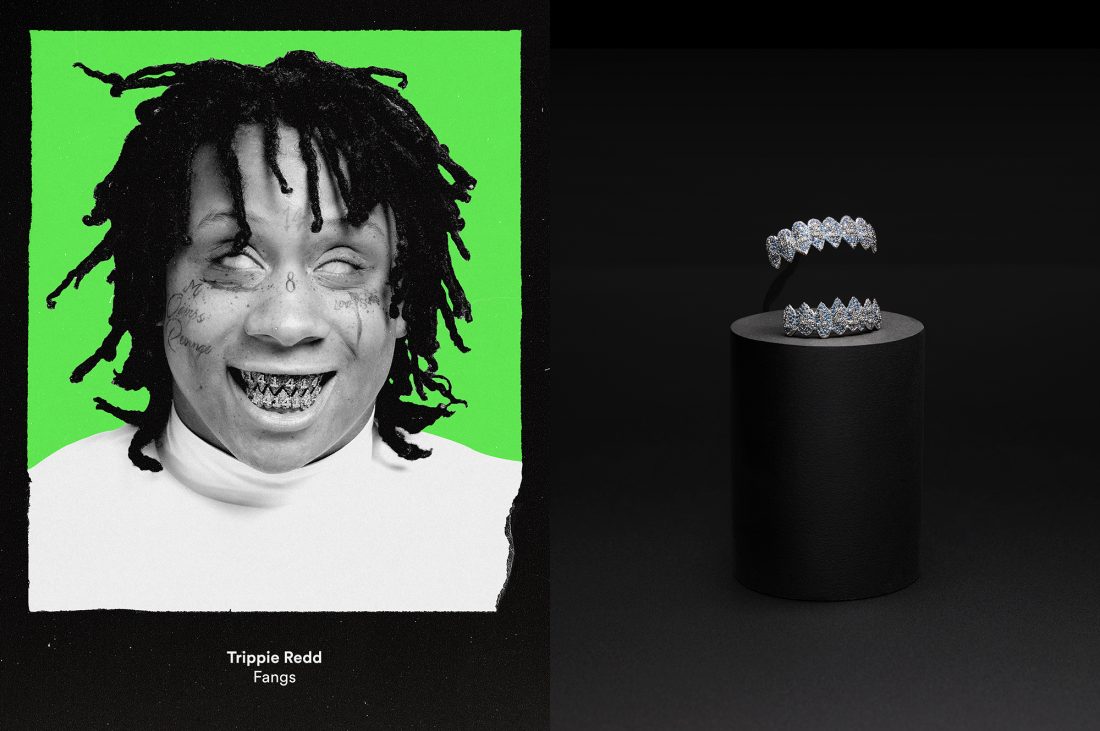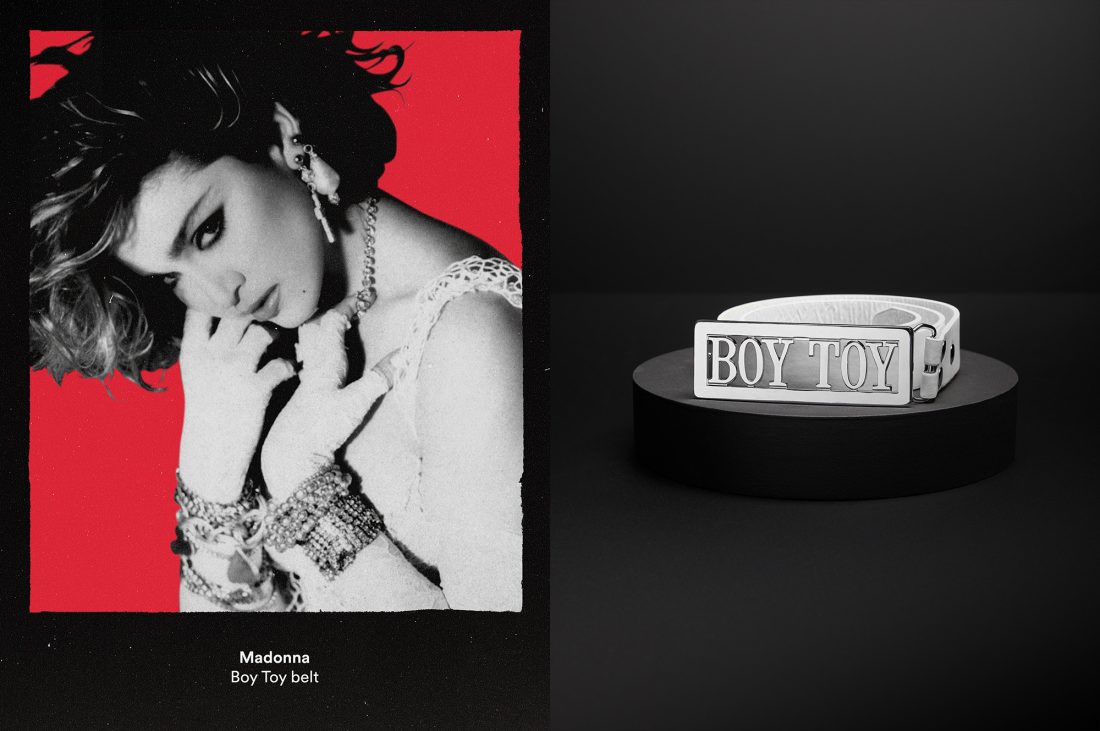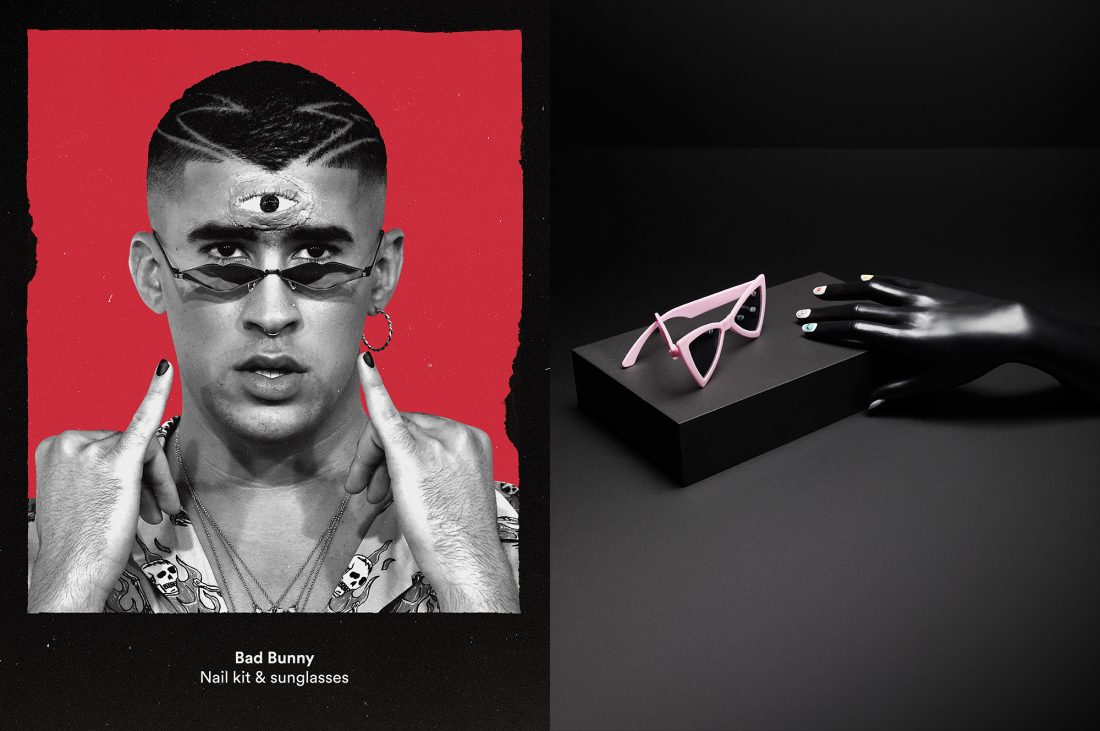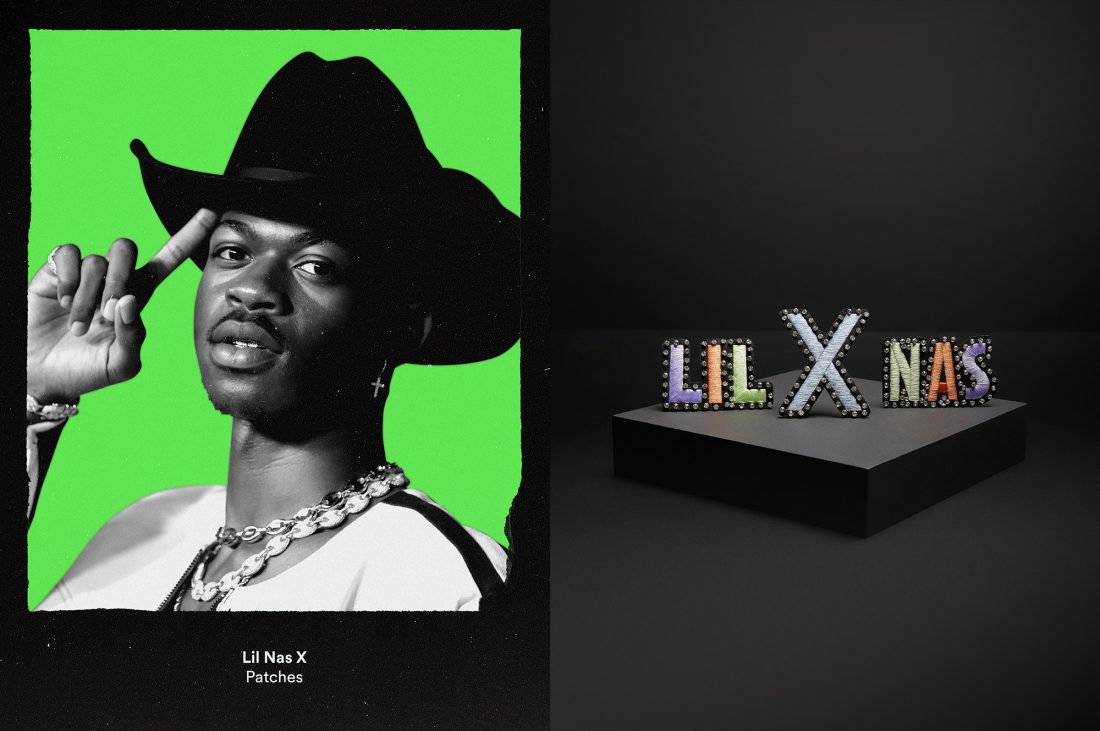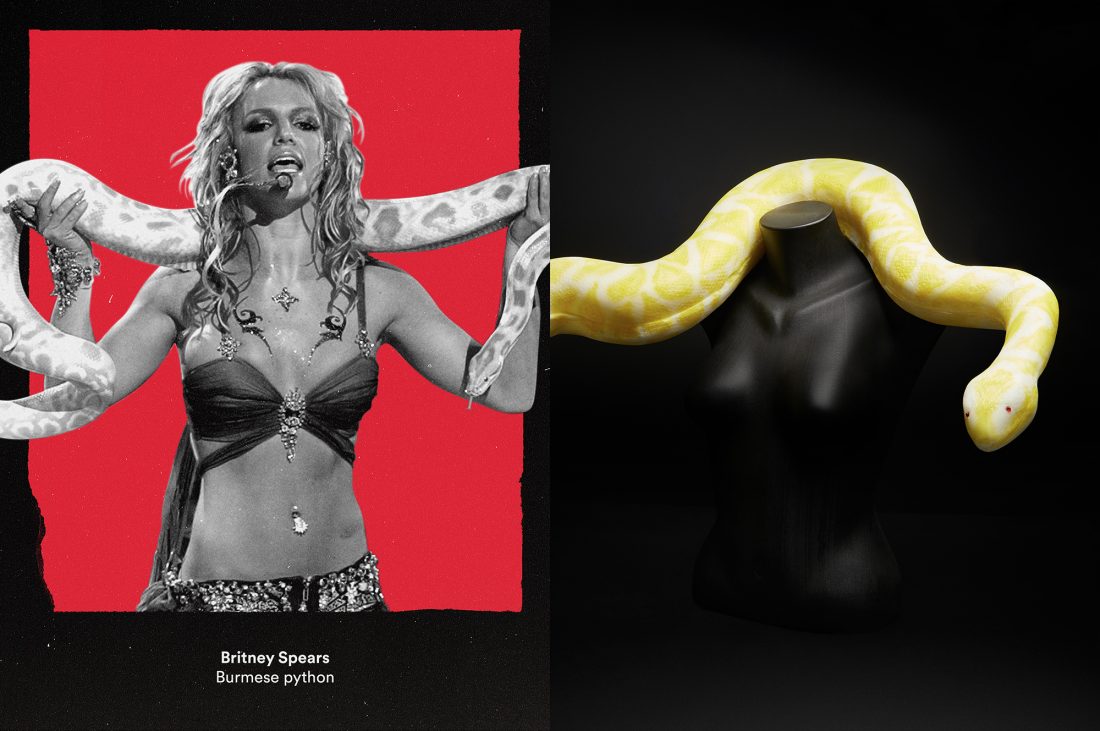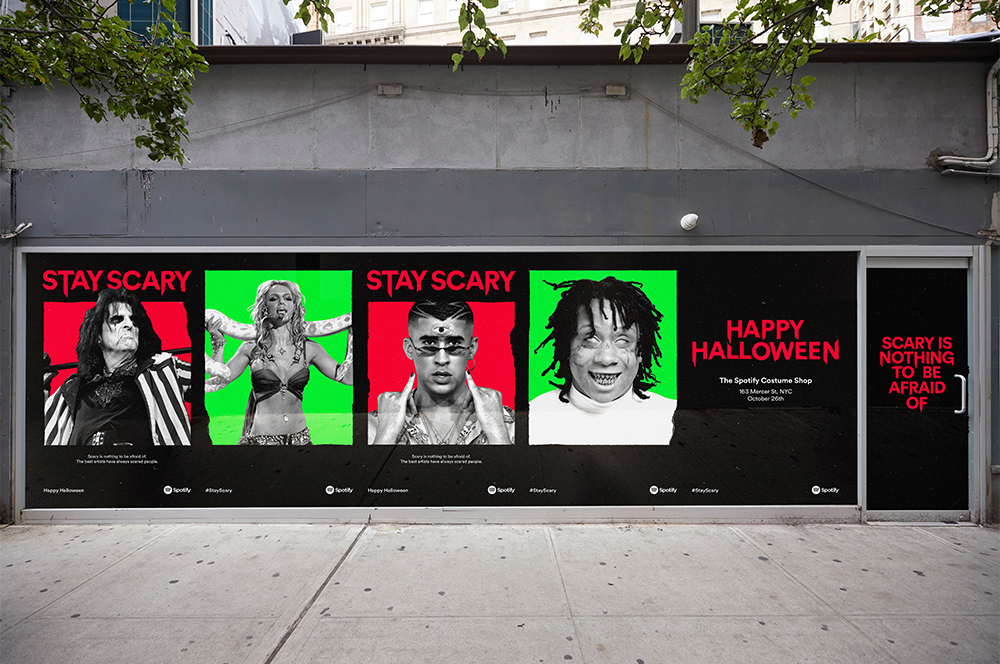 Spotify worked closely with artists across music genres to curate a collection of accessories and outfits that connect to cultural moments in music history, which some visitors even got to take home. Other costumes and accessories included:
Madonna's

"BOY TOY" belt from her "Like A Virgin" performance at the 1984 MTV VMA's

A

Willie Nelson

-inspired bandana with braids

A horned ghoul mask, as worn by metal band

Ghost
Bad Bunny

sunglasses and nail decals

Freddie Mercury

Live Aid outfit accessories 

Alice Cooper

striped suit and cane

Blink-182

pixelated nude suit, as a nod to the band's 1999 video for "What's My Age Again?" 
Stream our Stay Scary playlist featuring music from and videos of daring, thrilling and entertaining artists—from Janet Jackson to Freddie Mercury to Johnny Cash—who inspired our pop up by pushing norms and challenging the status quo.