PODCAST AHOY
How the Story Pirates Team Uses Kids' Imaginations to Create Audio Magic
What happens when you take story ideas straight from a child's imagination and put them in the hands of some equally creative, fun-loving, musically inclined adults? You get Story Pirates—a children's media company turned podcast with stories by kids, for kids.
According to creative director Lee Overtree and CEO Benjamin Salka (a.k.a. Jamie), Story Pirates started off performing children-inspired musicals in schools and theaters as a live touring group in 2004 and eventually evolved into a radio show, bringing heartwarming and engaging stories to even more listeners. More recently, the company transitioned into a podcast that has spawned several music albums.
So how does it work? Youngsters from all over the world submit their ideas to the Story Pirates website, then the creative team (comprised of world-class actors, comedians, improvisors, and musicians) selects and adapts them into podcast episodes filled with sketch comedy and musical theater. Episodes even have special celebrity guests each week.
Kids (and parents!) love the original songs sprinkled throughout the show. So, to give fans more of what they love, Story Pirates released two albums—Backstroke Raptor and Nothing Is Impossible—which take the best songs and remix them into standalone versions that are easy to find and play in album format on Spotify.
We sat down with Lee and Jamie to talk about what makes the Story Pirates podcast and albums such a beloved phenomenon.
What do you think it is about podcasts that makes them a great storytelling medium for kids?
Lee: Well, audio amplifies imagination, right? It allows the listener to engage in a way that a visual medium doesn't. You have to be involved, and for kids who are eager to live in a participatory world, a medium like podcasting is very natural for them.
What's the most surprising thing you've learned since embarking on this podcast and album journey?
Jamie: The thing that surprised me most is just how authentically people are responding to what we're putting out there. Story Pirates has been a slow, steady build—the live show started in 2004. But the last couple of years have been astronomical in terms of the growth. We hear from people who drove eight hours to see us in person or even flew in from Australia. I think it's because families are responding to what's different about what we're doing. I think it feels more playful, more connected, and more joyful than what they expected.
How do you differentiate between the albums and podcast?
Jamie: One of the things people love so much about our podcast is the music. But the podcast runs anywhere between 22 minutes and a half hour, and the songs are wrapped up in the whole show. So if you get obsessed [with a song], you have to rewind and fast-forward to find your favorite part, whereas with the album, you just get right to it.
Lee: The albums that we put out through Gimlet are the best songs from the podcast remixed and remastered. So most of the songs on the album are ones you've heard in a different form on the podcast. For example, Lin-Manuel Miranda wasn't on the podcast version of "The Wizard Who Could Just Go Poof," but he was on the album version.
Speaking of Lin-Manuel, who are some of the other guests that you've had on the show, and who are your favorites that you've worked with so far?
Lee: We've been really lucky, and it's sort of gone from us reaching out to our contacts in the comedy community to people reaching out to ask to be on the show because their kids listen. We've had lots of great people, like John Oliver, Claire Danes, Dax Shephard, and David Schwimmer. And we have some more really exciting guests coming soon.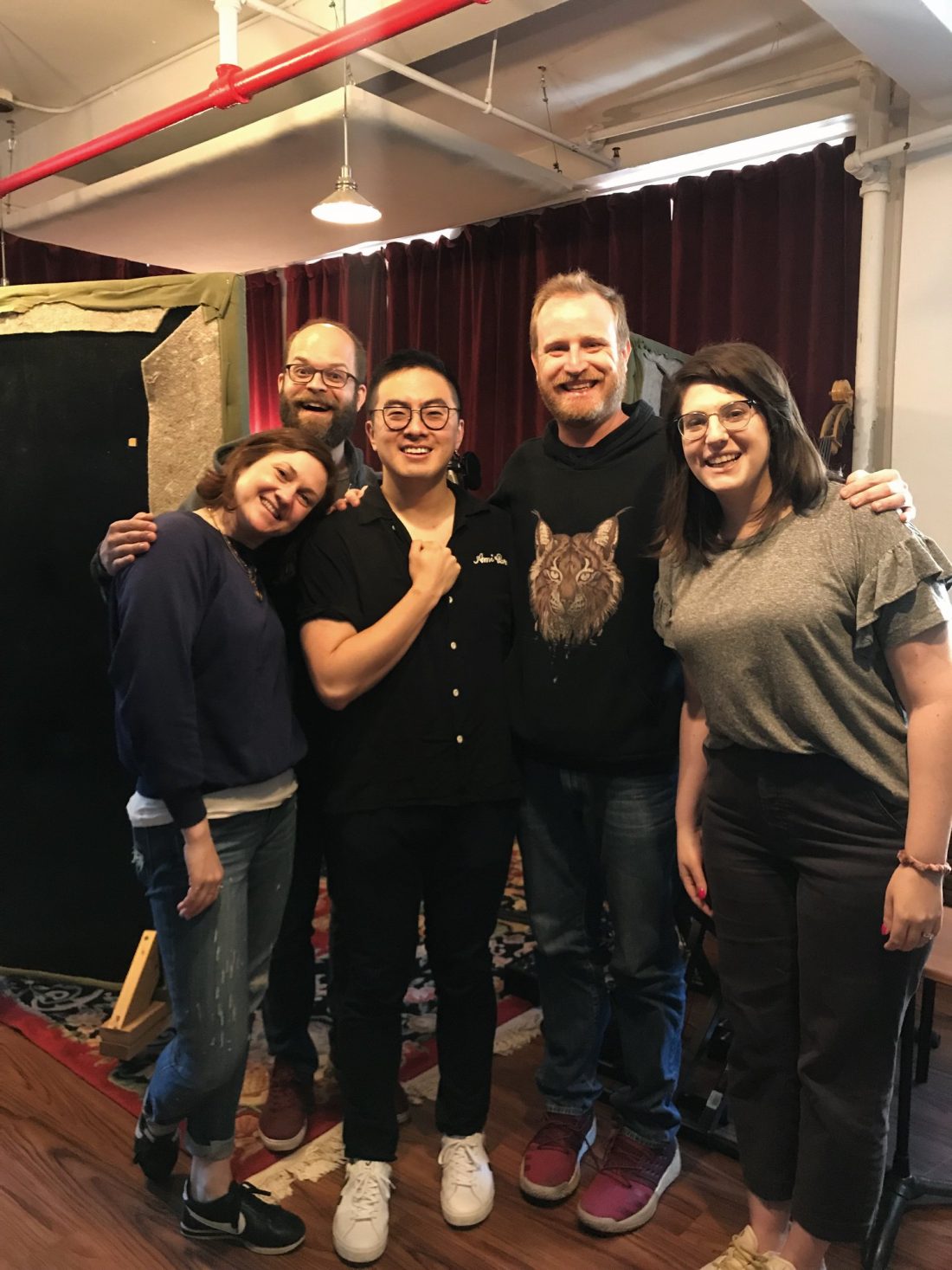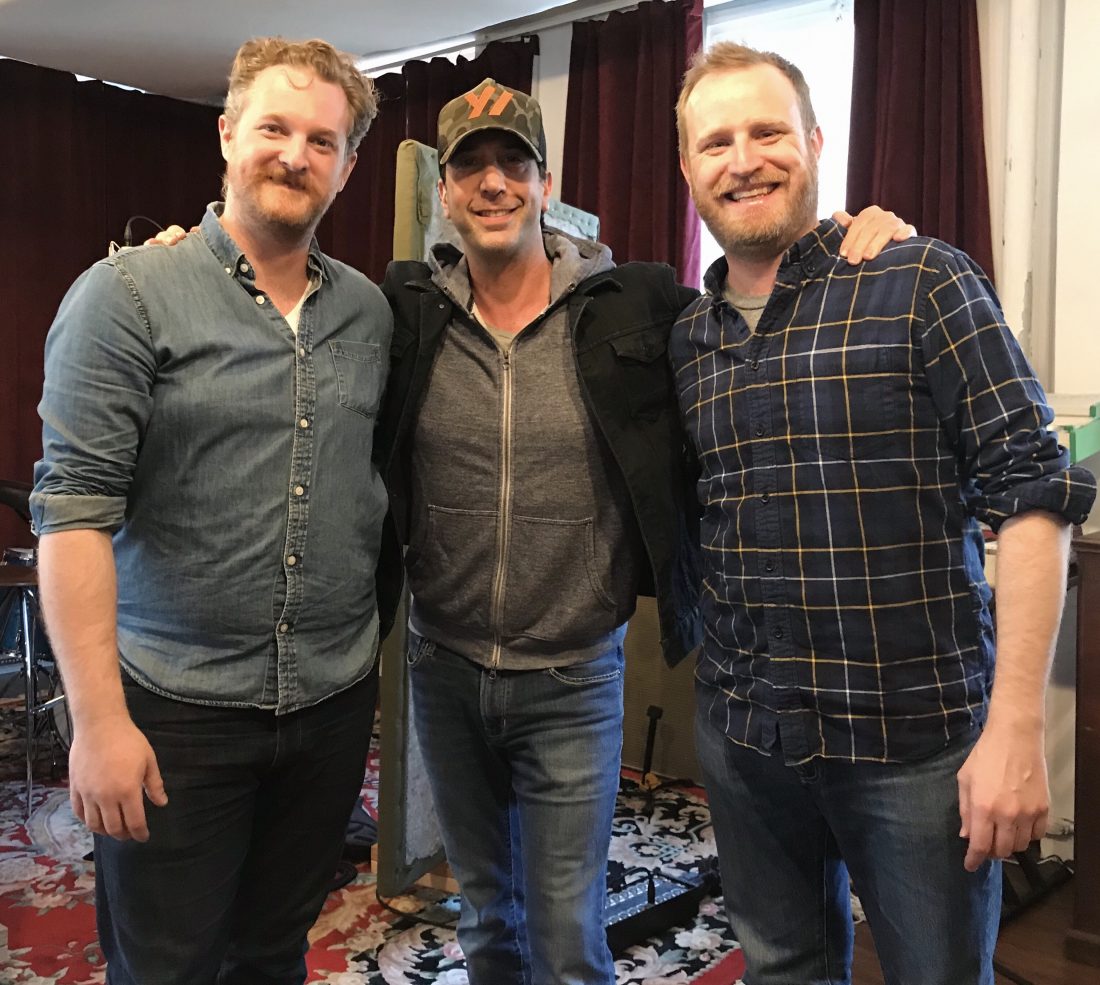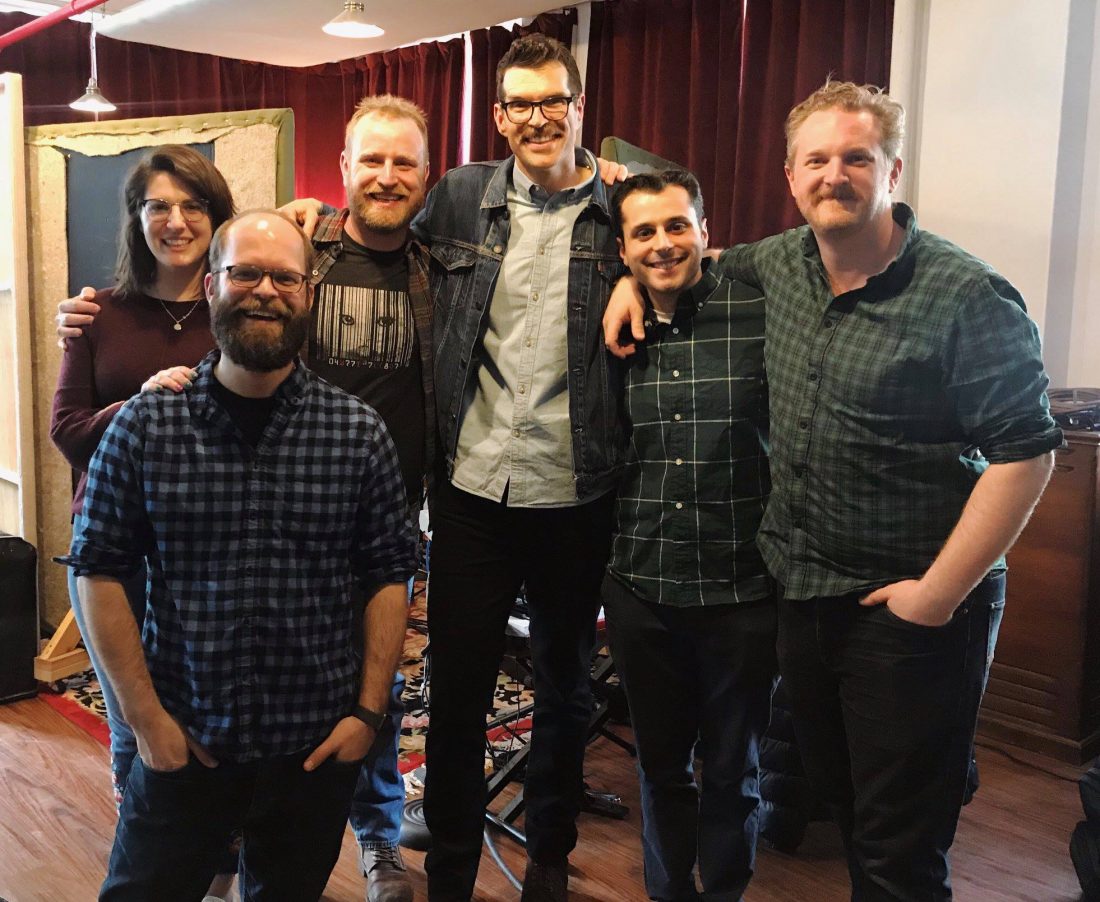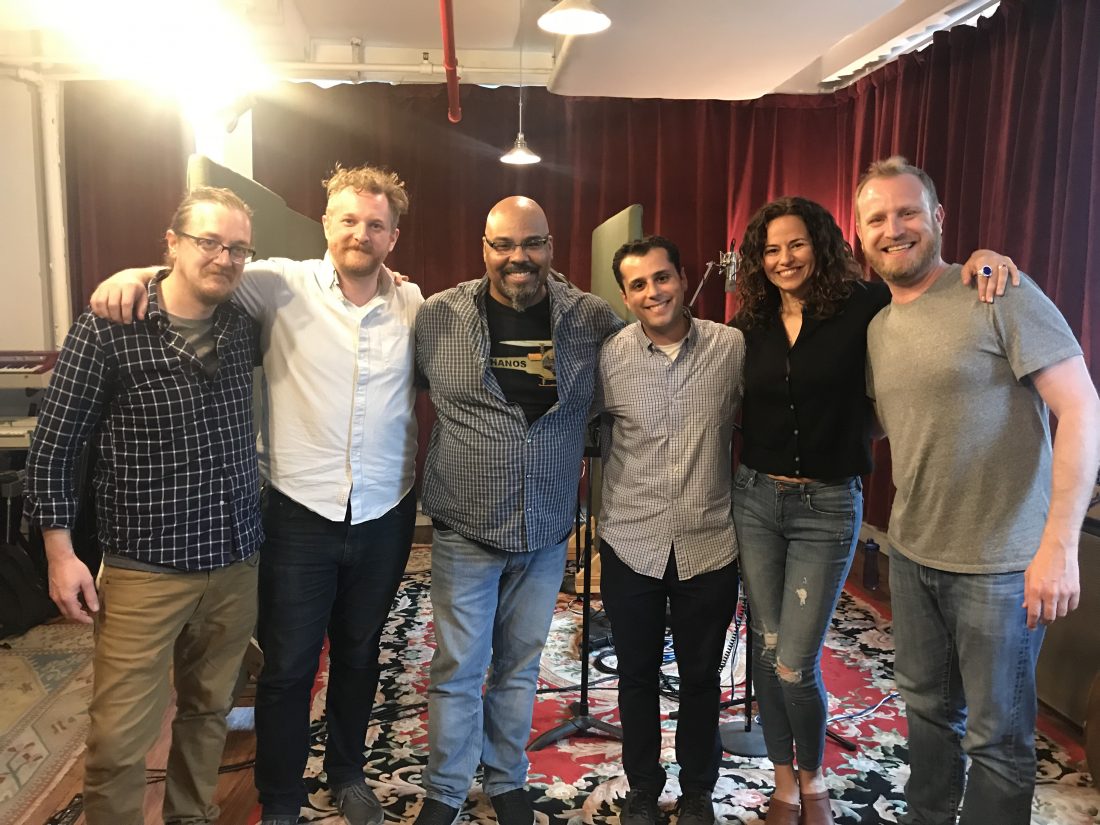 Is there anyone whom you would love to have on your show?
Jamie: That's a great question. High up on my wish list right now are Mindy Kaling and Amy Poehler.
Lee: And for me, since we do a lot of hip-hop on the podcast, I'd love to have rappers I'm a fan of, like Talib Kweli or Q-Tip.
What podcasts for grown-ups are you enjoying these days?
Lee: I just finished the final season of Start Up from Gimlet—I really enjoyed that. I am loving, and Jamie I know loves this podcast as well, Pivot with Kara Swisher and Scott Galloway. I also listen to a lot of NBA podcasts, like The Ringer NBA Show. I also listen to Land of the Giants and In the Dark.
Jamie: I love Invisibilia from NPR and this podcast called On Being With Krista Tippett that asks a lot of big questions about life and the way that people are connected to each other.
The Story Pirates have also published two middle-grade chapter books inspired by young authors' ideas: Stuck in the Stone Age and Digging Up Danger. Take a listen to some of their stories in the newest season of Story Pirates below.