WRAPPED: FICTION EDITION
What Elsa from 'Frozen 2,' Eleven from 'Stranger Things,' and Lyra from 'His Dark Materials' Streamed on Spotify This Year
Just last week, Spotify released our annual Wrapped campaign, giving hundreds of millions of users around the globe the ability to relive their year in listening. Fans, artists, and podcasters alike flooded social media with their stats, reactions, and reflections about what they (and their listeners) streamed in 2019. It dominated headlines and social feeds, creating a lot of buzz—and a lot of feelings.
So we thought: What if our favorite fictional characters had feelings [about their favorite music and podcasts] too?
Besides revealing everyone's top song and artist of the decade as well as the year, we're also sharing what we think some of everyone's favorite fictional characters would have on their Wrapped cards. Too real? Take a look below.
Disney's Frozen 2
We couldn't let this one go…. Disney's global hit film, Frozen 2, which was released November 22, brought back some beloved characters like royal sisters Anna and Elsa, lovable snowman Olaf, and rugged outdoorsman Kristoff. This crew's adventures take them far beyond Arendelle, so you can bet they'd be playing pick-me-up songs and podcasts to help them stay strong as they venture into the unknown.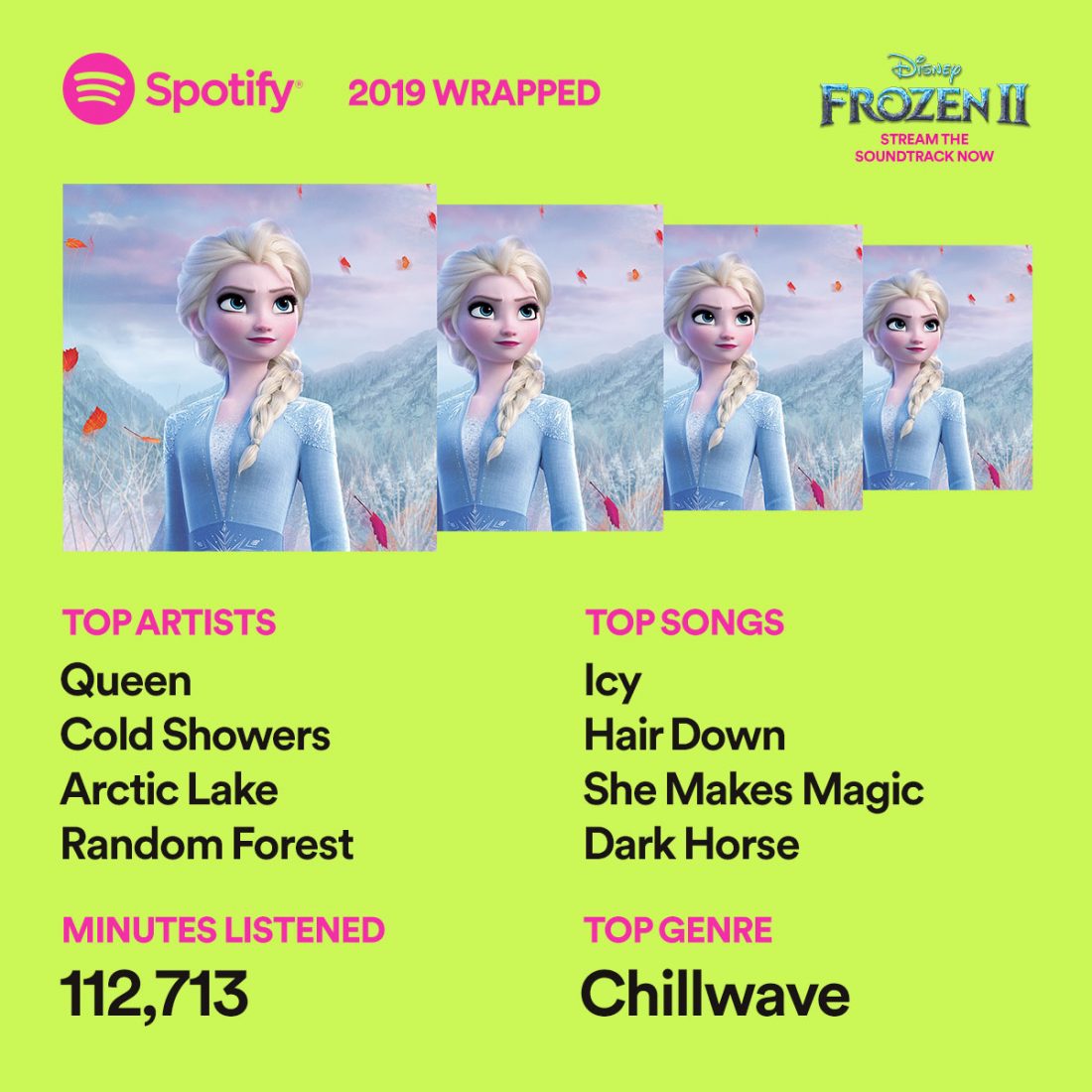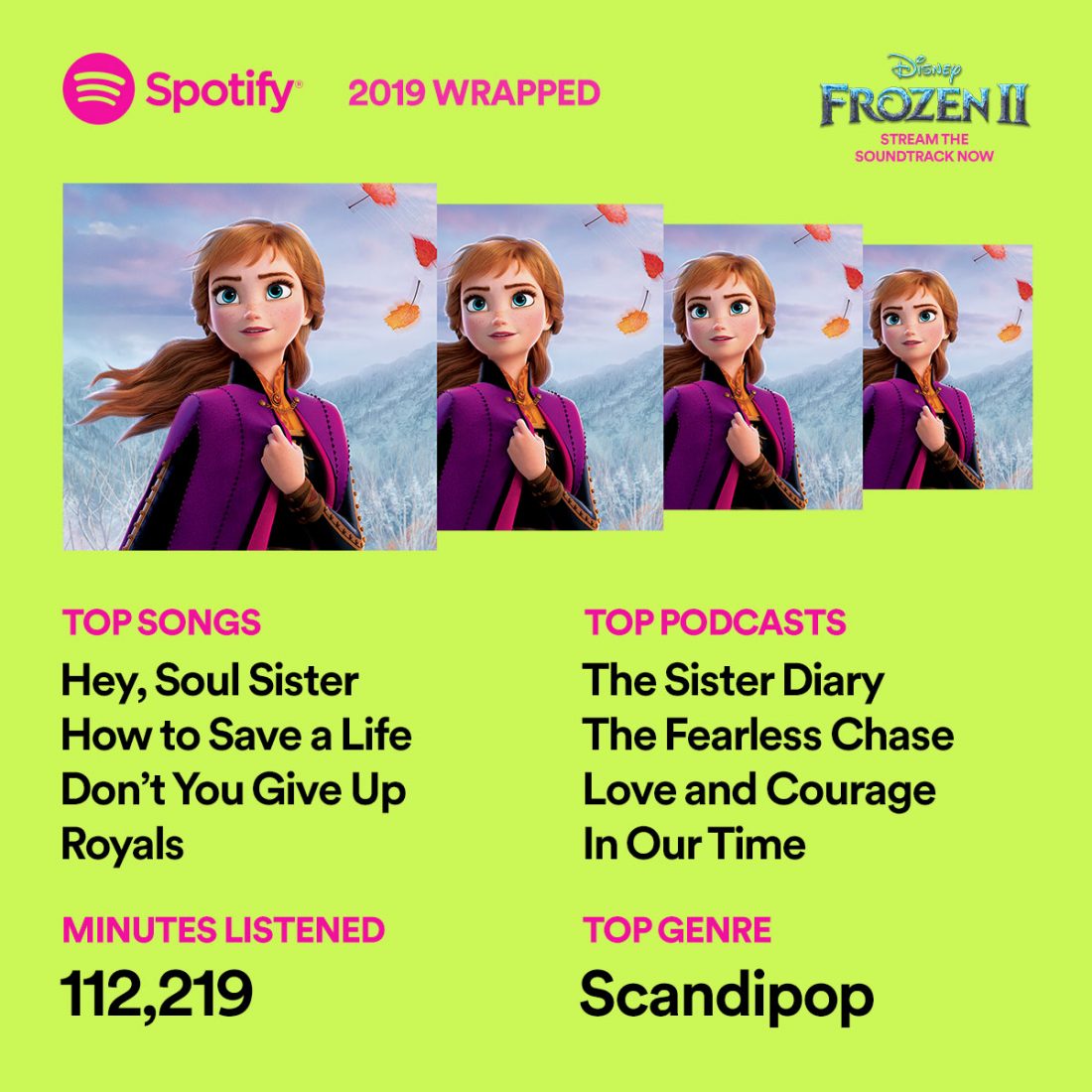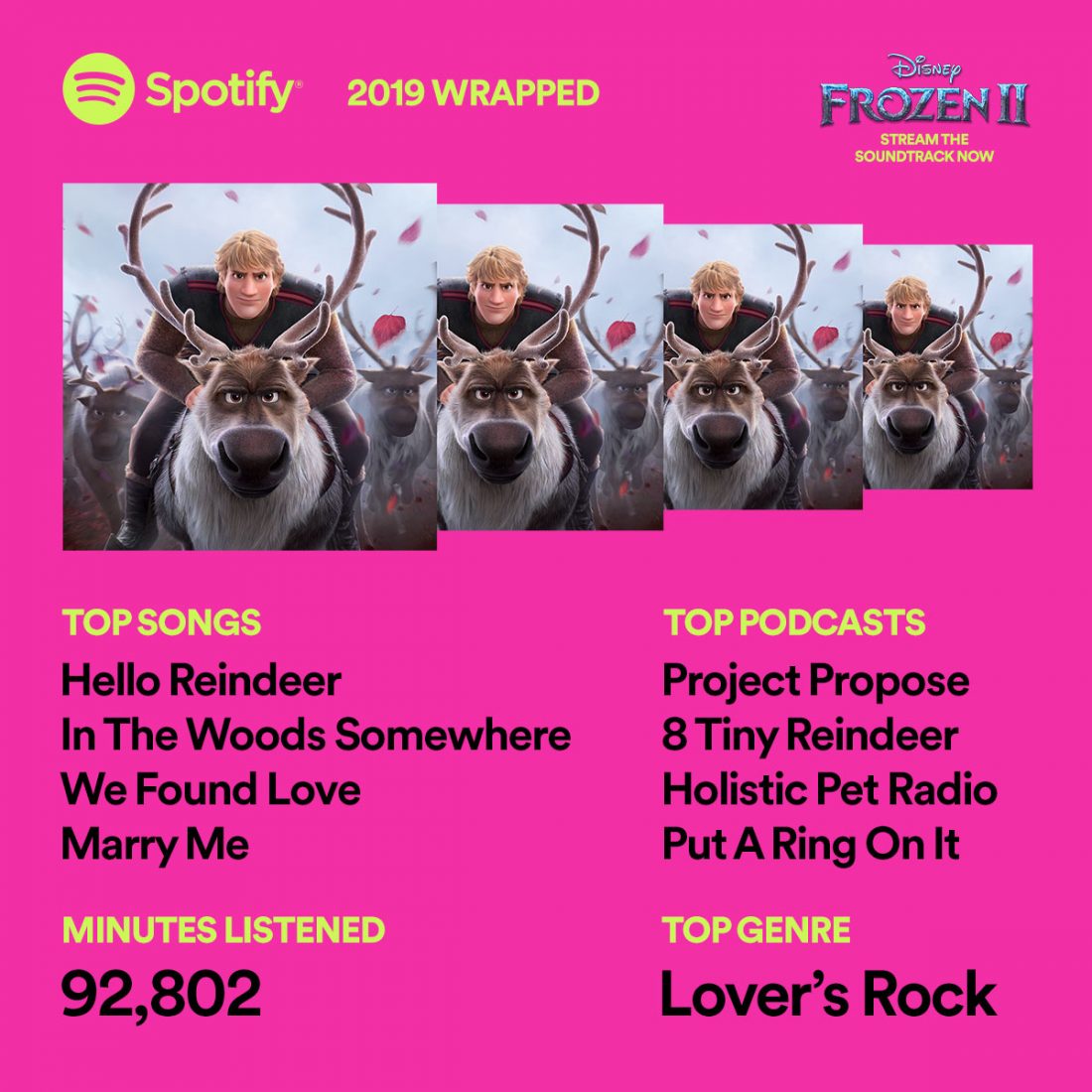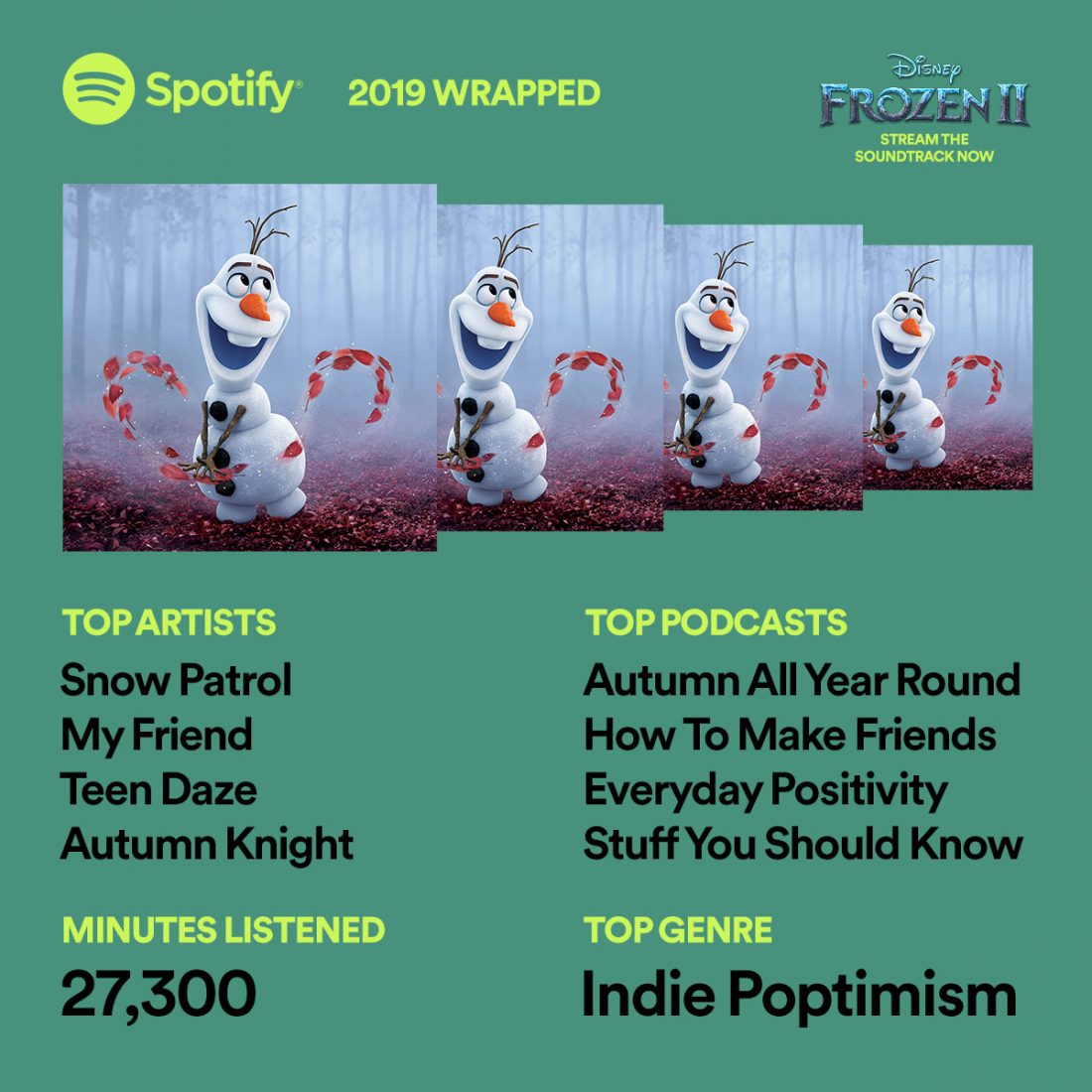 Head here to download and share the cards.
Netflix's Stranger Things
In Netflix's Stranger Things series, four D&D-playing friends Mike, Will, Dustin, and Lucas, team up with newcomers Eleven and Max to investigate and fight the dark forces of the Upside Down. The music of the '80s has a huge influence on the Hawkins kids, from classic bands like The Clash to sing-along moments like "Never Ending Story," so it's only natural that these hits would make it onto the gang's customized Wrapped cards.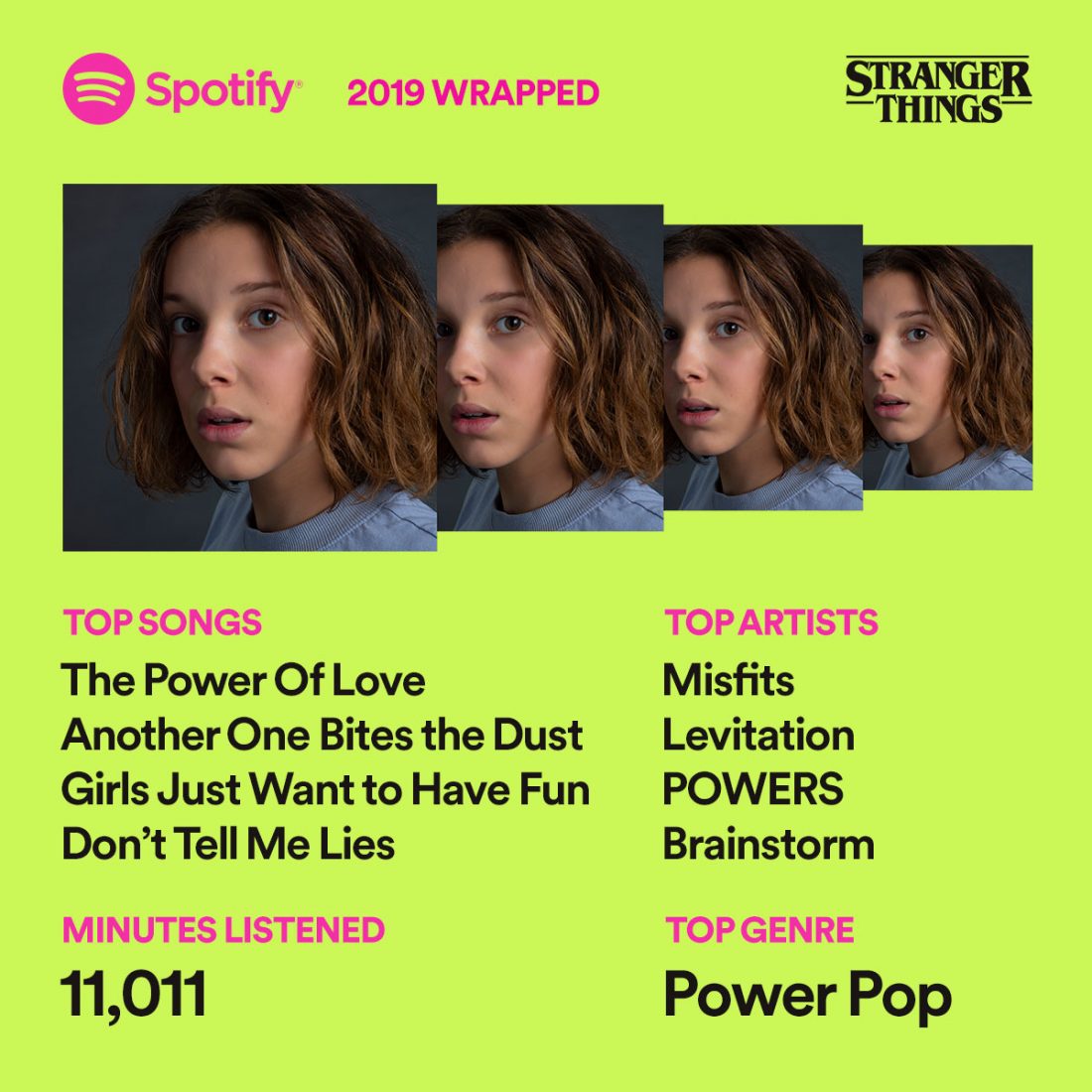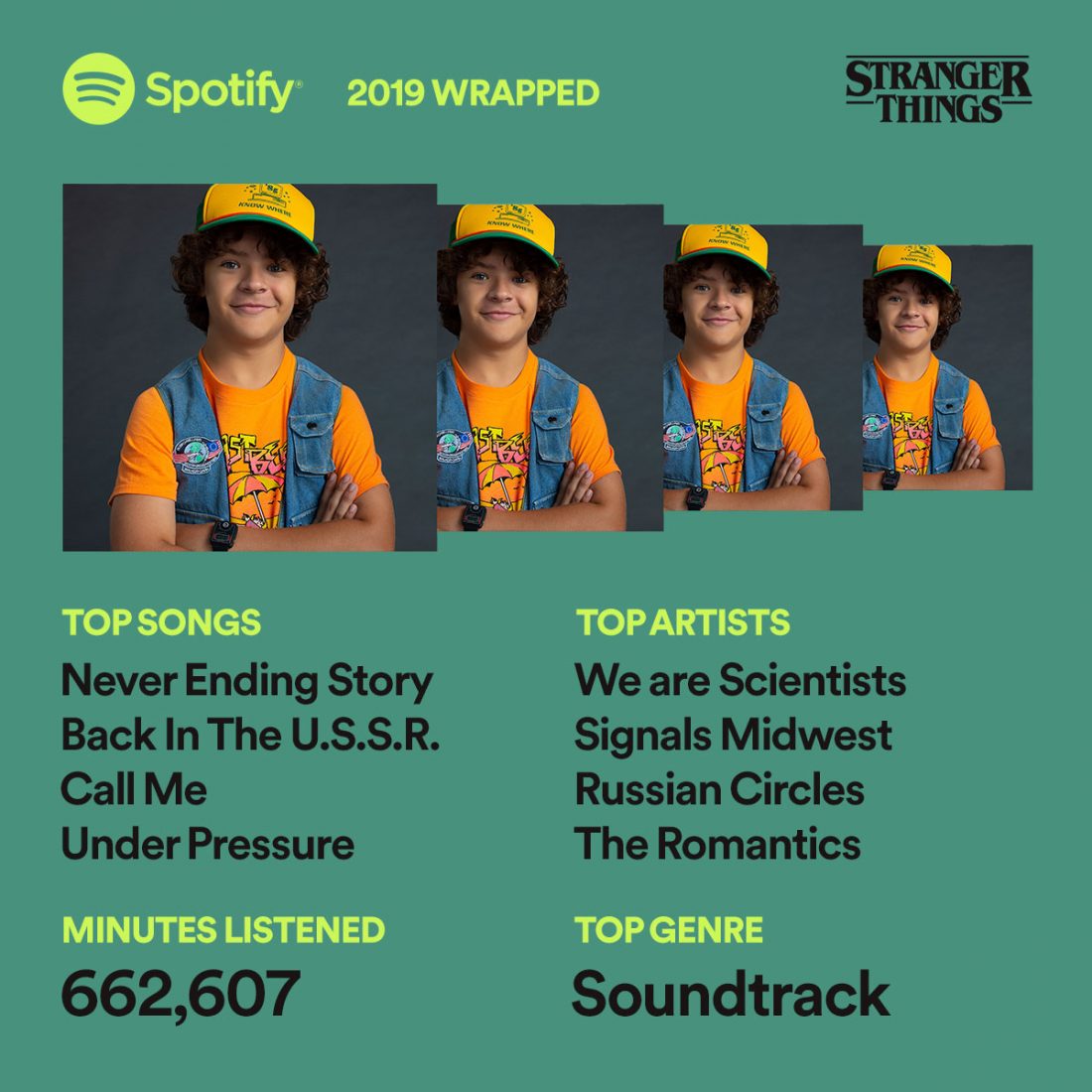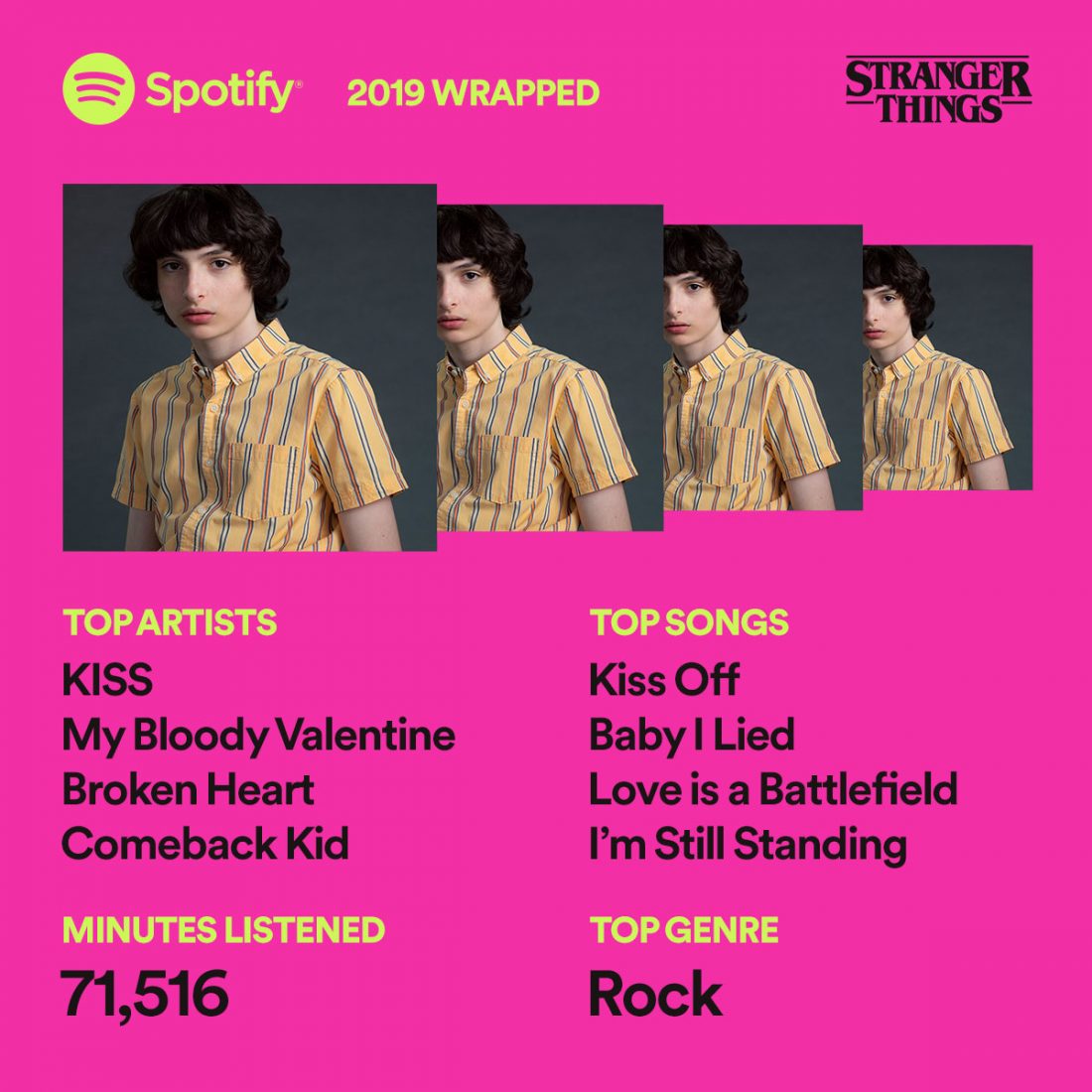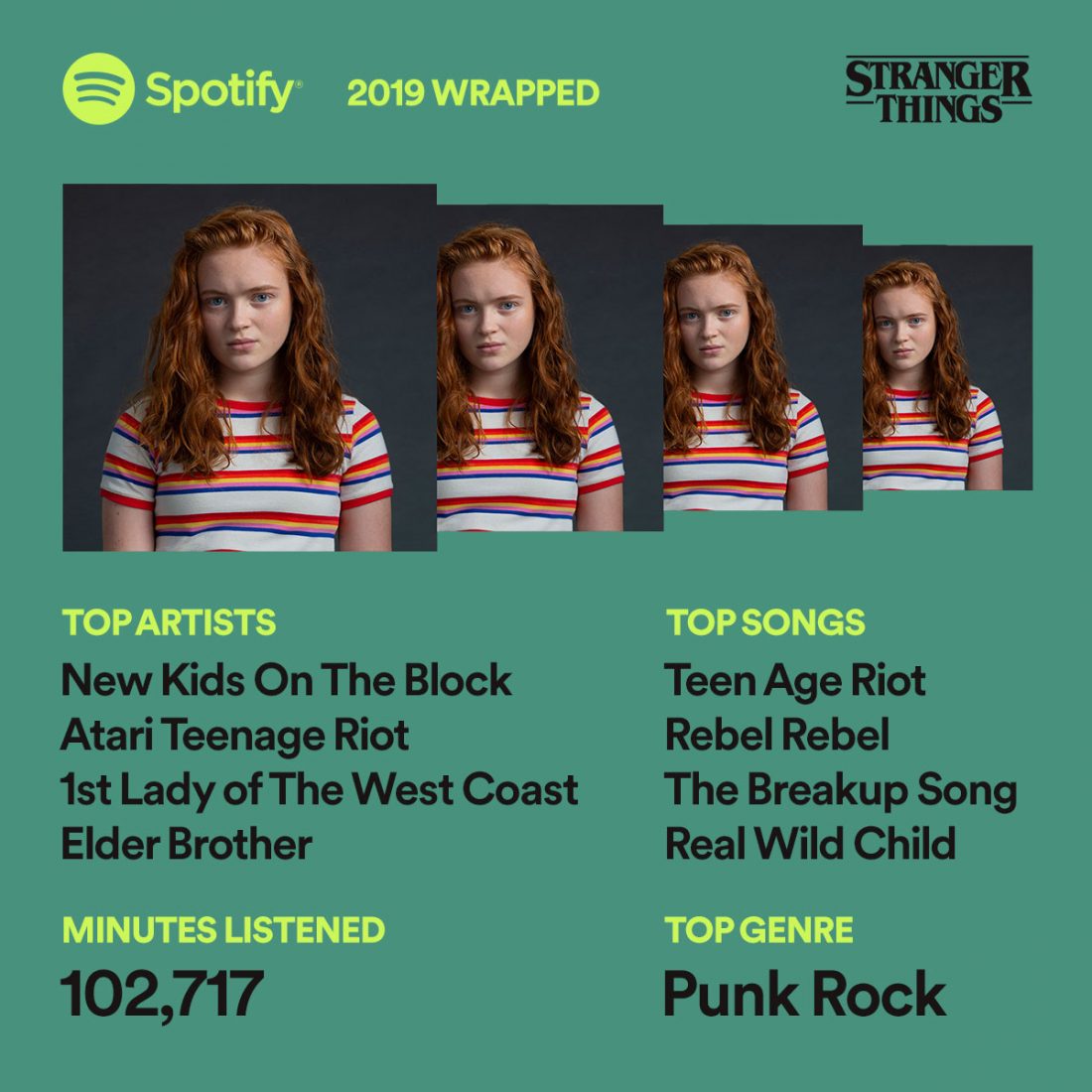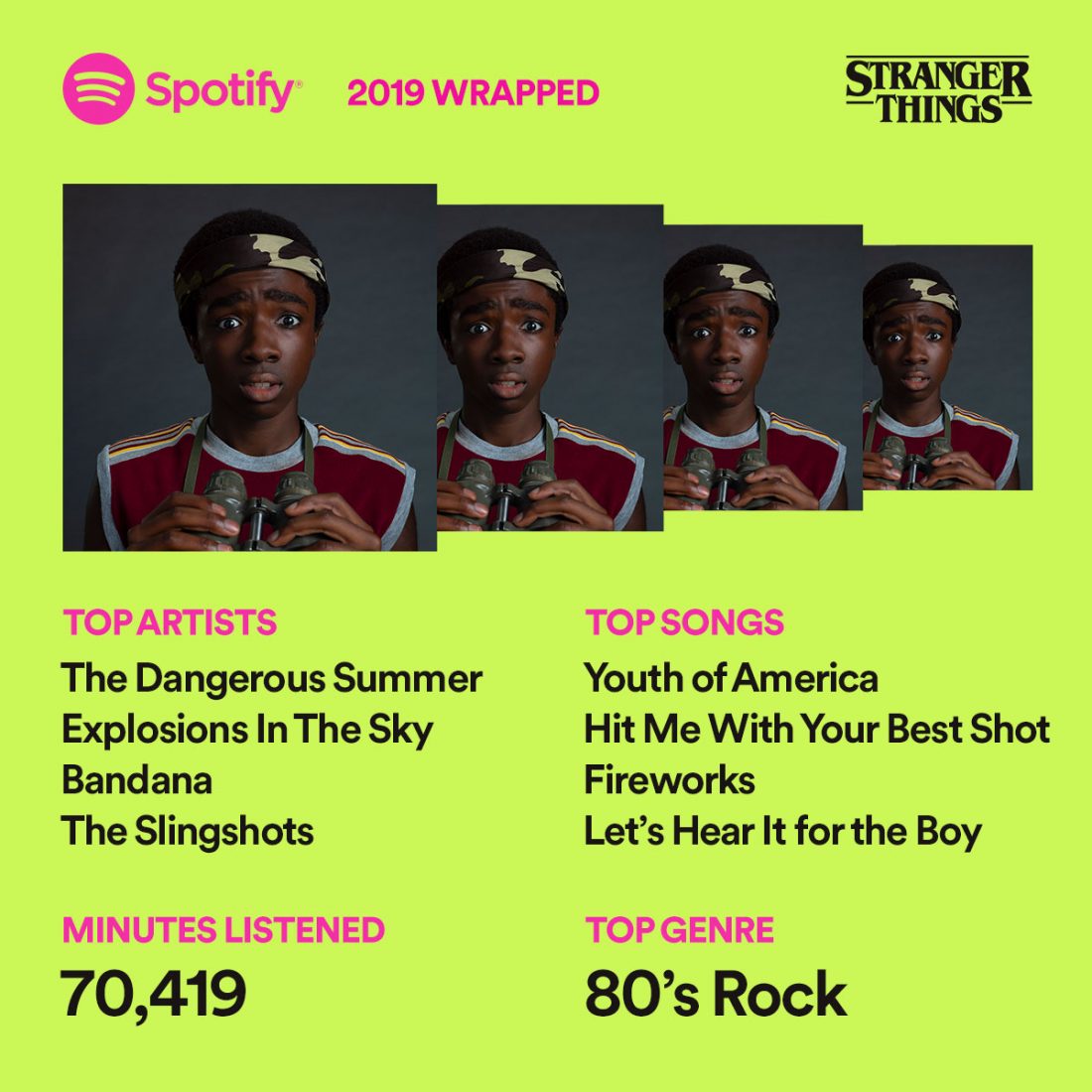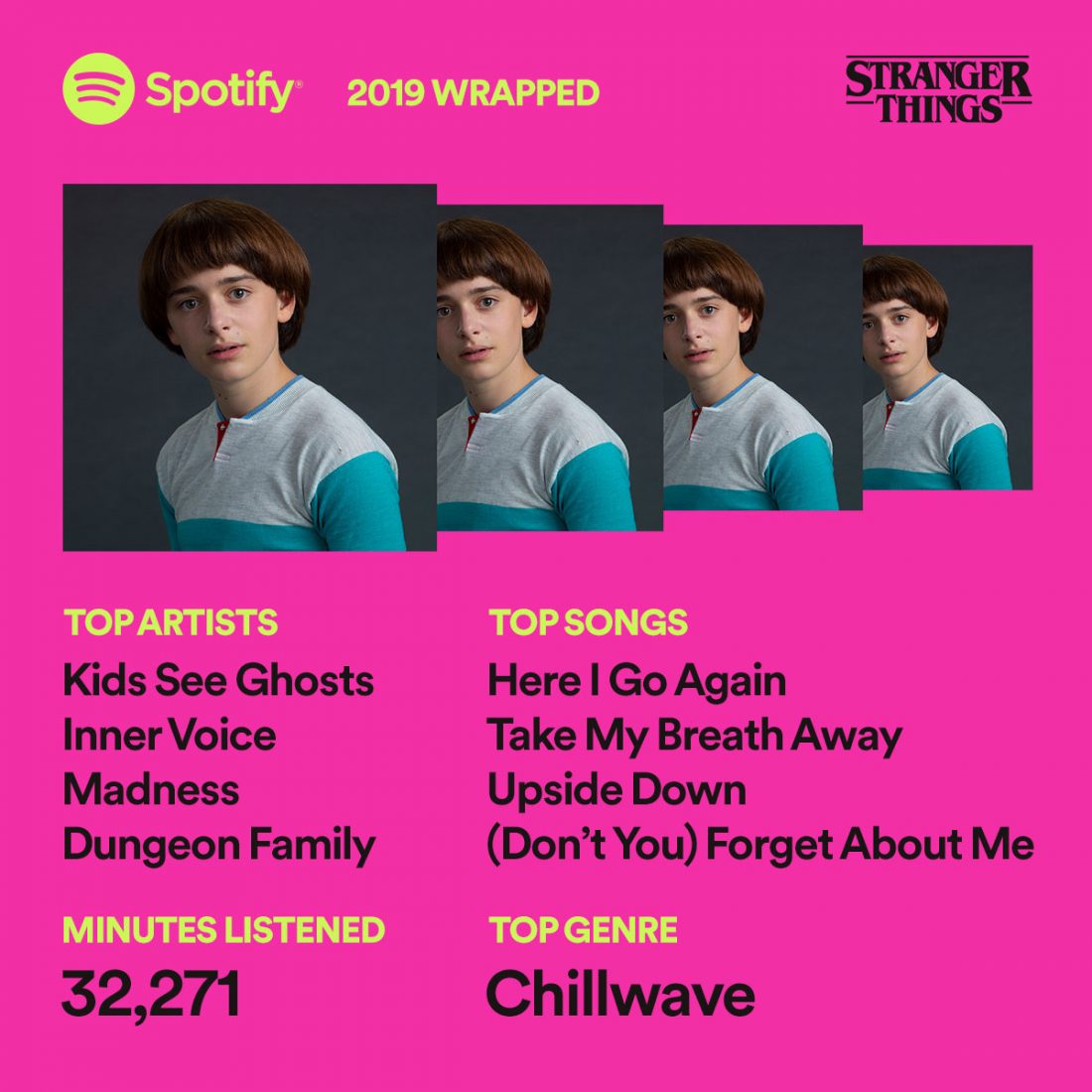 Head here to download and share the cards.
HBO's His Dark Materials
You might remember the fiery Lyra and her dæmon Pan from the 2007 movie the Golden Compass. Now, author Philip Pullman's beloved fantasy novels are getting a refreshed soul in a new series, His Dark Materials on HBO. As you tune in to Lyra's journey to the north to uncover the mystery of the missing children, imagine the heroine, her comrades, and her captors mentally preparing to the sound of these anthems.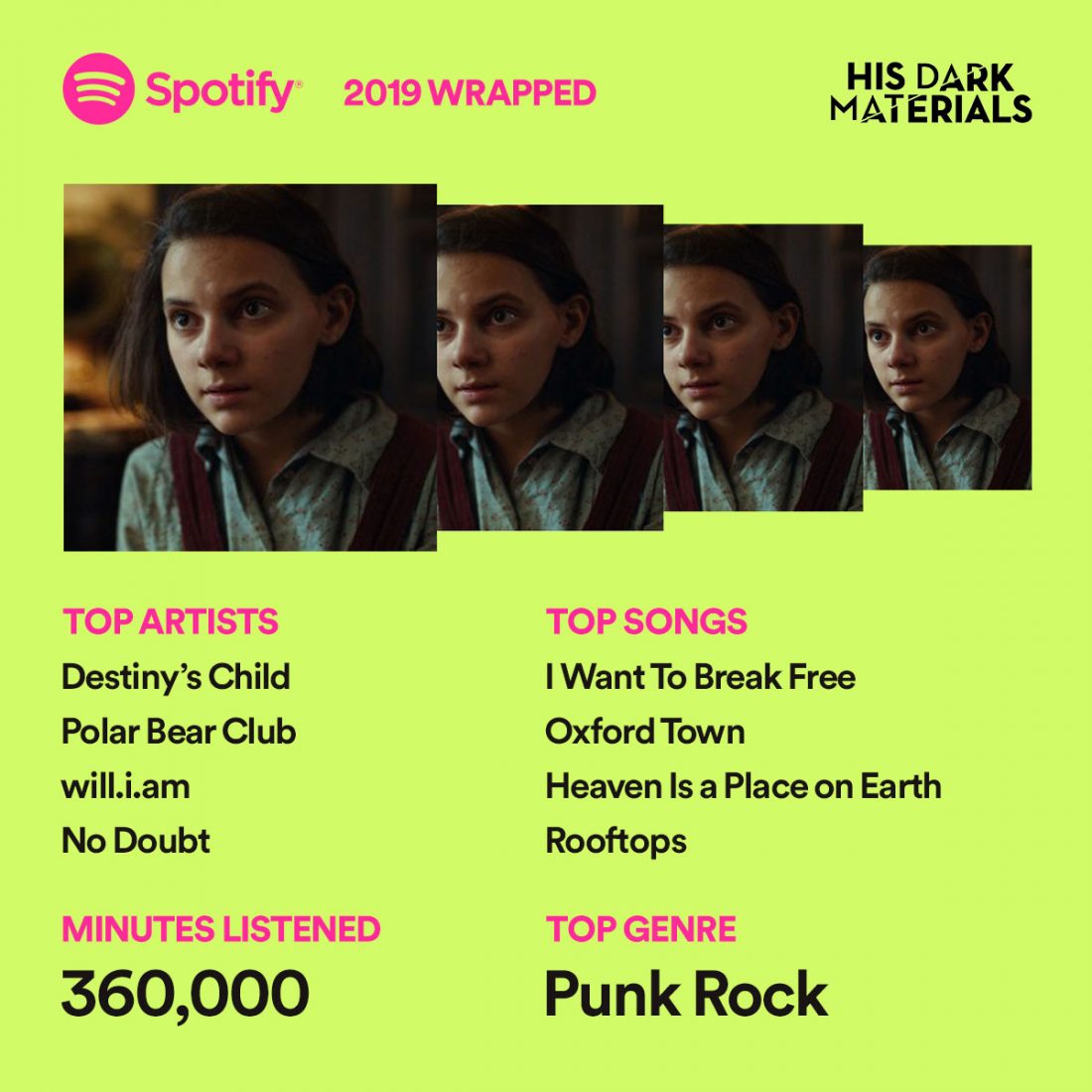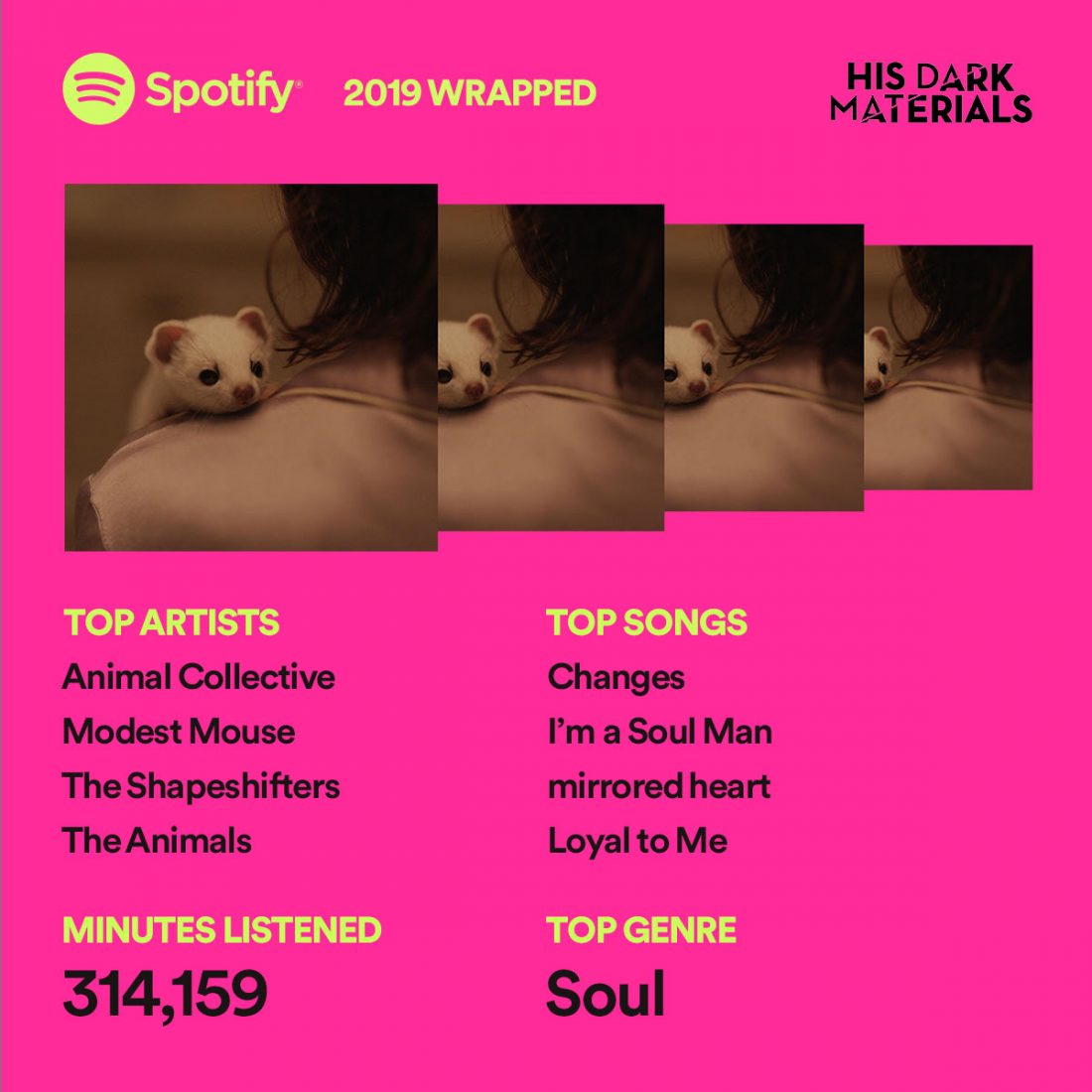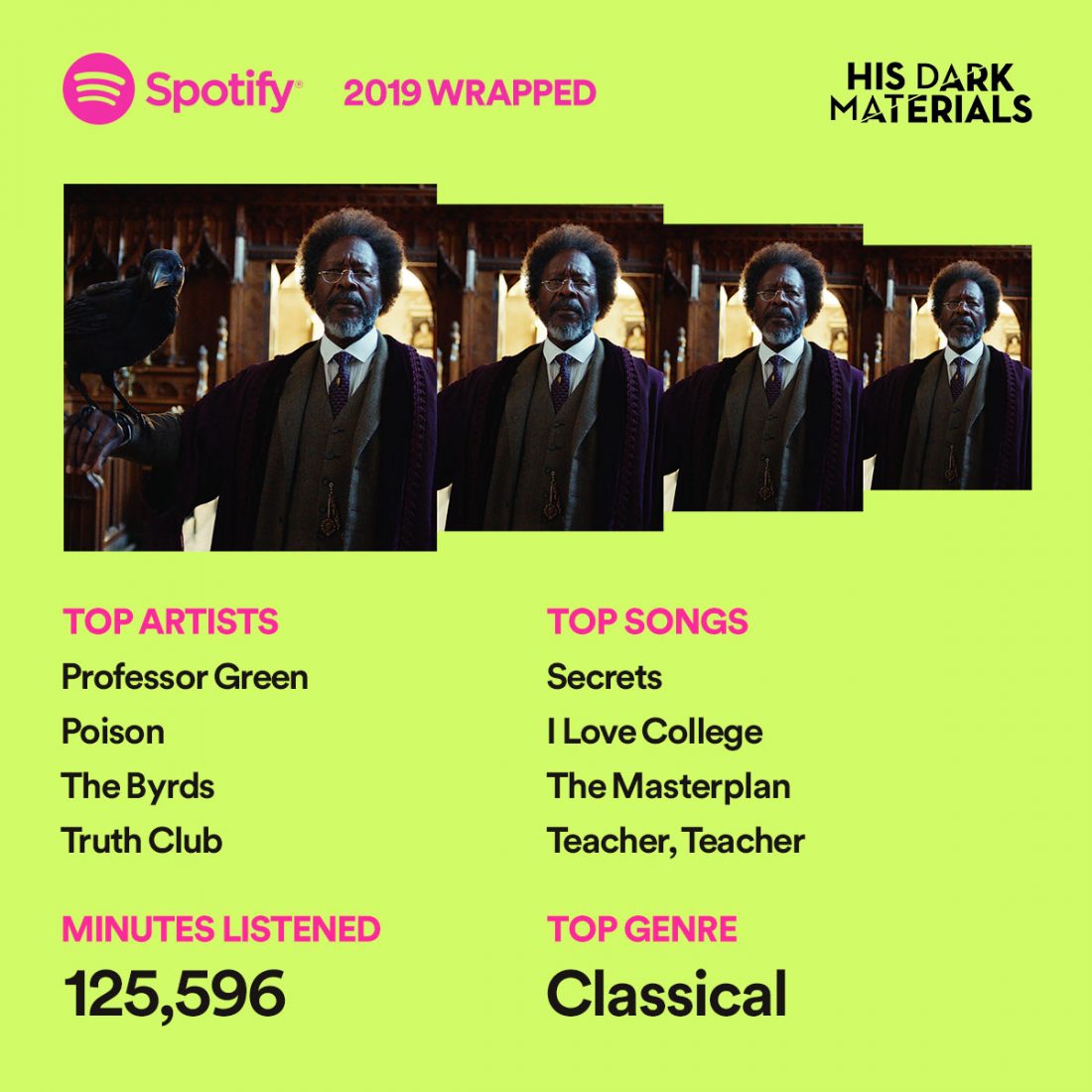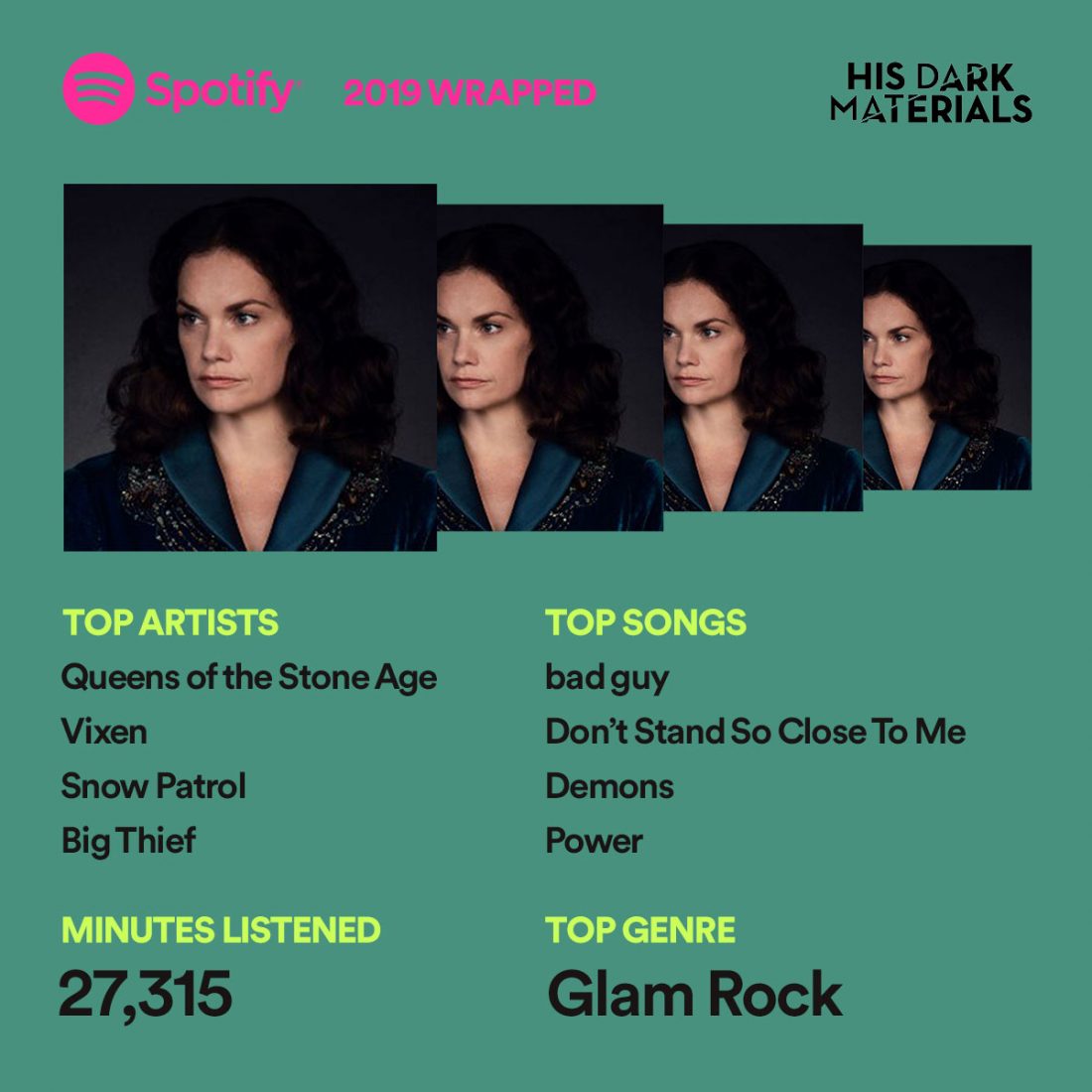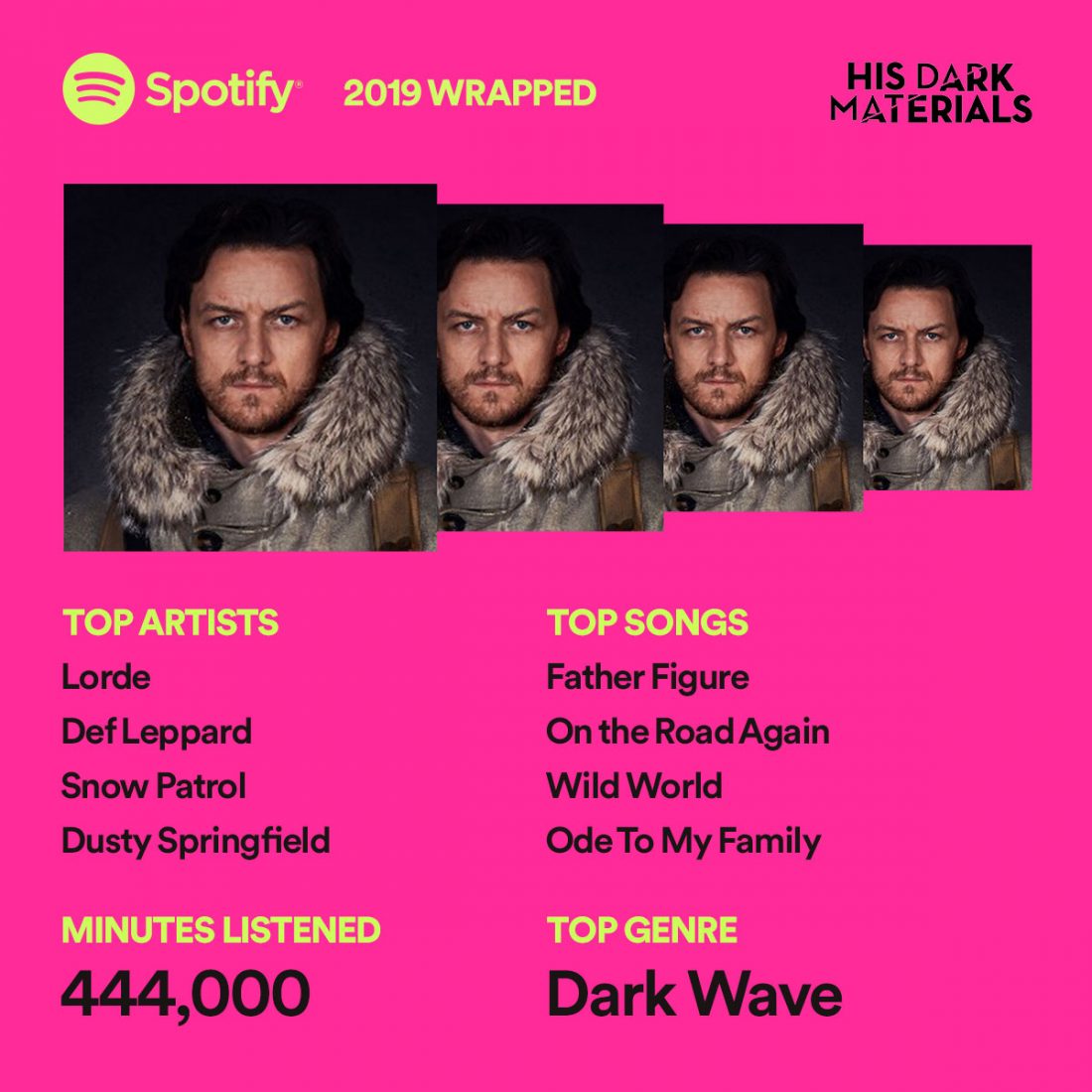 Head here to download and share the cards.
Check out your own Spotify Wrapped cards (non-fiction, we promise) by heading to spotify.com/wrapped or opening up your Spotify app and looking under "search." And be sure to share your Wrapped Card across your social channels to tell your very own streaming story.