GORE GALORE
Social Psychologist Amanda Vicary and Spotify Reveal Why Women Are So Obsessed with True Crime—And Share 4 New Podcasts Coming in 2020
Murder and mystery have found their way onto Spotify—via podcasts. From My Favorite Murder with Karen Kilgariff and Georgia Hardstark to Mordlust, listeners are tuning in to stories of crime, death, and drama in droves, and women are leading the way. In fact, research and data show us that true crime is a hot topic for female listeners specifically, with listening of the genre increasing by 16% among women in 2019 compared to 2018. So if you're a woman who loves true crime, you're not alone. 
But why? We dove into the science of true crime—and why women are so interested in it—with social psychologist Amanda Vicary. The associate professor of psychology at Illinois Wesleyan University, who specializes in "women's attraction to crime and criminals," has also noted how podcasts, among other media, have brought that interest into the forefront.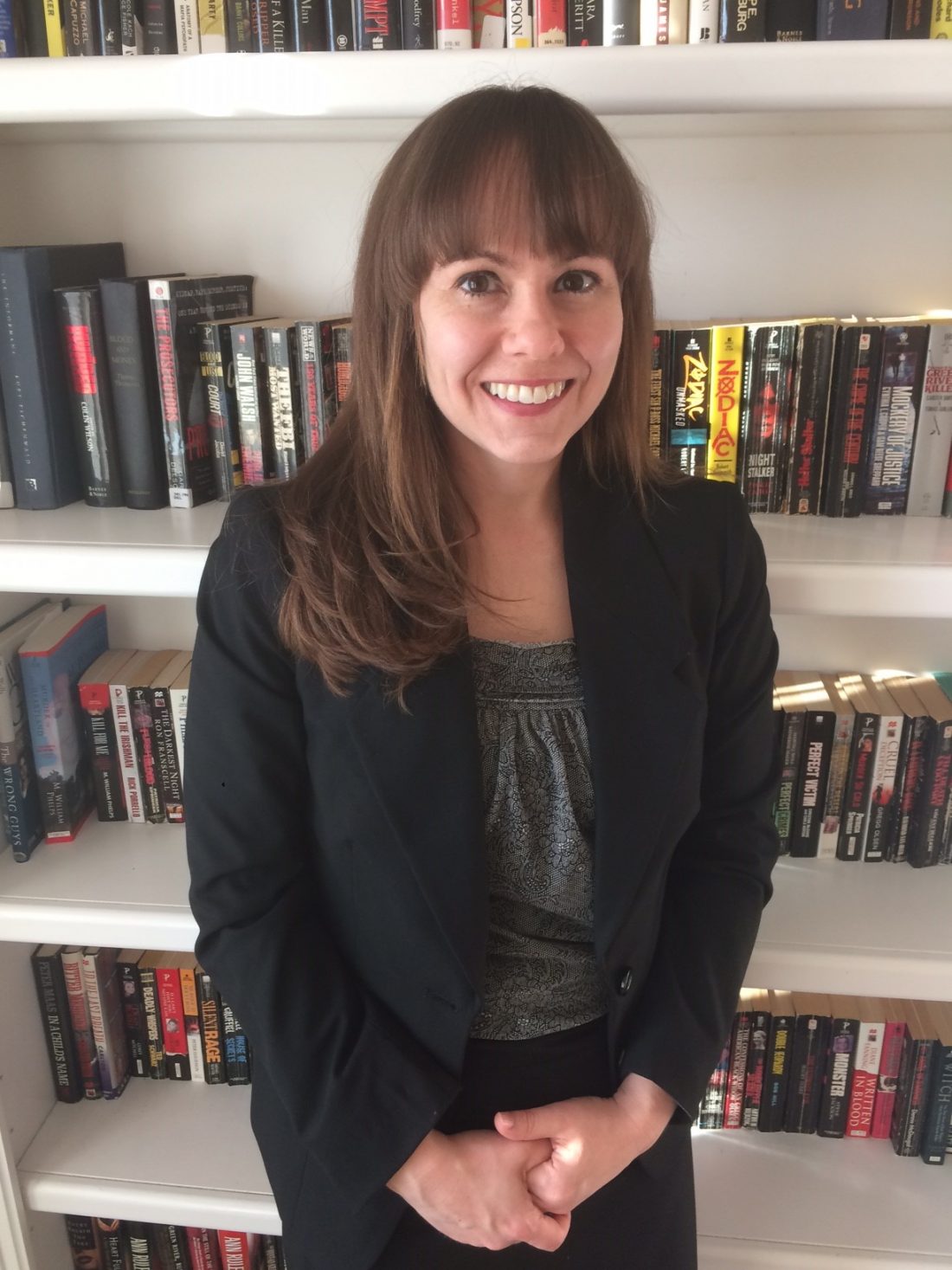 "My research suggests that women are drawn to true crime because of the information they can learn from it, even if they aren't aware that that may be the reason they are listening!" she explained to Spotify. "In my research studies, women, compared to men, were more likely to be drawn to true crime stories in which they knew they were going to learn about the psychology behind the killer.
"I think the different outlets available for people to be exposed to true crime is one of the reasons it has taken off so much in recent years. Back 50 years ago, unless someone picked up a true crime book, they wouldn't have had much opportunity to be exposed to the genre. Now, even if people aren't big readers, they can watch crime on TV or they can listen to a podcast. There's just so much more opportunity for people to get their daily dose of true crime."
For whatever reason, podcast lovers simply can't get enough of the genre, which is why we're bringing five new true crime podcasts to Spotify early this year. True crime junkies know the names . . . soon, Spotify will be bringing you the stories. 
(Please note: Descriptions below involve suicide, murder, and abuse.)
Michelle Carter

: In 2017, Carter was convicted of involuntary manslaughter and sent to jail for convincing her boyfriend Conrad Roy to commit suicide via text. You may have caught the

HBO

two-part film about this story—but now you can get even more in-depth with a two-part episode on

Crimes of Passion

releasing on February 19 and 26.

Chris Watts & the Watts family murders

: Chris Watts was convicted of—and confessed to—murdering his pregnant wife and both of his daughters in 2018. Tune in to the two-part episode on

Crimes of Passion

on March 18 and 25, and stay tuned for the new Lifetime movie on the case.

Henry Lee Lucas

: Lucas was convicted of beating his mother to death in 1983, and later claimed he killed more than 600 people across the U.S. Since Lucas died at age 64 in prison, he likely confessed to murders he did not commit, thus ending investigations that probably should have remained open—and starting a controversy around his story. Get ready for the podcast releasing on March 9 by tuning in to Parcast's

Serial Killers'

two-part episode

on Lucas. 

Samuel Little

: Little was confirmed by the FBI to be the worst serial killer in U.S. history, outnumbering the crimes of

Ted Bundy

, the Green River Killer, and

John Wayne Gacy

. He confessed last year to killing more than 90 women between 1970 and 2005 and has been verified by the FBI for more than half. Get in the know with a two-part

Serial Killers

episode releasing on March 16 and 19.
Can't wait? Check out the top five true crime podcasts female listeners loved in 2019 on Spotify.