EACH PLAY COUNTS
Get to Know the Finalists for the 2020 Spotify Awards
The first ever Spotify Awards are just a few weeks away, and the countdown is on. The event, being held in Mexico City on March 5, is an award show based entirely on user-generated data from our listeners in Mexico.* So your plays, patterns, and habits not only count, but they're going to determine the award categories, finalists, and winners.
The Spotify Awards are a true reflection of what you—the fans in Mexico—are listening to. So without further ado, meet the finalists for the 12 main Spotify Awards categories.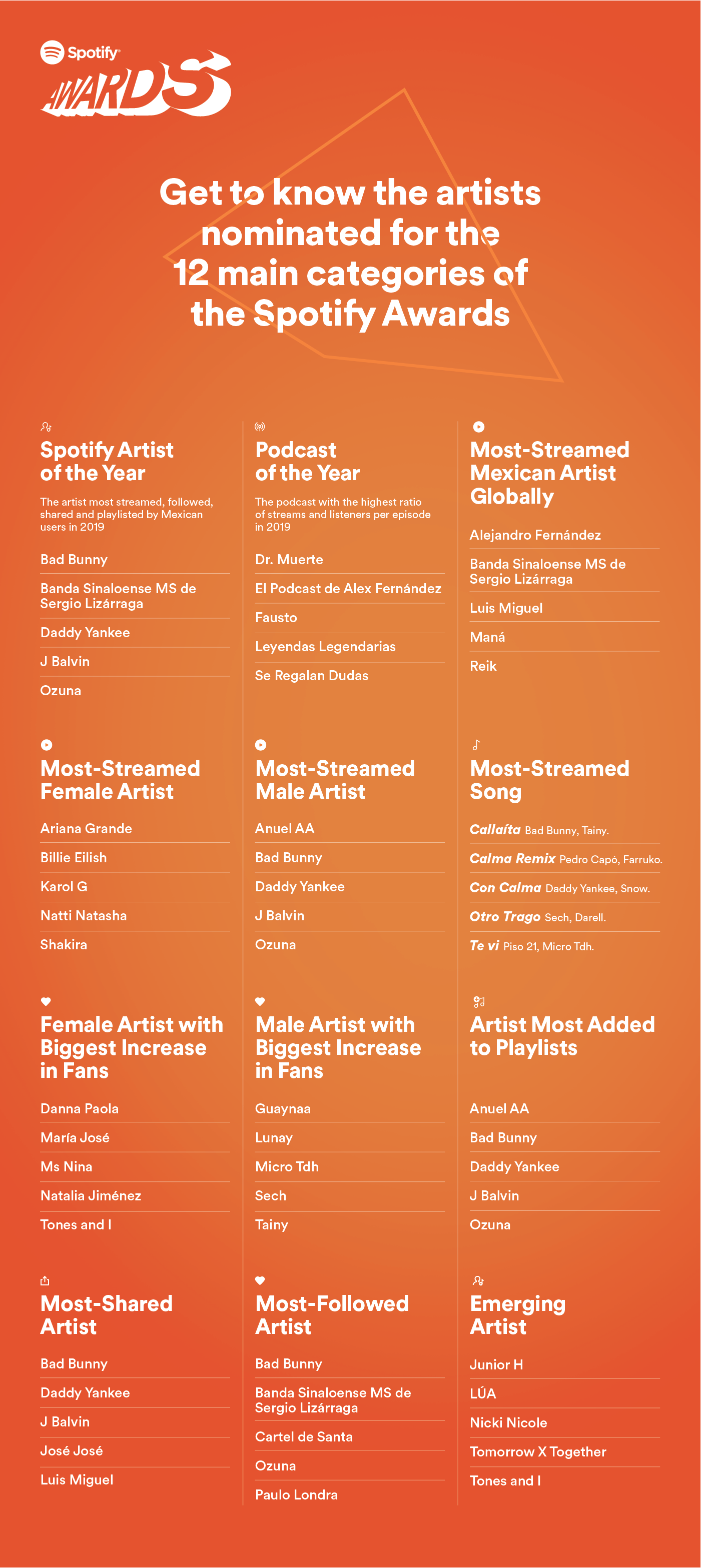 There will be 44 more categories in total shared on social media and the green carpet, in addition to the twelve above that will be broadcast. So tune into TNT if you are in Latin America or Telemundo and Universo if you are in the United States, visit the official site to learn more about the rest of the categories, and stream the artists from the Spotify Awards hub.
* Spotify Awards data from Mexican users with the exception of "Most streamed Mexican artist outside of Mexico"