GOTTA GET DOWN
Spotify Refreshes Popular Playlist New Music Friday with Global Rebrand
Whether you're a music fan or an artist, Fridays are about to get even better. Today, Spotify's highly influential New Music Friday playlist—a curated selection of the most anticipated new tracks of the week—is debuting a global rebrand.
The revamped playlist, which has 43 versions worldwide, will continue to serve as the leading destination for listeners who want to discover new music from both established and emerging talent. With over 3.5 million followers in the U.S. and 8 million globally, it's an achievement and milestone for artists to have their new tracks included on the list.
With today's visual relaunch, Spotify is continuing to support its ongoing investment in the must-hear playlist brand, with a major social campaign, New York and Los Angeles billboards, and new cover art. Inspired by a trend of artists making their own celebratory New Music Friday social media assets, Spotify For Artists will now test a new feature where all artists added to the U.S. version—to start—of New Music Friday will be able to grab and share a branded and personalized social asset a la Wrapped.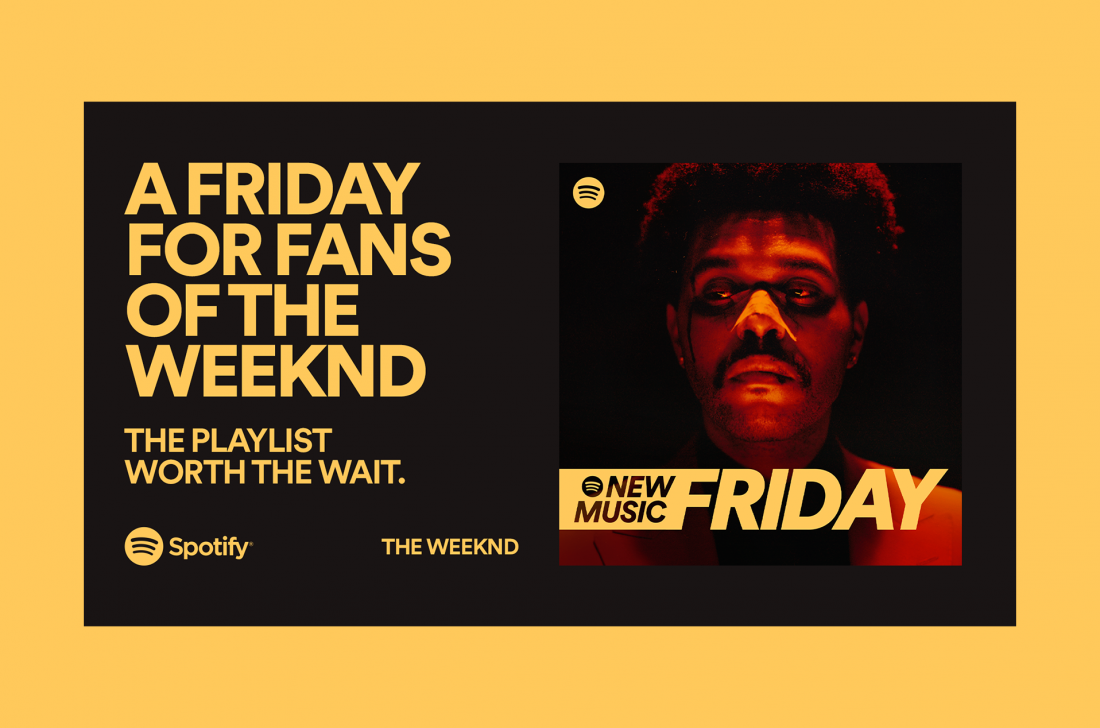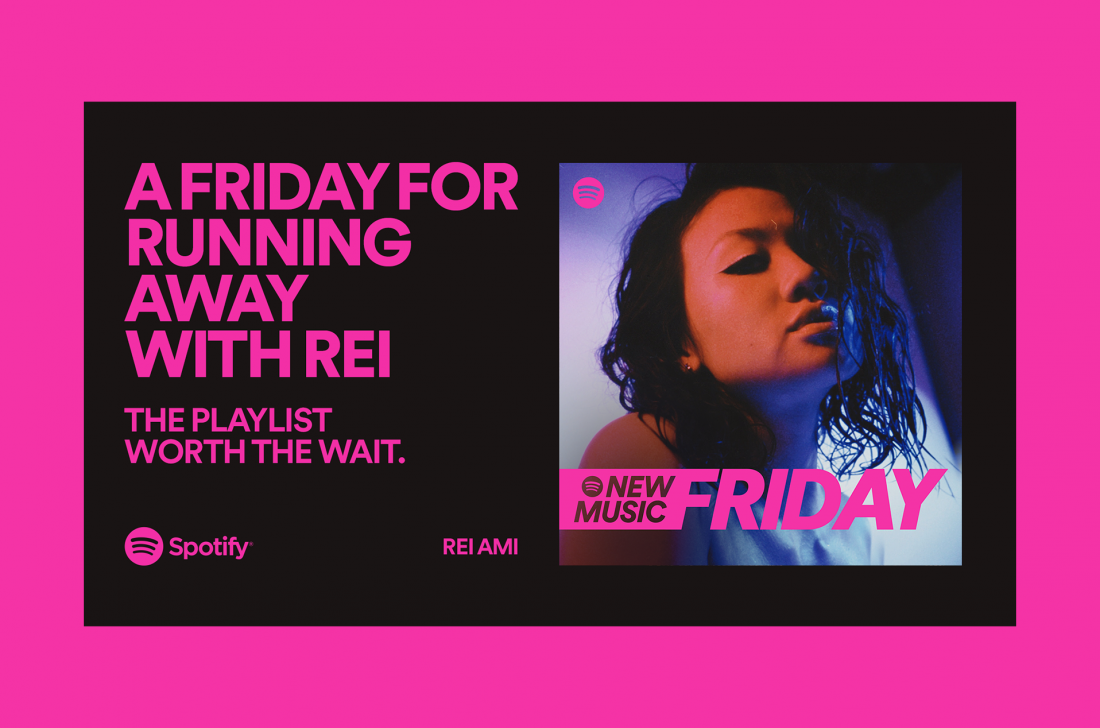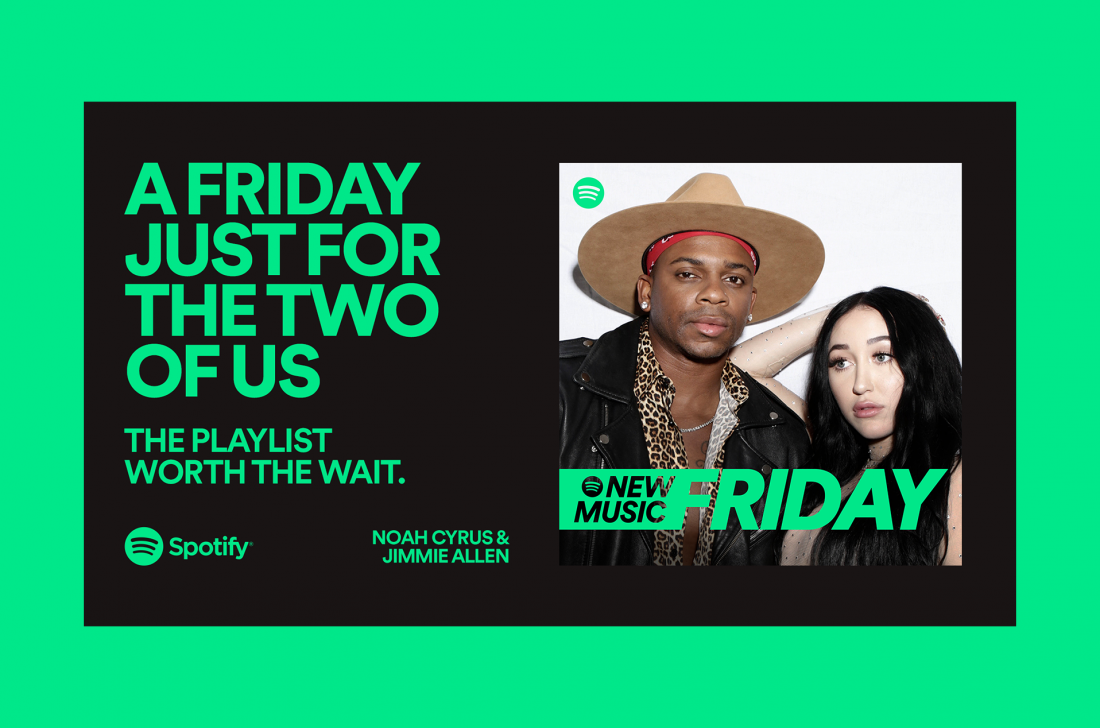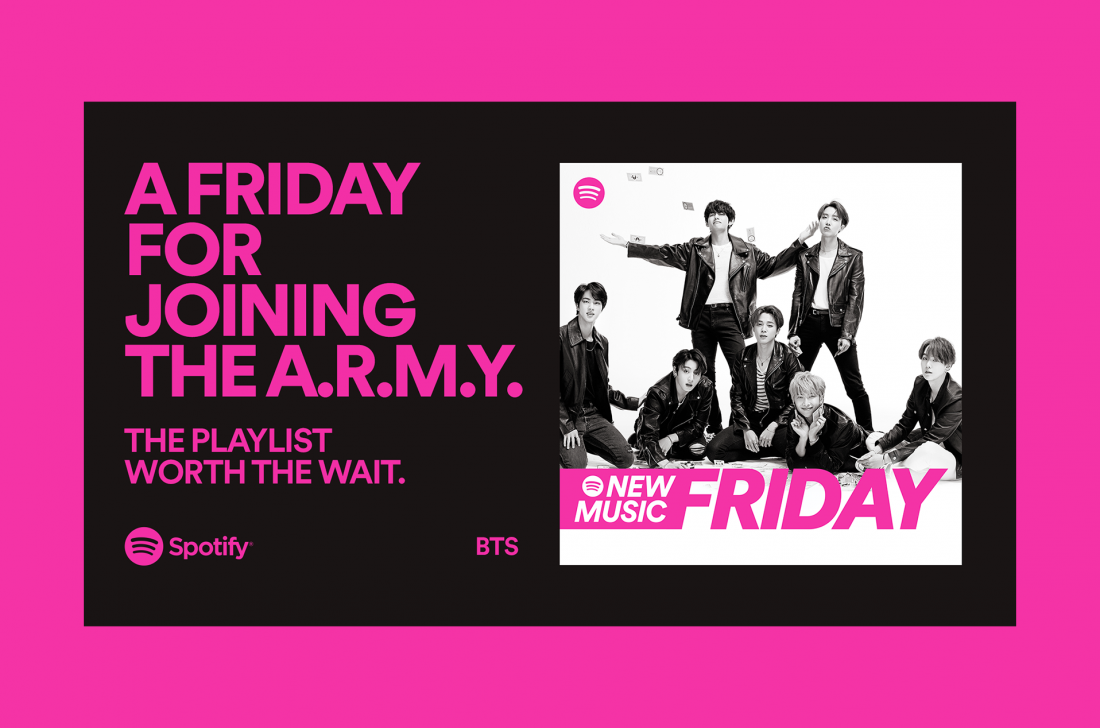 "Spotify is excited to be debuting a fresh new look for one of our most loved and influential playlists, New Music Friday," said Jeremy Erlich, Spotify's Co-head of Music. "Our playlist has long been considered a destination for discovery and an important springboard for artists and their new music, and we are thrilled to be providing a newly revamped version so fans worldwide can continue to come and discover great new music every week, bolstered by our expert editorial voice."
New Music Friday, which originally debuted in 2014 as "New Music Tuesday" before switching in 2015, has become one of the most popular and eagerly anticipated playlists on Spotify, a one-stop shop for discovering tomorrow's top hits and superstars.
The playlist is also a powerful resource for artists to use to reach new audiences and expand fan bases. Artists from all genres—from Billie Eilish to Tones and I to SZA to Lil Tecca—have seen catapulting success from their inclusion on the playlist. These artists, along with Lizzo, DaBaby, Sech, Swae Lee, and others, saw their streams skyrocket to at least 10 times the amount of streams as the previous year just one year after their first appearance on New Music Friday.
Check out what some of the featured artists had to say:
"When

SNOWCONE

was added to [New Music Friday], I was ecstatic. I feel like New Music Friday is a go-to playlist for literally everyone, regardless of whether or not you're in the music industry . . . I was up there with Billie, Khalid, Taylor . . . like WHAT? My listeners and followers on Spotify (and socials) spiked like crazyyyyy — all [because] of New Music Friday."  – Korean-American songwriter-producer

REI AMI

"New Music Friday was the first place anyone except my pals ever found my music. It got the music out to so many people and, genuinely, without the support of those playlists I wouldn't be doing this every day, I have no doubt about that." – Scottish singer-songwriter

Lewis Capaldi

"As an independent artist, this placement put me alongside household names . . . introducing me to a world of listeners who were otherwise unfamiliar with me. Discovery is everything for a new artist . . . and it put my music in front of the world, which inevitably led to cultivating an incredible fan base."

– American singer

FLETCHER
Stream the newly updated New Music Friday playlist—featuring releases from BTS, The Weeknd, Trippie Redd (ft. Russ), Kenny Chesney, REI AMI, Noah Cyrus, Jimmie Allen, and plenty of others—exclusively on Spotify.