A NEW SHADE OF COUNTRY
Country's Storied Roots Meets Contemporary Talent in Spotify's Latest Playlist, Indigo
In recent years, country music has evolved. There are now many artists pushing the boundaries of what the genre means—while at the same time carrying on the traditions of detailed storytelling, organic instrumentation, and production stylings that have long defined country music. To celebrate those songs, Spotify is launching a new playlist called Indigo, available today.
Indigo is a new playlist of contemporary country music that encapsulates the time-honored music style. For some, it may evoke flashbacks to the breakout of country in the '70s and '80s, when Willie Nelson, Gram Parsons, Merle Haggard, and Emmylou Harris first had their moments.
The goal of the Indigo playlist is to help widen the playing field for artists who span country subgenres from pop and Americana to bluegrass but stick close to country's roots in some of their songs. Indigo is the place to celebrate the work of those artists. From mainstream superstars like Kacey Musgraves to risk-takers redefining success like Tyler Childers and burgeoning songwriters like Orville Peck, the artists on the playlist are nothing if not diverse.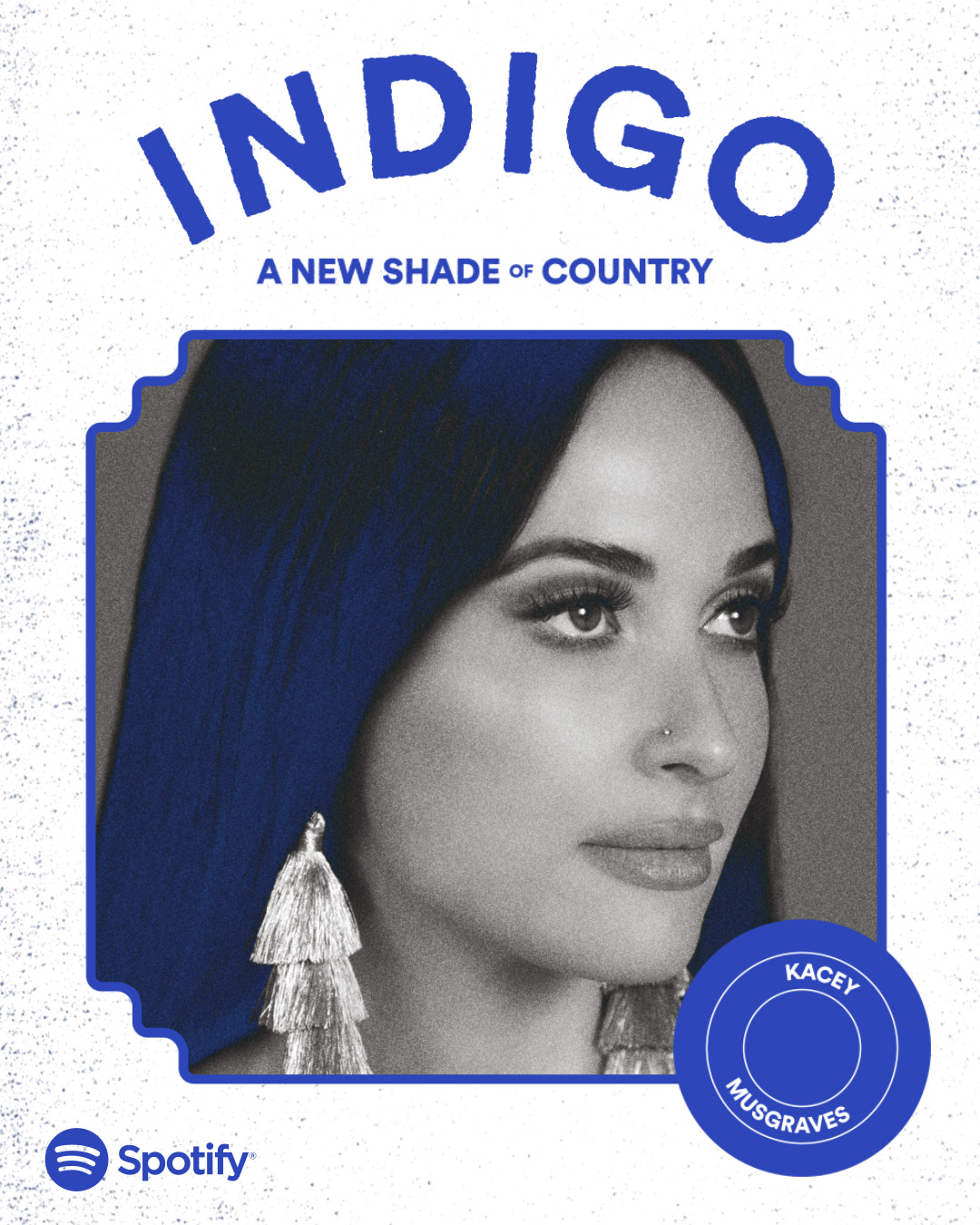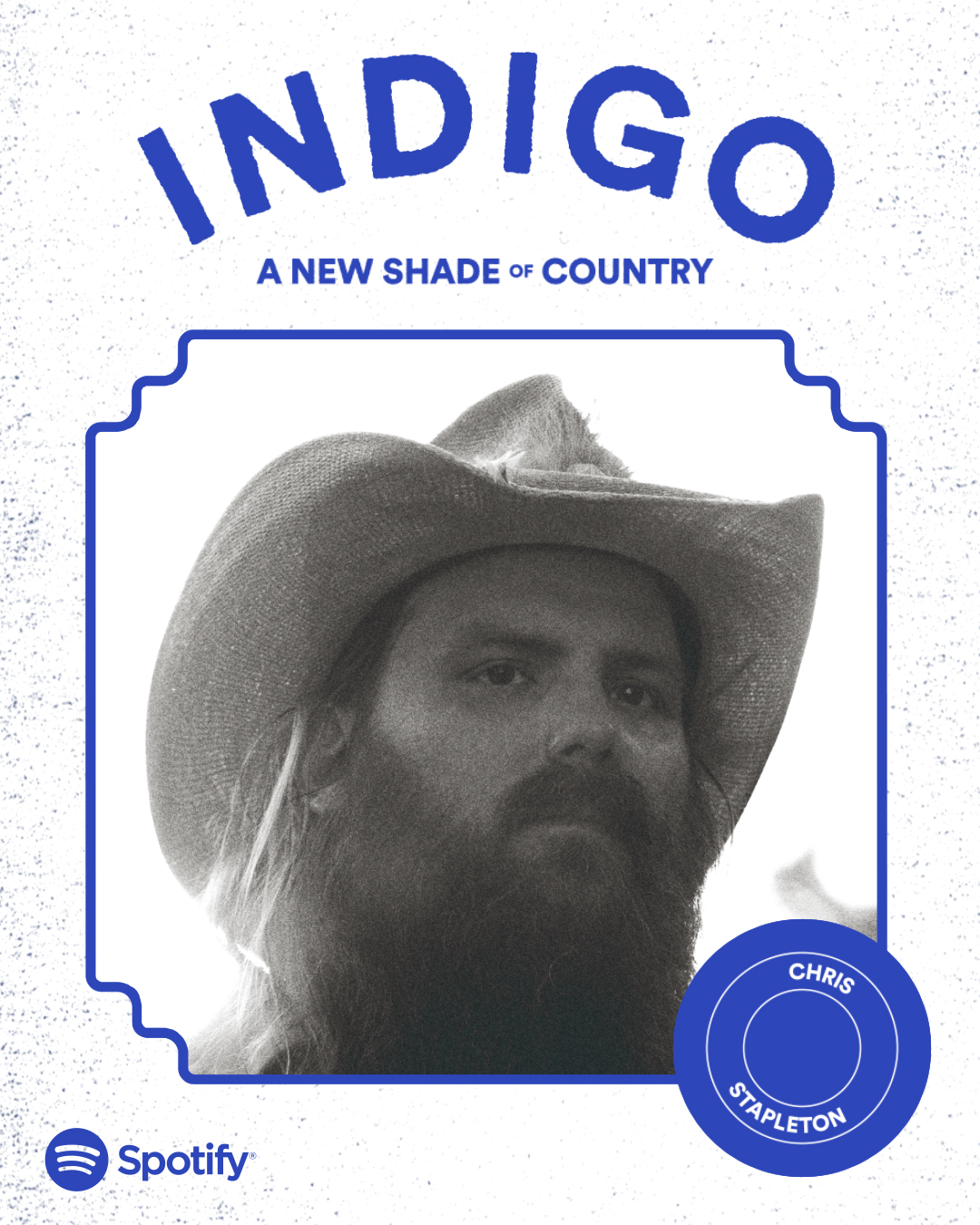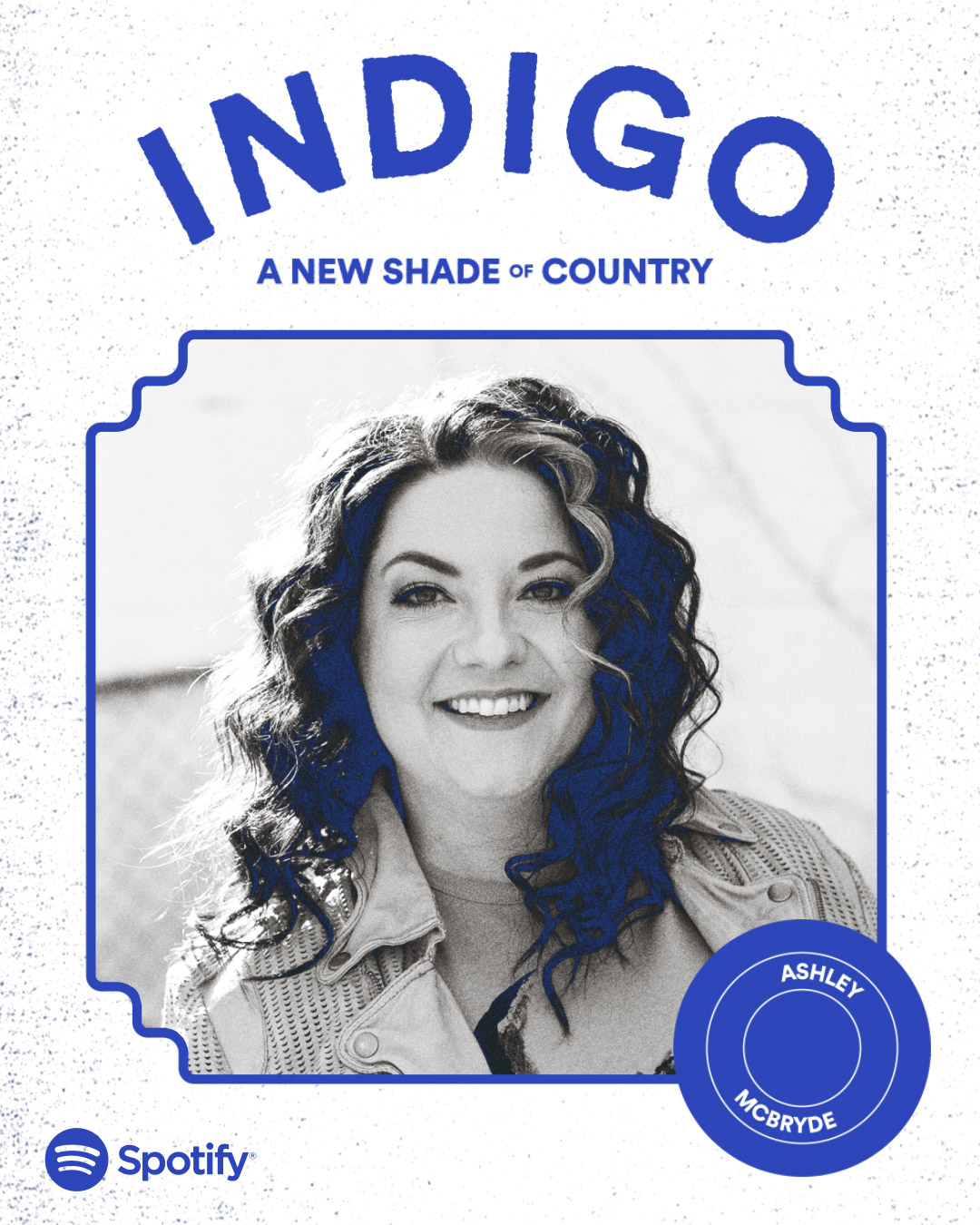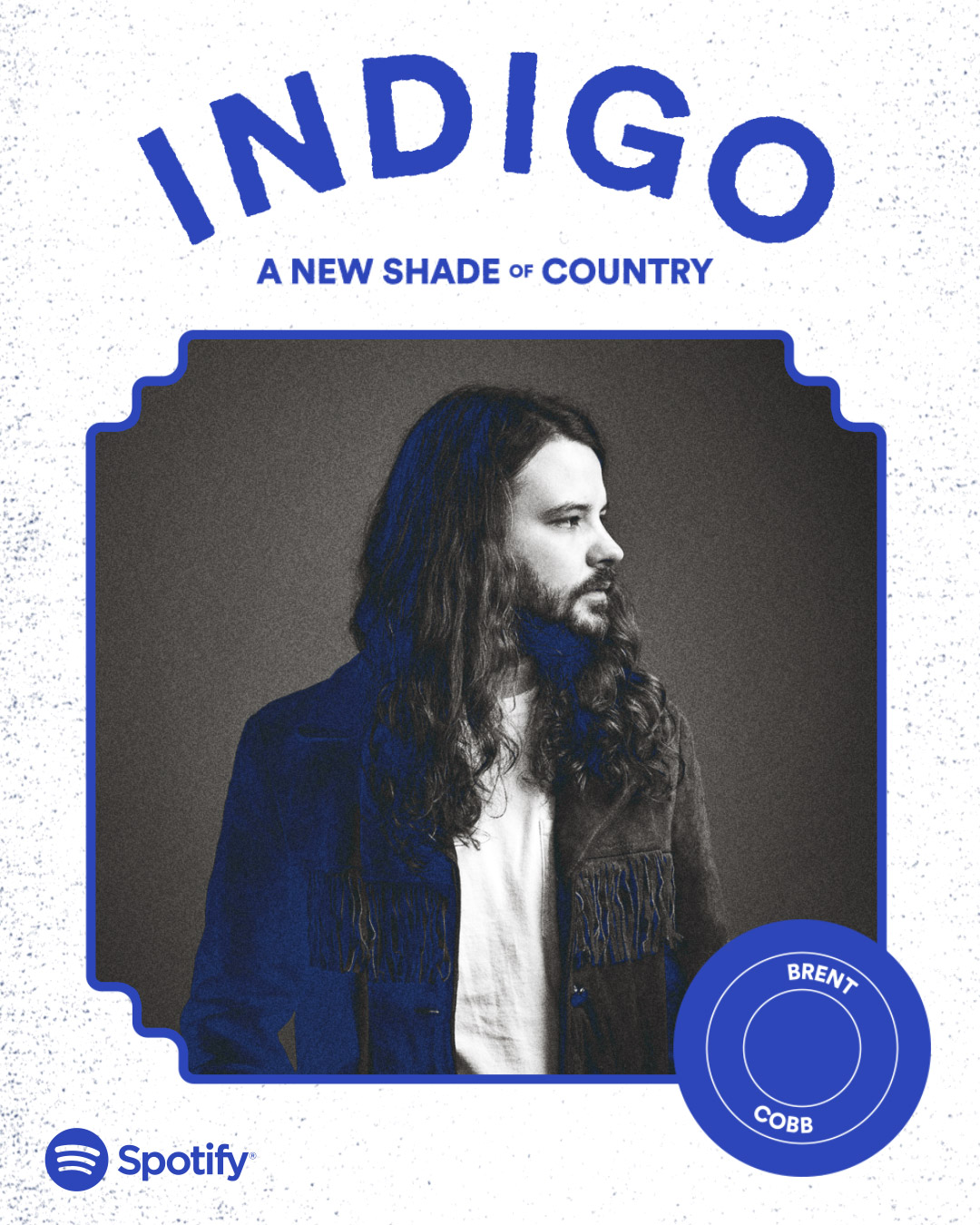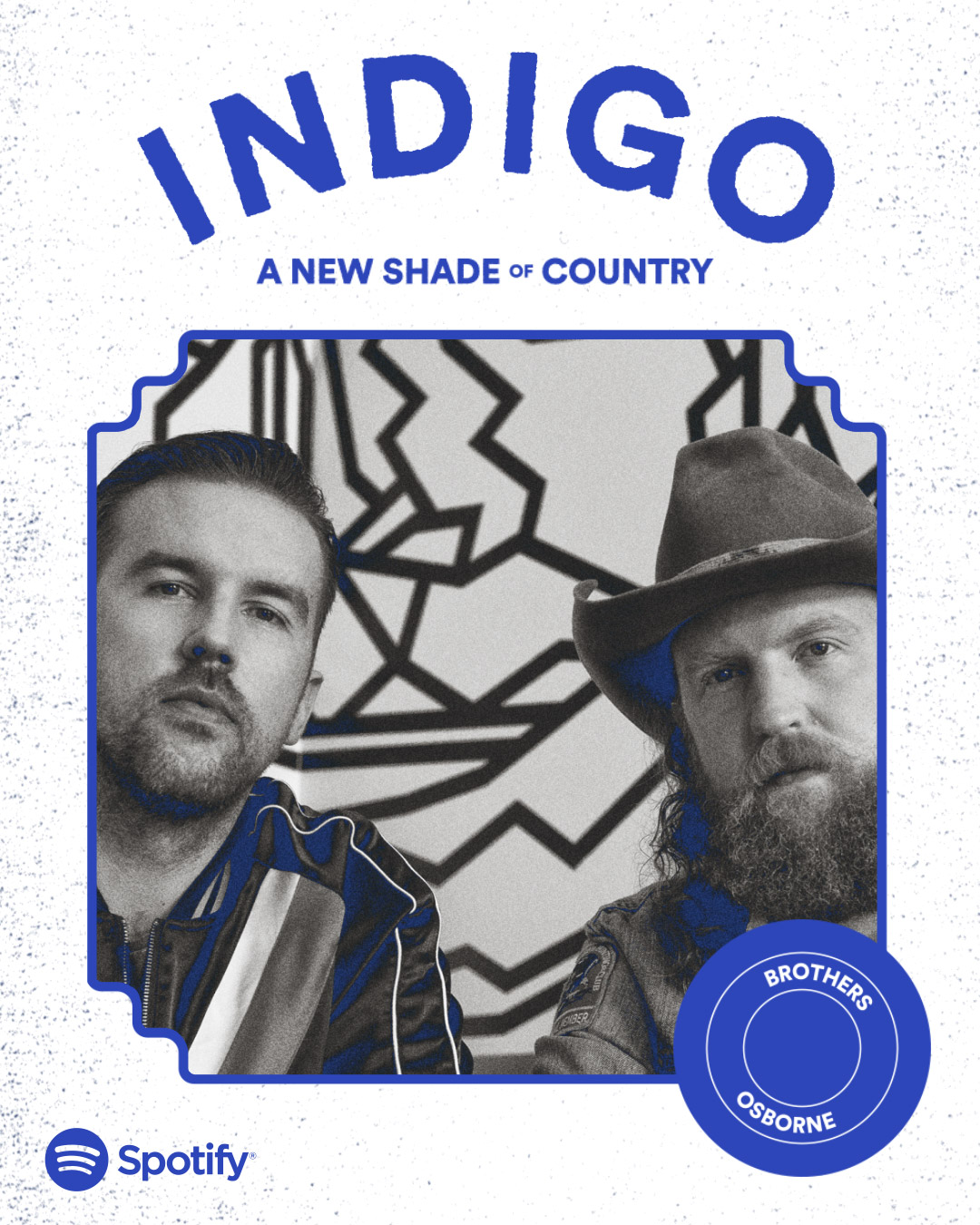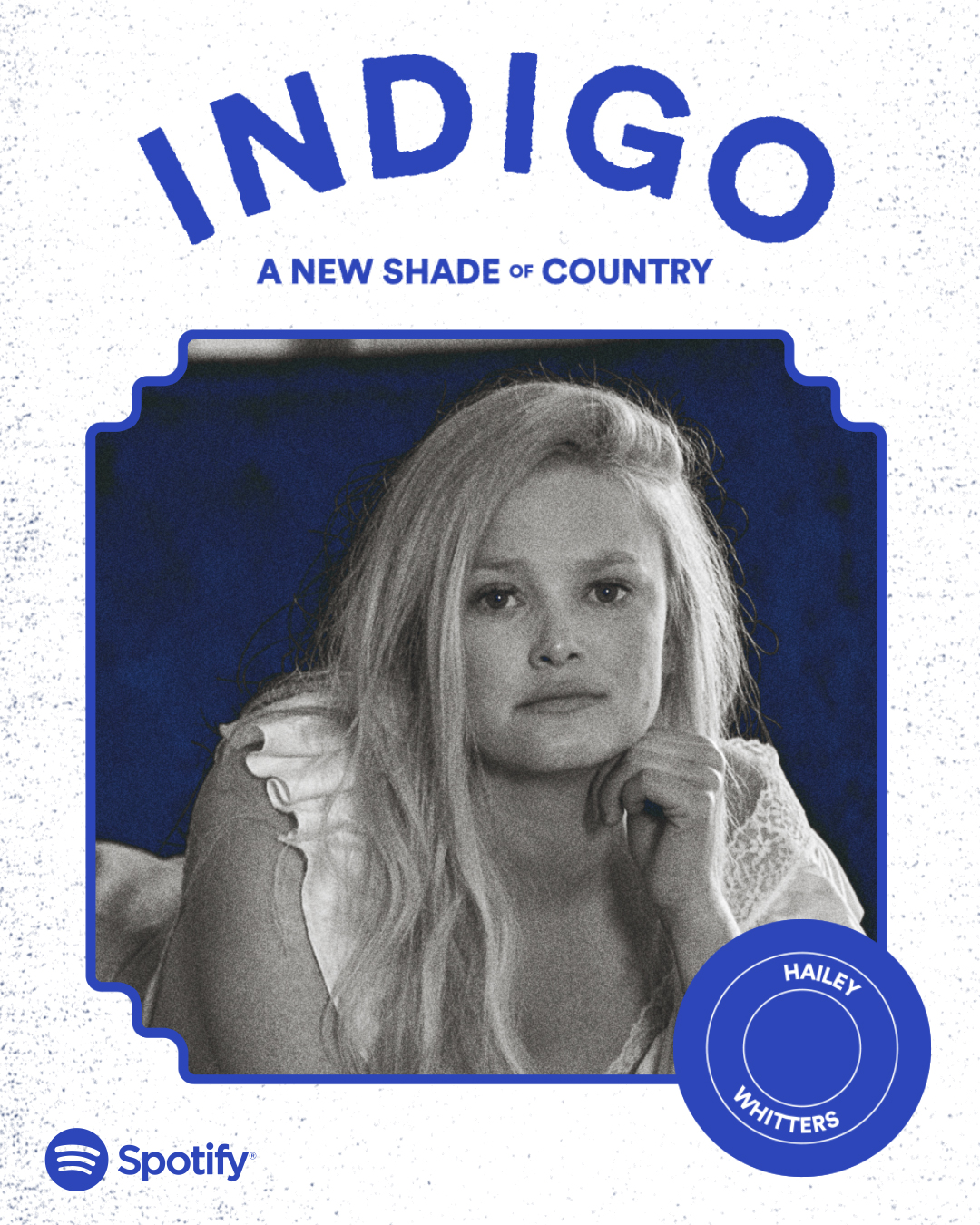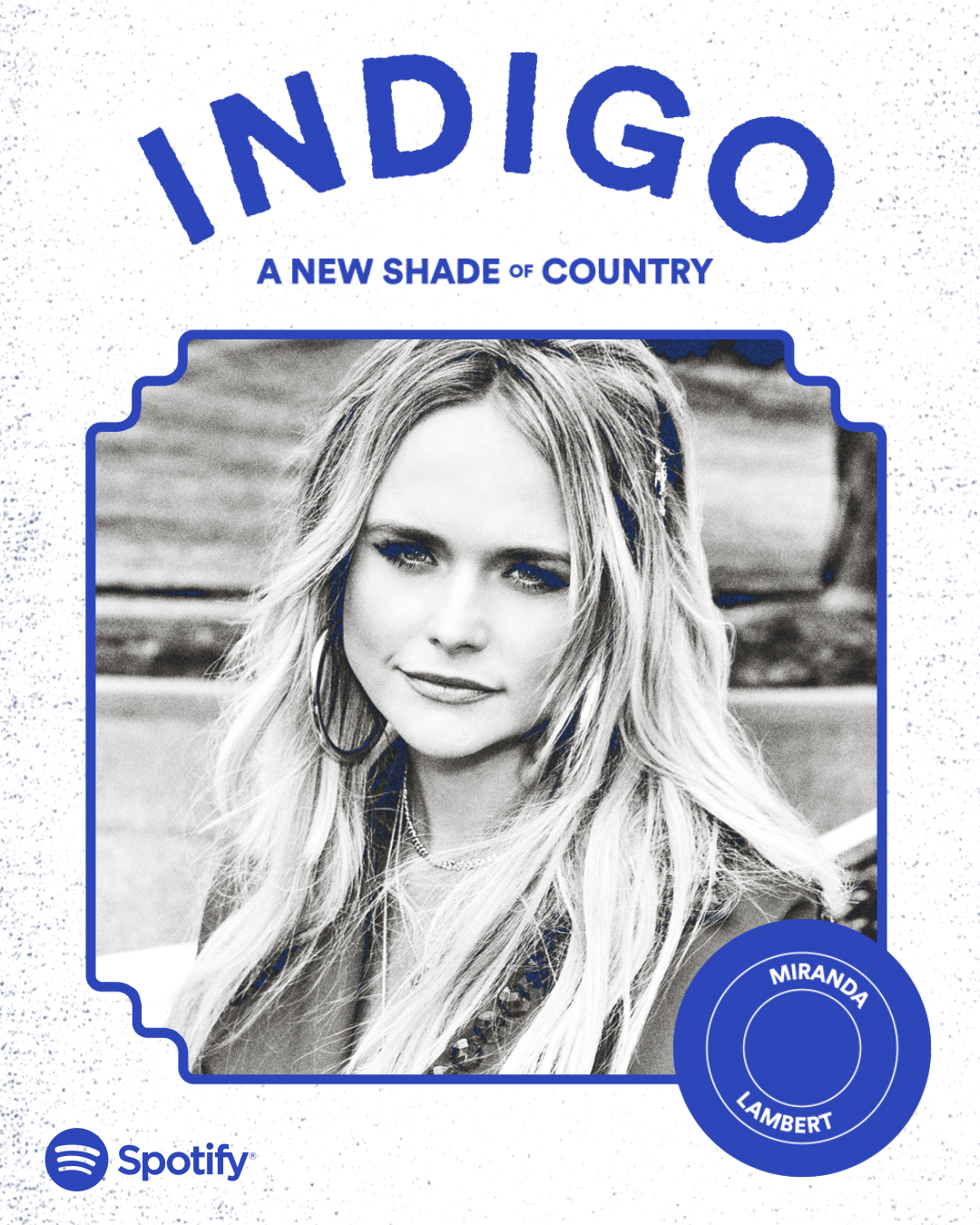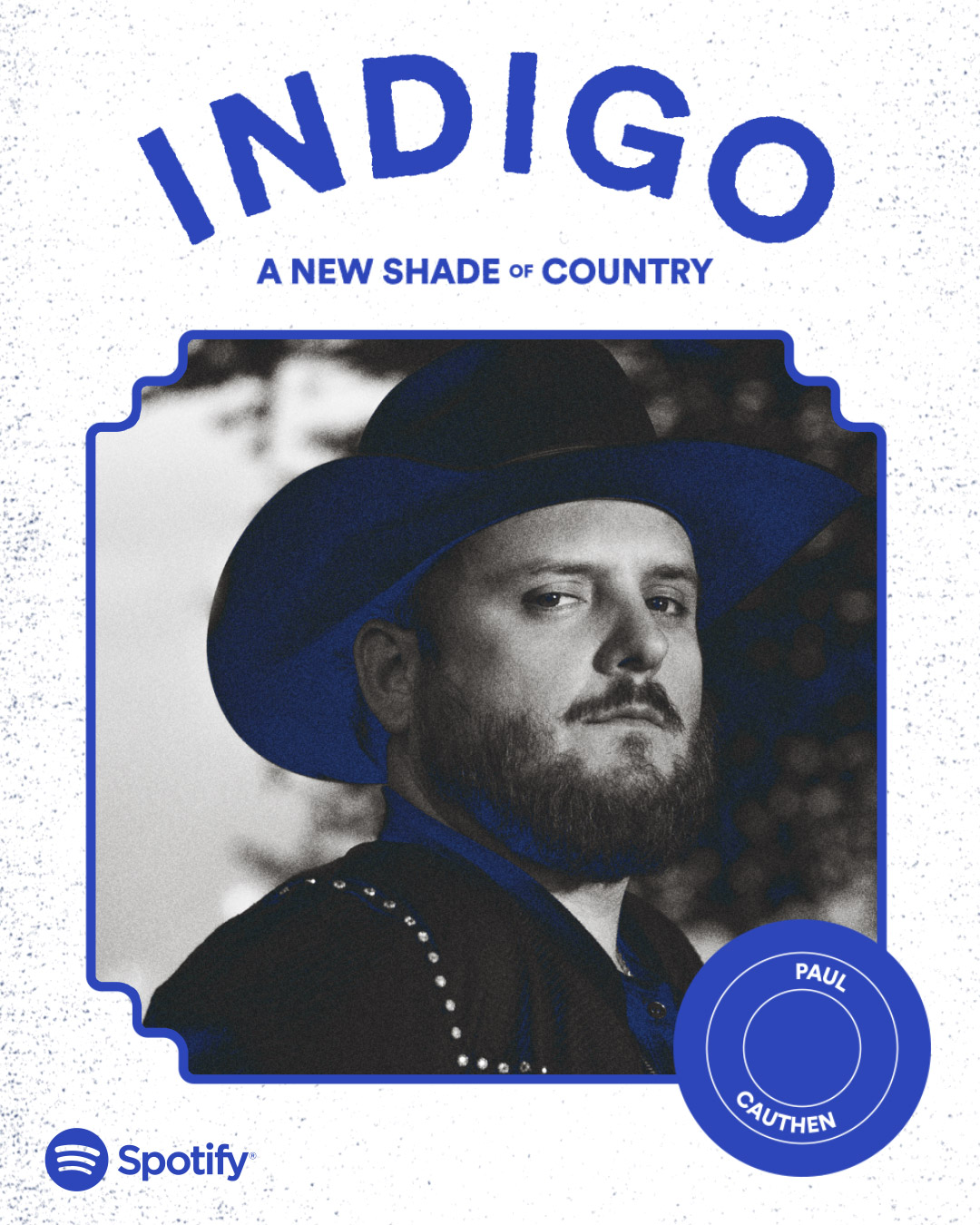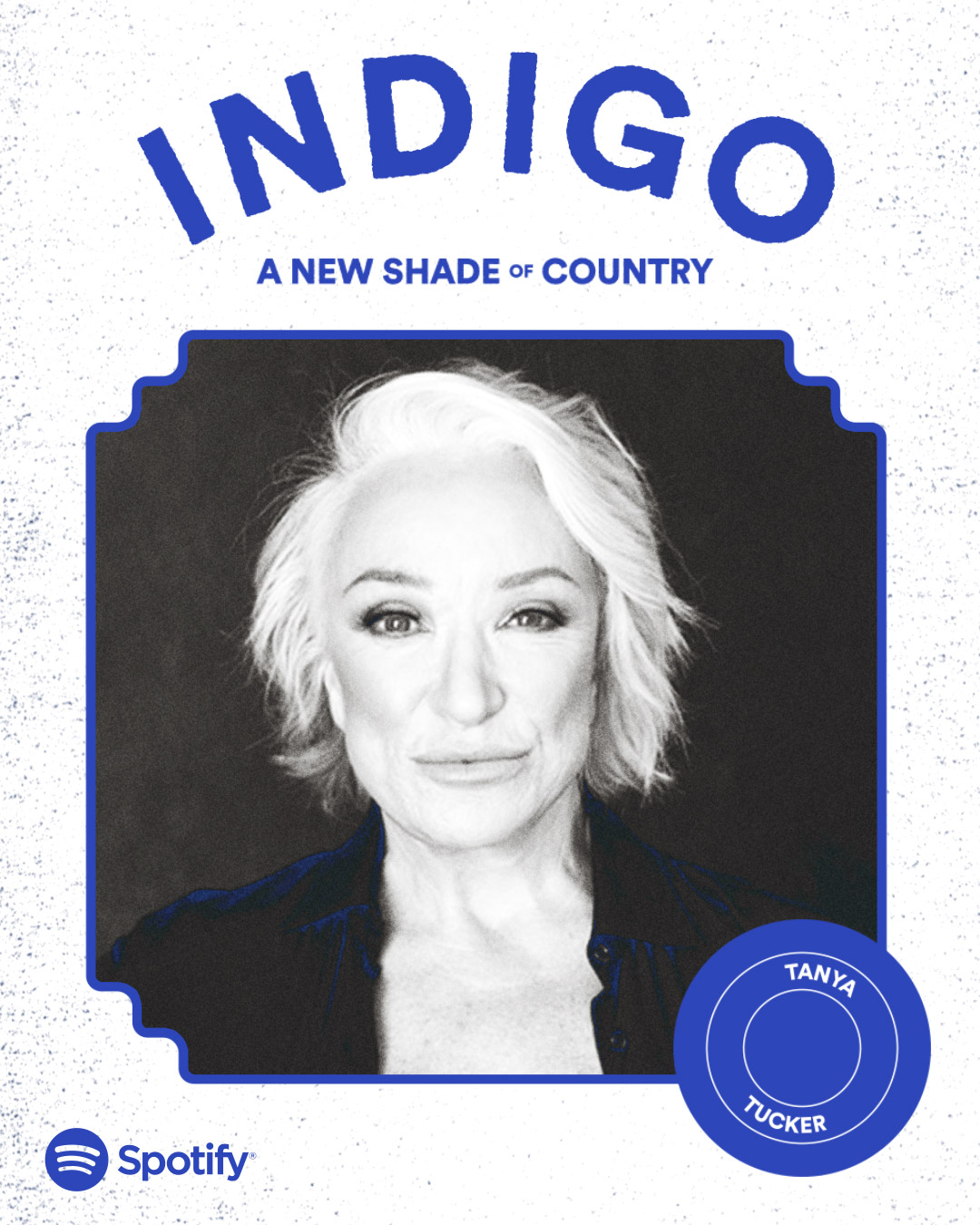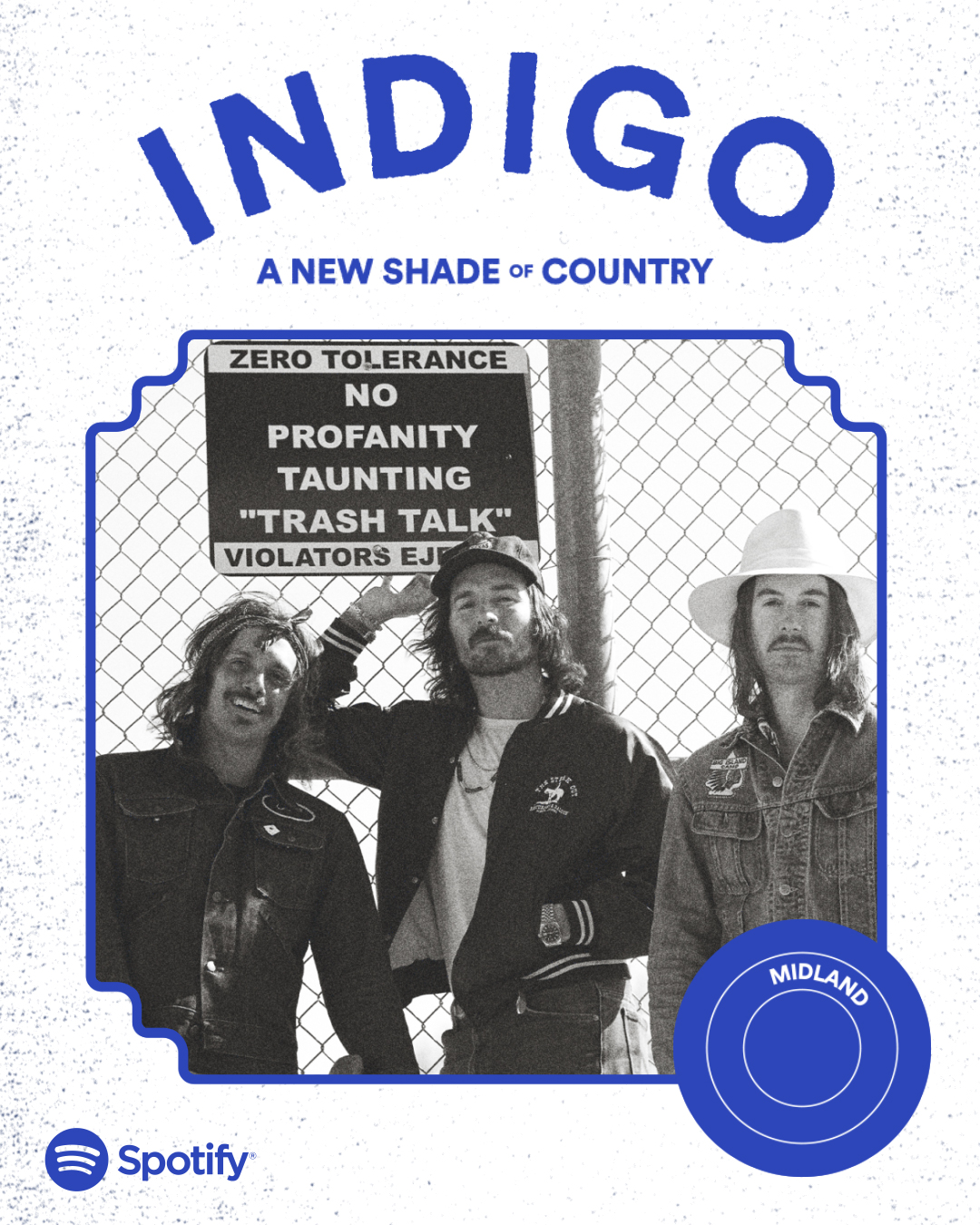 The name Indigo takes inspiration from two country staples, the first being the color used to dye blue jeans, a classic American look you'll often find country artists rocking. The second refers to the term indigo child, a way to describe someone with extraordinary talent who plays by their own rules, similar to the modern country songs on the playlist that push boundaries of the genre while still incorporating traditions of the past.
"We are excited to introduce the new Indigo playlist to our diverse spectrum of country music listeners," says Laura Ohls, Senior Editor, Spotify. "Spotify continues to be deeply committed to supporting the country music community and culture, and with the launch of Indigo, we hope that fans will explore the many facets of the genre to find new music they will love."
For listeners—whether they think of themselves as country fans or not—it's all about helping them explore the many sides of the genre while discovering new music and artists along the way. Meet a few of the featured artists.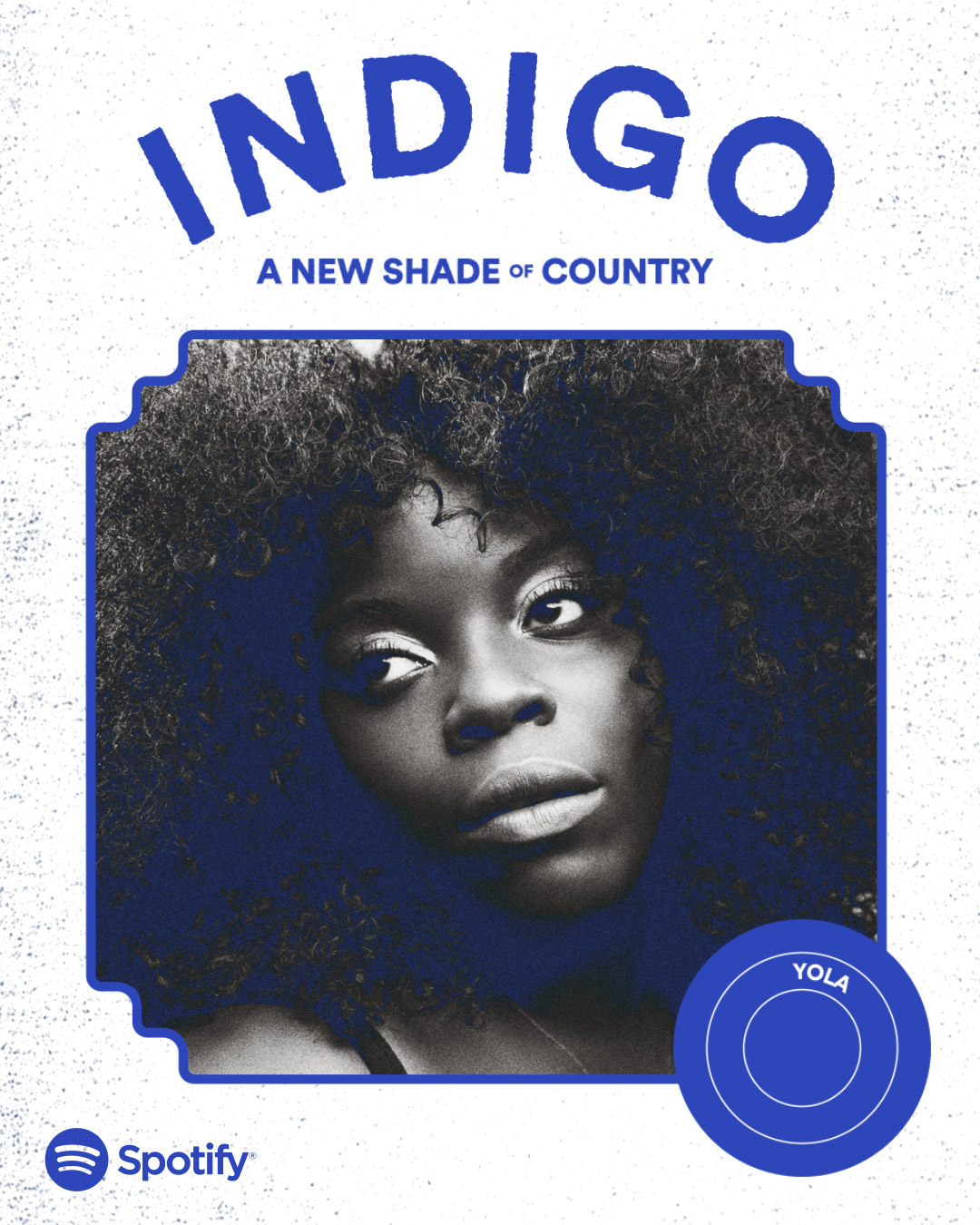 Hometown: Bristol, U.K.
Astrological sign: Leo
Musical inspirations: Heritage: Aretha Franklin, Crosby, Stills & Nash, Elton John, The Staple Singers, Dolly Parton, Dusty Springfield, Glen Campbell. Modern: Brittany Howard, Sheryl Crow, Michael Kiwanuka, Rufus Wainwright, Beck, Leon Bridges, LP
Favorite show you've played: Newport! It was such an honor to play alongside two women (Dolly and Mavis) who were some of my earliest inspirations!
Favorite podcast: I'm new to the podcast world but have been getting into NPR's All Songs Considered!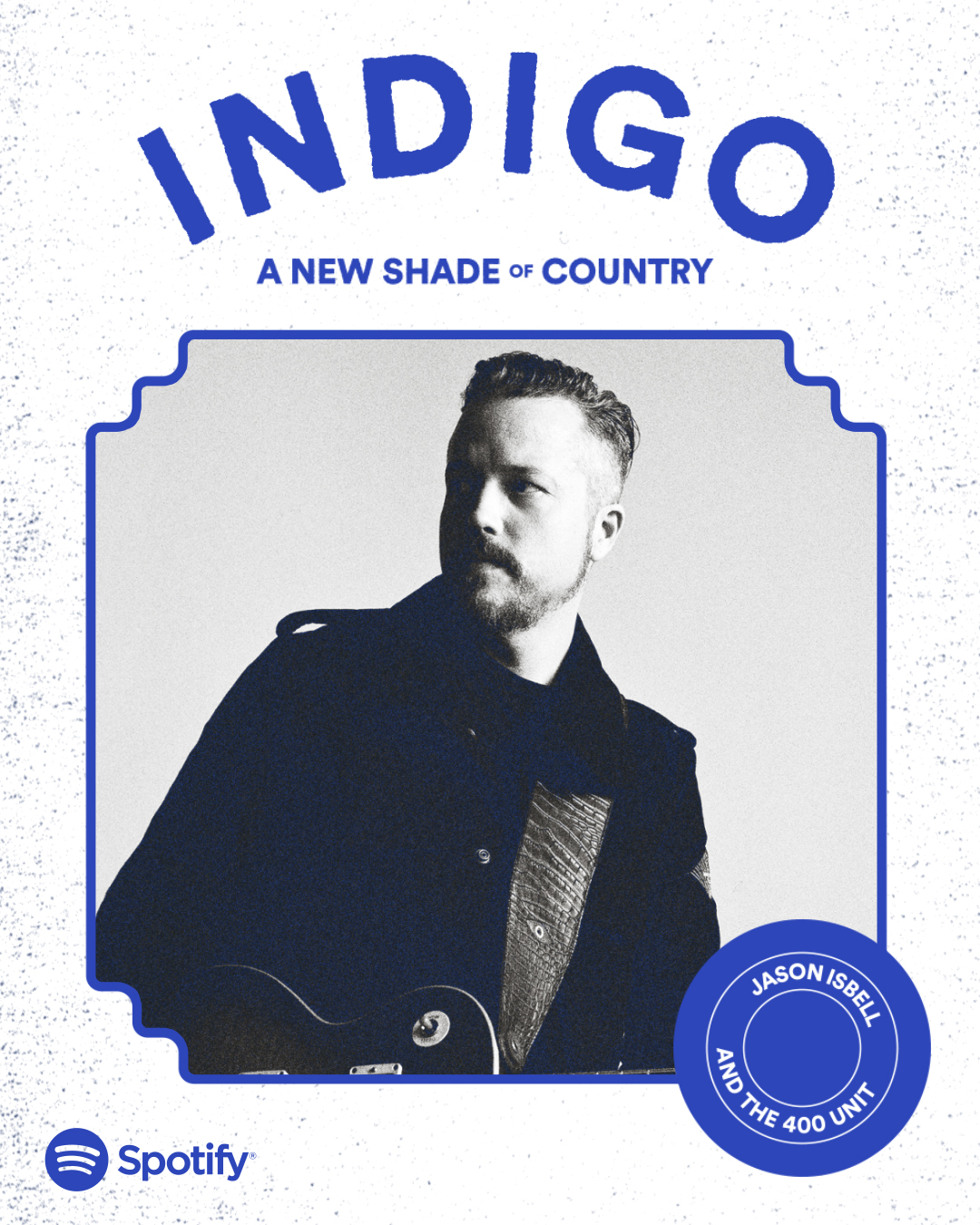 Hometown: Greenhill, AL
Astrological sign: Aquarius
Musical inspirations: Etta James, Crosby, Stills, Nash & Young, John Prine, Dire Straits
What was the inspiration for the title of your most recent album? Lotta ghosts on this album and a ghost is almost always a reunion.
Favorite song you've written: Today, it's "Only Children."
Favorite country album of all time: Time (The Relevator) by Gillian Welch.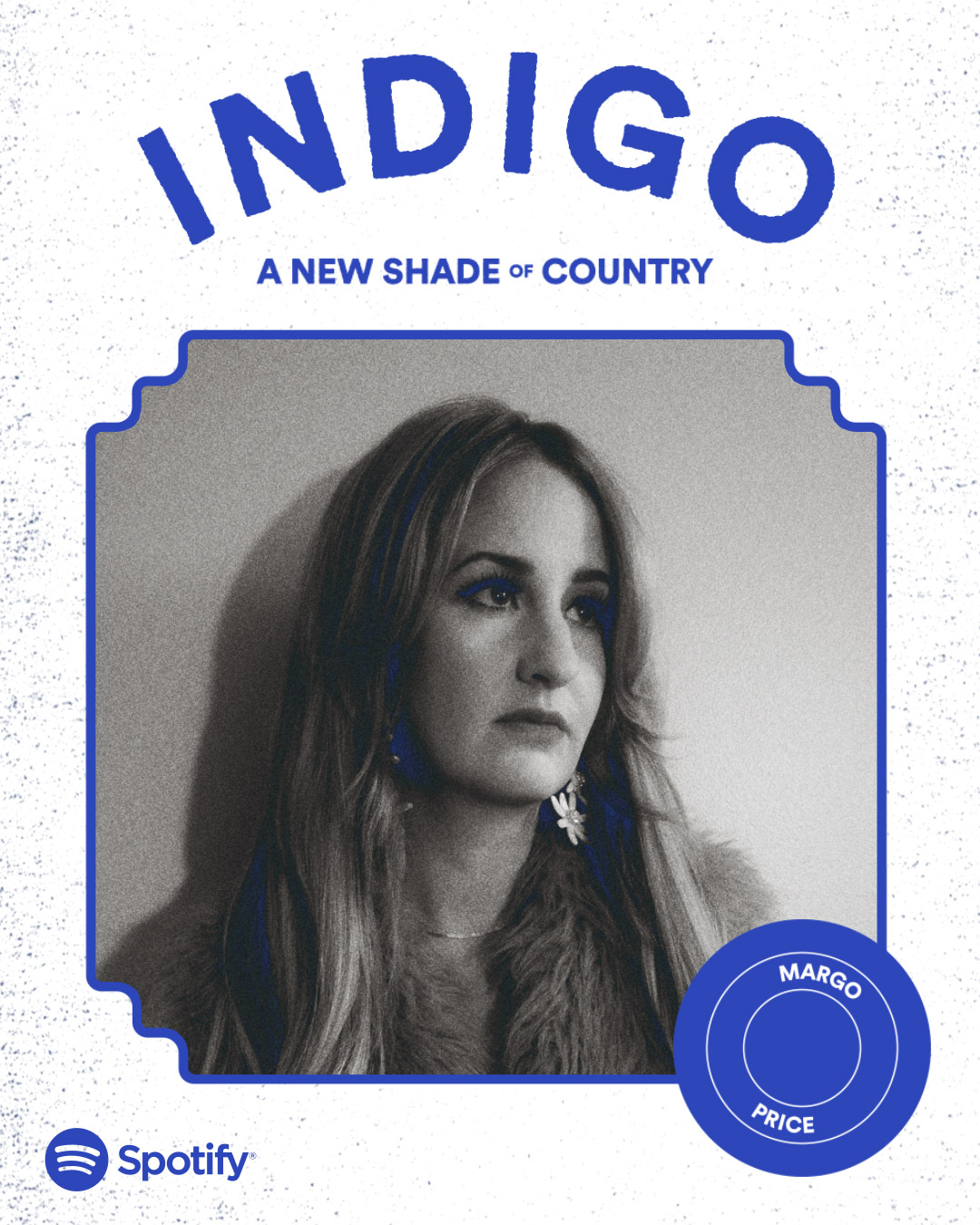 Hometown: Nashville, TN
Astrological sign: Aries
Musical inspirations: Bob Dylan, Joni Mitchell, Neil Young, Fleetwood Mac, Tom Petty, Emmylou Harris
What was the inspiration for the title of your most recent album?: It came from the cosmos.
Favorite show you've played: Saturday Night Live and Austin City Limits Music Festival.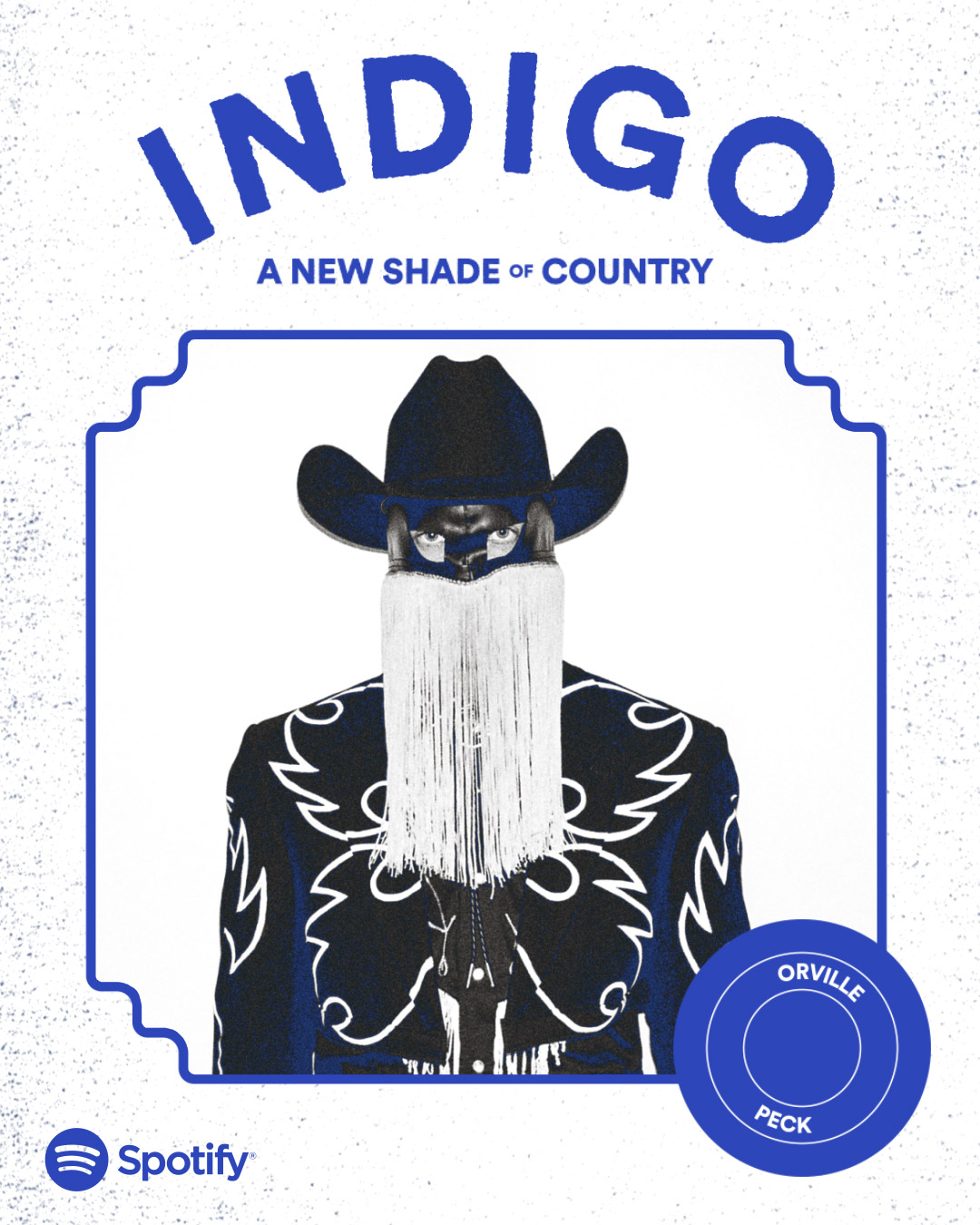 Hometown: Somewhere in the southern hemisphere
Astrological sign: Capricorn
Musical Inspirations: Johnny, Merle, Neil, Dolly
Favorite show you've played: Either ACL Music Festival opening for The Cure or my double headlining shows at the legendary Troubadour club.
Favorite podcast: We like to listen to paranormal stuff while driving through the desert on tour.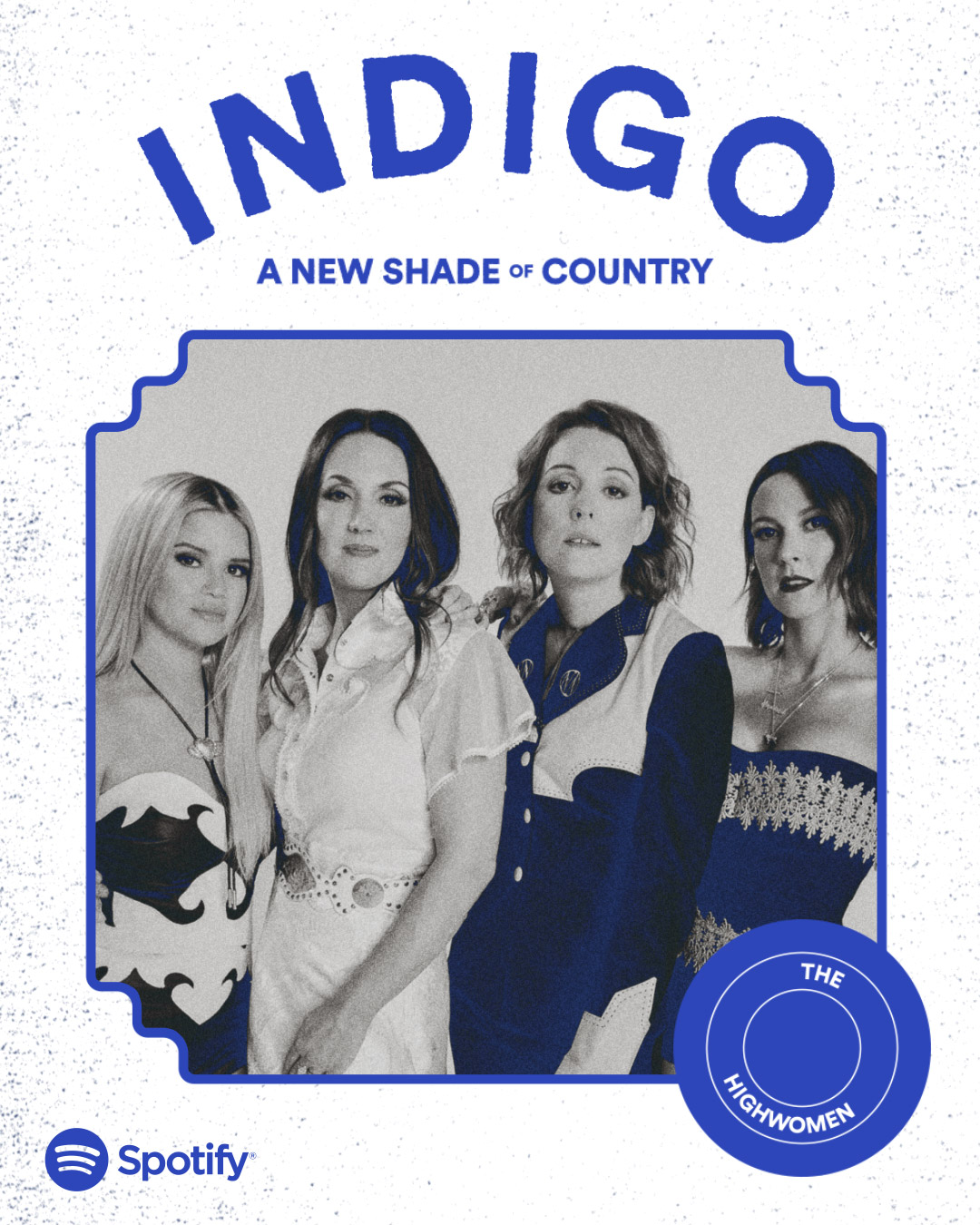 Hometown: Mineral Wells, TX (Amanda); Arlington, TX (Maren); Maple Valley, WA (Brandi); Nashville, TN (Natalie)
Astrological sign: Pisces (Amanda), Aries (Maren), Gemini (Brandi), Aries (Natalie)
Musical inspirations: Cindy Walker, Pretenders, Sheryl Crow, Leonard Cohen, Radiohead, Neko Case, Joni Mitchell, Elton John, Queen, Johnny Cash, Indigo Girls, Dolly Parton, Bonnie Raitt, Sarah Mclaughlin, Gillian Welch (Amanda, Brandi, Natalie)
Favorite song you've written: "Parking Lot Pirouette" (Amanda), "The Joke" (Brandi), "Crowded Table" (Natalie)
Favorite country album of all time: This changes often for me, but currently I'd say L.A. To Miami, Keith Whitley (Amanda); Gillian Welch's Revival (Natalie)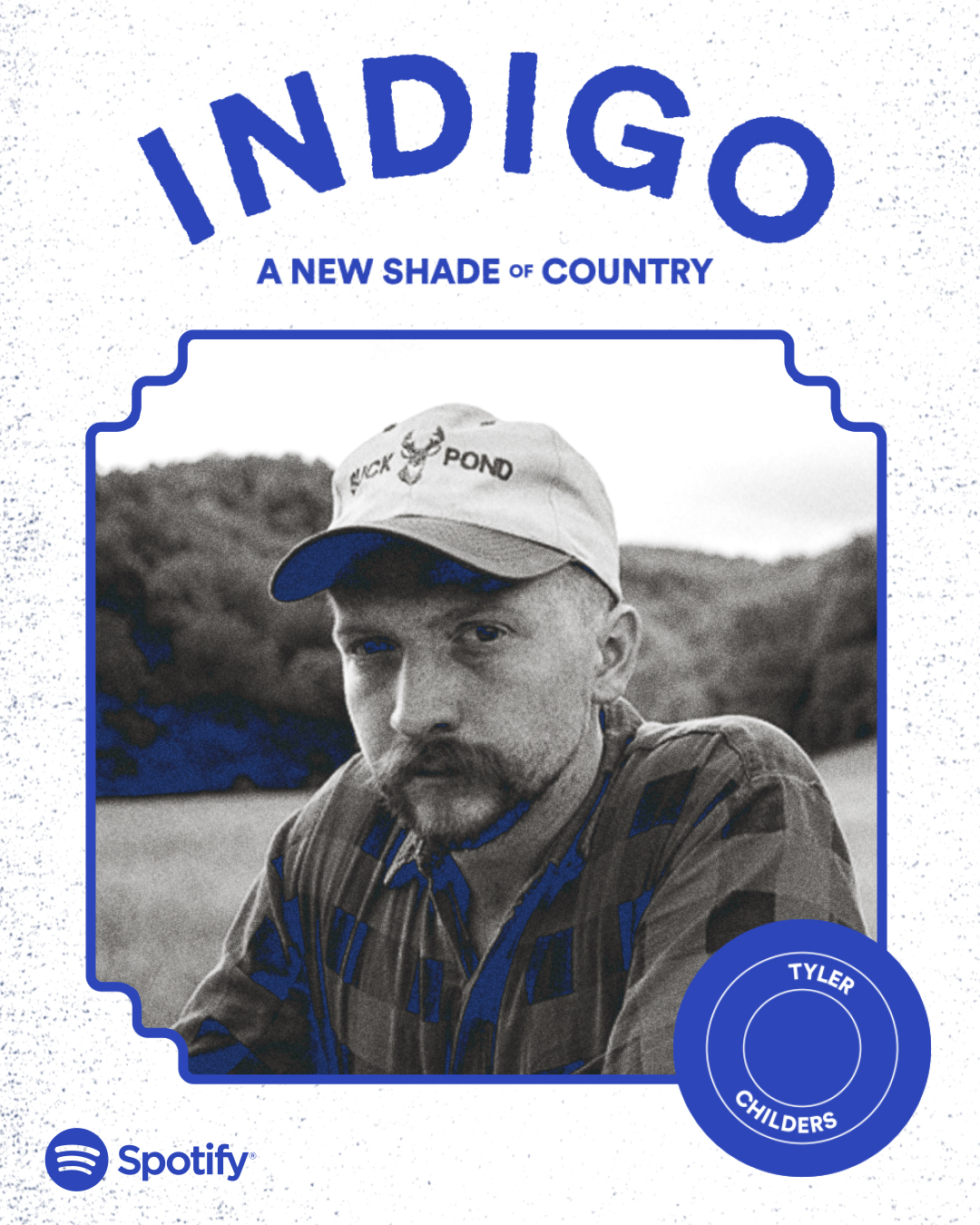 Hometown: Lawrence County, KY
Astrological sign: My birthday is June 21st, the summer solstice; the longest birthday of the year. Some folks have told me that June 21 makes me a Gemini, others have said a Cancer. A lady at a hostel once told me I was a Gemini/Cancer cusp, and I've always found that a convenient compromise to the zodiac question.
Musical inspiration: Some of my musical inspirations are Ricky Skaggs, Robert Earl Keen, Larry Cordle, Ralph Stanley, John Hartford, and Jerry Clower.
Favorite show you've played: Me and the boys have played a lot of shows, but at the moment, one that is coming to mind as a really fun show is the Charleston, SC, show we recently played. We surprised Chase with a birthday cake onstage; the boys played great.
Favorite podcast: I really like the first season of My Dad Wrote a Porno. Cocaine and Rhinestones. Mared & Karen was pretty eerie.
Take a listen to what Indigo is all about below.