MAKE 'EM LAUGH
Germany's Till Reiners Celebrates Comedy and the Comedians on His New Podcast, 'Jokes'
When it comes to German podcasts, comedy is king. It's the number one genre in the country, with more than a third of the top podcasts falling into the category. While there are dozens of shows that leave listeners in stitches, there's yet to be one that celebrates comedy and the comedians who make fans laugh, snicker, and chuckle—until now. Enter Till Reiners and his new Spotify Original Podcast, Jokes.
Till is one of Germany's most well-known comedians. He not only tours the country with his set, but he also has his own TV show and makes regular appearances on the satirical late-night show Heute Show.
Each week on Jokes, Till will be joined by a fellow comedian—newcomers and legends alike—to talk about their work, how they see the world, their influences, and how it all comes together. Some of the guests listeners can look forward to include Christian Ulmen, Aurel Mertz, and Hazel Brugger. 
We caught up with Till to learn about his take on comedy, the ideal podcast guest, and more.
According to Spotify's streaming data, comedy is currently the most popular podcast genre in Germany. Why do you think that is?
It's entertainment, obviously! Most people like to listen to two funny people talking. And of course, it helps if it's their job anyway.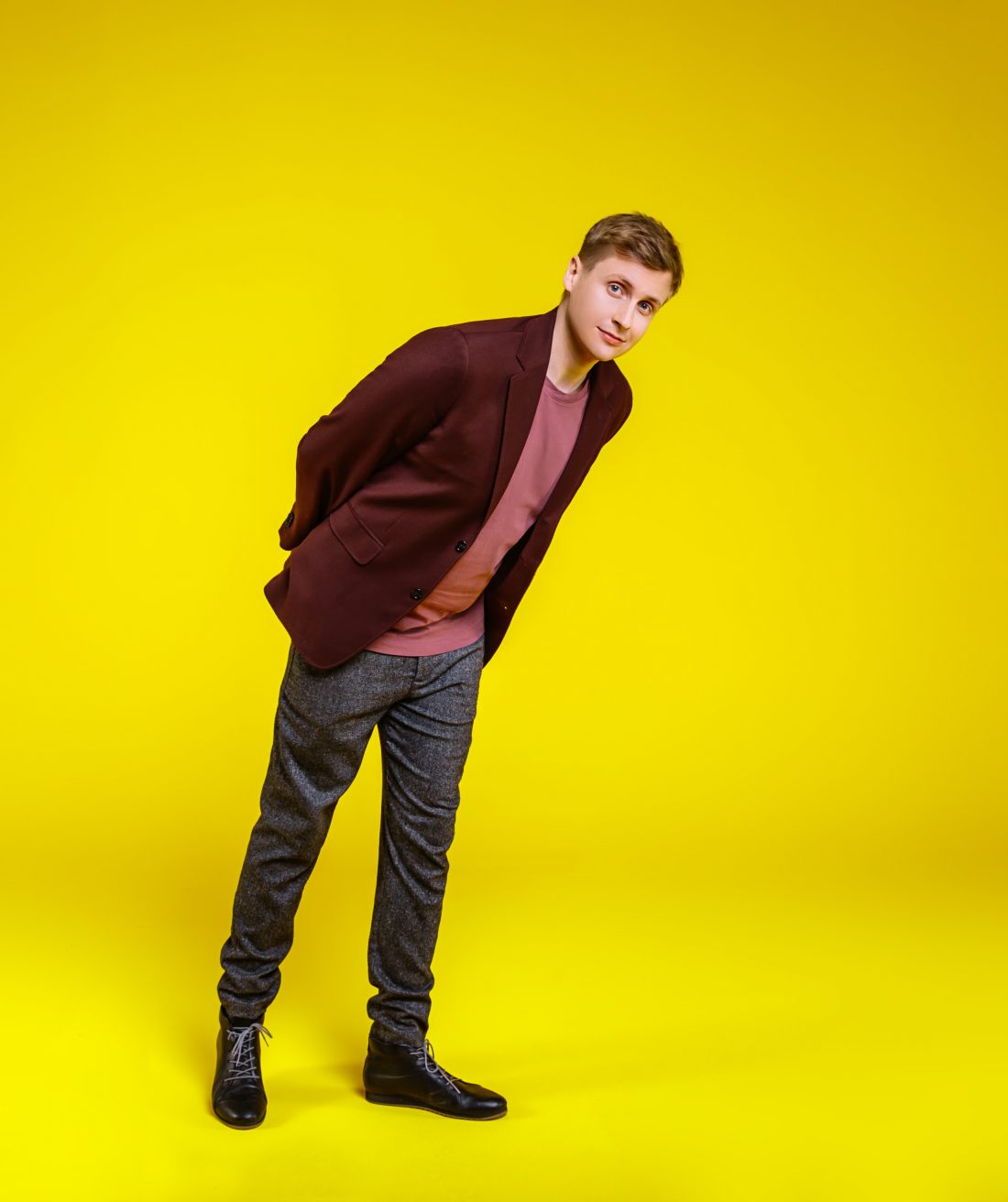 Why do you think comedy is important, especially now?
I need humor in my life, and I think a lot of people feel that way. Comedy is the best way to talk about important topics. There's so much information available—but there's too much and it's too boring. Comedy is about how the artist sees the world in a way that makes it interesting. It's not so much about finding the information anymore, it's about making it entertaining.
Was there anything that surprised you about the guests you had on the show?
I was surprised at how open most of the guests were. I talked to Christian Ulmen about why his films have a different style of humor than his TV series. Ariana Baborie told me about hostility in the comedy scene. Aurel Mertz described dealing with racist comments from a producer. Helene Bockhorst and I created a list of the worst things about being on tour. And with Hazel Brugger, it just flowed. We went deep into the topic of humor. I think every episode has something special. 
If you could have anyone from all of history on the podcast, who would it be and why?
Psychotherapist Sigmund Freud. Absolute podcast gold! I would ask questions about his method and he'd tell me his hardest and most absurd therapy cases. Freud can also write very well, so I would expect him to be eloquent.
How does hosting a podcast compare to doing standup or other forms of comedy?
When you're doing standup, there's only limited interaction between you and the audience. But when you're recording a podcast, you have to really listen and respond to the other person. In the best episodes of Jokes, I ask one prepared question and the conversation just goes from there.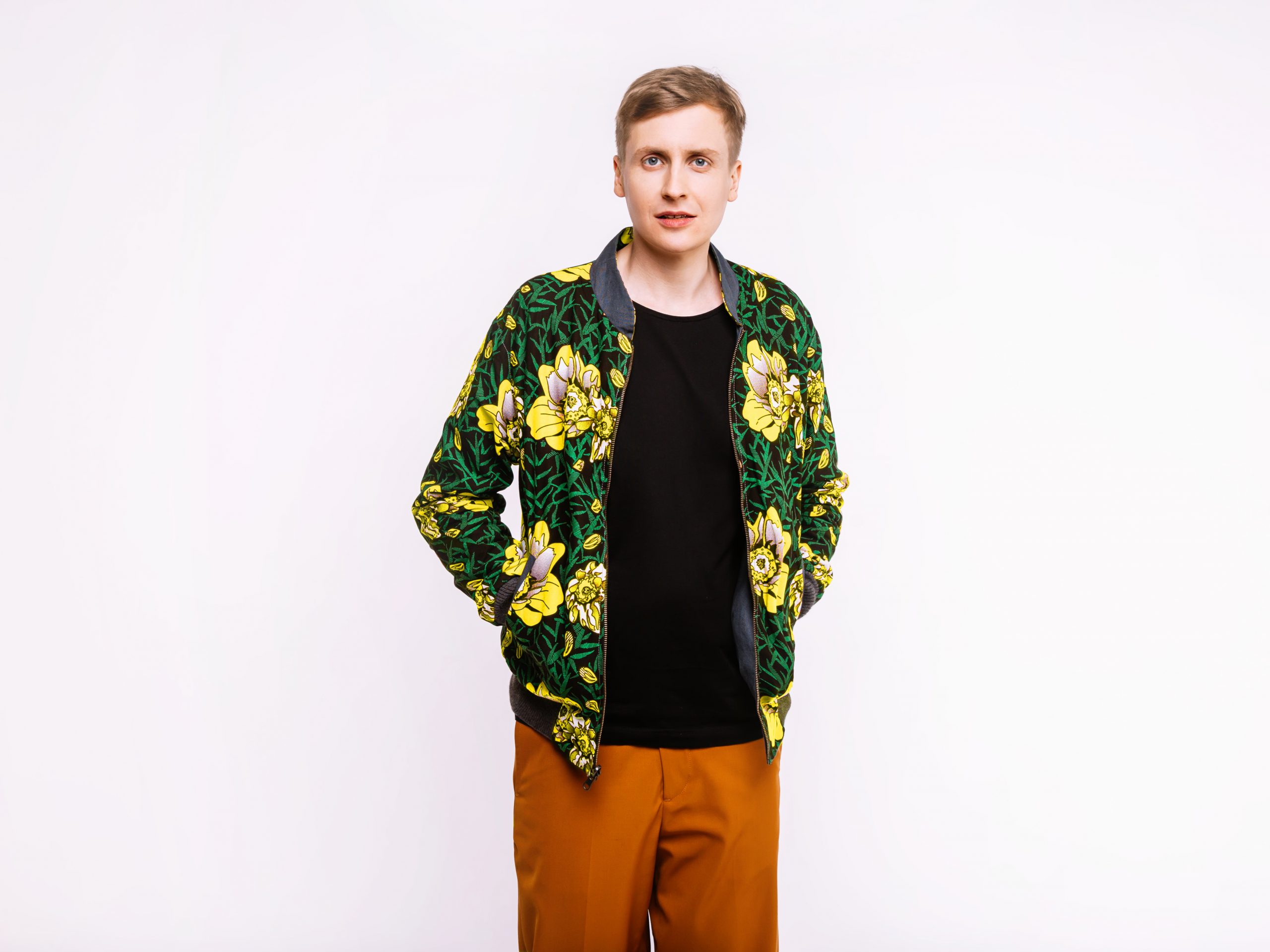 What do you hope listeners will take away from your podcast?
In the podcast I get to talk to a lot of successful people, but they're not happier than I am because of that success. They just found a way to deal with the dark moments in life. I think this podcast will make listeners happy and teach them something about themselves by showing them new ways to think about their problems.
What's one podcast that always makes you laugh?
Of course I listen to the podcast Talk ohne Gast and I have to chuckle. I also listen to Deutschland3000 regularly—Eva Schulz is a great conversationalist—and the Comedy Gold podcast. 
Jokes is available now on Spotify, with new episodes dropping every Tuesday. Stream the first episode below.