TWICE AS TALL
Burna Boy Takes Over Spotify's Black History Is Now Hub in Celebration of Nigerian Independence Day
Photo credit: Nicolas Gerardi
The African diaspora has commanded a robust historic influence on music, culture, and audio that continues to this day. That's why, in 2018, Spotify created our Afro Hub to celebrate and educate fans about the continent's diverse music cultures and Black creators, including Nigerian singer-songwriter Burna Boy. Last year, to celebrate the artist's influence and his seventh project African Giant, Spotify launched the "Burna Bank" ATM installation in Brooklyn. Now, on the heels of his newest album, Twice As Tall and to kick off the week of Nigerian Independence Day, Burna Boy is once again partnering with Spotify to take over our Black History Is Now (BHIN) hub in celebration of all things Black history. 
The collaboration features Burna Boy's own curation of playlists and podcasts within the hub to uplift and amplify fellow Black voices—a theme that is also prominent in his album. Burna Boy's takeover of Black Superheroes features his own inspirational idols, while Black to the Future consists of personal predictions for the next Black music superstars taking over the game. He's even joined by Mama Burna herself for a co-curated takeover of Queen, to celebrate the pivotal roles women have had in shaping his career. 
Other shelves of the BHIN hub will include The Elite 5, containing artist profiles of Burna's five legendary music inspirations: Fela Kuti, Angelique Kidjo, Super Cat, Bob Marley, and Diddy. Burna will also curate The Giants of Africa with recent new releases and iconic albums from Nigerian icons, all in celebration of the talent and perseverance born out of the most populous country in Africa.
To top off the collaboration, Spotify and Burna Boy created limited edition Burna Boy comic book cards representing different Burna characters inspired by Twice As Tall themes. Each card outlines the powers each character has. Find the Burna Boy cards across Spotify's social channels and inside the BHIN hub.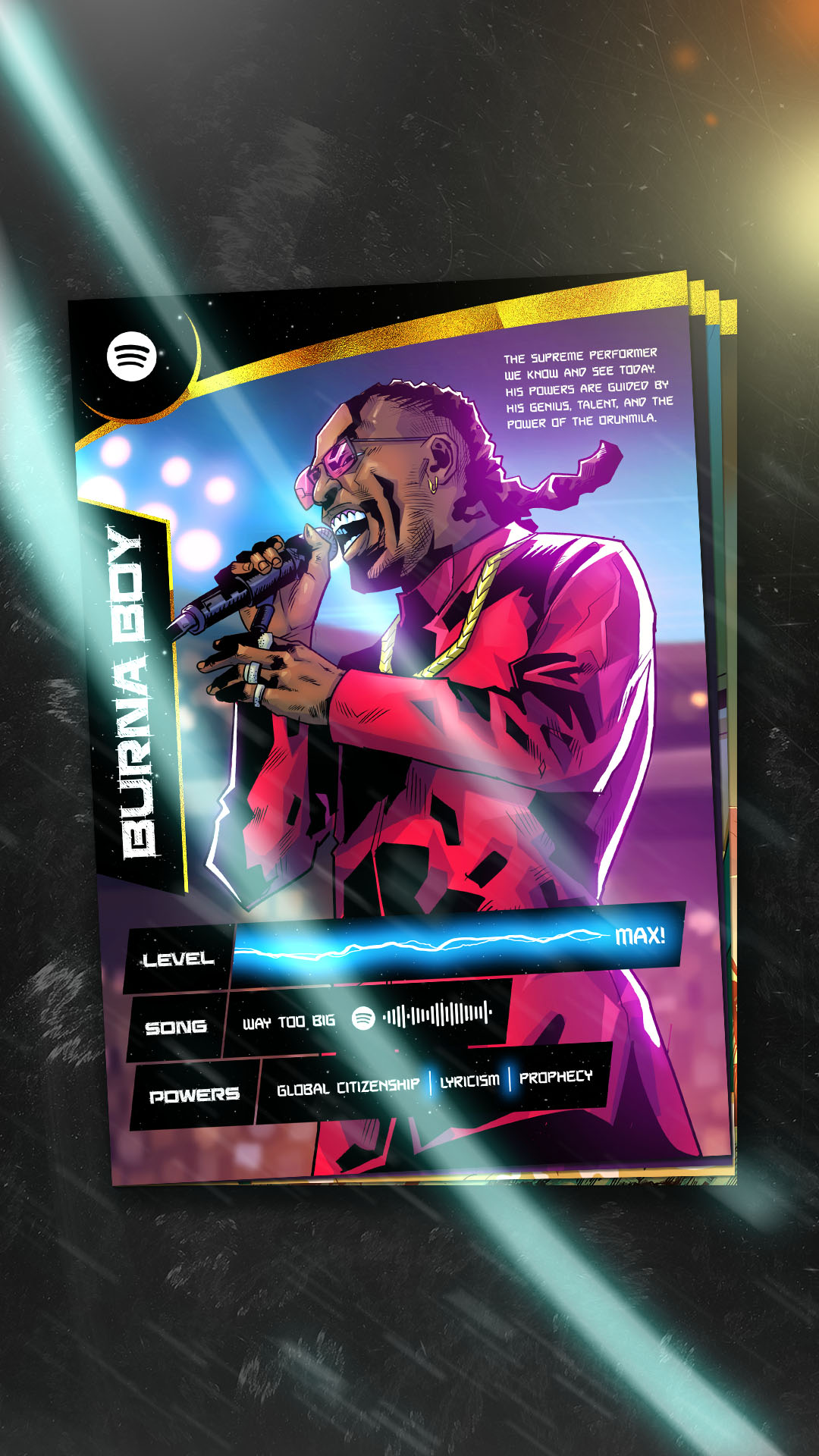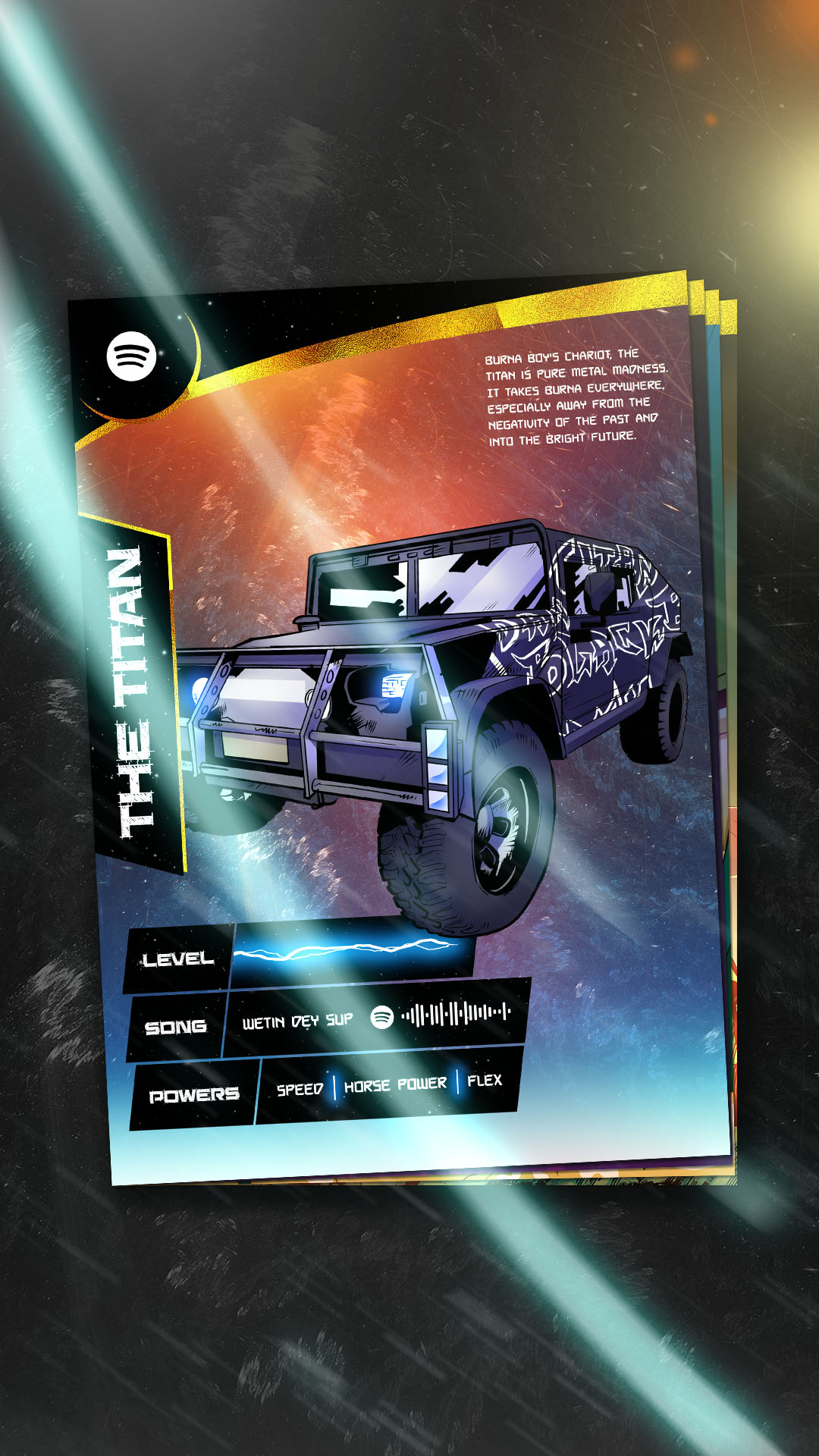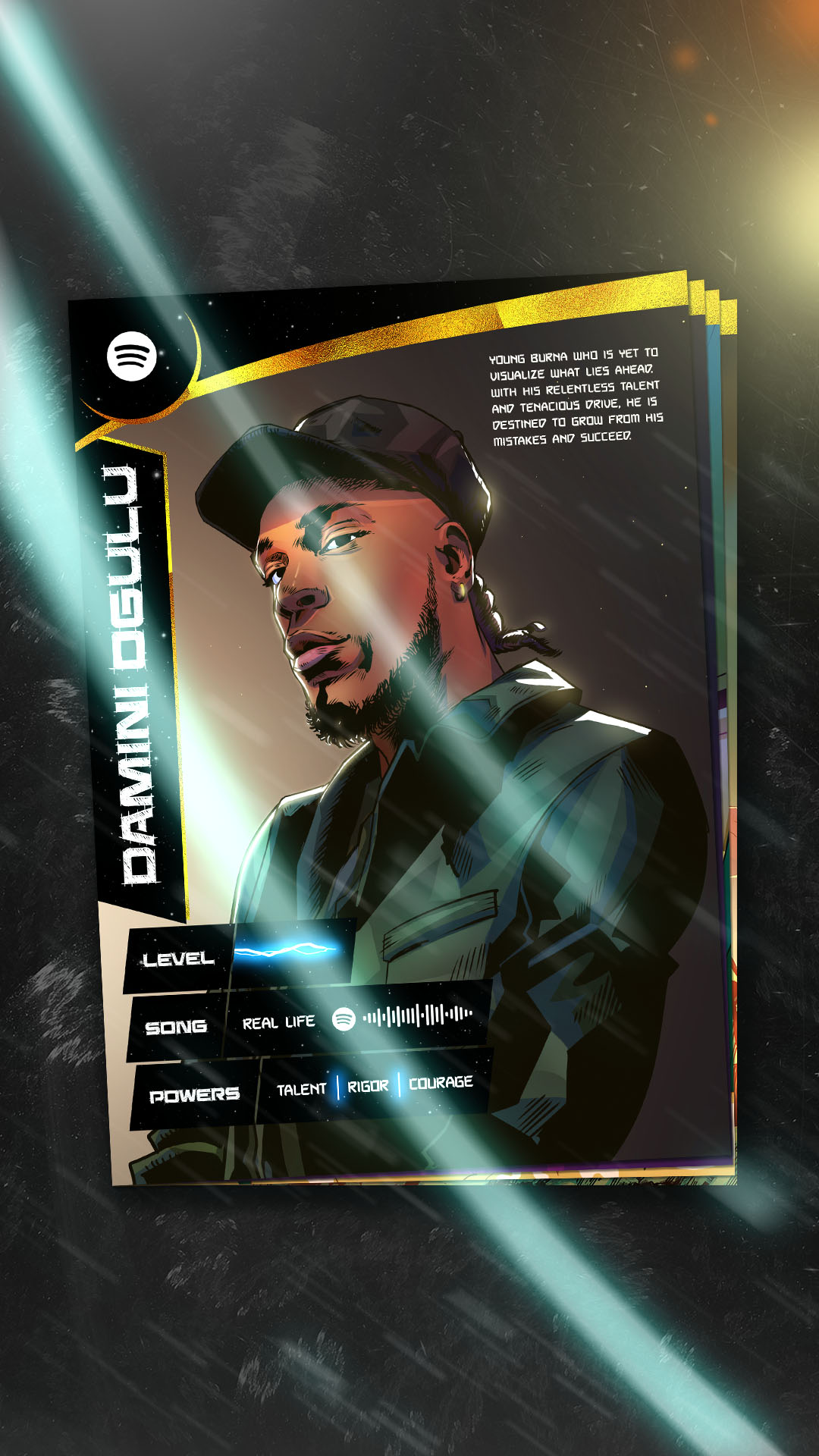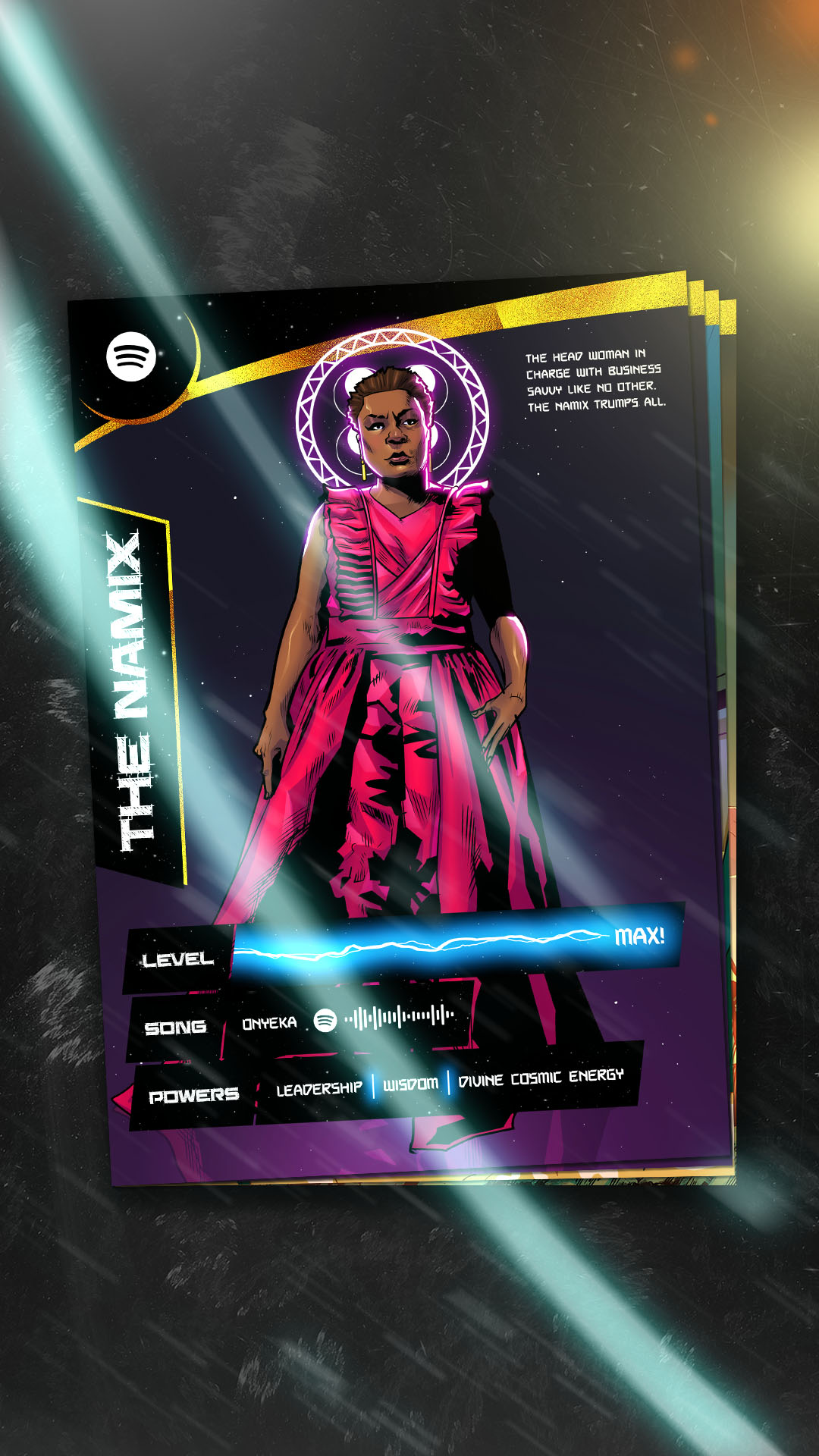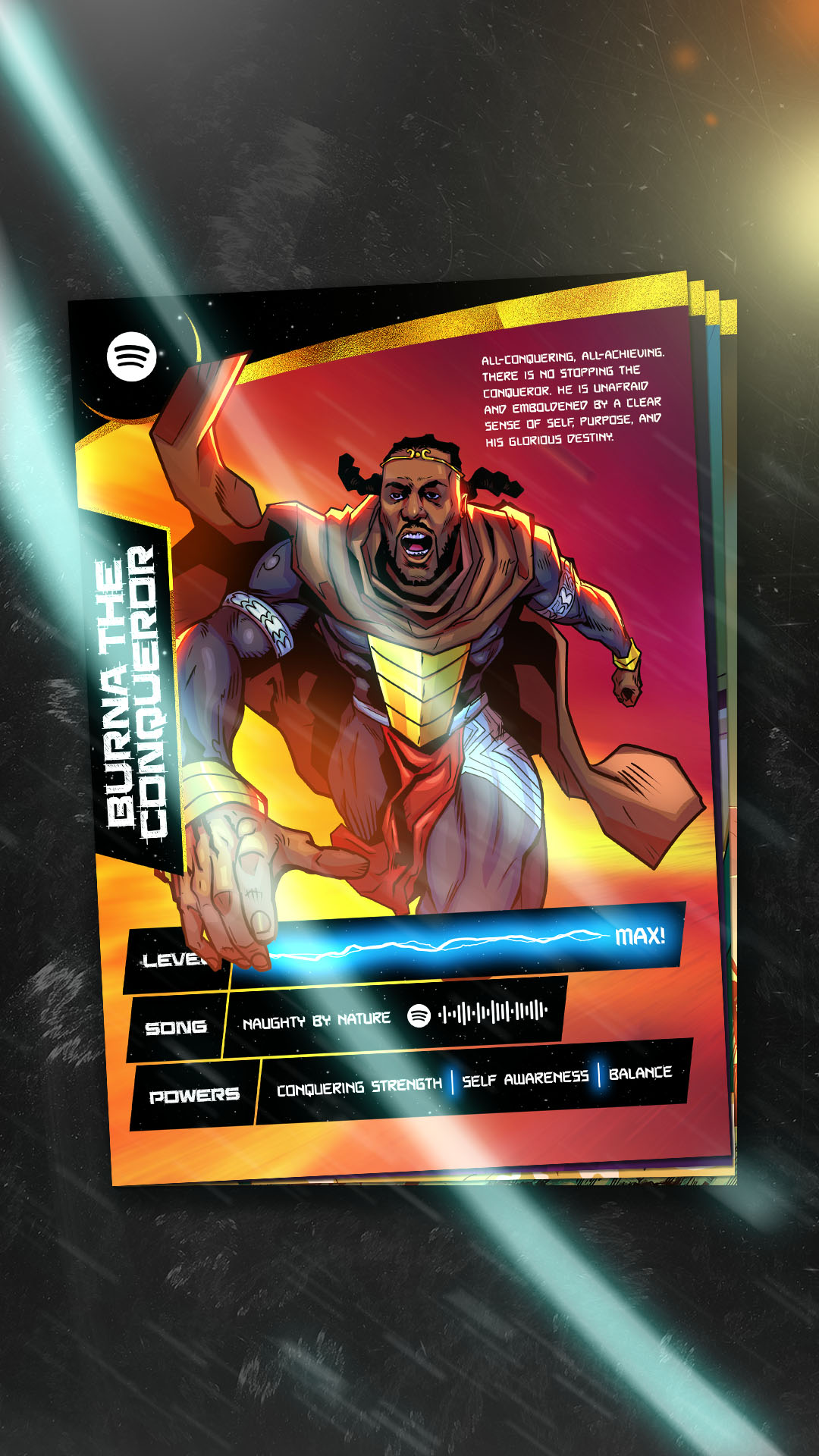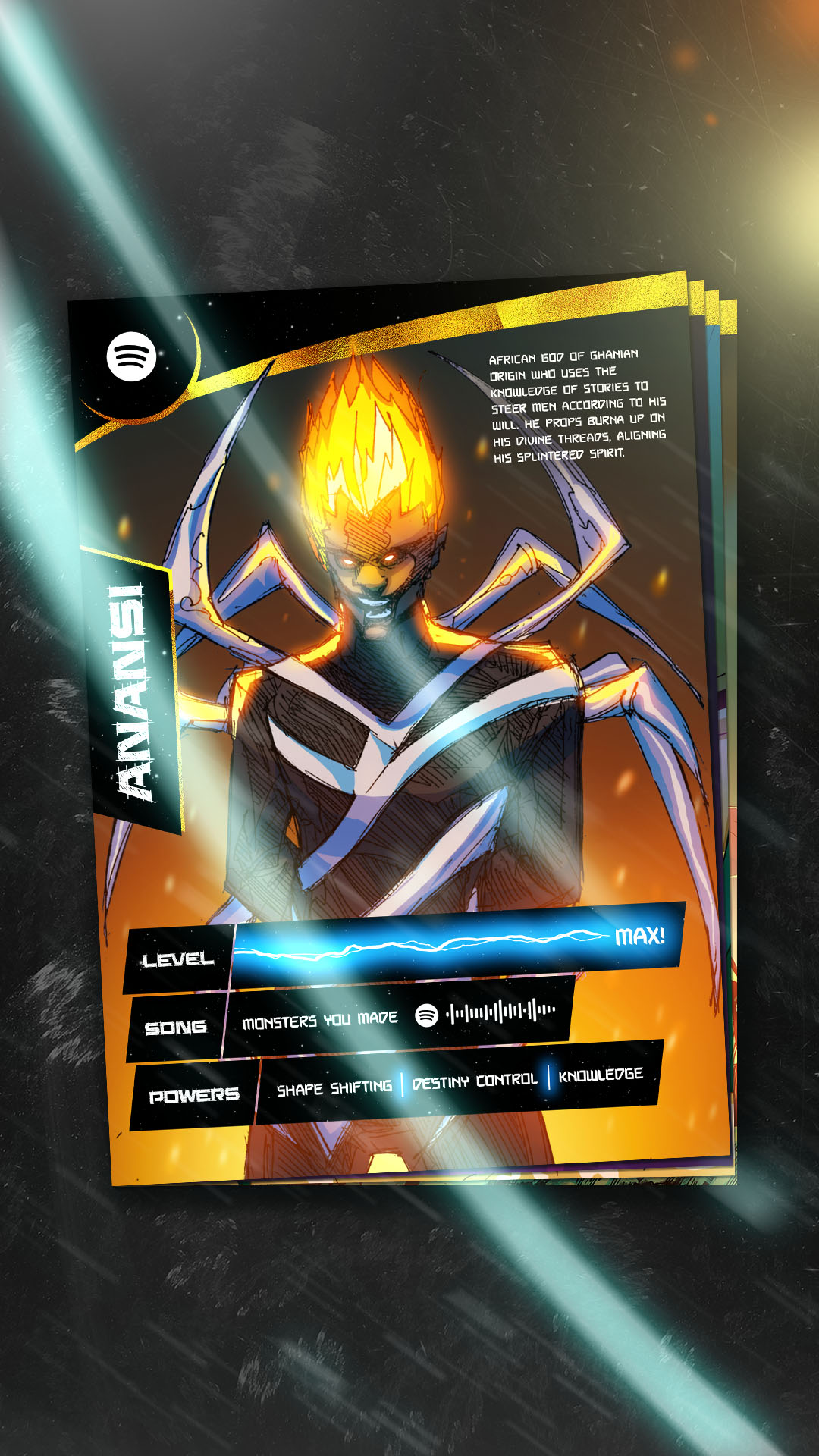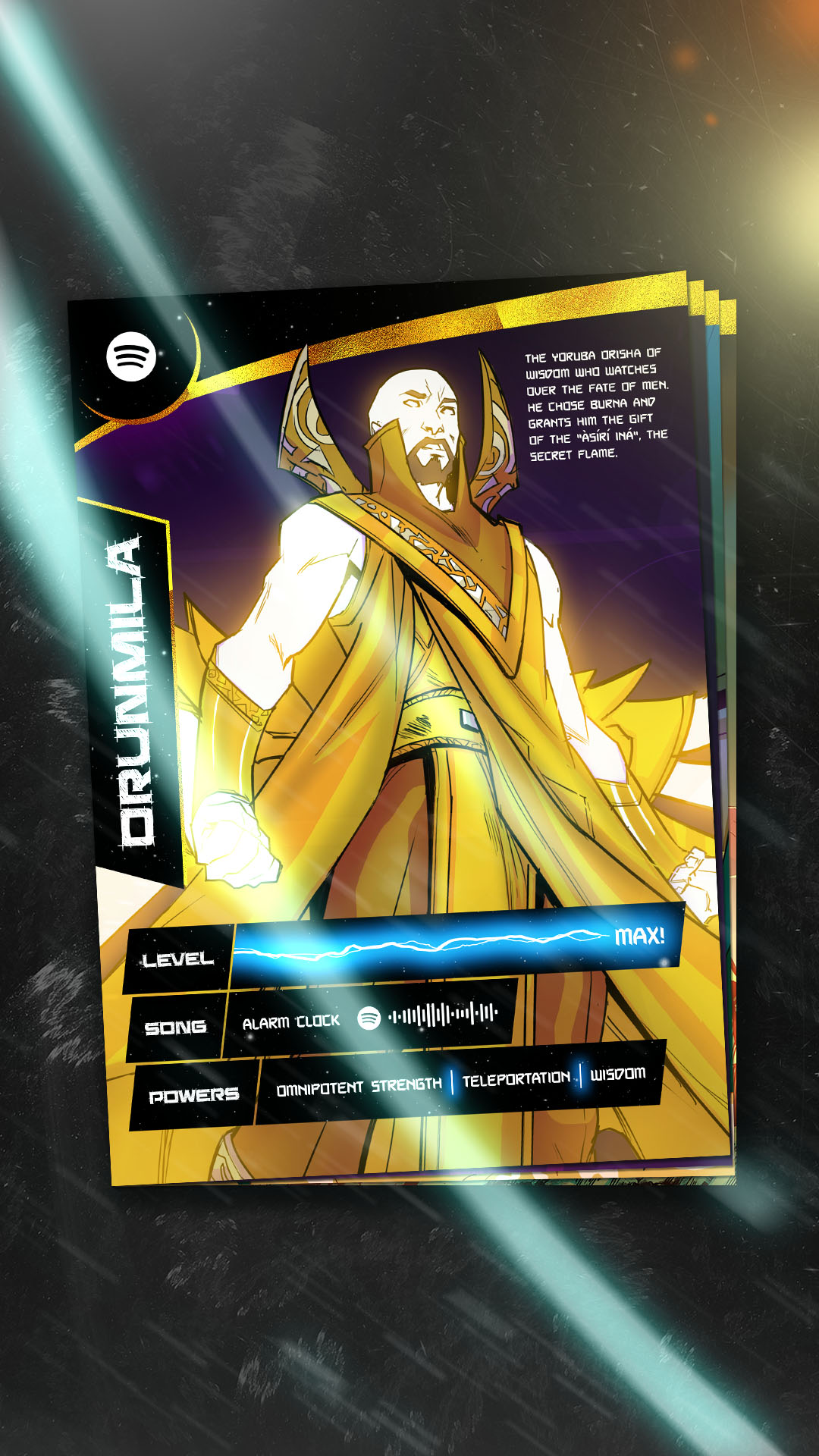 Burna Boy's weeklong takeover marks Spotify's continued commitment to amplifying Black voices across audio, within the Afro-centric genre and beyond.
Take a listen to Burna Boy's Afro Hub takeover of Black Superheroes below.