Amplifying Artist Input in Your Personalized Recommendations
Listeners enjoy Spotify because we introduce them to music to fall in love with—including music they might not have found otherwise. In fact, Spotify drives 16 billion artist discoveries every month, meaning 16 billion times a month, fans listen to an artist they have never heard before on Spotify. We're proud of that and are actively refining our algorithms to enable even more fan discoveries of new artists each month.
We're able to make great personalized recommendations because of complex, dynamic systems that consider a wide variety of inputs about what you like—which we refer to as signals—and balance those signals in many possible different pathways to produce an output: the perfect song for the moment, just for you.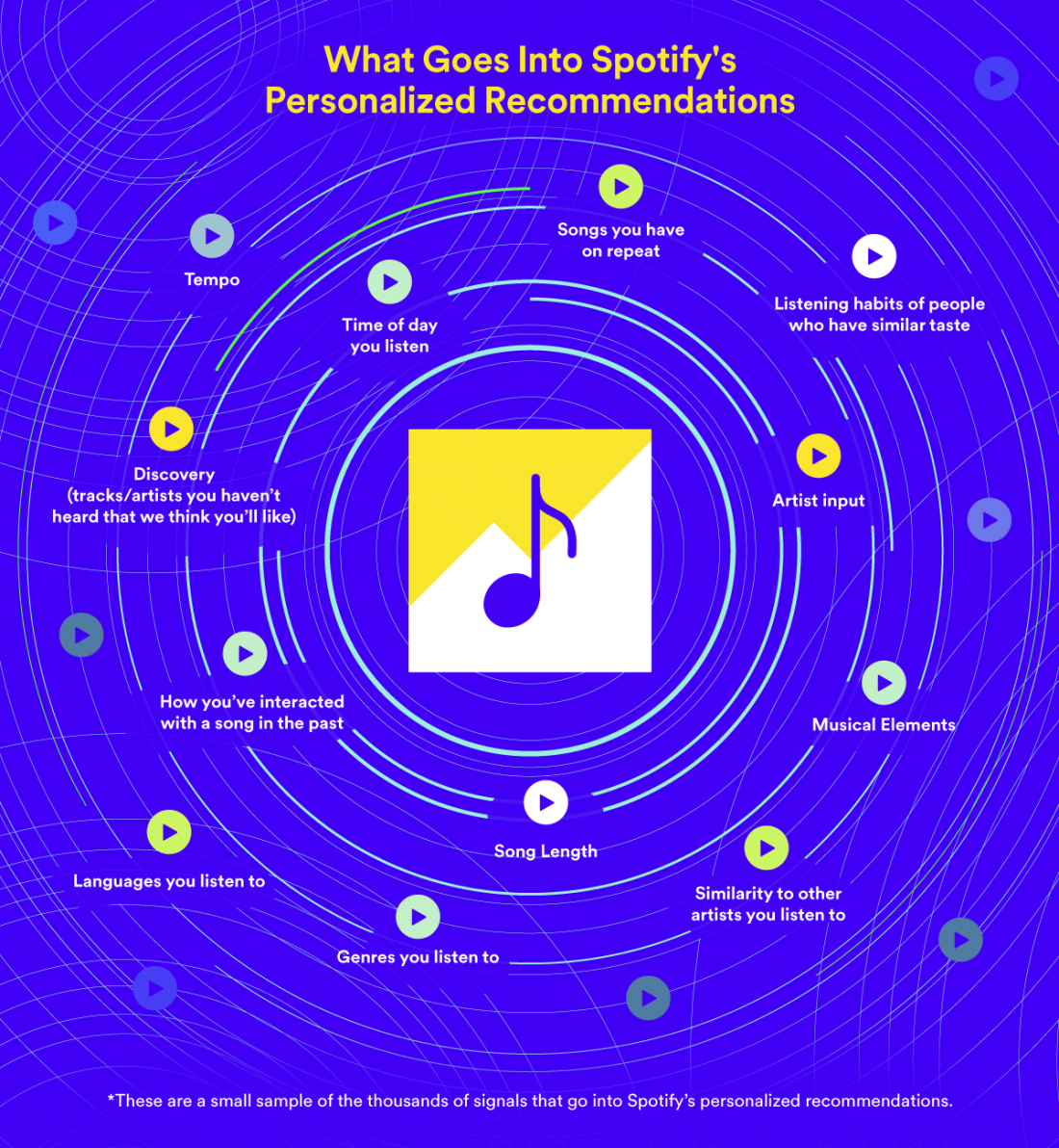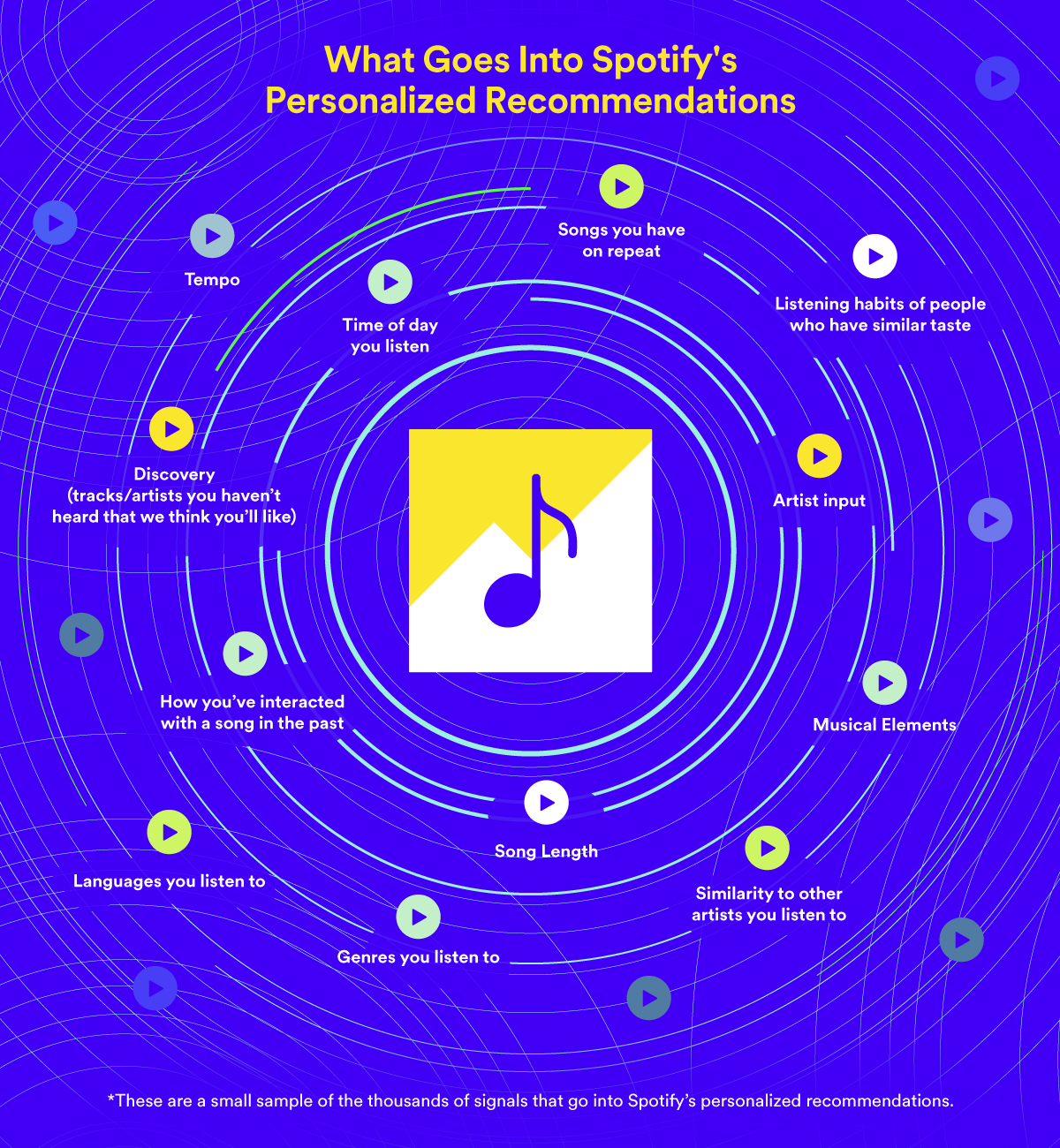 This might sound complicated—and it is! Our personalized recommendations take into account thousands of types of signals: what you're listening to and when, which songs you're adding to your playlists, the listening habits of people who have similar tastes, and much more. In order to create algorithms that truly deliver the right song for the right time, we're also taking into account less obvious factors: things like time of day, or the order in which you're listening to songs or podcasts, or the release date of a song. 
Artists tell us they want more opportunities to connect with new listeners, and we believe our recommendations should also be informed by artists—their priorities and what they have to say about their music. And soon, we will roll out a test of a service that gives artists a say in how their music is discovered. 
In this new experiment, artists and labels can identify music that's a priority for them, and our system will add that signal to the algorithm that determines personalized listening sessions. This allows our algorithms to account for what's important to the artist—perhaps a song they're particularly excited about, an album anniversary they're celebrating, a viral cultural moment they're experiencing, or other factors they care about. 
To ensure the tool is accessible to artists at any stage of their careers, it won't require any upfront budget. Instead, labels or rights holders agree to be paid a promotional recording royalty rate for streams in personalized listening sessions where we provided this service. If the songs resonate with listeners, we'll keep trying them in similar sessions. If the songs don't perform well, they'll quickly be pulled back. Listener satisfaction is our priority—we won't guarantee placement to labels or artists, and we only ever recommend music we think listeners will want to hear. 
We're testing this to make sure it's a great experience for both listeners and artists. To start, we'll focus on applying this service to our Radio and Autoplay formats, where we know listeners are looking to discover new music. As we learn from this experiment, we'll carefully test expanding to other personalized areas of Spotify. 
We believe this new service will unlock more discoveries than ever before. Our recommendations rely on signals from you, so keep on listening to what you love!