BREAKTHROUGH ARTISTS
Spotlighting CHAII, Jawsh 685, Paige, and MELODOWNZ at Aotearoa Music Awards
Coming up this weekend is New Zealand's annual music event: The Aotearoa Music Awards. And this year is particularly unique, as Spotify takes the role of the event's official audio streaming partner. With this new partnership comes a lasting commitment from Spotify to the New Zealand artist community, and one that continues to amplify the country's diverse and creative local artists found on Spotify.
That talent includes the four nominees for the Spotify Breakthrough Artist Award, who have seen streaming success on Spotify throughout 2020 on a global scale. The nominees include singer and Jason Derulo collaborator Jawsh 685, rapper-producer and RADAR artist CHAII, singer-songwriter Paige, and rapper-poet MELODOWNZ.
Collectively this year, the four have amassed 652.75 million streams on Spotify thanks to audiences at home and around the world. Take a look at the streaming success of each artist to date: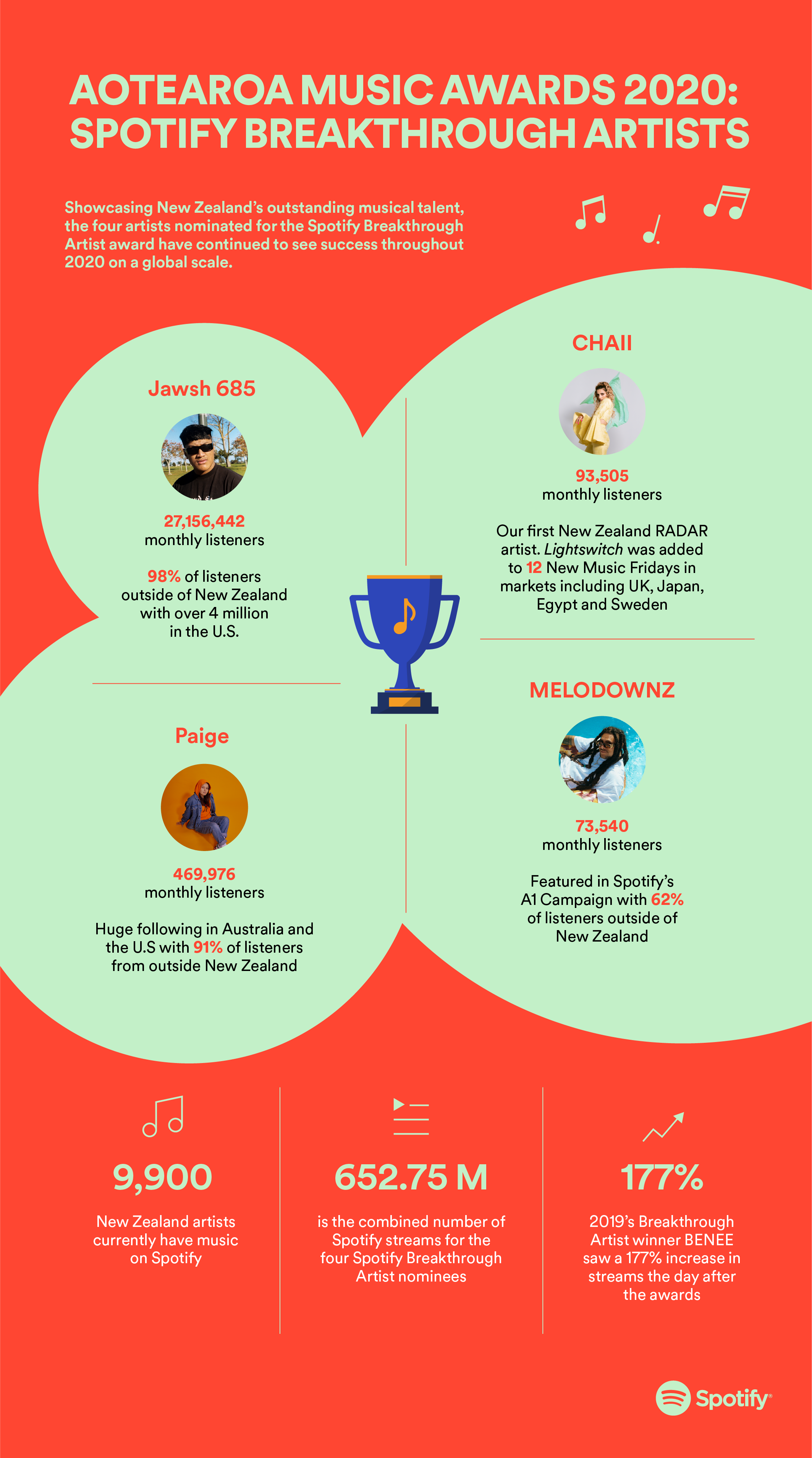 Can't wait for the awards? Find CHAII, Jawsh 685, Paige, and MELODOWNZ on the official Aotearoa Music Awards playlist below.