SECONDS, ANYONE?
The Ringer Podcast Network and Majordomo Media Serve Up 'Recipe Club' With David Chang and Chris Ying
Cooking shows have long served up entertainment and rumbling stomachs, and now culinary podcasts are following suit, with something all new simmering onto Spotify on November 17. The Ringer Podcast Network and Majordomo Media are taking the lid off Recipe Club, an all-new podcast series from David Chang. It comes on the heels of the chef-restaurateur, author, and television host/producer's first successful podcast, The Dave Chang Show.
In the new weekly show, co-hosts David Chang and Chris Ying, plus a rotating featured guest, will present different recipes for well-known dishes from somewhere across the culinary universe. All three hosts will cook the dishes, then give their unfiltered critiques and debate which recipe submission was the strongest. Get ready for moments like Chang, Ying, and acclaimed food writer Priya Krishna arguing over the merits of each cook's respective method for making chicken parmesan or BLTs. The first four episodes of Recipe Club will feature popular holiday recipes for turkey, stuffing, mashed potatoes, and roast pork.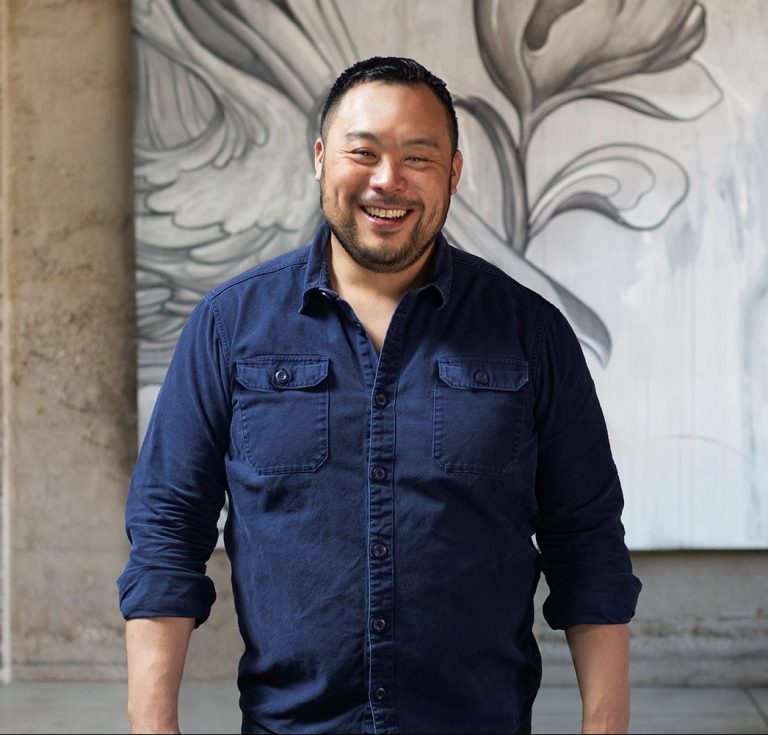 The idea for the new podcast, initially piloted as a segment on select episodes of The Dave Chang Show, was an instant success. Both shows come out of Majordomo Media, Chang, Ying, Christopher Chen, and Dave O'Connor's production company, which creates award-winning television shows, podcasts, books, and digital media that celebrate food as a pathway to better connecting with others.
"The Recipe Club sprang from the productive working relationship we have with The Ringer and Spotify," said Dave O'Connor, co-CEO of Majordomo Media. "They've been incredibly supportive of our efforts to experiment and try things out on The Dave Chang Show, and Recipe Club is a perfect example of the creative work our partnership can yield. We couldn't be more excited to explore more ideas as we continue to grow together."
The Ringer, launched by Bill Simmons in 2016 and acquired by Spotify in 2020, is a website, podcast network, and scripted and nonscripted video production house creating an innovative blend of sports, pop culture, politics, and tech content.
"After the success of The Dave Chang Show these past two-plus years, spinning off this concept into its own show seemed like a natural evolution," said Geoff Chow, Managing Director, The Ringer. "We are always looking for ways to provide innovative content for our listeners, and we are thrilled to be expanding our relationship with Dave and Majordomo Media for years to come."
Plus, fans of The Dave Chang Show can delight—the series was renewed for a multiyear deal. Icing on the cake.