BREAKING THE MOLD
Meet Jay-Ann Lopez, the Black Woman Expanding the Definition of a 'Gamer'
Jay-Ann Lopez is passionate about her video games. She's currently very into Spellbreak—a multiplayer action-spellcasting game where players can wield fire, ice, toxic objects, poison, and stone. Her "wind-down" game is a calmer one, Spiritfarer, and she's looking forward to gathering some friends to play Apex Legends season seven with her as well. Yet, as a Black woman, Jay-Ann is not who most people think of when they think of a gamer—which is precisely what she's trying to change. There are countless women of color playing video games and looking for community. So she took it upon herself to make it happen and founded Black Girl Gamers. 
For the Record spoke to Jay-Ann about creating space for Black women gamers, the representation that is yet to come, and the music on her Start Select gaming playlist takeover. 
In 2015 you founded an online community called Black Girl Gamers. Can you tell us about the need that you saw for such a space?
It wasn't a need that I saw. It was a need that I experienced. I've been gaming from a young age, but during that time, there were a couple of things that I experienced that led me to start Black Girl Gamers when I was in university. The first experience was not feeling represented in games. Another was just that lack of visibility for Black women who game. A lot of my friends that I was gaming with were white men. Eventually, I'd hear a sexist joke or a joke that is based in African-American vernacular English—and I'm not even American.
I tried starting my own channel. I then abandoned that, because I was like, I'd rather 'do for everyone' than just 'do for myself.' Now it's taken off. We have 7,000 women in the group globally; in America, the UK, Asia, Caribbean, Europe. Wherever you think there's a Black woman—she most likely games.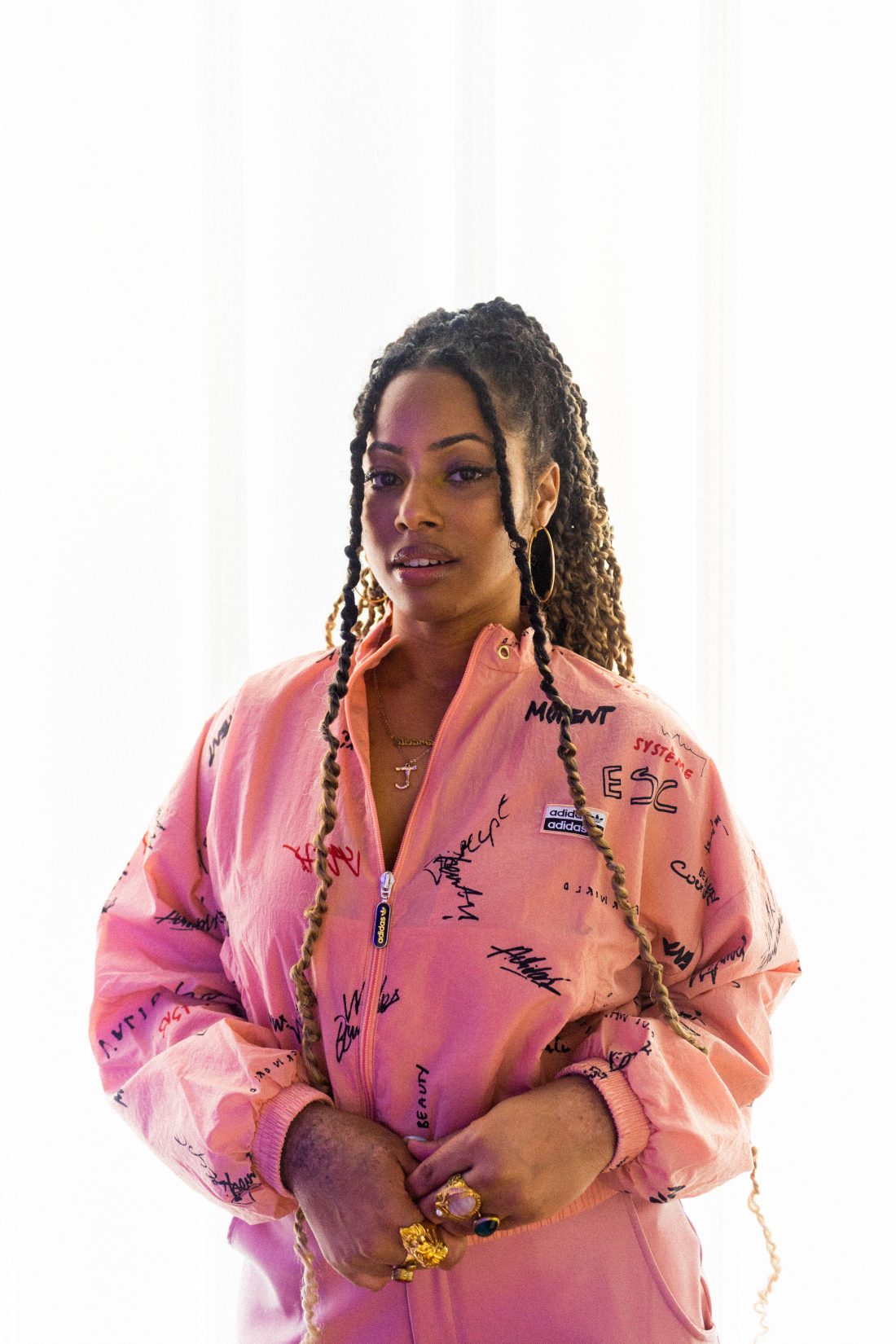 What has Black Girl Gamers accomplished so far?
I named the platform Black Girl Gamers to open up the perception of what a gamer is, and to allow Black women to find it. It's doing just that, which I know because we're growing. We now have a Facebook group, Discord, Twitch, and YouTube. We've done events as well—we partnered with Facebook earlier this year to do Gamer Girls Night In with a platform called NNESAGA. That was the first event that focused on beauty, gaming, and fashion all in one. It was the first event like that in the UK. We've partnered with Twitch to do the Black Girl Gamers Online Summit, which was huge.
We're very vocal. We were calling out publishers for not having Black women represented. Only recently, after rating publishers and game studios in the media, have Black women been featured in games a lot more frequently. I do credit myself and Black Girl Gamers for that.
What are the changes that still need to be made to have better representation in gaming communities? 
I want to see more diverse workforces in gaming. I think diversity, inclusion, and equity is very popular right now, but there's a lot of people doing a lot of talking without a lot of action. I want to see different people in leadership positions where they can have equity and influence and impact.
I also want to see representation in games that is authentic and has someone Black behind it. I think it's all great for people to represent Black people as long as it's done well. But why are we still having these very monolithic teams developing games and creating characters? Why don't you have someone Black on your team? What are your internal resource groups like? Do you have a Black ERG? Do you have a pride ERG? More game creators need to ask and answer those questions. 
I would also like to see new IP, intellectual property—stories from Africa, Asia, ancient Latin America. I would love to see different narratives instead of the kind of burly old white man stealing treasure. I'm a bit over it.
What would you say to young Black girls now who are thinking, "Why would I get into gaming? It's not for me."
Now is different. Now has social media. Now has a bit more visibility. That's part of the reason why Black Girl Gamers is so successful, because we have been very vocal on social media. We've resonated with a lot of people, things that people probably didn't feel like saying, or couldn't say or felt scared to say, we've said. And, I wish we were past "the first Black woman to do 'X,'" but we're not. You can be the person, be that changemaker.
On a different note, what music do you listen to while you're gaming? How did you incorporate that in your playlist?
Music is an integral part of my life. I used to play violin and piano and I used to dance ballet, tap, hip-hop, all that stuff. So in my playlist I really wanted to do a nod to the music I grew up with and the UK artists that I love. There's some Che Lingo. There's Ms. Banks. There's The Lioness, but there's also very much a grime, hip-hop trap kind of feel at the beginning.
I think when people think about gaming, they often immediately think of shooter games and EDM. But on my playlist you'll find some kind of more mellow R&B, some AmaPiano from South Africa. More of a vibe for when you're building your Sims houses or when you're playing a game that's about strategy. Those kinds of things. You also find some Avatar: The Last Airbender in there because I love that series. I play that music when I am playing a game based in magical fantasy, because it gets me hyped to take on that battle.
Get into the zone with Jay-Ann's takeover of our gaming playlist Start Select, which sits alongside an ever-growing platform of curated gaming playlists, gaming-centric podcasts and Original Game Soundtracks as part of Spotify's Gaming Hub.