INTERNATIONAL IT GIRL
Meet DORA, the RADAR Teen Rewriting What It Means to Be a Global Pop Star
Spanish singer-songwriter DORA has had a busy year—and that's putting it lightly. At just 16, she's already graced the cover of Vogue España and appeared on the soundtrack for Élite, a popular Netflix show. Now the Madrid-based artist can add another item to the list: she's a part of Spotify's global emerging-artist program, RADAR.
Launched in March 2020, the program features artists from over 50 markets worldwide and helps performers at early stages of their careers broaden their fan bases through Spotify's social channels, curated playlists, and tailored marketing initiatives.
DORA is the sole author behind many of her genre-bending tracks. She shifts between English and Spanish with ease, singing over tracks influenced in equal measure by 2000s bubblegum pop, moody indie rock, and pulsing EDM. Since the launch of RADAR, DORA has released three singles, some of which were even recorded in her school uniform: the twinkly discoteca-ready "Oxena," acoustic-driven "Hoy," and infectious English-language "Stay." 
We sat down with the RADAR artist to learn more about how she got here—and where she's planning on going next.
You've had a pretty meteoric rise in the past year. What's it been like to see your career take off?
It's a blessing to see my music reach a wider audience throughout the years, and seeing the different people that follow me into this journey is amazing. For me, it's like watching my newborn baby getting older—I accompany my music's steps. I put work into it, and my music gives me a lot of other beautiful things in exchange.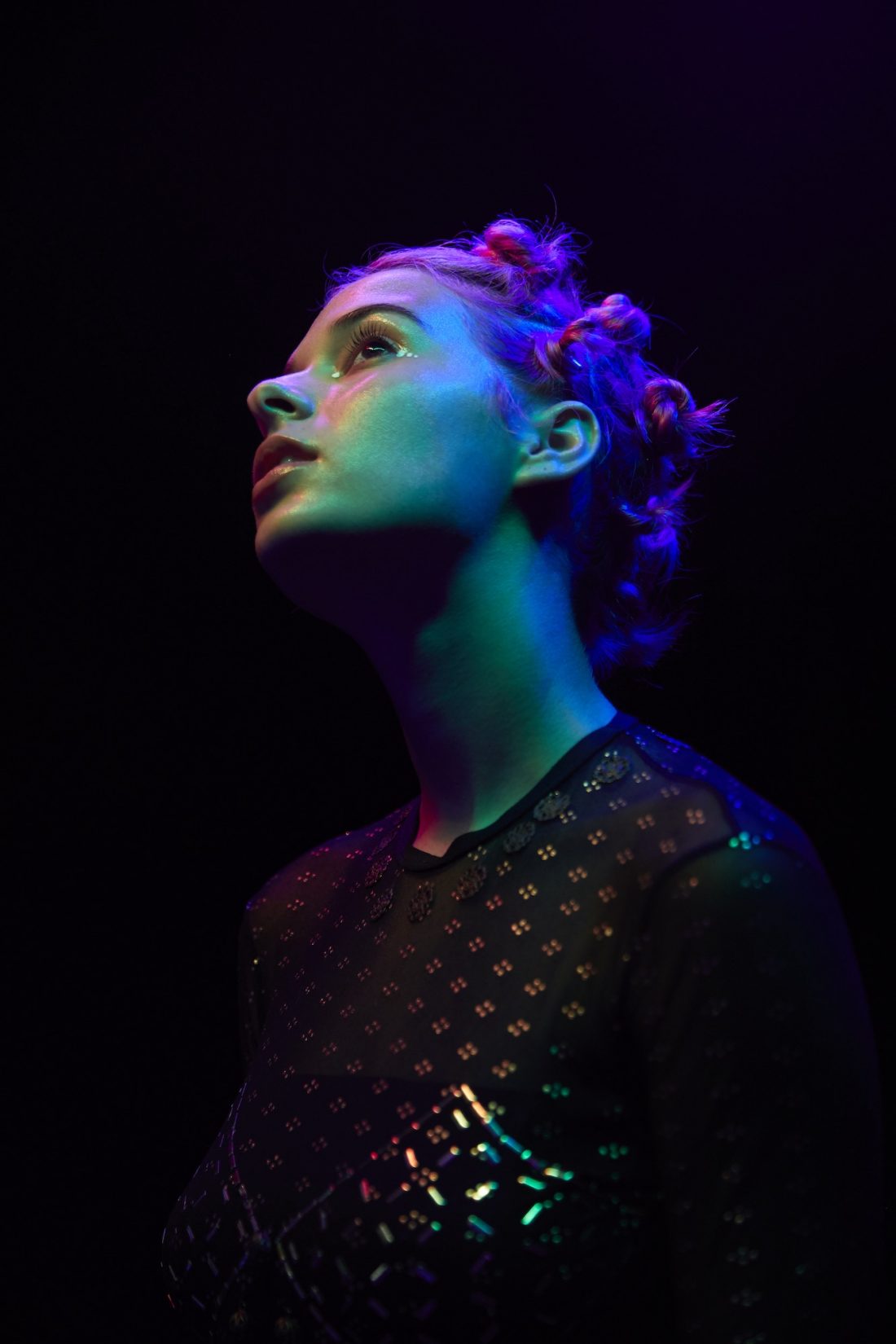 How would you describe your music?
I would describe my music as that one thing you're too scared to do but still have that guilty impulse inside that eventually drives you to do whatever you were scared about. In other words, a mix of emotions and genres.
You're one of Spotify's 2020 RADAR artists. What have you learned from this experience? 
It's very inspiring to see how every artist has their different way of expressing, releasing, or transmitting their music to their audiences. I think I've learned the most from watching other artists grow at the same time as I do.
What message do you want people to take from your music?
I have many goals. One of them is being able to reach various people with different tastes in music. For example, someone who listens to D'Angelo could empathize with my music just as much as someone who likes Miley Cyrus. So, I guess my message is to bring music genres and people together. I feel like there is no barrier in music—if it reaches body and soul, then why would it matter to mix two polar opposites? 
Considering you're now 16 years old, where do you see yourself a few years from now? What do you think will change the most in your life and music?
A few years from now, I see myself with more than a couple singles out. I would love to have released at least two albums by then, but time is unexpected, so I'll just let it flow and see how the years treat me. I think the main thing that will change from now is my rhythm on how I do things, my workflow. As you said, I'm still 16 and there's a lot of obligations I need to accomplish before I commit to my music full-time, like school.
Both your mother and father have had a career in music. How would you say that has influenced you as an artist?
My parents' biggest influence on me were my first musical references, including The Strokes, Seu Jorge, Ms. Lauryn Hill. Not to mention, of course, the impact my parents have had on me as artists themselves. They've led me to find and explore beautiful aspects of not only music, but art in general—the sensitivity of an artist and how to develop it. I will always be very grateful for that.
The pandemic has created many unprecedented challenges this year. What has it been like creating music during this time?
My musical process this year has been very intimate, and I've been able to make a special connection with myself. It's been very useful to get deeper into my thoughts and improve my songwriting skills in Spanish as well as English. I think that's an amazing opportunity, especially knowing these events were unimaginable at the beginning of last year. It's been a process that came in handy for my project; I have learned a lot.
Get to know DORA and other RADAR artists from Spain by streaming the "Radar España" playlist below.