SPREAD THE WORD
Rapper Bas Explores Afropop Superstar Bobi Wine's Influence on 'The Messenger' Podcast
In 1994, Gil Scott-Heron's spoken word track "A Message to the Messengers," implored artists to use their influence to improve and advocate for their communities. Now, building on Scott-Heron's concept, comes The Messenger, a new investigative documentary podcast that introduces audiences to places, genres, and questions of deep cultural and political importance that have rarely been explored in audio. 
The show, produced by Spotify Studios, Dreamville Studios, and Awfully Nice, follows Afropop superstar Bobi Wine's transformation into a global icon spearheading a political uprising in his home country of Uganda. It explores the decades of injustices Ugandans have faced through the telling of Bobi Wine's story and the role musicians are playing in the fight for social change across Africa. The Messenger is hosted by Dreamville artist Bas, who will go behind-the-scenes to explore the prolific Ugandan musician-turned activist.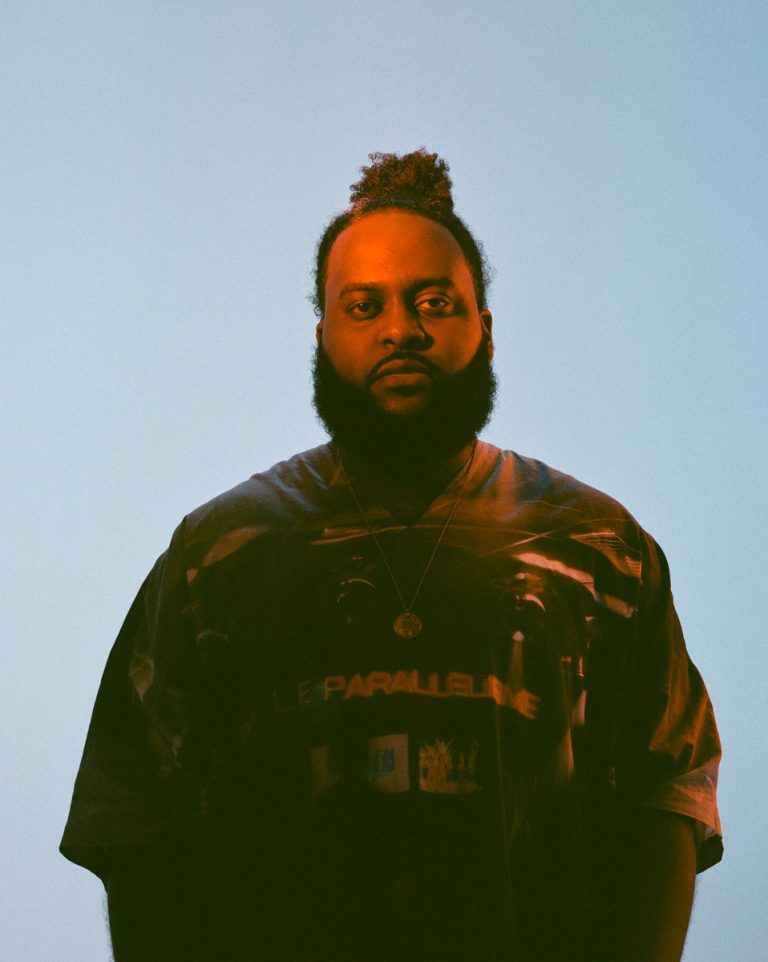 For the Record spoke to Bas about his interest in telling Bobi Wine's story, the task of being a "messenger," and the song he wrote specifically for the podcast.
Why were you drawn to Bobi Wine's Story? What have you learned?
I believe in using my platform to speak out on certain things that socially have an effect on me. Bobi Wine is an inspiring musician because he sacrificed everything to go all the way in that route. That's inspirational, it's commendable. In this process, I learned that Bobi is incredibly brave. Braver than I am. I don't think I'd be able to do what he's doing. He's really risking everything for a noble cause and a selfless one. 
Why do you think it's important for artists to take on the task mentioned in "The Messenger?" How do you try to accomplish this with your own work?
I think it's important because artists are the voice of the youth, they have the youth's attention, and they have a great social impact. People listen, people tune in, and people care. If you can be a platform for certain issues and be a platform for the people then you should.
I try to speak on stories that are relevant to myself and my peers. I try to tell their stories, their struggles. My stories, my struggles. I try and give perspective.
The podcast is accompanied by an original song you created, "Smoke From Fire." Tell us the story behind this song. How does the song fit into the podcast?
I haven't faced what Bobbi has but we've all faced adversity or beating the odds to some extent. That's what this song is about. It's about perseverance. It's about rising, like smoke from fire through the heat and through the destruction and rising above it. So I just tried to embody my own struggles and those I view for my people, and it ended up being kinda cut from the same cloth that Bobbi is embodying and representing. It just felt right and cohesive.
Other music featured in the podcast includes work from DJ Moma, French Montana, Fela Kuti, and Kendrick Lamar. Why did you choose these artists or tracks?
They all paint a scene. That's the interesting thing with scoring a podcast. It's not like you're writing a song and you know there's going to be a music video that's going to accompany it or you're releasing an album and there's all this imagery that's associated with the album's rollout. People have to see the setting of the story as they hear your voice so the songs are very important because they set the listener into certain scenes in the story.
What's your "message to the messengers?"
Keep using your voice, keep using your platform, keep spreading stories that you care about. Don't be a cynic. Make an effort—as insignificant as it may seem. 
Hear the message. Catch Bas' original track in the first season of The Messenger.