THE SEARCH FOR JERMAIN
Journalist Connie Walker Leverages True Crime Format To Spread Awareness of Violence Against Indigenous Women in 'Stolen'
Journalist Connie Walker's first podcast detailing violence against Indigenous women, Missing & Murdered: Who Killed Alberta Williams? was originally meant to be a two-minute news story. But while attending a conference about reporting on Indigenous issues in her home of Saskatchewan, Canada, the Okanese First Nation (Cree) journalist was compelled to go deeper. So she took a 20-year-old murder case and turned it into an eight-part investigation into the traumatic history of residential schools for First Nation Canadians. Then, she followed up with another award-winning season, Finding Cleo. 
Now, five years later, Connie has released her newest investigative podcast, Stolen: The Search for Jermain. The show focuses on the case of Jermain Charlo, a 23-year-old Indigenous mother who suddenly disappeared in Missoula, Montana, in June 2018. Connie ventures into the ongoing investigation in the popular true crime style. Stolen also carefully examines what it means to be an Indigenous person in America, as the show explains how Jermain's case represents the larger epidemic of violence that faces Indigenous women and girls.
For the Record sat down with Connie ahead of the release of episode 2 to learn more about the importance and process of telling Jermain's story.
What about Jermain's story called to you? Of the many women you research and report on, why did you choose her for your next podcast?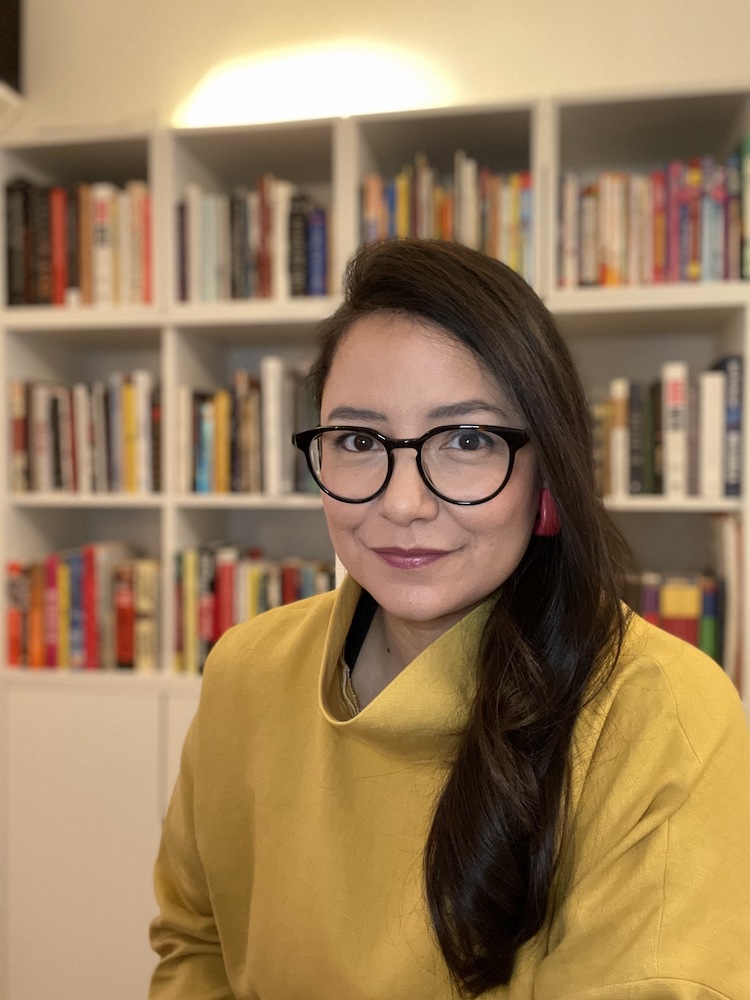 I'm asked this quite a bit and honestly, I hesitate whenever I answer it because I really, truly believe that every single woman and girl who is missing or has been murdered deserves attention and deserves to be able to share their stories. I know that every single one of them has a family and a community behind them that is living with this incredible grief and this loss and so many of these stories go untold. This is something that we've been dealing with in our communities for so long. And what's changed is that it's finally being recognized as an important issue that we need to look at. Jermain is just one example of a story that deserves to be told. 
One of the most compelling things was that she has these women in her life. Her grandmother, her mother, her Aunt Dani, her Aunt Belinda, these strong Indigenous women who've been figuring out what it means to live without Jermain the last two and a half years, but are still fighting and advocating for her at every turn. And I think that they definitely deserve to have their work and their voices amplified. 
This podcast is actually a real-time investigation, meaning the story can quickly shift at any time. What are some of the challenges with creating this type of show?
When you have a more recent case, I think that your opportunity to find out relevant information is so much easier in some ways. When we arrived in Montana, we knew that there were people there in the community that were talking about what might have happened to Jermain, or people there who probably knew what happened to Jermain. I think this also gives us a chance to explore some of the more contemporary issues that Indigenous women and girls are facing in Montana and across the United States.
Some people might refer to this as a "true crime" podcast. What's your take on that label?
Going into this podcast, our goals were twofold: to quite explicitly try to capture the attention of people who are interested in true crime, because there is this insatiable appetite for it in podcasting; and also to help people understand how Jermain's story is indicative of this bigger crisis of violence that Indigenous women and girls face in North America today. And so, yes, it is a true crime story, but we're trying to kind of subvert the popularity of the genre to also tell a bigger story. 
The title of the podcast is Stolen. And there's obviously metaphors there—the metaphor of the land, of the person. Can you speak to the intentionality of this choice?
I'm Indigenous, but not from the United States. I'm Cree from the Okanese First Nation in Canada, from Saskatchewan. And so I knew that when I visited Jermain's community in Montana, that I had so much to learn because I'm not Salish or a member of the Confederate Salish Tribes. But I also knew that because there are shared experiences that Indigenous people have on both sides of the border, I knew that where she was from and the land that we were on was connected to her story. And it was really important for me to figure out how.
With the first episode out, has anyone in the Indigenous community shared their feelings and thoughts around Jermain's story?
I've been so blown away by the support for Stolen and the interest people have in Jermain's story. For a long time, our stories didn't get the attention that they deserved in media, but when they did appear, they were often misrepresented. I think that was as a result of having people who are not from our communities come into our communities and take these stories and then leave and report on them. And I think that kind of journalism can do a lot of harm. And what we're starting to see in the last few years is really a transformation of an understanding of how important these stories are, not just for Indigenous people, but for all Americans and Canadians to understand. 
What are some of your self-care practices while reporting on such intense trauma? 
Because I am an Indigenous woman, I have a particular motivation to want to take on this kind of work. It feels like I have a responsibility to do it. I feel grateful that there's finally interest and space for me to do this work. But there is one thing that I always do at the end of every day: some kind of fabric or textiles craft to take a break from it. 
But what I've been learning is that I think storytelling can also help heal. So much of my work is focused on, obviously, the violence. But on the flip side of that, I try to include the strength and resilience that also exists in our communities. 
Learn more about Jermain's story on Stolen: The Search for Jermain, available exclusively on Spotify.