CELEBRATE & SUPPORT
Amplifying Voices for Asian American & Pacific Islander Heritage Month
Now more than ever, it's important we celebrate and support our Asian American and Pacific Islander (AAPI) community. Artists, influencers, creators, celebrities, and more have spent 2021 making their voices heard, and we stand with them in solidarity. In honor of AAPI Heritage Month this May, Spotify is continuing our ongoing efforts to amplify and lift up this community. Through this year's campaign, we are spotlighting AAPI creators on Spotify, as well as inviting them to share their stories of pride.
Read on to learn more about our efforts to elevate AAPI stories. 
An on-platform hub for reflection and pride
To amplify the voices of our AAPI creators around the world, Spotify has created the AAPI content hub. The dedicated space houses leading AAPI voices alongside fresh new releases from creatives across the audio landscape.
Representation in singles, playlists, and art
To lift up our artists, Spotify is partnering with Audrey Nuna to cover "That XX" by G-DRAGON, a track that pays homage to her AAPI heritage. 
We're also refreshing a number of playlists with updated covers highlighting AAPI and mixed-race artists, as well as adding new songs for listeners to enjoy. These playlists include Dope AF, a collection of work from leading cool Asian, femme women across the diaspora; .ORG, which shares the latest indie sounds from Asia; Desi Hits, a curated list of Desi hits from South Asia and around the world; and AAPI Pride, which celebrates artists who are queer Asian American or Pacific Islanders.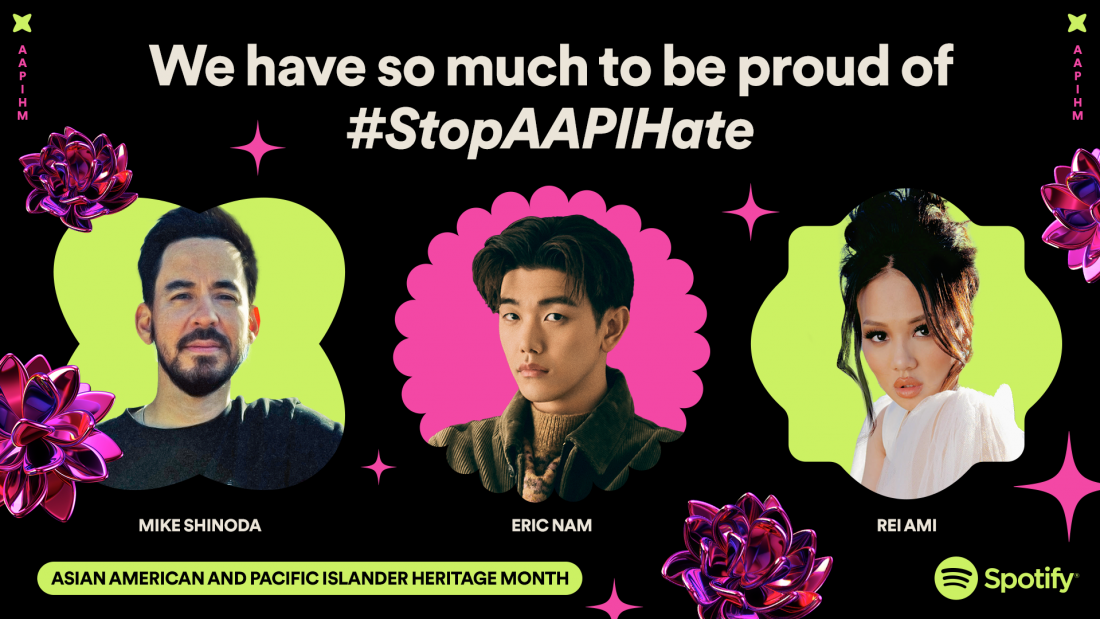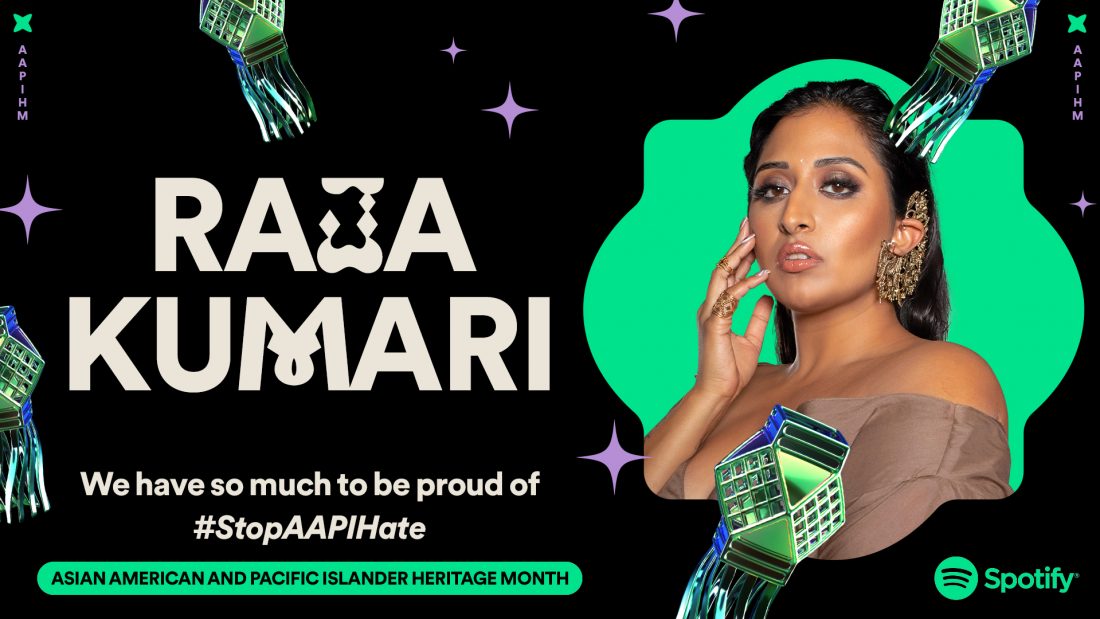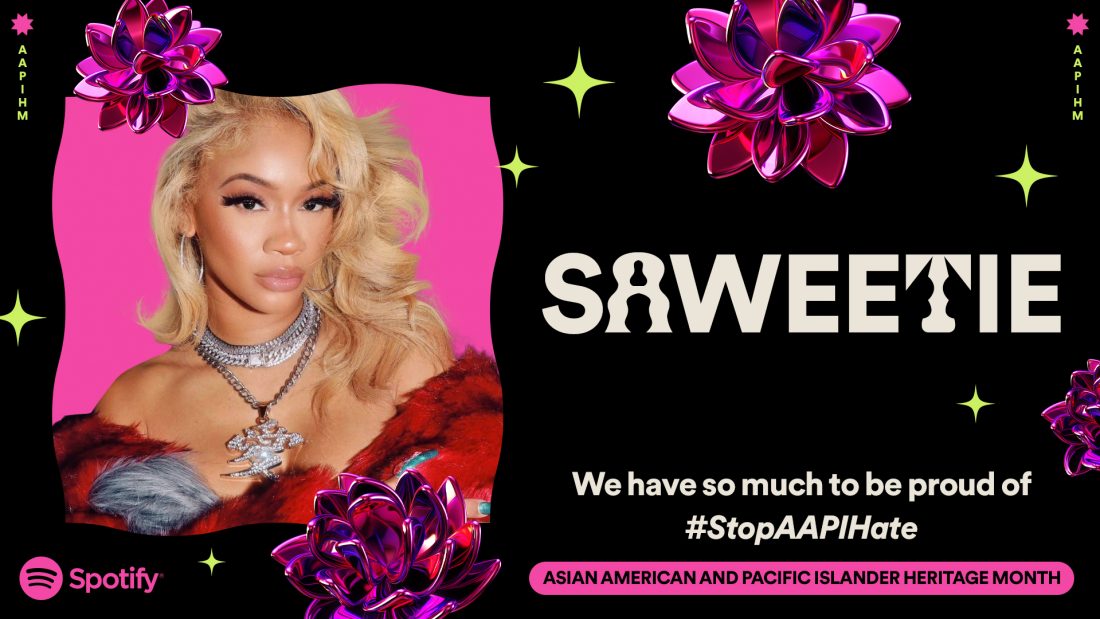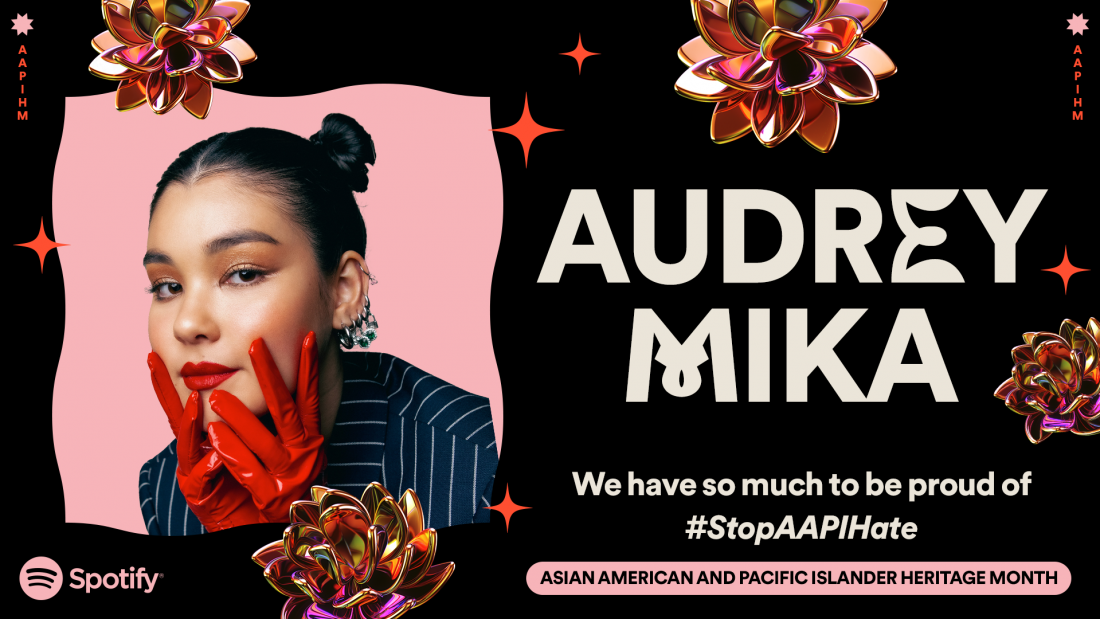 Podcast episodes that reflect the issues
To support our AAPI podcasters who are talking about hard truths, we created a dedicated podcast shelf with episodes that address racism and xenophobia. On the podcast Asian Enough, current U.S. Vice President Kamala Harris addresses the recent rise in anti-Asian hate and how government leaders need to address racism in America. Her episode also chronicles growing up with Indian and Jamaican roots in Northern California.
In Asia In-Depth, Leesa Lin and Charlie Woo discuss the recent surge in attacks against Asians in the weeks since the coronavirus spread from China to the rest of the world. And on Dear Asian Girl, the hosts spend the episode "Don't Fetishize Me" breaking down their personal experiences with Asian fetishization, its correlation to the model minority myth, and the lack of Asian representation in media. Episode guest and author Joyce Giboom Park weighs in with her own experiences featured in her recently released book, Yellow Fantasy.
Murals and memories off platform
We're partnering with illustrator Jocelyn Tsaih to create a special hand-painted mural in New York City's Chinatown. The neighborhood is a welcoming, bustling hub that has overcome a number of challenges this year, and this mural highlights the enduring strength of its residents.
Spotify is also launching a "Proud to Be AAPI" social campaign encouraging AAPI artists, podcasters, influencers, and AAPI-identifying Spotify employees to share their own stories about why they're proud of their heritage. Their content will be amplified on Spotify's social media channels.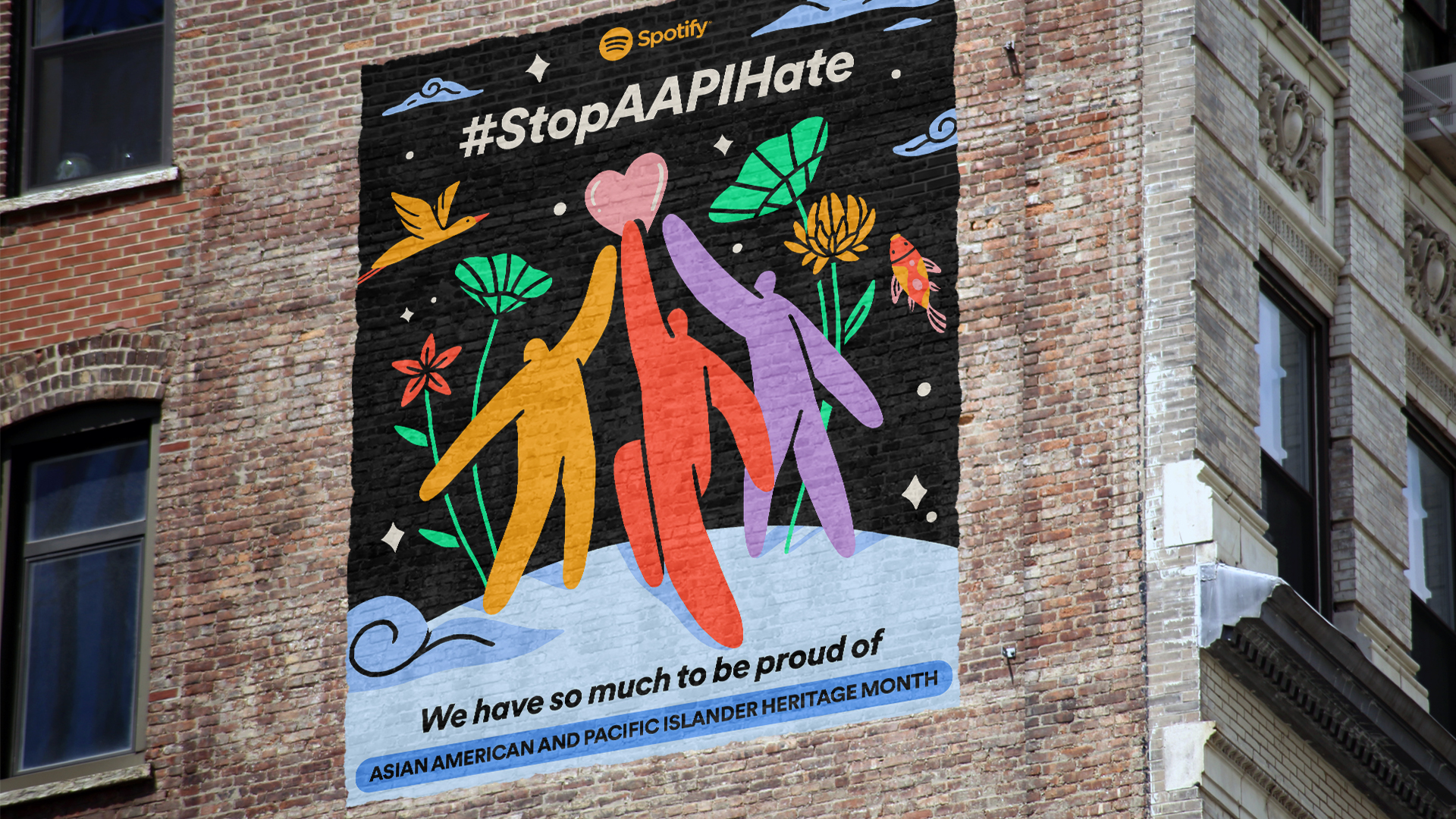 Resources for AAPI Allyship
Looking for ways to become an ally to support the AAPI community? Check out some links our SPACE (Spotify Asian Community Engagement) ERG has put together below: 
LEARN:
TAKE ACTION:
DONATE:
See Spotify's list of recommended AAPI organizations

here

.

  
Join us in May, and throughout the year, as we uplift AAPI voices. Visit the AAPI hub to hear inspiring, thought-provoking music and podcasts from AAPI creators.