JOIN THE ROOM
Live Audio Is Here: 'Spotify: For the Record' Explores the New Spotify Greenroom App
On this week's episode of our podcast Spotify: For the Record, we look at the live audio space to see where it's headed and how Greenroom is part of the equation.
Earlier this year, we introduced Spotify Greenroom, our new live audio app. Available on iOS and Android in over 135 markets, the app offers creators and users a whole new way to connect. From real-time sports reactions to instant interactions with your favorite artist, live audio is providing a new avenue for listeners to engage with content that interests them.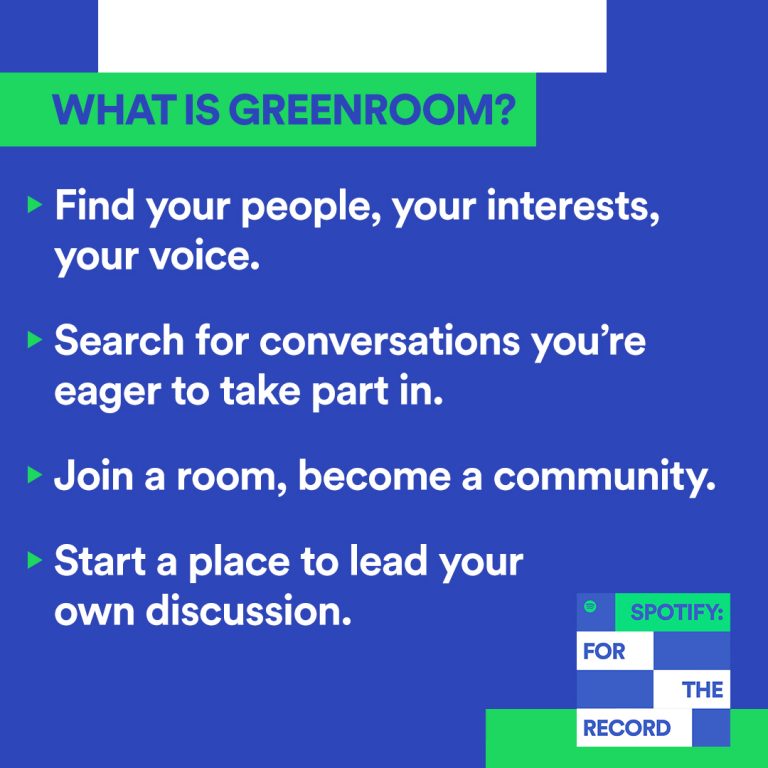 On the podcast, Spotify's Head of Creation Platform, Michael Mignano, brings us up to speed on live audio and the appeal of joining the conversations taking place in these virtual rooms. Next, mixed martial arts journalist and The Ringer's Ariel Helwani shares how he's using Greenroom as a way to provide live sporting event coverage and connect with an international audience. Finally, Hot Pod News founder Nick Quah talks about the live audio medium, how it differs from traditional podcasting, and where he expects it to go from here.
Get all the details by listening to "Spotify Greenroom & the Future of Live Audio."