BEHIND THE NUMBERS
CEO Daniel Ek and CFO Paul Vogel Break Down Q2 Earnings in Latest Episode of 'Spotify: For the Record'
Spotify announced its second-quarter results yesterday, and there was a lot to unpack. For the story behind the numbers, we tapped the experts to join this week's episode of Spotify: For the Record. CEO Daniel Ek and CFO Paul Vogel sat down with Dustee Jenkins, Head of Global Communications, to discuss the results and what they mean for the future of the platform.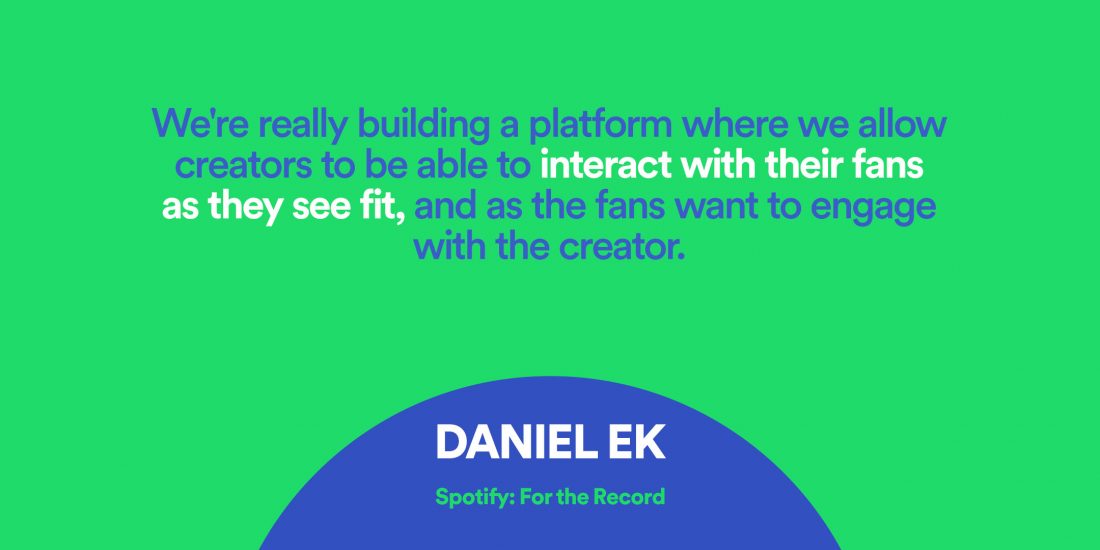 In addition to covering the highlights from the quarter, the impact of COVID-19, and the opportunities ahead, the episode also featured Fresh Finds program artist Julia Wolf, reflected on the rebrand of Spotify's flagship playlist, Today's Top Hits, and welcomed Call Her Daddy and Armchair Expert, two globally beloved podcasts, exclusively to Spotify. Daniel also discussed Spotify's innovative new live audio app Greenroom—and revealed whether he's dropped into a room himself.
Stream episode "Q2 2021 Earnings: Accelerating Innovation" now.