PEDAL TO THE METAL
Spotify Celebrates the Summer of Road Trips by Sponsoring Highways Across the U.S. and Launching the Ultimate Driving Playlist
Across the U.S., drivers are hitting the gas on an activity that's been trending in 2021: road trips. In the last year, many Americans have taken one, and still more drivers plan to put the pedal to the metal as summer comes to a close. Among them are Spotify listeners who spent the last few months exploring back streets and country roads—and blasting traffic-friendly tunes. In fact, over the past three months, Spotify's Family Road Trip playlist saw a 77% increase in streams in the U.S., and globally, Pop Drive streams increased by 51%. Headlining the car karaoke? "Mr. Brightside" by The Killers is the top song added to user-generated road trip playlists. 
Starting September 2, Spotify is hitting the road too, sponsoring nine highways across the U.S. and naming them after iconic songs fans love to cruise to. Come along for the ride as highways in California, Nevada, Colorado, Texas, Georgia, Pennsylvania, and New York rock Spotify billboards spotlighting artists and their iconic "road" songs. 
Plus, listeners will be able to sing along to these popular songs on Spotify with a new curated playlist for road trips big and small with The Ultimate Spotify Sponsored Highways Playlist.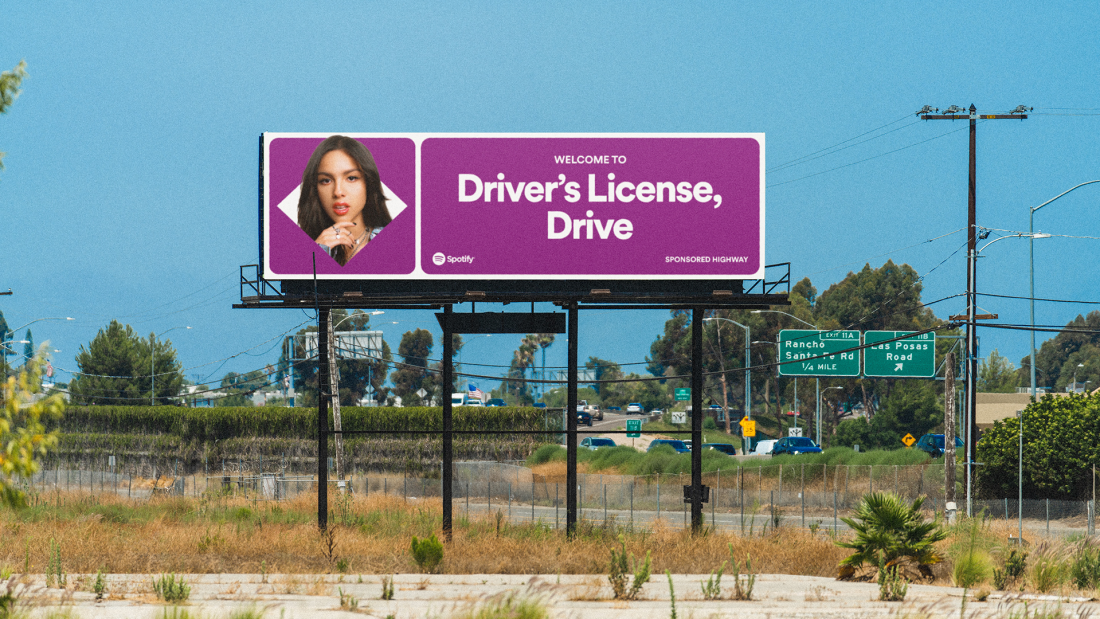 In San Diego, California, fans will be happy to cruise to Driver's License, Drive, inspired by Olivia Rodrigo's "drivers license."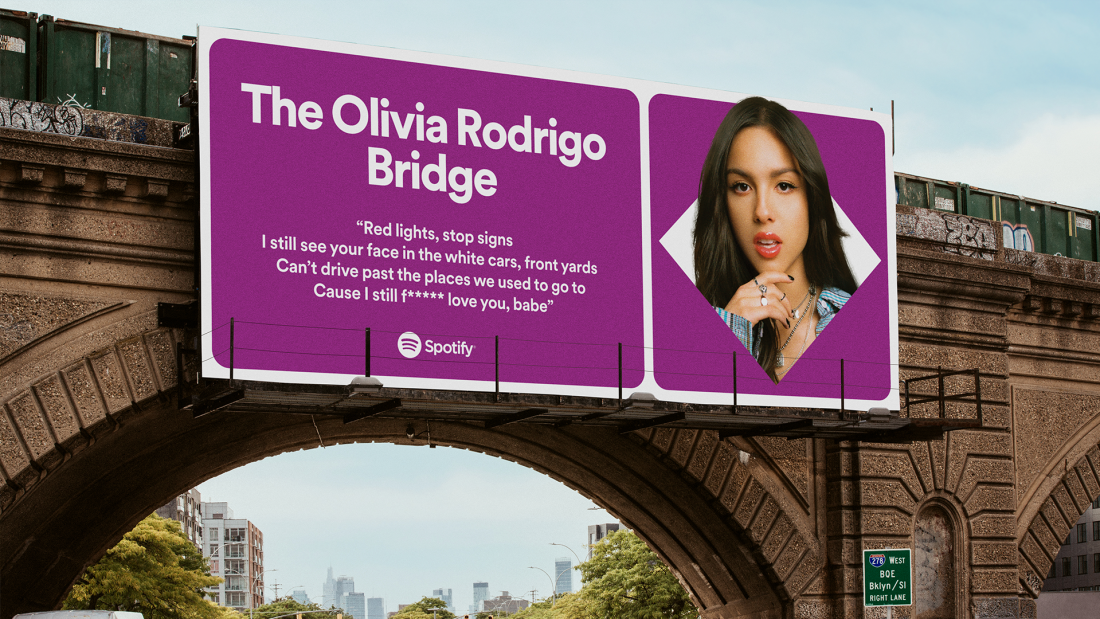 East Coasters can also sing along to the iconic bridge from the hit song "drivers license" while cruising under the Olivia Rodrigo Bridge in Queens, New York.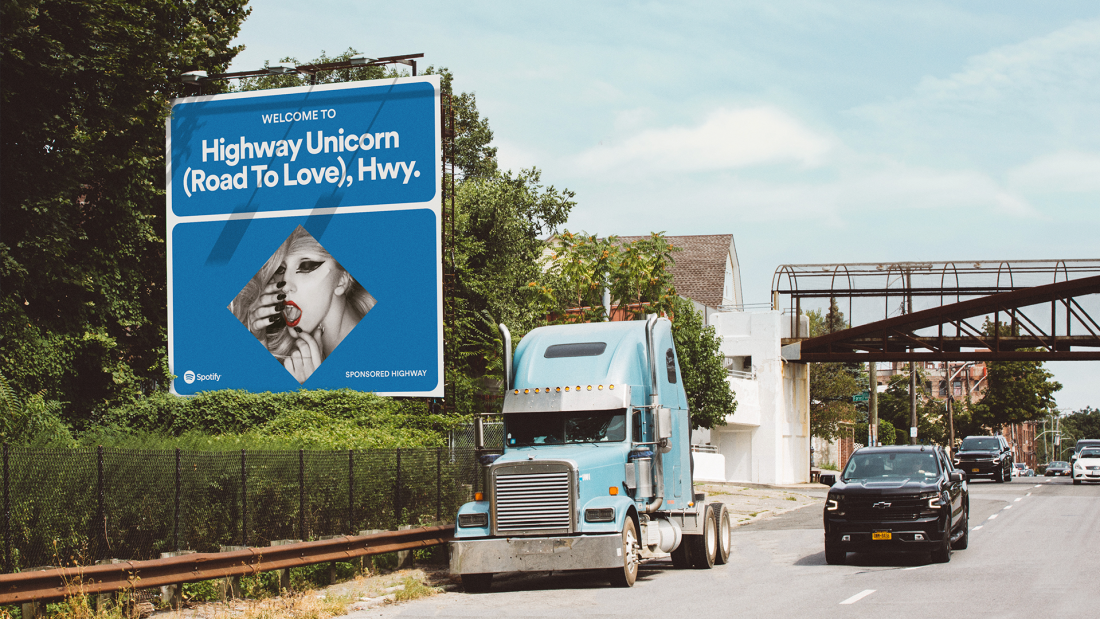 Fans can drive through Lady Gaga's hometown of New York, New York, with Highway Unicorn (Road To Love), Highway.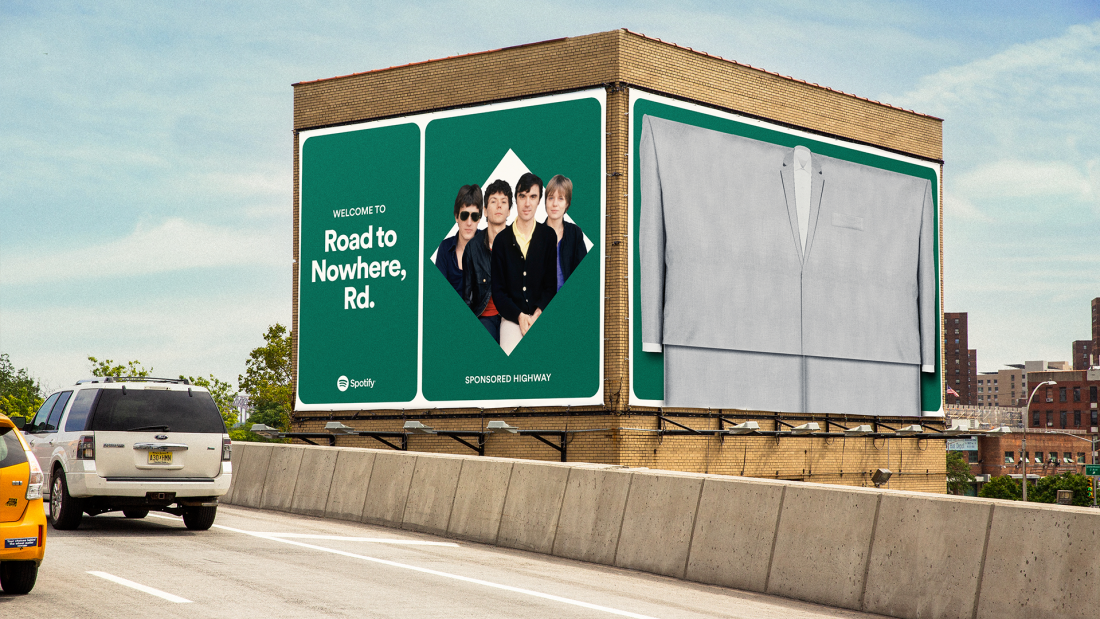 When drivers head through Road to Nowhere, Road in New York, New York, they may not know exactly where they're going, but this Talking Heads tune ought to help them get there.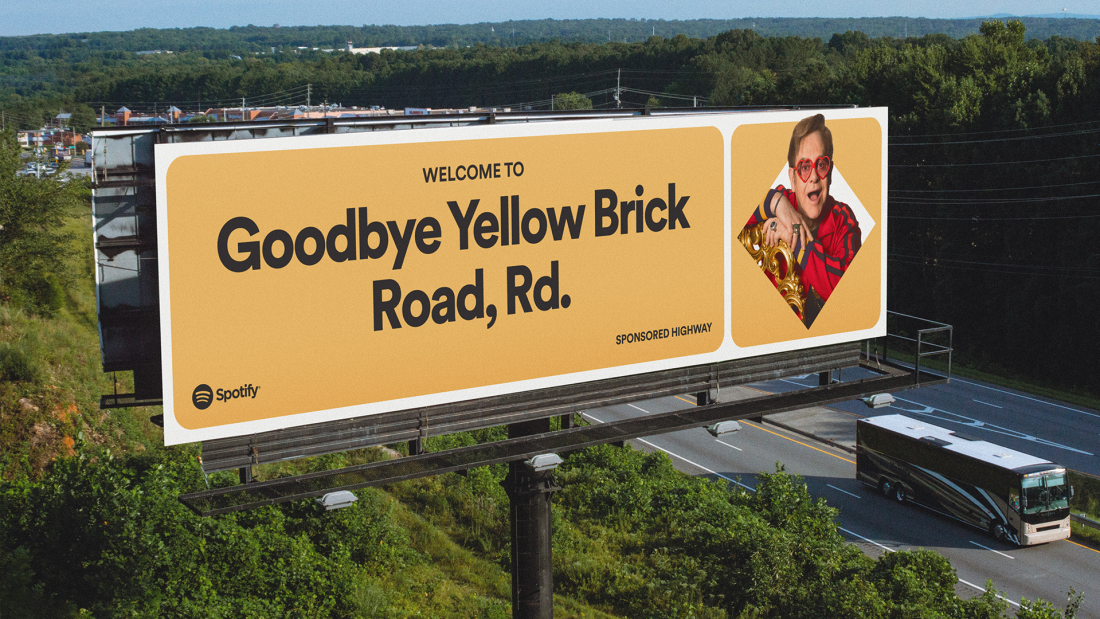 In Atlanta, Georgia, drivers will say hello to Elton John while riding along Goodbye Yellow Brick Road, Road.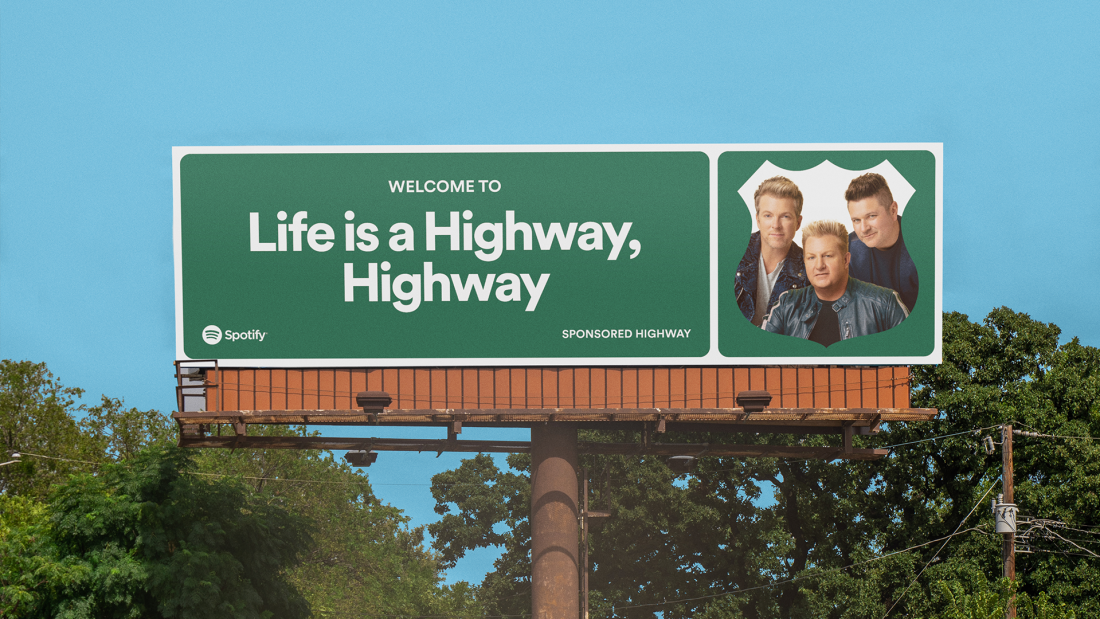 Those driving all night long through Texas can reminisce with Rascal Flatts' earworm on Life is a Highway, Highway in Dallas.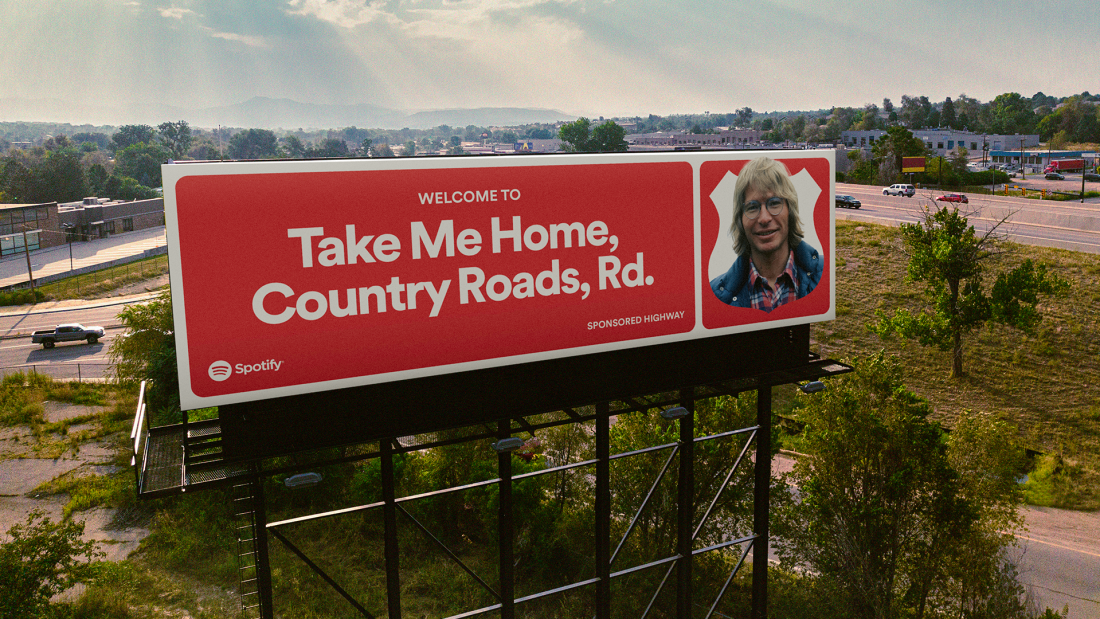 Take Me Home, Country Roads, Road may not actually take you home, but it will take you through the city John Denver named himself after: Denver, Colorado.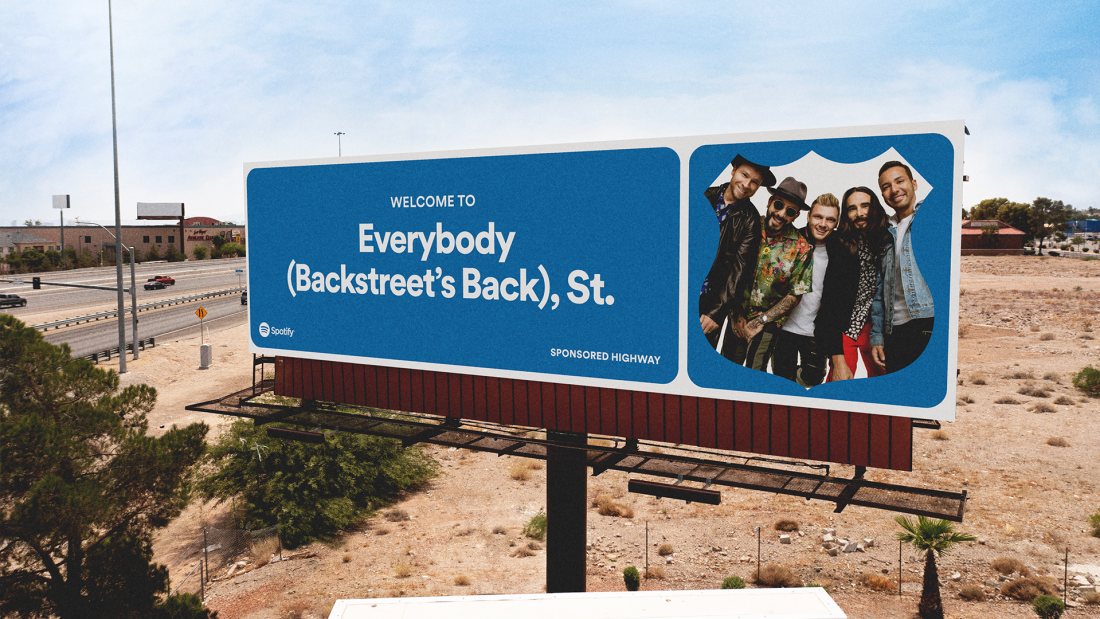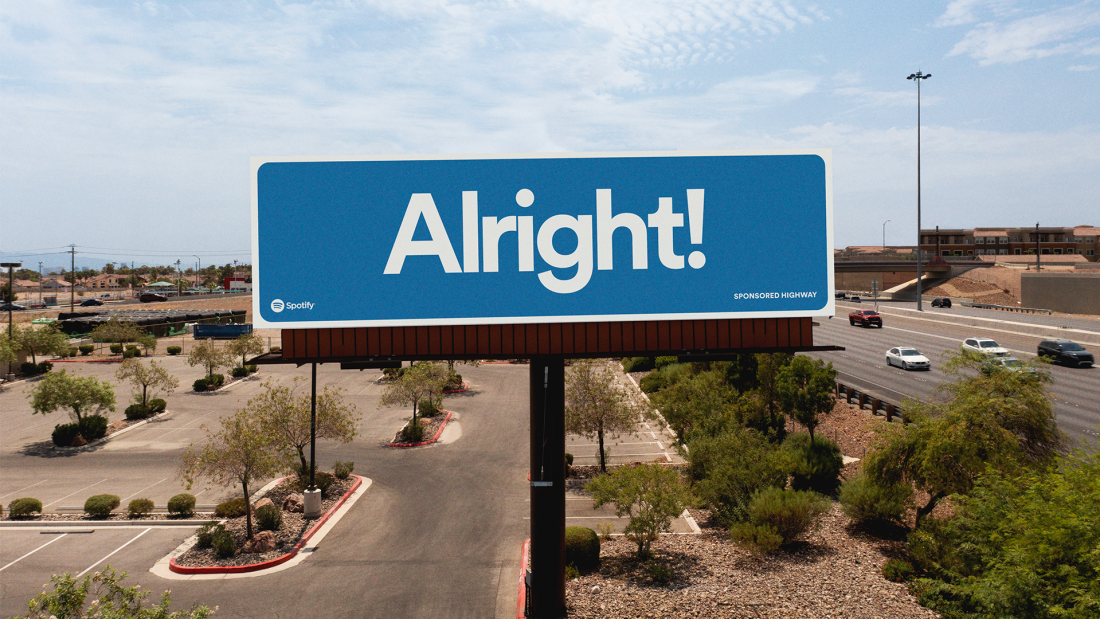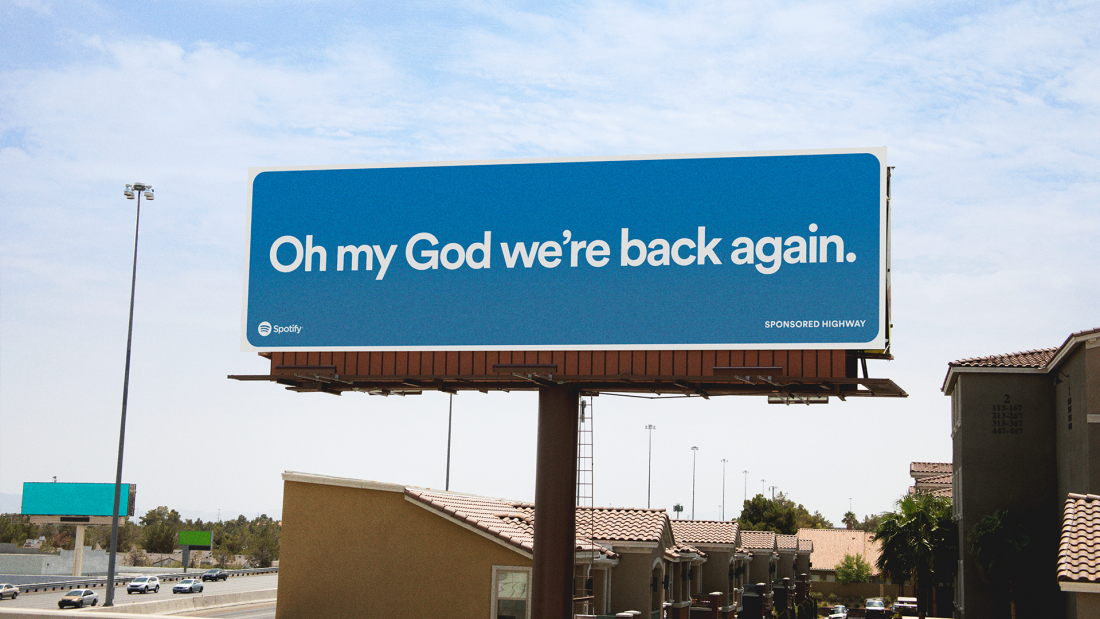 Everybody who knows the Backstreet Boys will be singing their eponymous tune along Everybody (Backstreet's Back), Street in Las Vegas, Nevada.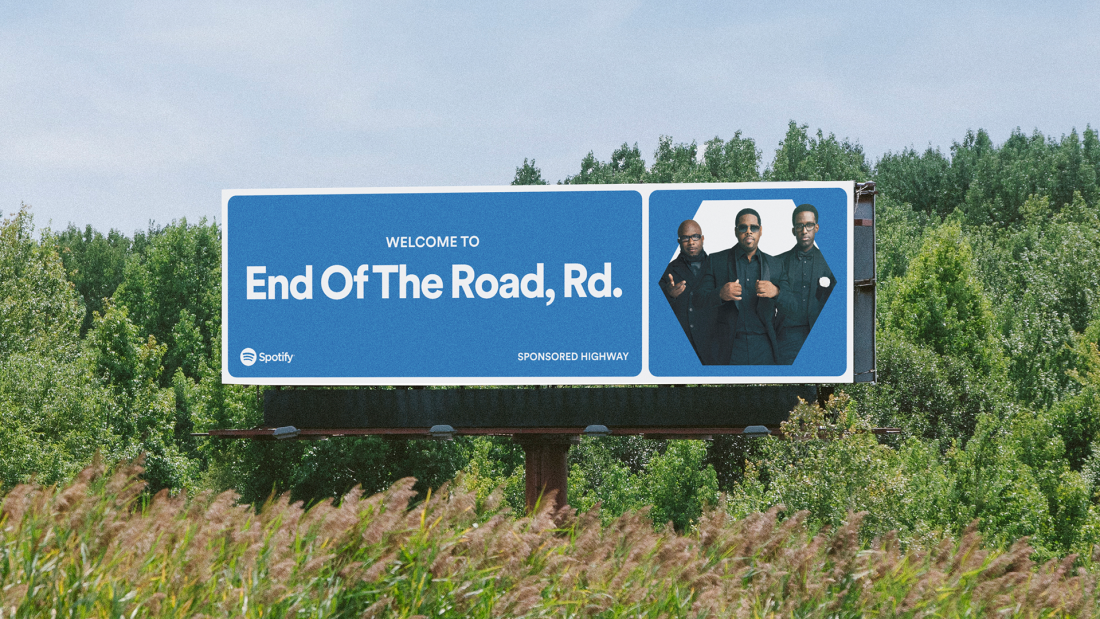 Road trips have to end eventually, but drivers lucky enough to head through End of the Road, Road in Philadelphia, Pennsylvania, will be reminded of this Boyz II Men classic.
Also, as part of the campaign, Spotify is partnering with the Adopt-A-Highway Maintenance Corporation to help keep these highways safe and clean throughout the year. 
Ready to hit the road? Get going with the Ultimate Spotify Sponsored Highways Playlist below: