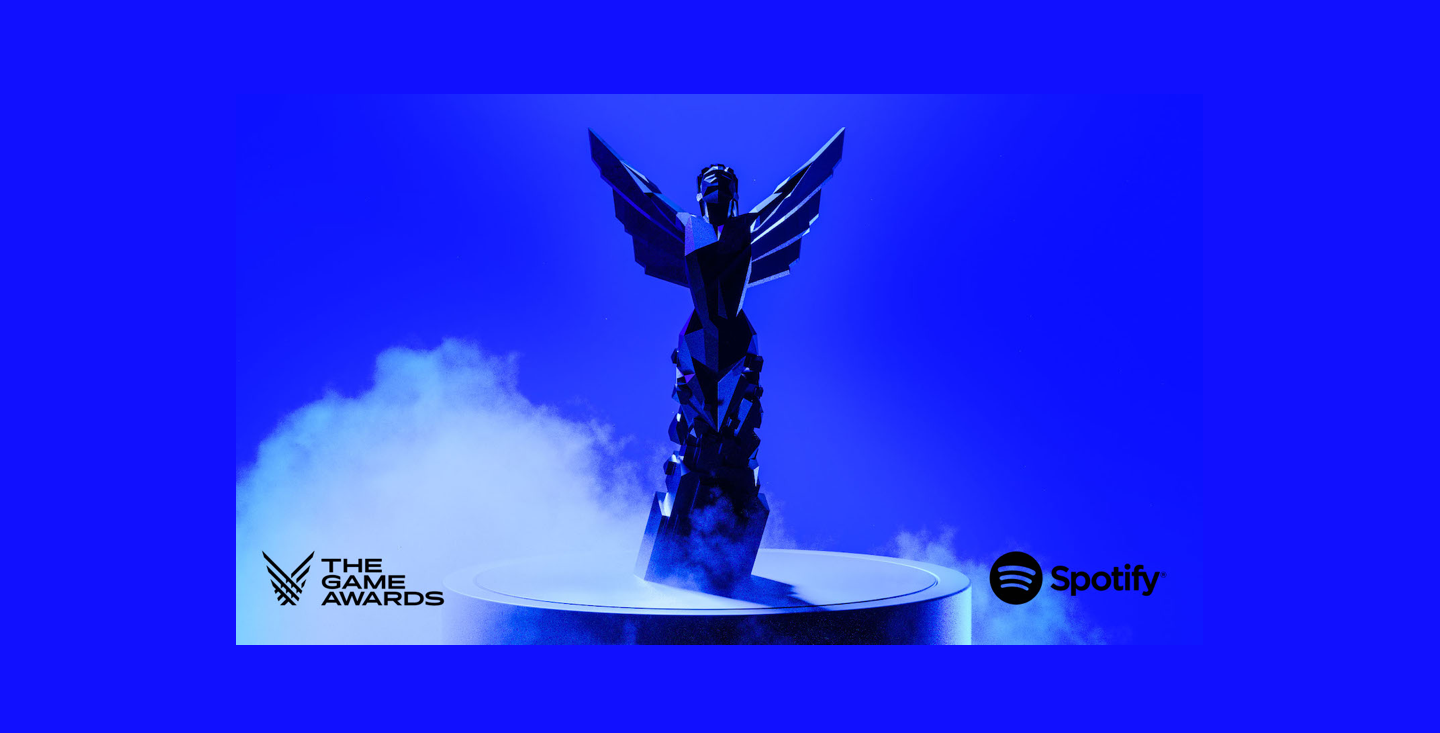 GAMING WINS
Get Your Headsets Ready Because Spotify Is Teaming Up With The Game Awards
In 2020, more than 83 million gamers and gaming enthusiasts tuned into the livestream of The Game Awards. Last year's record-breaking viewership of this popular event is poised to continue in 2021, and Spotify is here to help.
To celebrate music's role in gaming, we've teamed up with The Game Awards to be the official and exclusive audio streaming partner for this year's ceremony, to be held Thursday, December 9 in Los Angeles. During the live show, Spotify will reveal what gamers have listened to most this year.  
In addition, Spotify is inviting fans to check out exclusive playlists and a special four-episode podcast called Inside the Game Awards, hosted by The Game Awards' Creator, Executive Producer, and Host Geoff Keighley. The show's first episode premieres today, November 22, with new episodes dropping weekly, and the entire series will be available on Spotify. 
"We're happy to welcome Spotify as our exclusive audio streaming partner for The Game Awards as we celebrate video games and the incredible people behind them," said Geoff. "We've always strived to bring the community together and working with Spotify will help us reach audiences around the world."
Each episode will feature special guests from across the video game community, including Tina Amini, Editor-in-Chief of IGN Entertainment, Jeff Gerstmann, Founder of the website Giant Bomb, and Keza MacDonald, Video Games Editor at the Guardian. The four-episode series will highlight the latest news on the awards ceremony, including this year's nominees, as well as the musical elements of the show and the return of The Game Awards Orchestra, a star-studded ensemble of rock and orchestra musicians.
Join Geoff as he prepares for the biggest night in the video gaming industry, and tune into the first episode of Inside the Game Awards now. And start making your music predictions when you listen to Spotify's Top Gaming Tracks playlist.