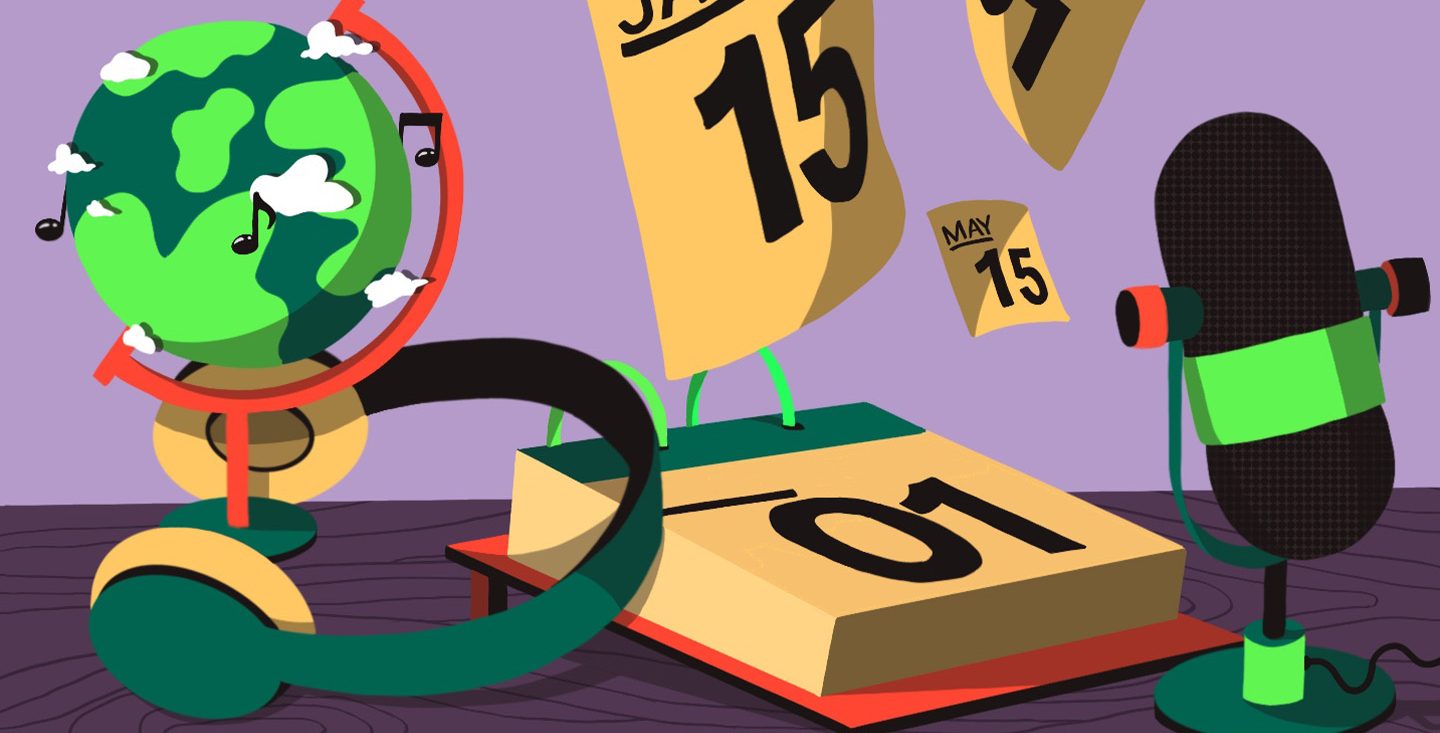 YEAR IN REVIEW
Looking Back at Spotify's Greatest Hits in 2021
In an all-around unforgettable year, 2021 was an especially notable one for Spotify. We're excited about what we've delivered for creators and listeners alike across new features, innovations, and collaborations. As the year comes to a close, we are taking a moment to look back on some of the advances we've made over the past 365 days. 
More listeners in more places
We have more listeners than ever. As we announced in our Q3 2021 earnings, as of September 2021, Spotify had increased the number of monthly active users and subscribers on the platform by 19% compared to 2020*. This year, we also doubled our global footprint by expanding into 92 new markets, bringing our total to 184 markets globally. New countries on our roster include South Korea, Bangladesh, Pakistan, and many more across Asia, Africa, the Caribbean, Europe, and Latin America. This continued expansion means that the music and voices of more people, places, and cultures can be shared with listeners around the world.

Podcasting for all
At Spotify, we believe that podcasting provides a massive opportunity for creators to entertain, inspire, and inform people across the globe. According to Edison Research and our own internal data, we recently surpassed both Apple and YouTube in the U.S.—the largest podcast market globally—to become the number one podcast platform listeners say they use the most.
The appetite for podcasts has grown among listeners, and we are answering that demand with a catalog that includes 3.2 million titles*. That's 68% more podcasts (as of September 2021) than were on the platform in 2020. Through November of this year, we launched over 400 new O&E podcasts globally, and throughout the year we signed numerous podcast deals and entered into podcast partnerships with some of the world's biggest creators and beloved entertainment brands like Dax Shepard's Armchair Expert, The Joe Rogan Experience (the number one podcast in the world), and Bad Robot. But our passion for podcasts isn't limited to the U.S. This year, we expanded podcasts into more than 80 markets, including Russia, Egypt, and Saudi Arabia.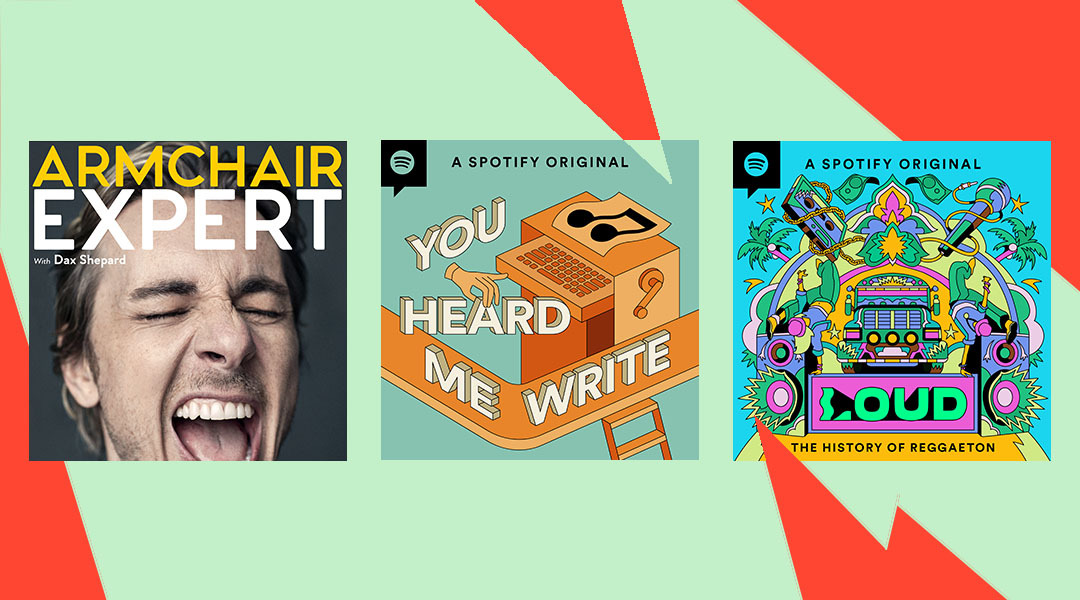 Expanding the possibilities for advertising
When we reported earnings in October, we announced that ad revenue had increased 75% year over year. And in November, we surpassed 1 billion euro in annual ad revenue for the first time. New opportunities were created for advertisers with the launch of the Spotify Audience Network, our first-of-its-kind audio advertising marketplace that enables advertisers to connect with listeners enjoying a broad range of music and podcast content. Advertisers now have a way to reach and target audiences listening to Spotify Original & Exclusive podcasts, as well as third-party podcasts from enterprise publishers via Megaphone and Anchor creators. We've also introduced podcast ad buying to Spotify Ad Studio, our self-serve ad channel that makes it easy for advertisers of all sizes to reach podcast listeners.
Supporting both established and breakthrough artists
With over 380 million listeners on the platform, there's a large audience for artists to share their new releases with. The increase in subscribers has led to many major artists, like Drake and Adele, across various genres breaking Spotify records throughout the year. 
Spotify has also continued efforts to support up-and-coming artists. We expanded our exclusive offerings with Spotify Singles (including Pride, BNA, Latinx Heritage Month, Are & Be, mint, and Holiday programs) and Spotify x Electric Lady live EPs. We're supporting artists at all levels through programs like Fresh Finds (for independent artists), RADAR (for global emerging artists), EQUAL (which fosters equity for women in music globally) and Billions Club.
But those aren't the only ways we are pushing the industry when it comes to artists. We also launched Loud & Clear to increase transparency by sharing new data on the global streaming economy. And we expanded our Charts feature to include artist, genre, and local charts. This allows artists and listeners to dive even deeper into the data.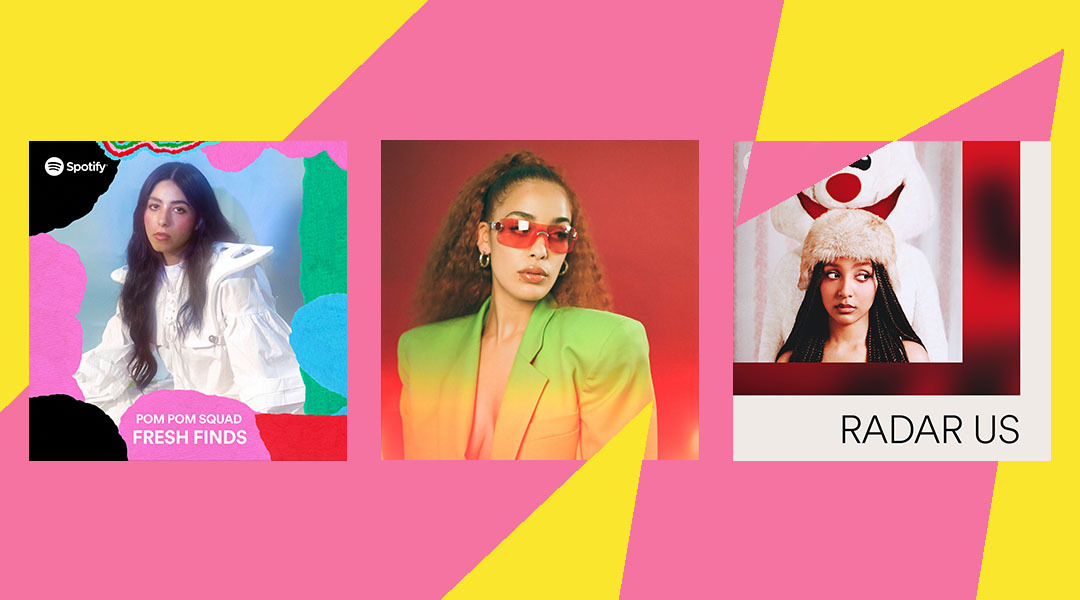 Inspiring and enabling creation
In order to be the best audio network, we know we need to provide the best-in-class experience and content for our listeners. This means new features and new opportunities for creators to connect with their fans. We launched Spotify Greenroom, adding live audio as part of Spotify's ecosystem and providing yet another opportunity for creators of all types to connect with their fans more deeply and meaningfully. In November we announced the acquisition of Findaway, the global leader in digital audiobook distribution, to accelerate our presence in the audiobook space. We also introduced Spotify Open Access, which allows listeners to hear third-party content on Spotify. Finally, we partnered with beloved brands like Peloton, Netflix, and Delta to bring exclusive experiences and curated playlists to our listeners.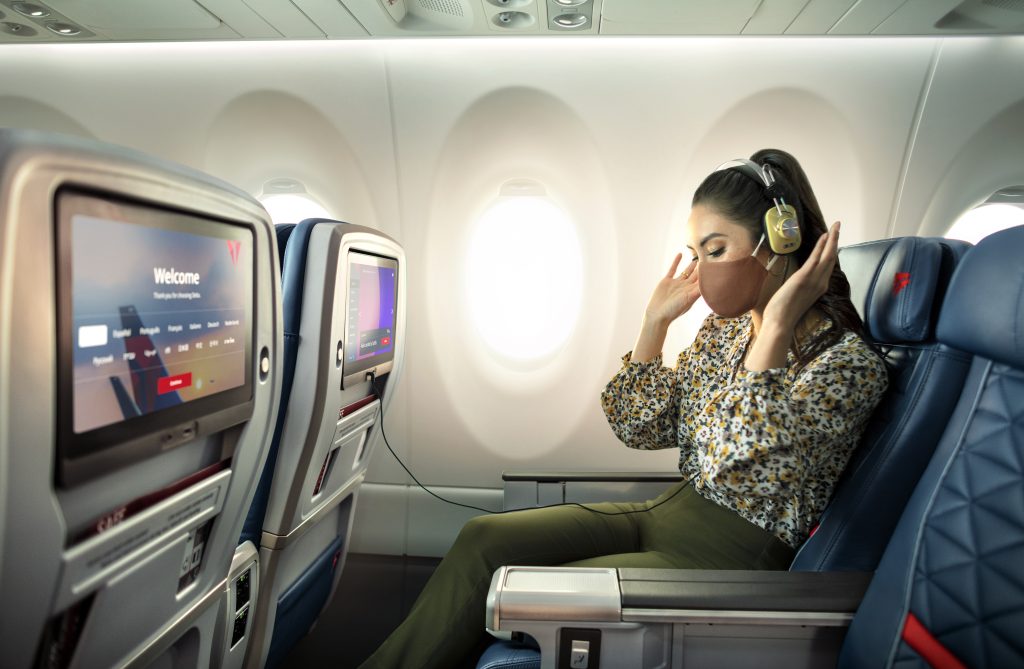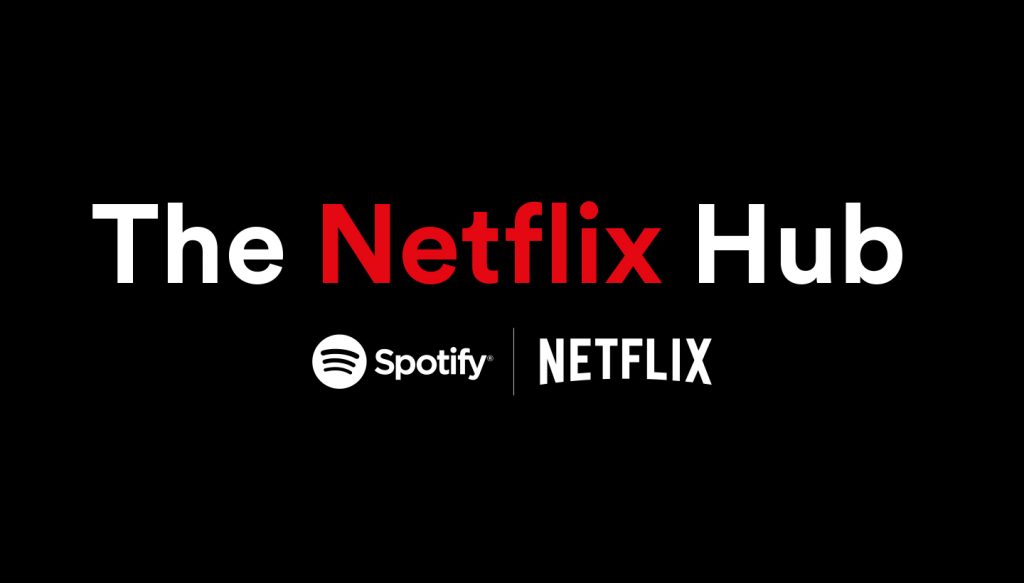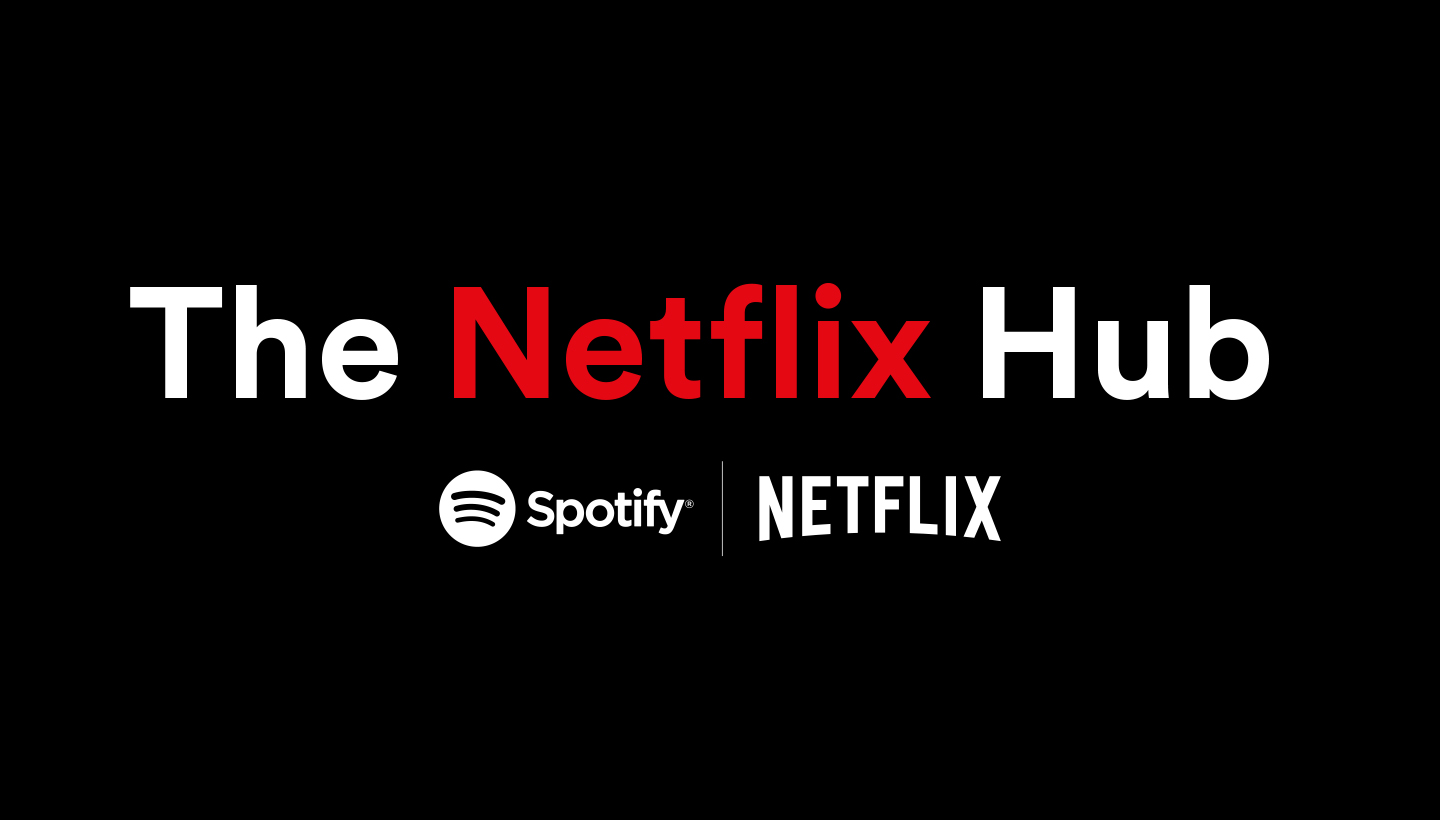 Personalized tools for listeners
One thing that makes Spotify stand out is our knack for giving each listener a unique experience they can't get anywhere else. We've continued to invest in personalization by bringing listeners new features like our Only You campaign, Spotify Mixes, and an all-new personalized feature called Blend. In 2019, Spotify launched Daily Drive, and now it has expanded to 11 new markets, bringing the very best of news talk shows and audio streaming to even more users around the world. In September, we announced a new feature for Spotify Premium users called Enhance, which provides listeners with personalized recommendations to create playlists with ease. Late this year we also launched Lyrics, a long-requested feature that brings song lyrics to life through in-app access across the majority of our extensive library of tracks. Finally, we acquired Podz to complement and accelerate our efforts to drive discovery, deliver listeners the right content at the right time, and accelerate growth of the podcast category worldwide.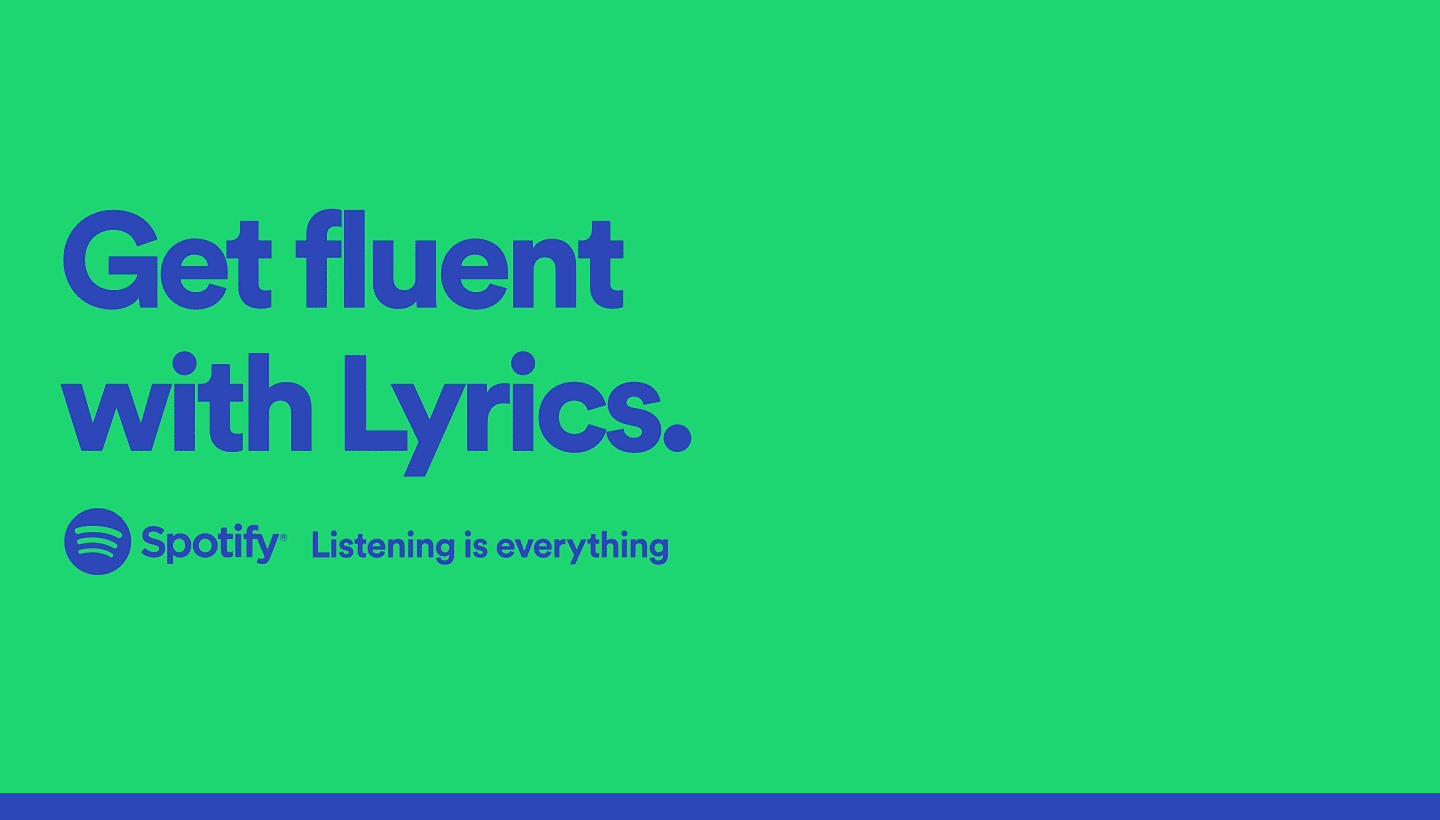 New formats and tools for creators
This year, we furthered our support for creators by investing in new formats and tools that help them engage more deeply with their listeners. For example, Spotify expanded Music + Talk globally, and it is now a thriving content format on Spotify, with numerous Originals as well as innovative content being published by independent creators and artists. We introduced on-platform interactivity with talk content like Q&A and Polls. And, video podcasts became available to creators. In 2021, we expanded Spotify for Artists creator tool offerings with Promo Share Cards, Canvas, Marquee, Discovery Mode, new analytics, Fan Study, a Shopify partnership, and more.

We also introduced new ways for creators to monetize their work. Paid subscriptions became available for podcasts on Spotify for the first time with Spotify Podcast Subscriptions. We also revamped ads offerings to independent podcast creators with Ads by Anchor, which includes the ability to leverage the Spotify Audience Network as part of their earning capacity.
2021 was a busy year for Spotify as we pursued our goal of becoming the leading audio platform. From personalized experiences to exclusive content for listeners to innovative new tools and formats for creators, Spotify is revolutionizing the industry. We can't wait for you to see what's in store for 2022.
*As reported in Spotify's Q3 2021 earnings results