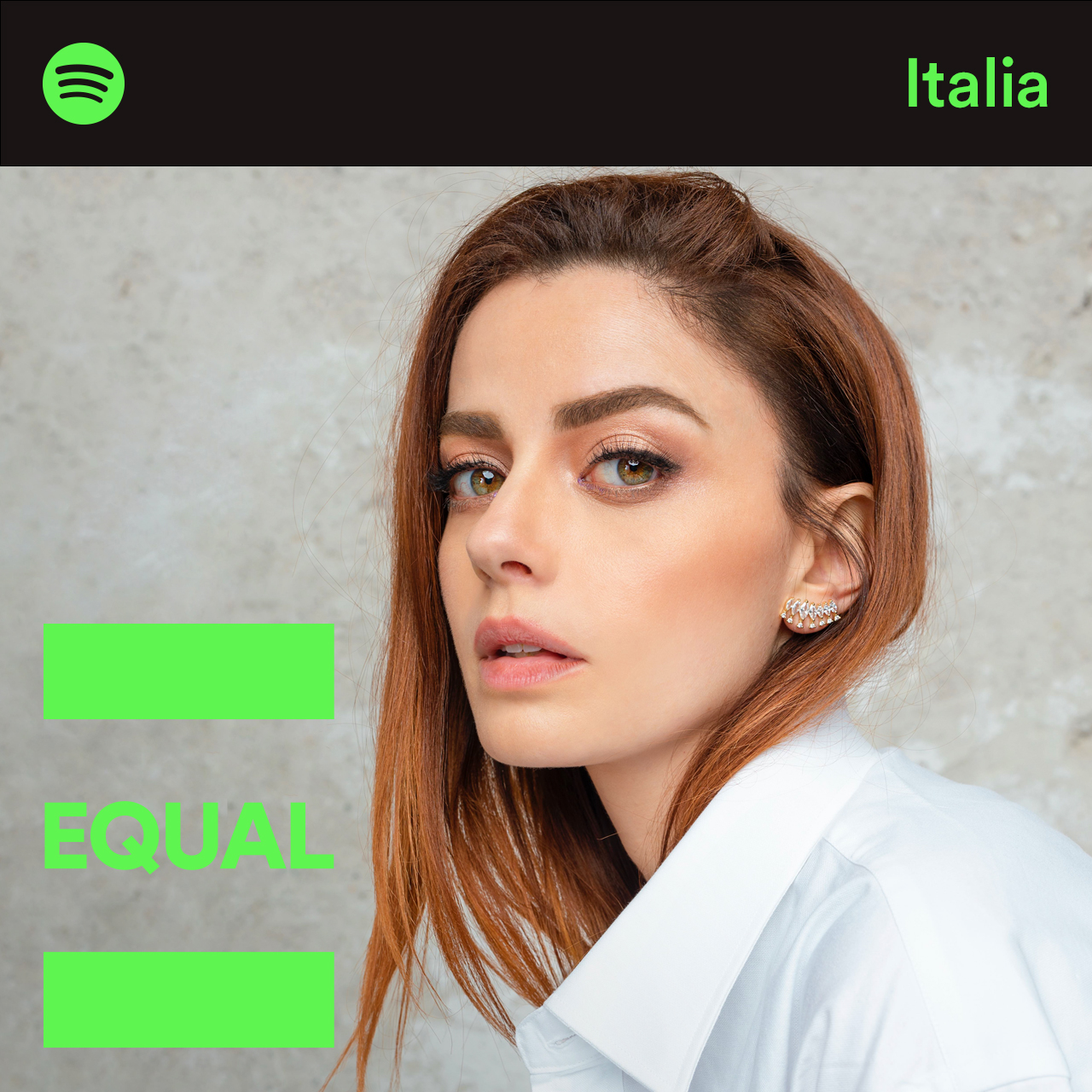 WOMEN AT FULL VOLUME
Italy's EQUAL Ambassador of the Month, Annalisa, Speaks Out on Her Country's Music Gender Gap
As Spotify's EQUAL Ambassador of the Month, Italian singer-songwriter Annalisa is ready to support, inspire, and empower fellow female artists in Italy and around the world. In fact, the popular performer recently joined a panel at Milano Music Week 2021 where she discussed the importance of closing the gender gap in Italy's music scene.
The panel—which included music industry leaders such as Federica Tremolada, Managing Director Southern & Eastern Europe at Spotify—addressed a recent report presented by Spotify Italy that assessed the country's gender disparities. Spotify's research found that women represent only 14% of the total artists on Italy's official music charts, and for every four male artists there is just one female artist. "There is still a lot to do in the music industry," said Annalisa. "The work of a woman artist is difficult and laborious. But the more we talk about these issues, the more progress we make for the future."
Annalisa's work and leadership have helped earn her a spot in Spotify's EQUAL Global Music Program, an ongoing effort to combat the gender disparity in the music industry globally. The EQUAL campaign extends resources to and generates more opportunities for women artists by creating a global, cohesive, branded experience.
One promising insight from the study is that in the last four years the gender gap has begun to narrow among artists under 30 thanks to streaming. This change is helping fuel Annalisa. "The new generations are showing that gender differences in the music industry are decreasing, but there is still a long way to go," shared the pop star. "My goal is aimed, above all, at that generation."
"I would like to remind all the EQUAL artists that they are part of a story, and what they are doing today will be essential and relevant for everyone who follows in their footsteps," she added.
For the Record invited the decorated performer to fill in the blanks on the artists who inspire her and her hopes for the future of the music industry.
The artists who have most inspired me are ____.
Definitely Dua Lipa, Rihanna, and Halsey, but also many great women in the international music scene like Björk and Joni Mitchell.
One piece of advice I'd give other women artists is ____.
I think that the most important thing in the musical industry is the way you nurture your talent. You have to study, listen to other artists, and absorb every kind of inspiration you need to focus your own particular style.
One notable moment in my career so far is ____.
The moment when I wrote one of my most important songs "Il mondo prima di te"—I suddenly felt like it could be a big step forward in my career.
My creative process consists of ____.
I try to share things that I can only explain through music. Sometimes words are not enough, and music is the element that makes a story complete.
One way I'd like to see greater gender equity in the music industry is ____.
To see the end of judgments on a person's physical appearance.
One up-and-coming woman artist I'm excited to watch is ____.
I'm excited about the rise of Olivia Rodrigo. I like her so much, and I'm curious to see what she can do in the future.
My girl-power anthem right now is ____.
"Run the World (Girls)" by Beyoncé.
Stream Spotify's EQUAL Global playlist below to keep amplifying Annalisa and female musicians worldwide: