INTERACTIVE DIGITAL AUDIO
Spotify Introduces Call-to-Action Cards for Podcast Ads
What's the next great frontier in audio? We believe it's interactivity. Over the last year, Spotify has introduced new tools for creators to interact more directly with their audiences through video podcasts, Q&As, and Polls. We've also enabled experiences like Blend, which allows listeners to merge their musical tastes with their friends' in one shared playlist. Finally, we introduced our voice-controlled in-app experience, "Hey Spotify."
Now we're bringing interactivity to the audio ad experience. 
Whether you're blasting your personalized On Repeat playlist during your morning run, catching up on the week's pop culture news with Higher Learning while you make dinner, or listening to Monica and Dax unpack the struggles of being human while stuck in traffic on Armchair Expert—music and talk are your constant companions.  
But what happens when you hear an ad letting you know about Ulta's "Hello Holidays" sale or an offer from Athletic Greens giving you 25% off when you sign up for a monthly subscription? You're often forced to remember a promo code or URL, or make a mental note to look up the offer when you return to your phone or laptop. This process is far from seamless. That's why we're excited to announce a new ad experience launching across podcasts called call-to-action (CTA) cards.
CTA cards will appear in the app as soon as a podcast ad begins playing, and will resurface later on while you're exploring the Spotify app—making it easier to check out the brand, product, or service you heard about while listening. CTA cards will make it easier for you to directly discover the products and services you're interested in without having a hard-to-remember promo code or vanity URL.
With the launch of this new ad experience, we're making podcast ads interactive for the first time, transforming the format from something that can only be heard, into an experience that you can also see — and, most importantly, click.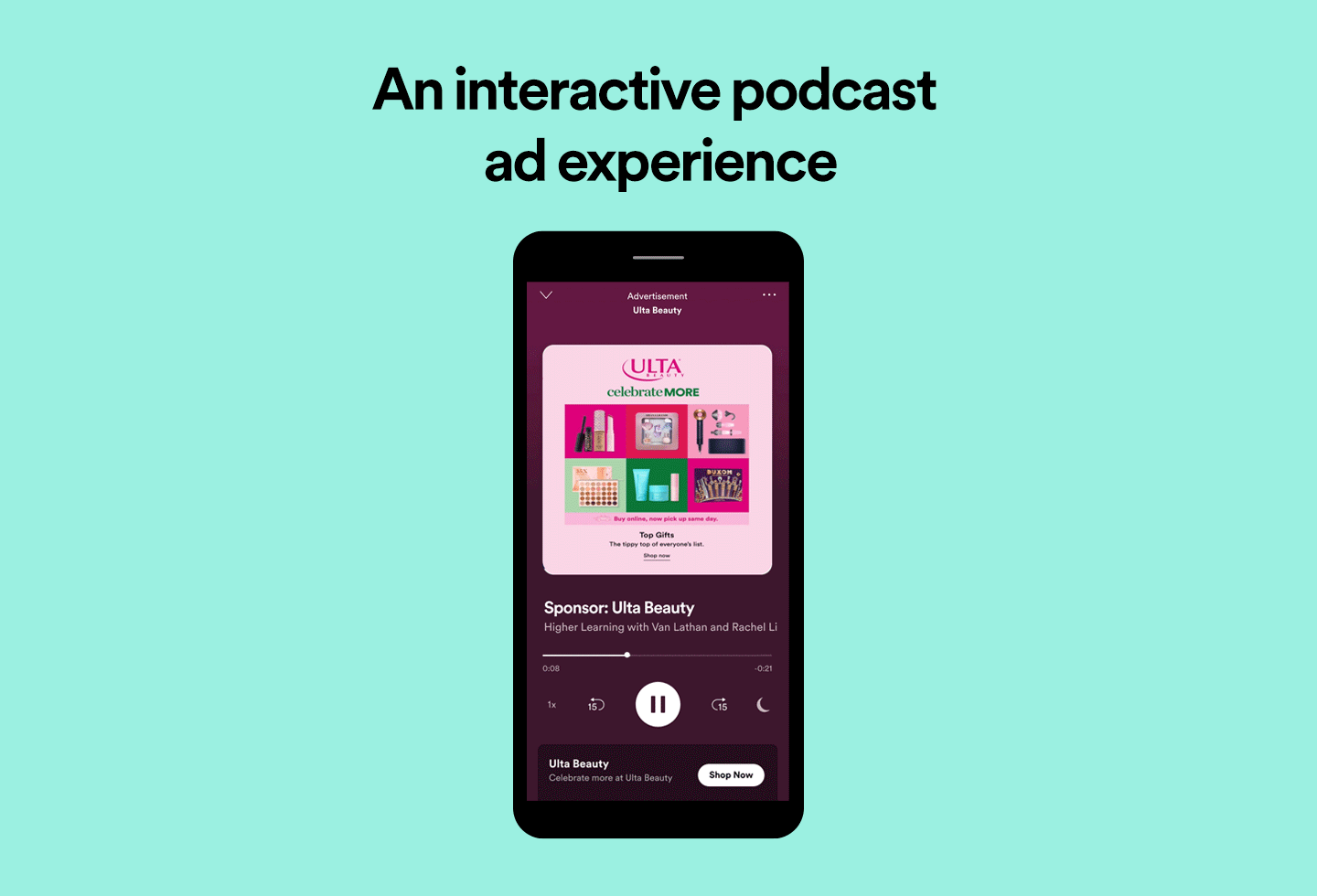 With digital audio being such a multitasking-friendly and engaging medium, more people are listening than ever before. In fact, in the U.S., mobile time spent listening to audio content is now outpacing time spent on social media, video, and gaming, according to eMarketer. CTA cards are the latest step in Spotify's vision for the future of audio as an interactive, multi-way experience.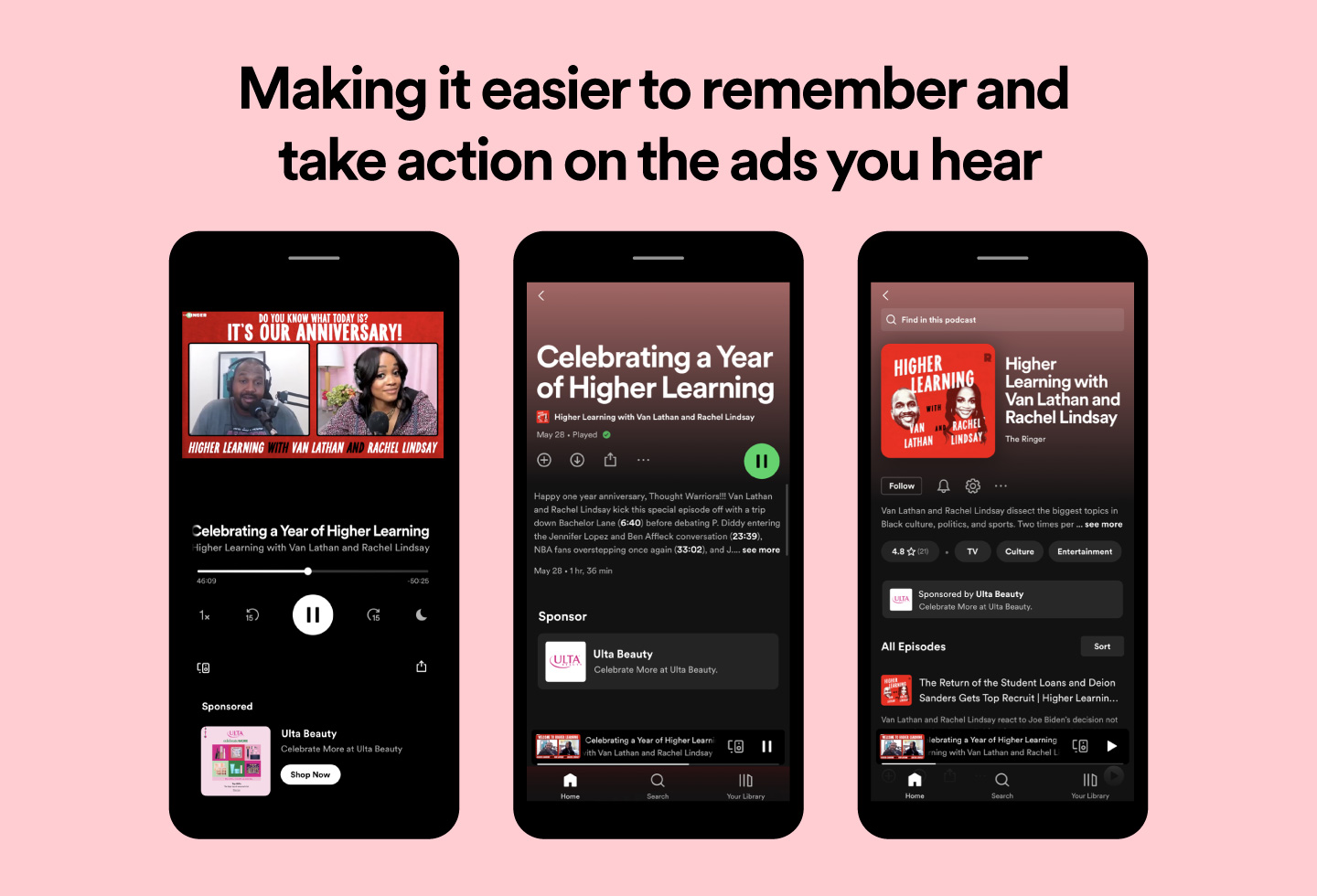 CTA cards will be available across select Spotify Original & Exclusive podcasts in the U.S. beginning today. Advertisers can be especially excited—our tests have shown twice as many site visits with these new clickable ads compared to non-clickable podcast ads. Learn more at Ads.Spotify.com.