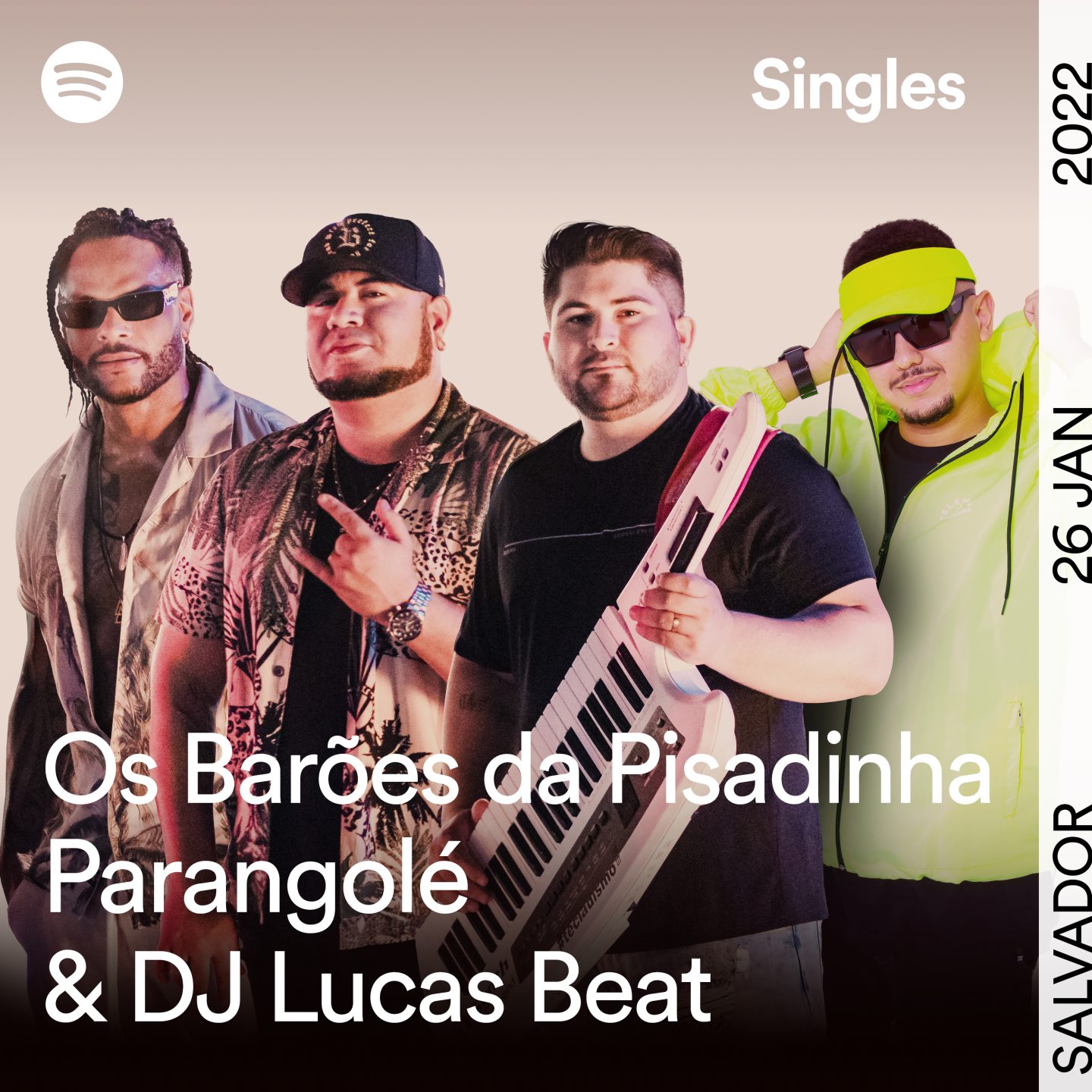 FUNK IN THE SUN
Brazilian Hitmakers Play With Genre for Latin America's First Spotify Singles Series
Summer is in full swing in Brazil, and now, so is Latin America's first-ever Spotify Singles series. As Brazilians soak up the sun, buzzy artists Os Barões Da Pisadinha, LUDMILLA, Matheus & Kauan, and more are inviting listeners to stream seven new Spotify Singles songs exclusively on Spotify. From January 26 to February 16, fans will see new tracks debut on Spotify Brazil's official summer playlist Vem, Verão!
The Spotify Singles program launched in 2016 as a creative outlet for artists as they revisit their songs, engage their fans, and connect with new listeners. More than 5 billion streams later, Spotify Singles continues to surprise audiences around the world. This special summer release is no different. It marks an innovative moment in the program as Spotify challenged Brazil's artists to explore rhythms and genres outside their usual sound.
"This Singles series was created as a place to highlight and celebrate the summer through Carnival, all while catering to genre listening trends we have been identifying in the market. We brought the idea to our partners and found artists who were eager to be a part of it. The artists then took the idea into their own hands and created all these amazing representations of the rich culture Brazil has to offer," said Carolina Alzuguir, Artists and Label Partnerships Lead for Spotify in Brazil.
The singles take inspiration from the most-listened-to genres in Brazil during the summer, including pisadinha, Brazilian funk (also referred to as funk carioca), and brega funk. Pisadinha is an offshoot of the popular Brazilian genre forró, a rhythmic music style that features the accordion and triangle. Inspired by Miami's flourishing hip-hop scene, Rio de Janeiro's Brazilian funk music pulls from a number of different genres to create a uniquely local sound made for dancing. And brega funk, which originated in Northern Brazil, is a branch of Brazilian funk known for its heavy bass and offbeat rhythms.
Follow along as beloved Brazilian artists embrace genre fluidity and try their hands at a fresh sound. Here are the songs making every day feel like a summer celebration, no matter where you listen:
Released in January
Releasing in February
Want more? Keep up with the latest releases and the soundtrack of the season on Vem, Verão!