SOUND OF THE NATION
Spotify Pakistan Partnered With 'Coke Studio' This Season To Amplify Artists in the Region and Beyond
When Spotify launched in Pakistan at the start of 2021, we instantly encountered the presence of a fellow powerhouse in music and media: Coke Studio. Since the television show's premiere in 2008, it has become the longest-running music franchise in Pakistan. Coke Studio's unique format features in-studio collaborations with both music legends and industry newcomers. And since Coke Studio was already a household name across the South Asian diaspora, both Spotify and Coca-Cola Pakistan (which produces the show) saw that partnering up for Season 14 had the potential to bring generations of Pakistani music to an even larger audience around the world. 
"While Coke Studio has been producing music for years, it presented a new vision for 2022, which matched Spotify's mission to unlock the massive potential of creators and music across Pakistan," said Khan FM, Head of Artist and Label Partnerships in Pakistan. "At Spotify, we're proud of our global reach in music, so it made absolute sense for the 'Sound of the Nation'—Coke Studio's tagline—to be heard all around the world." 
This season, Coke Studio introduced fans to 13 new songs with contributions from more than 30 artists. And following this week's season finale, they can all be found on Spotify's Coke Studio: Pakistan hub.
Beyond the new tracks from Season 14, Coke Studio: Pakistan also gives fans access to all the hits from previous seasons. And listeners who want to dig deeper into the Coke Studio discography can find curated playlists like This is: Coke Studio Pakistan, Women of: Coke Studio Pakistan, Best of: Coke Studio Fusion, Best of: Coke Studio Sufi, Best of: Coke Studio Pakistan, and more. The hub is a destination for artists to share their music with Spotify's 406 million listeners, many of whom can be found in the U.S., the U.K., Bangladesh, Sri Lanka, India, Japan, the United Arab Emirates, and Saudi Arabia.
For the Record got to speak with Khan to learn about Spotify's vision for music in Pakistan and what it was like to bring this Coke Studio partnership to life.
How would you describe Coke Studio's influence on the music market in Pakistan?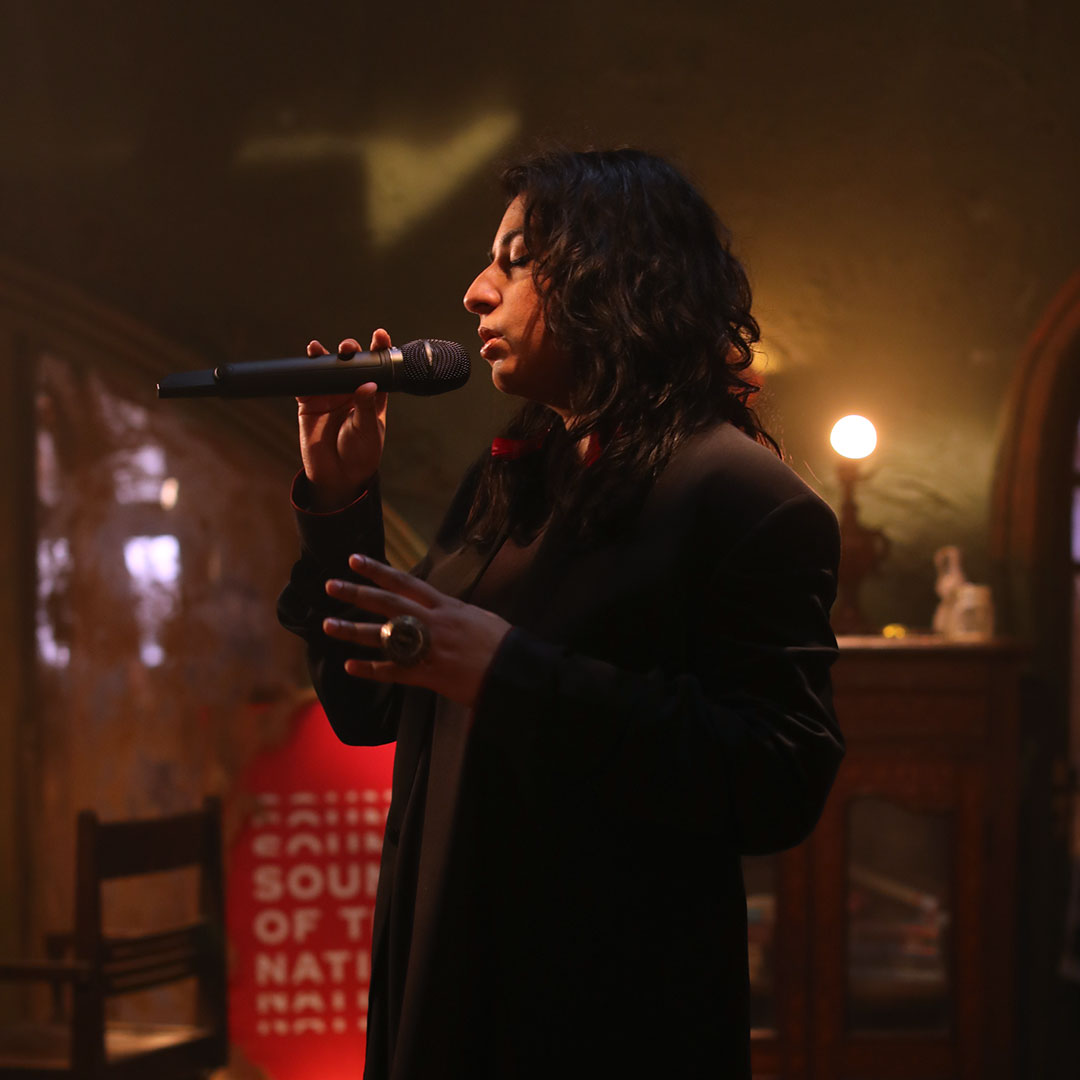 Coke Studio paved the way for music to remain consistent in Pakistan. It allowed Pakistanis to look forward to new music and stay connected with their favorite artists. The program itself has not only created immense pride in Pakistan, but it has also become a representation of South Asian music and culture. With the success of Coke Studio in Pakistan, several other markets like India, the Middle East and North Africa, and the Philippines have tried to activate their own versions of Coke Studio—the latest being in Bangladesh—proving it to be a very influential approach. 
How does a platform like Spotify help elevate the listening experience for fans of Coke Studio? 
Other than allowing fans all over the world to listen to Coke Studio's latest music on Spotify, we enhanced the experience by creating exclusive content with the artists, which was released exclusively on Spotify Pakistan's social media accounts. Moreover, we held three exclusive prerelease listening sessions with the creators and artists for the die-hard fans and senior members of the press, which had never been done before in Pakistan. 
What insights did you gain throughout Season 14 and after it had wrapped up? 
The biggest learning for us is to always have clear objectives from the beginning. We both knew this collaboration would have various challenges, but both parties had one very clear objective: amplify Pakistani music and represent it in the absolute best way possible. This objective became more of a passion point and therefore allowed us to work efficiently to ensure that all teams were aligned, that all artists were excited about the partnership, and that listeners all over the world would experience Pakistani culture unlike ever before. 
What is your goal when seeking out partnerships with brands? 
When collaborating with brands, one of my most important goals is to be able to select brands that match our values. Almost every brand out there is trying their best to succeed and roll out a plethora of activations. It's important to understand the objectives of a successful brand collaboration. This will set the right tone and help us work toward a shared goal. In this case, it was the presentation of Pakistani artists and music to a global audience while highlighting the amplification of Gen-Z artists.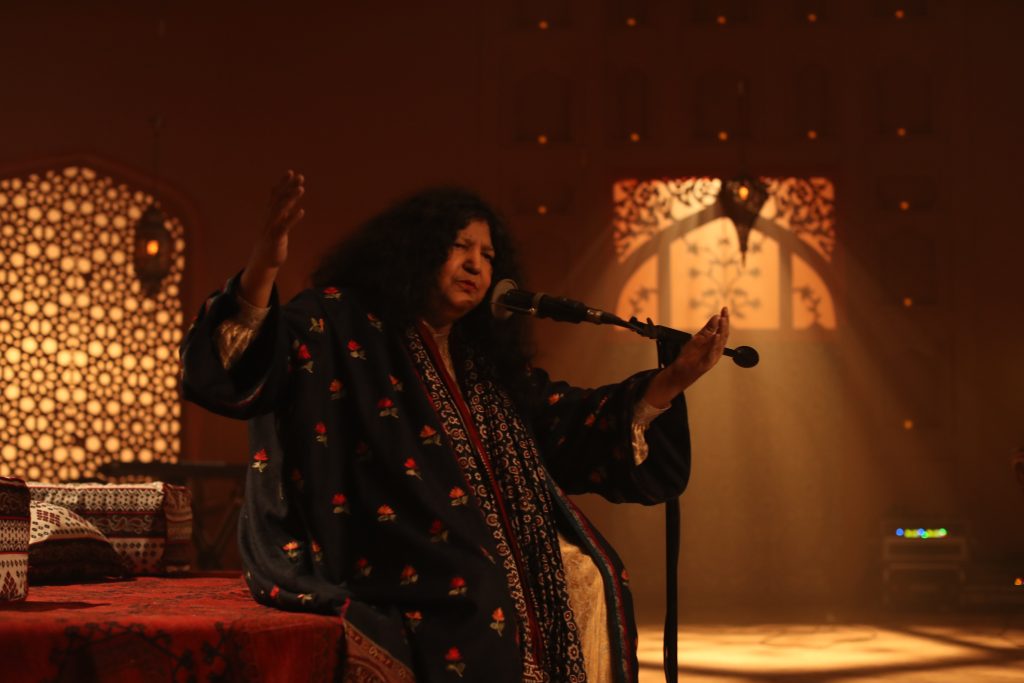 What emerging-established artist duos were you most excited to bring together this season? 
For 2022, the most exciting duo was for the first single, "Tu Jhoom," which brought together the living legend Abida Parveen with Naseebo Lal. The song resonated across South Asia and eventually the world, becoming one of the most sought-after releases from Coke Studio. 
A fan-favorite would be Ali Sethi's "Pasoori," which not only introduced the audiences to a new artist—Shae Gill—but also became one of the most-streamed tracks on Spotify's global charts. Lastly, another favorite would be "Mehram," a slow ballad of sorts that brings together Asfar Hussain (lead vocalist from the band Bayaan) and two-time Grammy nominee Arooj Aftab, who is also the EQUAL Ambassador of the Month for Spotify Pakistan this March.
Excited about Spotify's partnership with Coke Studio? Check out the Coke Studio: Pakistan destination on Spotify to discover all of this season's singles and more.