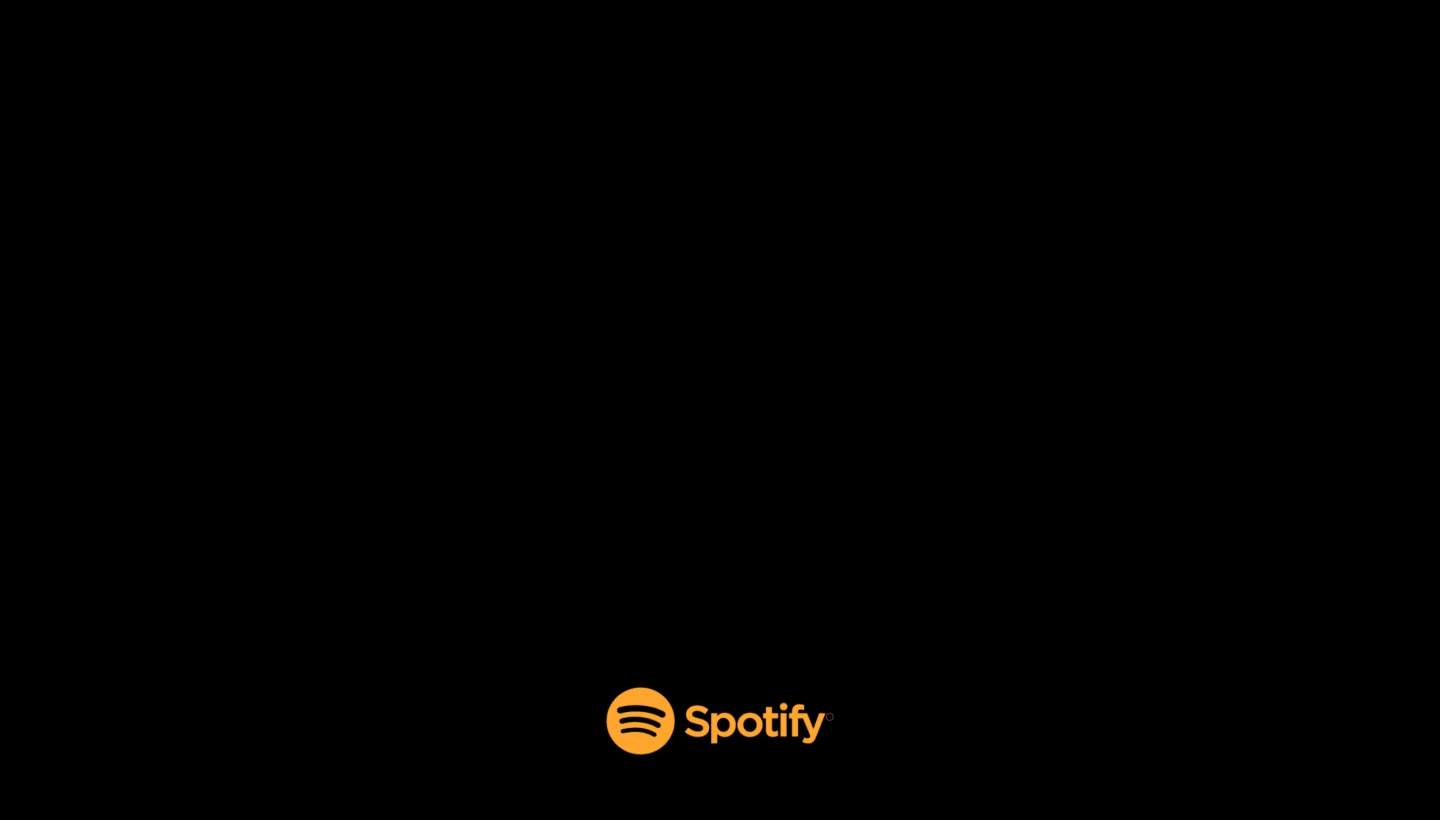 DOWNTOWN SOUNDS
Listen Like Basquiat: New Exhibit Helps Fans Discover the Musical Influences of the Famed Painter
Among the most celebrated American artists of all time, Jean-Michel Basquiat left an indelible mark on the world. His paintings combined his own unique style with powerful commentaries on race, politics, and culture. And although he died over 30 years ago, the impact of his legacy can be felt throughout art and culture to this day.
As such, a new exhibit, Jean-Michel Basquiat: King Pleasure celebrates the iconic artist's life and work with more than 200 rare and never-before-seen paintings, drawings, and artifacts from the Basquiat family collection. There are so many works on display that it required a 15,000-square-foot space nestled in New York City's crowded downtown. The expansive location was designed by David Adjaye, the renowned architect who also worked on the Smithsonian National Museum of African American History & Culture. 
As one of the exhibit sponsors, Spotify also helped curate an exclusive audio experience for visitors that offers further musical insights into the life of Jean-Michel.
"I think the mission was really to provide a little more context to Jean-Michel's life. There have been people who have spoken about Jean-Michel's life before us, and they did so from the very narrow perspective of whatever time they spent with him," Jean-Michel's sister Lisane Basquiat shared with For the Record. "And so for us, it's about sharing a perspective of Jean-Michel's life that only his family could share. There's really no one else that can tell this part of the story."
View this post on Instagram
The music that shaped the artist
One of those perspectives emphasized through this exhibit is Jean-Michel's connection to music and the way that it influenced his art. To hear it from his other sister, Jeanine Herriveaux, Jean-Michel's love affair with music started at home during his childhood.
"We had a huge influence at home in terms of music. My father had a great stereo, and he played music from the moment that he either woke up in the morning on the weekend or when he came home from work. Music was playing until he went to bed. And the genres ranged from Latin music to jazz to Neil Diamond," Jeanine revealed. "I know that had to have impacted Jean-Michel significantly. The reason I think that is because later on, he made many, many trips to Tower Records and purchased many, many albums. Music was very important to him."
Listen Like Basquiat
The immersive Spotify-curated audio experience starts with the Listen Like Basquiat destination, which features a series of playlists packed full of the songs he loved, as well as music from artists he inspired. The playlists were curated with the help of the Basquiat sisters and correspond with different stages of Jean-Michel's life: Childhood, Studio, Nightlife, and Legacy.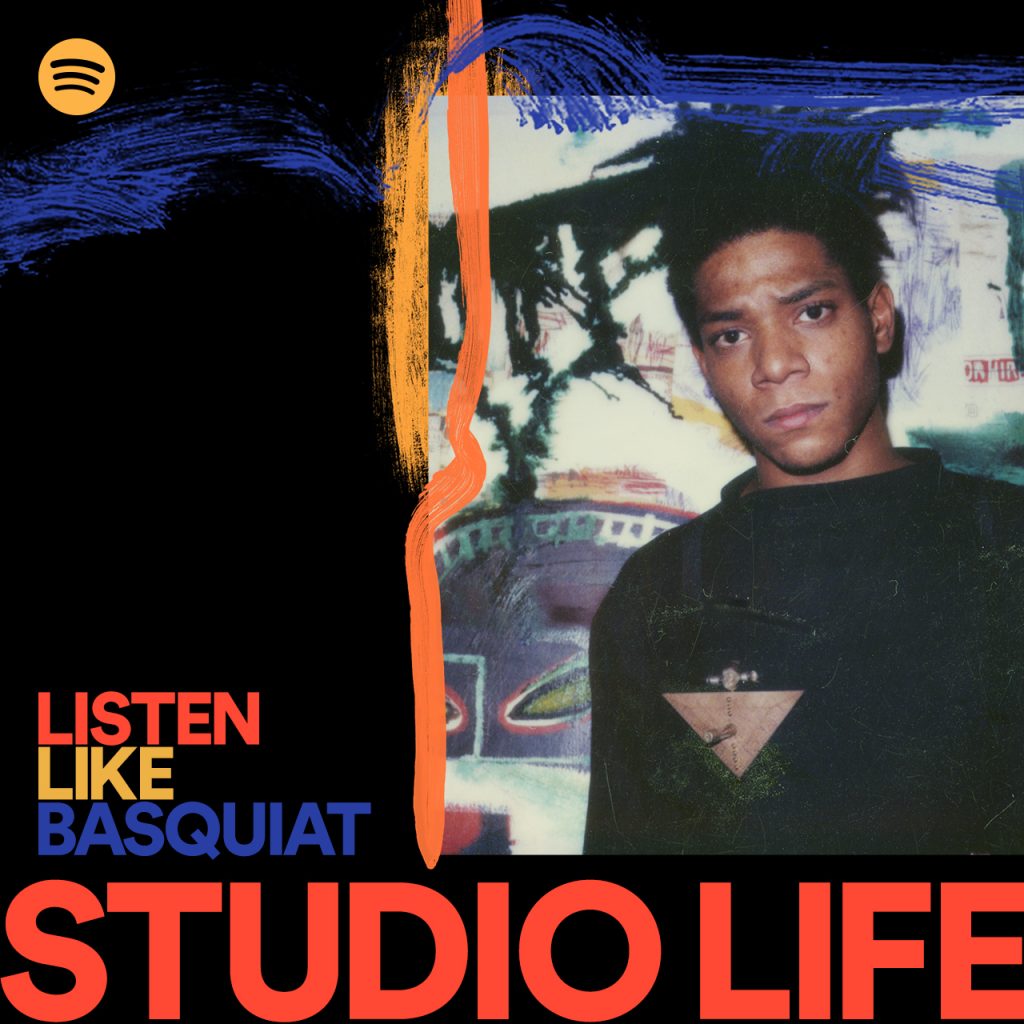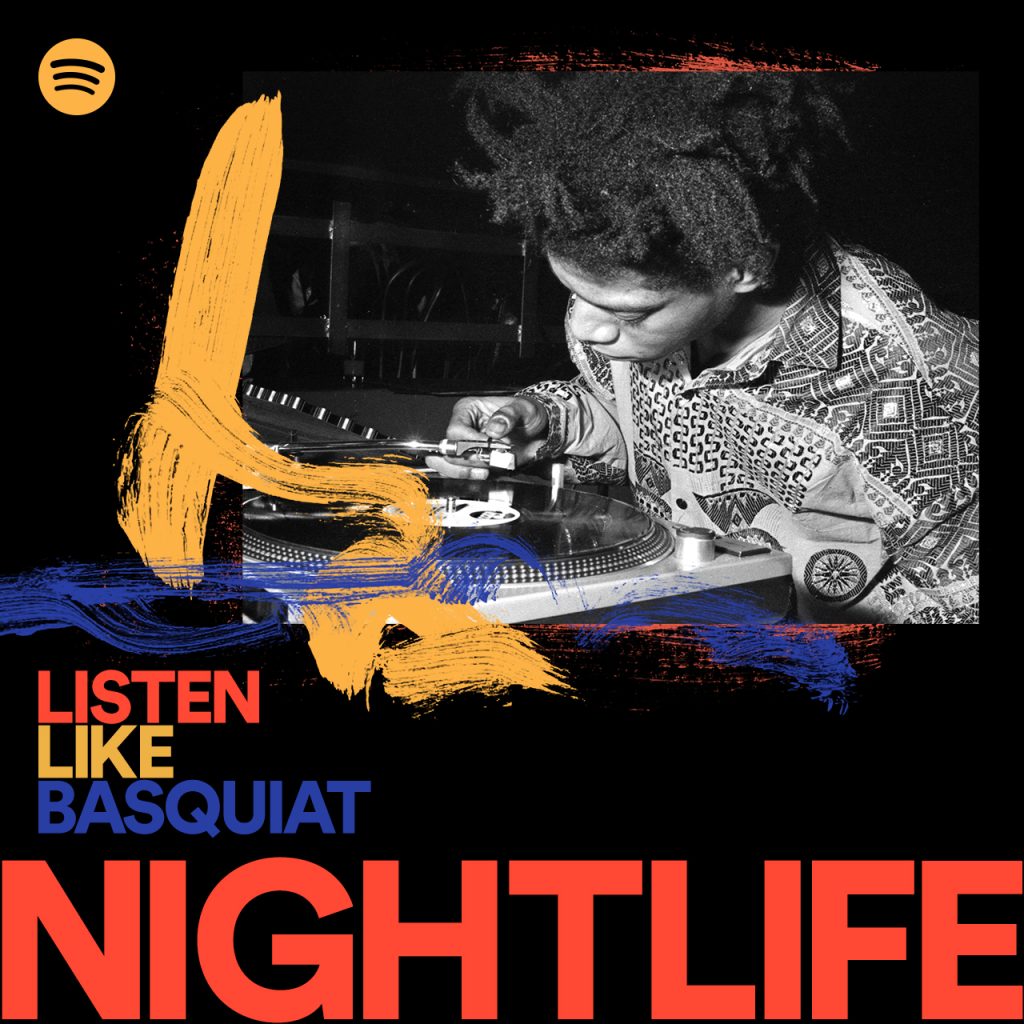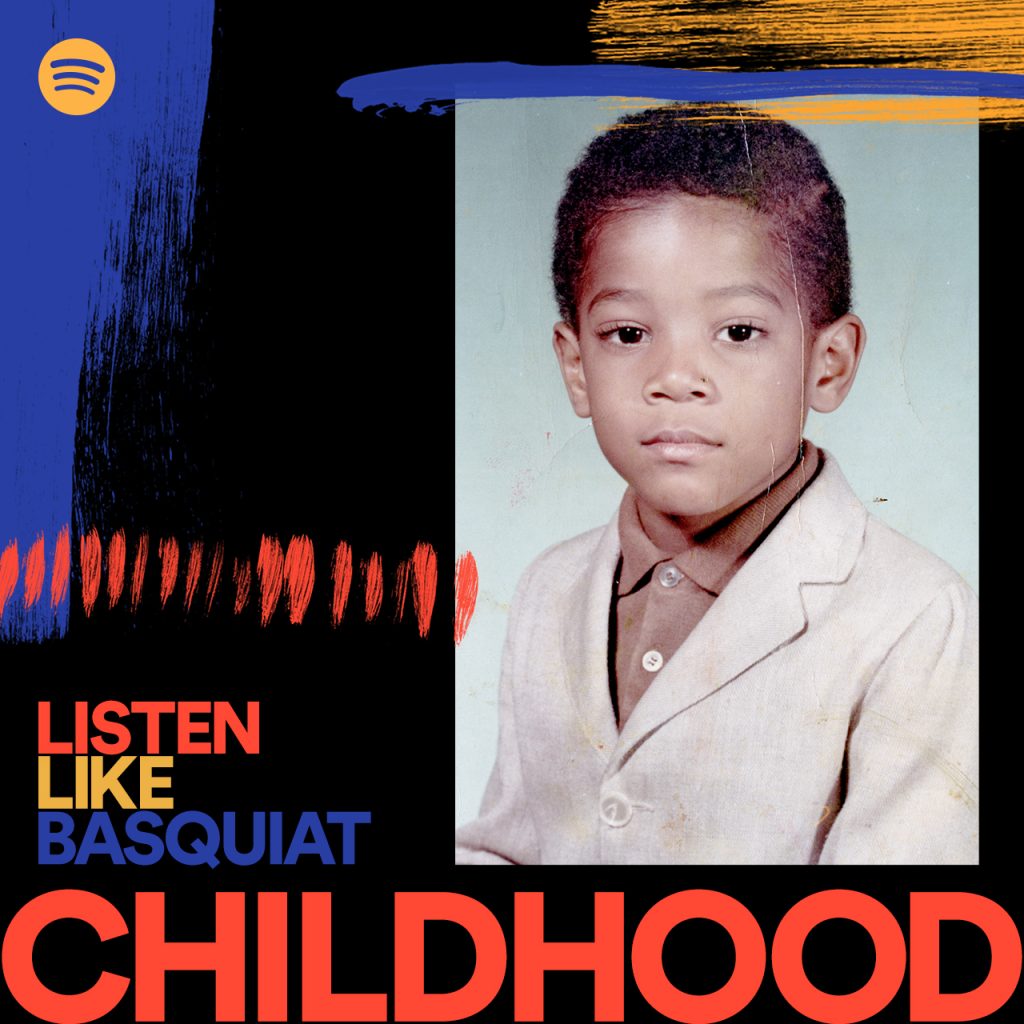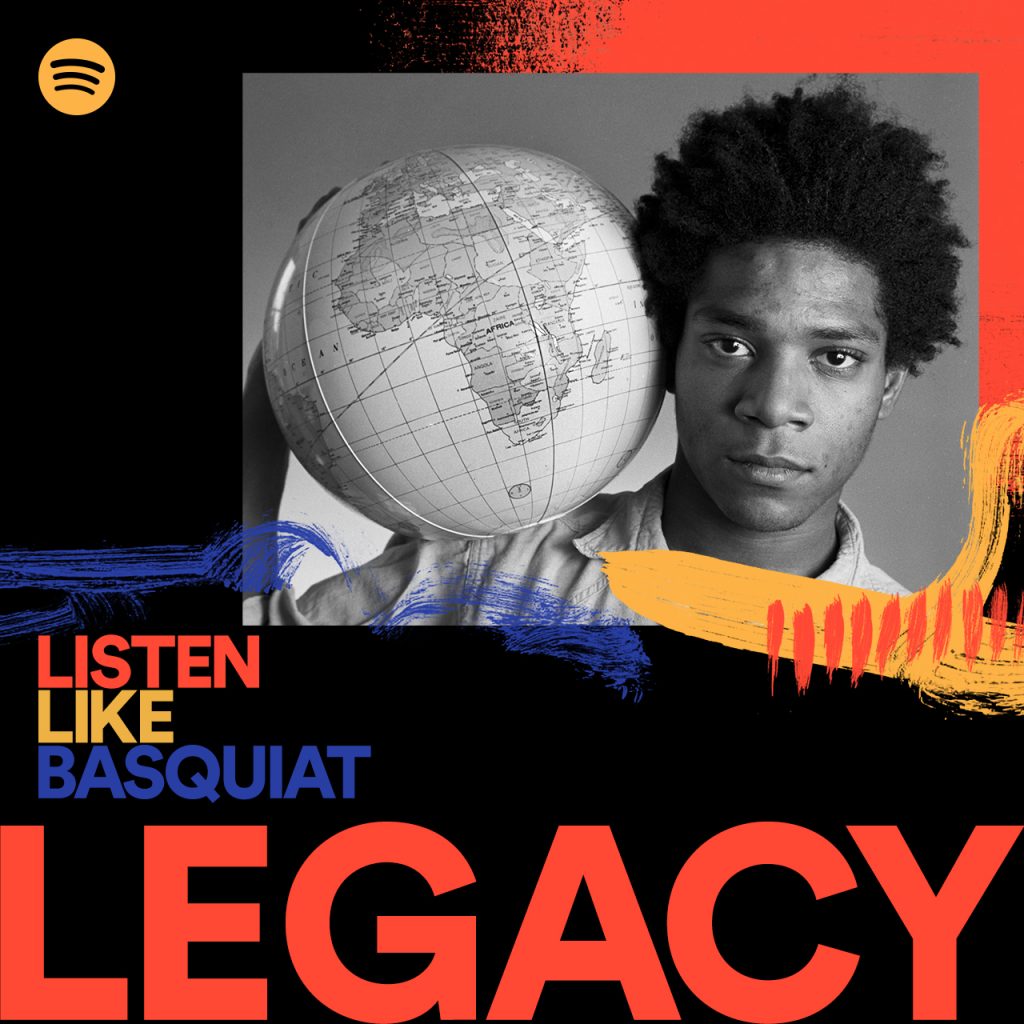 In the same way that his work incorporated a variety of styles—including folk art, abstract expressionism, and graffiti—the most striking thing about Listen Like Basquiat is that Jean-Michel's taste in music was just as eclectic. 
Artists featured in the Listen Like Basquiat playlists include creators spanning many genres: Robert Glasper, Wyclef Jean, Westside Gunn, Man Parrish, Jamila Woods, Nas, RZA, The Strokes, John Coltrane, Jimi Hendrix, Run-D.M.C., Vince Guaraldi Trio, and Sheila E. 
Bringing sight and sound together through exclusive Spotify playlists
Those visiting Jean-Michel Basquiat: King Pleasure in person can access these playlists via Spotify Codes that are placed in relevant areas of the exhibit, which includes a full-scale re-creation of Jean-Michel's childhood living room. On top of that, select artists featured in the playlists have also shared their personal stories and inspiration surrounding Jean-Michel via exclusive Spotify Clips, which are accessible when playing the Listen Like Basquiat: Legacy playlist on the mobile app.
As his sister Lisane explained, there are parallels between Jean-Michel's work and the music that he listened to, and experiencing them together offers an extra dimension to the man behind the art.  
"I think music is all about expression. Music is all about a person choosing to express themselves through melody," expressed Lisane. "Jean-Michel was a person who had a voice and had something to say, and he chose to express it on canvas or on paper or on a fence. They're both ways of expressing thought and sentiment and emotion."
If you want to check it out for yourself, you're in luck: Jean-Michel Basquiat: King Pleasure is on display in New York City now through Labor Day. And if you aren't able to see the show in person, you can still visit Listen Like Basquiat on Spotify and enjoy some of the artist's favorite songs. Or, head to our latest Spotify: Discover This episode to hear more about the exhibit from the people who created it.