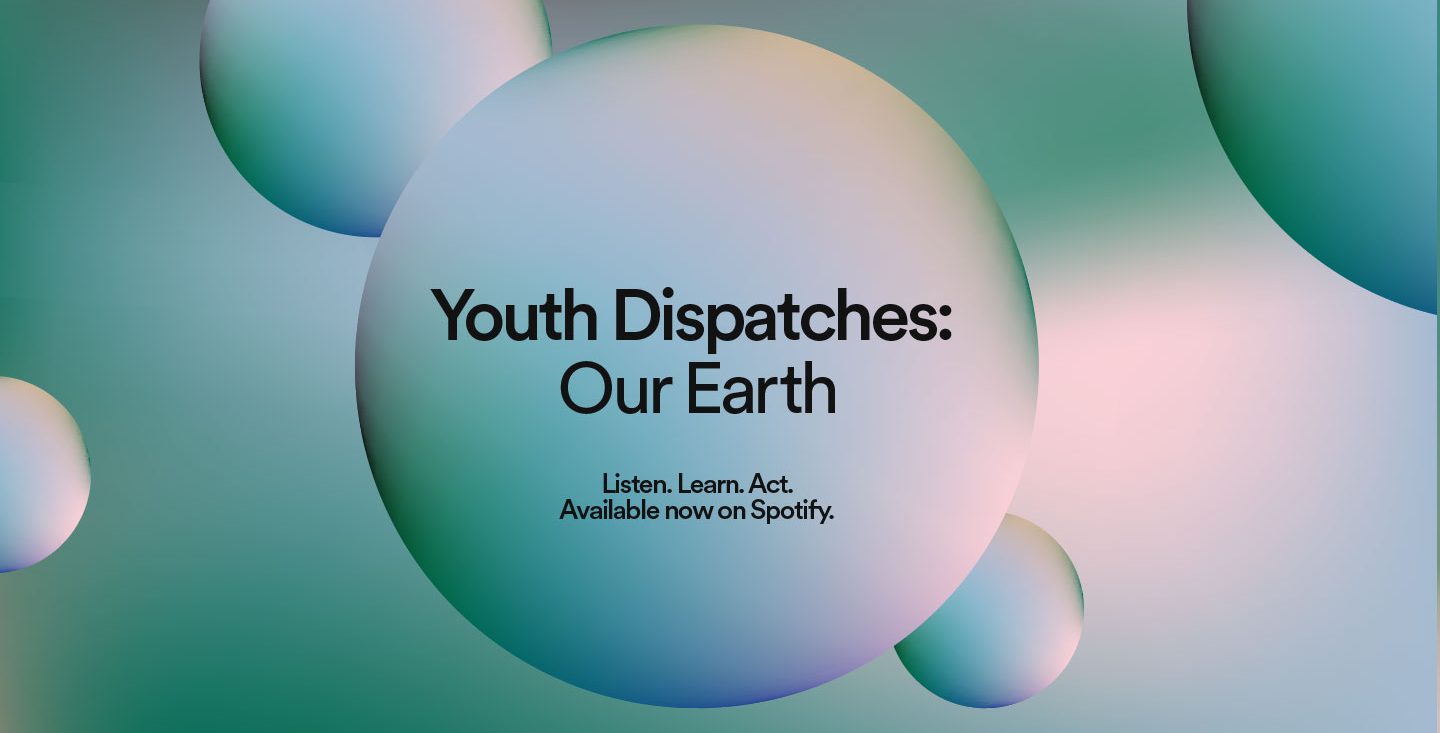 CLIMATE CHANGEMAKERS
This Earth Day, Spotify Is Handing the Mic to Young Climate Activists
The climate crisis is one of the most pressing issues of our era. Anytime we speak about addressing climate change we know that we must center the people, places, and communities most affected, to learn from them and inspire us into action. So this year for Earth Day, Spotify is using the power and impact of our global platform to amplify the voices of next-generation climate activists fighting to dismantle global environmental injustices and find climate justice across social, economic, and policy changes. We're handing them a microphone via our platform and redesigned Climate Action Hub to listen to their stories of climate change and its impact on daily life, as well as share actionable ways for listeners to get involved. (The Climate Action Hub is available here via a mobile device or by searching "Climate Action" on Spotify.)
Youth Dispatches: Our Earth
The first place to stop is our new podcast playlist series, Youth Dispatches: Our Earth. This podcast playlist features three climate change activists who speak on the future of our planet and how we all can take action to create a better world. These global activists offer insight on what we can all do to enact change: from a personal level to a global one. You can also hear from Dr. Johanna Beckman at the Potsdam Institute for Climate Action Research, whose voice and recommendations are included in the hub playlists.
In "The Land is Medicine," Seqininnguaq Lynge Poulsen, an Indigenous rights activist and artist in Greenland, delves into how climate change is impacting their Indigenous community and what it looks like to take care of oneself in the face of a shifting world. (Their podcast episode is available in English and Greenlandic). "The Earth Is Resilient" features Gabrielle, a climate educator in Athens, Georgia, talking about her optimism for climate justice. She takes us through ways we can positively contribute both big and small. In "From Knowledge to Action," Luisa Neubauer, a youth climate justice activist and podcaster in Germany, discusses her journey to activism and how to transform knowledge of the climate crisis into action to prevent it. (Her episode is available in English and German.)
Also make sure to check out Gabrille's second curated playlist, The OG Guide to Climate Change, as well as Seqininnguaq's Decolonizing Climate Change. Each activist picked around five podcasts to highlight for listeners. The podcast playlist series was created in partnership with social impact agency Invisible Hand, with production support by Pod People.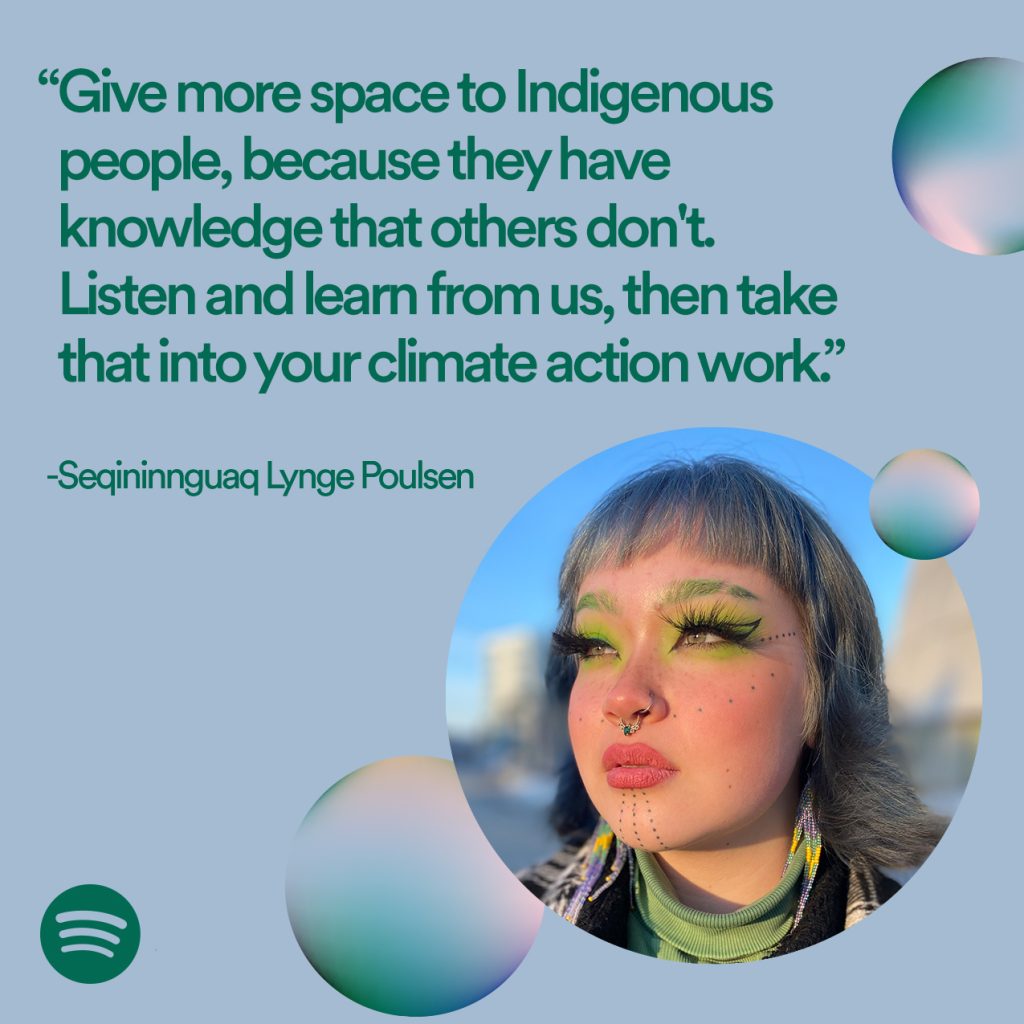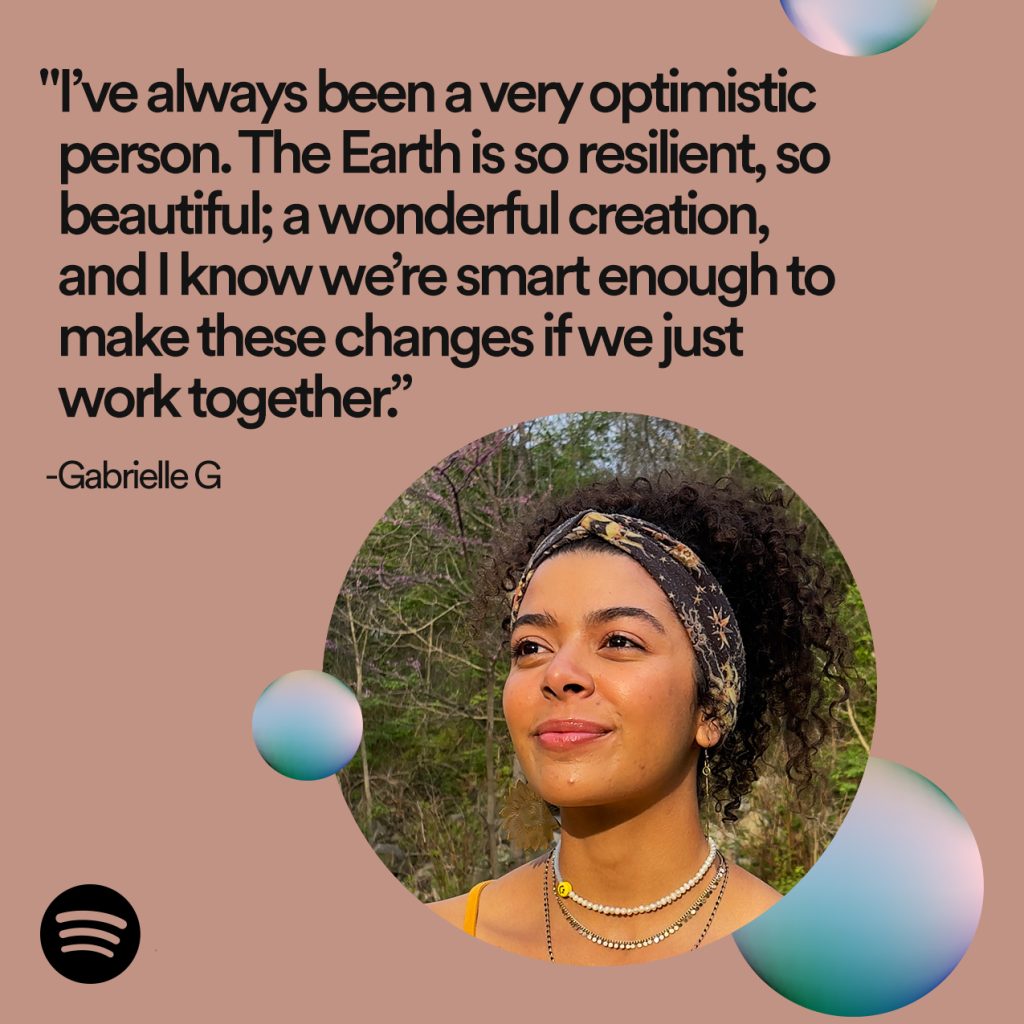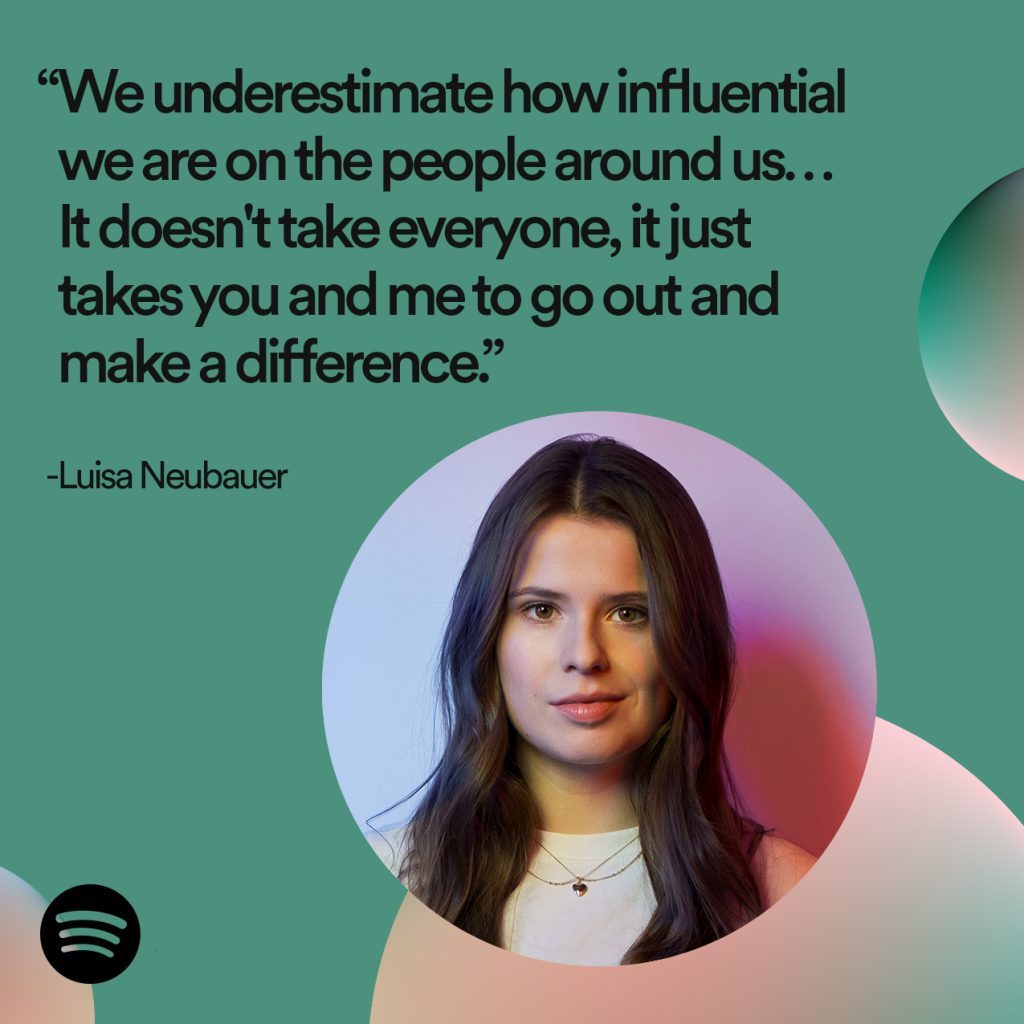 Going Deeper With Gabrielle
Each day, Gabrielle shares lessons and tips about sustainability and climate justice on her impactful TikTok account. "The whole idea of starting this TikTok was to break down the barriers of academia and spread information in a way that is understandable and accessible to the masses," she shared with For the Record. "It provides a way to educate on important topics in a short, entertaining way. I love using social media for this because it has the potential to have such a large reach and put the videos in front of people who may not normally seek this information out."
So far, Gabrielle's followers have benefited from her tips in their personal lives and beyond. "I have actually gotten a really great response from my account—a lot of kids in middle and high school have told me they were able to use this information to write papers for their classes or pique their interest in environmental topics. My video on Cancer Alley in Louisiana has been a great example of this. I've had a lot of people tell me how it really shifted their perspective on plastic use and other environmental justice issues. It's so rewarding to have an impact on people, but especially the younger generation because we have the potential to make a huge difference—we're the future."
When not recording her videos, Gabrielle is pursuing a PhD in integrative conservation and anthropology and specifically looking to study desertification in Northeastern Brazil. But despite her course of study and her involvement with conservation in undergrad, Gabrielle tries to keep a bigger picture in mind and create a space that is open to questions and learning. 
"I like to start by saying that I don't know everything. I talk about and study climate justice and still don't know everything. So it would be very unfair for me to expect other people to know and do everything correctly. It's a complex topic with many layers. I also find that people are more willing to engage and learn if they are greeted by positivity. It creates a place where people feel comfortable asking questions without fear of judgment, which increases the amount of information we can share while simultaneously increasing their opportunity to learn more about the topic."
As such, Gabrielle's podcast playlist, The OG Guide to Climate Change, begins with a 10-minute Ted Talk to introduce the idea of environmental justice. "That way if it's someone's first time interacting with this topic, they won't be lost. It's short and easy to understand! I also chose the podcast from Phil and Isaias's Queer Brown Vegan because Isaias does a truly wonderful job of explaining some of the issues surrounding the barrieres in academia—which is a major reason I began my TikTok too!" 
The other podcasts on her playlist shine light on Black people and people of color in the sustainability and climate change space, highlighting ideas of accessibility, inclusion, and some of the tougher conversations around environmental justice and climate change. "The overall theme is to provide an introduction to some of the key components of the environmental justice and climate change movement. It allows listeners to hear from people of color that are working to change the sustainability space and focus on inclusion and accessibility. These podcasts give direct examples of environmental injustices and solutions to help us tackle them."
Climate Change Touches Everything
This year, our music playlists and podcast editorial guest curations explore climate justice from even more angles, genres, and mediums. Make sure to check out:
Specially curated music playlists from nonprofit partners including the

Climate Justice Alliance

and

350.org

. 

"Artist Dispatches: Our Earth" episodes from artists

Jason Mraz

and

Maxida Märak

.

Insights from Dr. Johanna Backman, from the Potsdam Institute for Climate Action Research, throughout the Youth Dispatches: Our Earth episodes.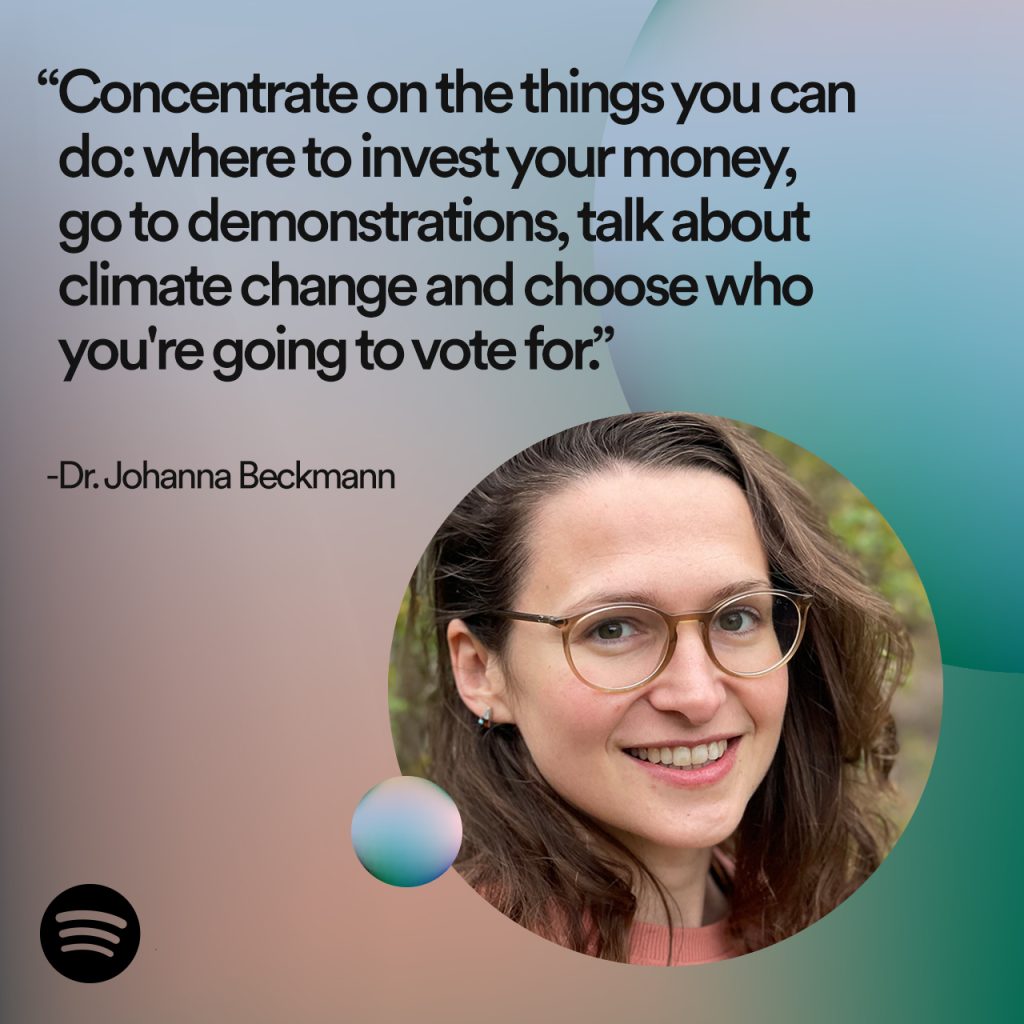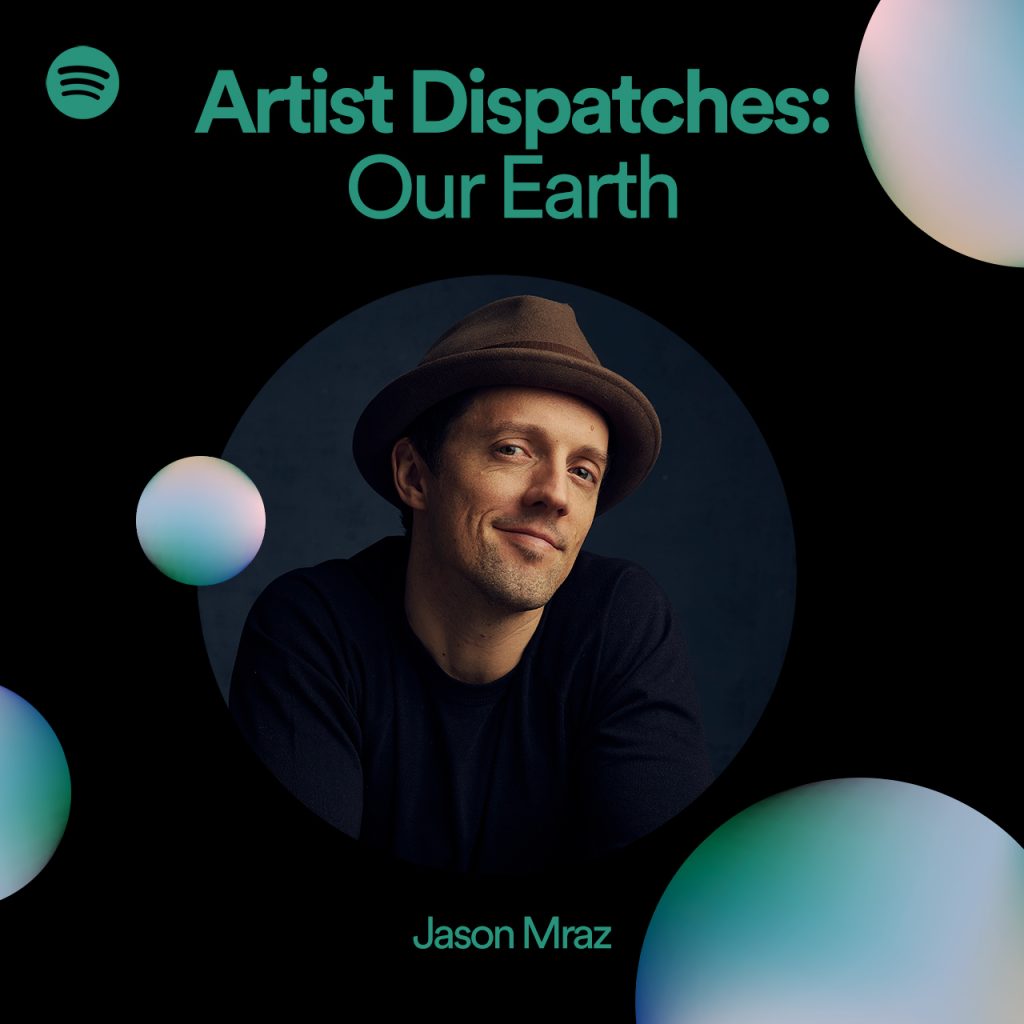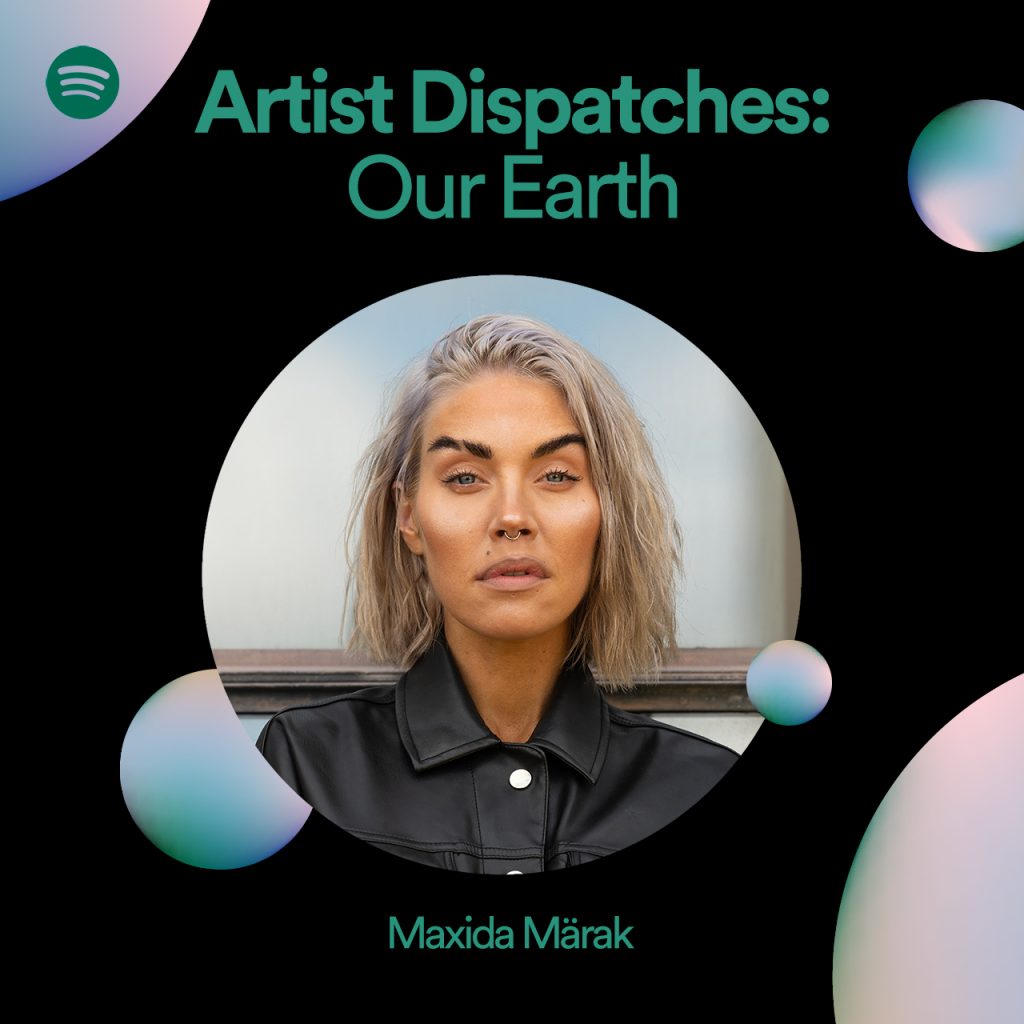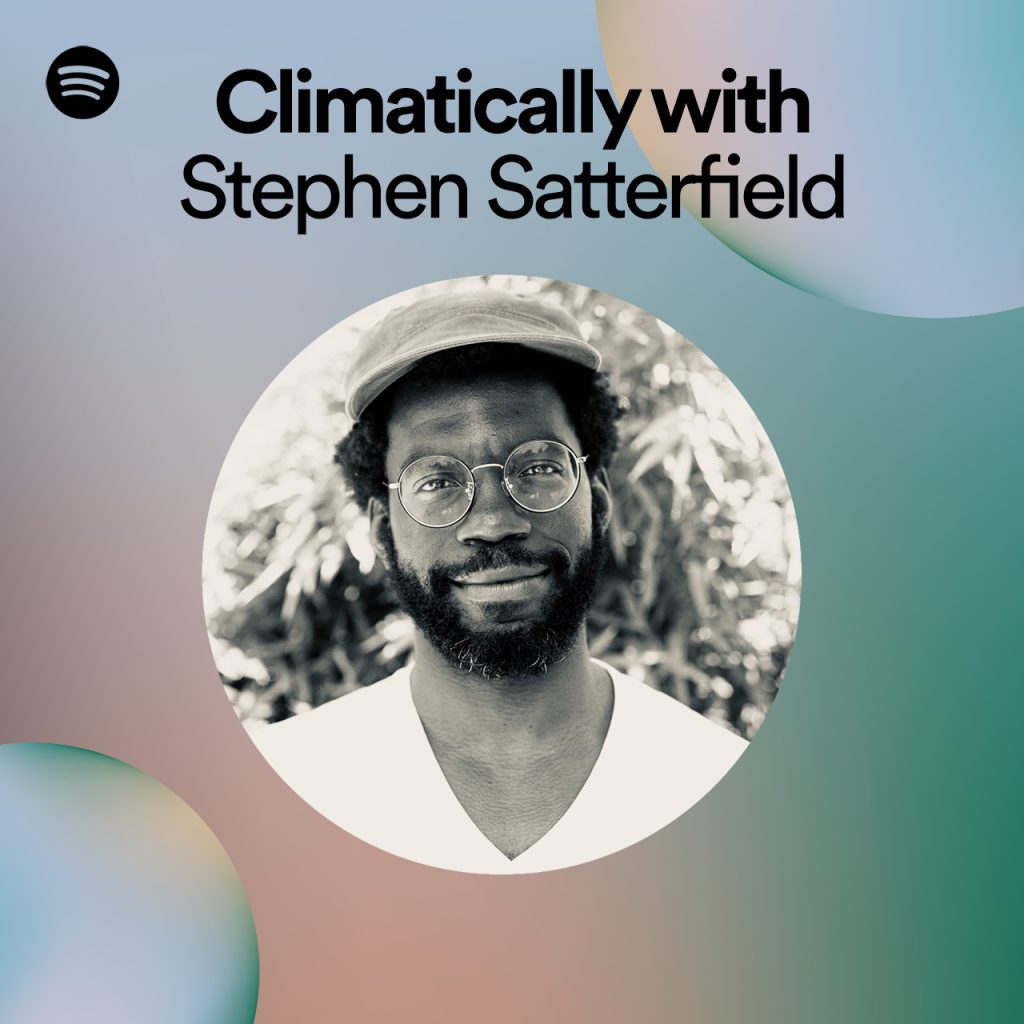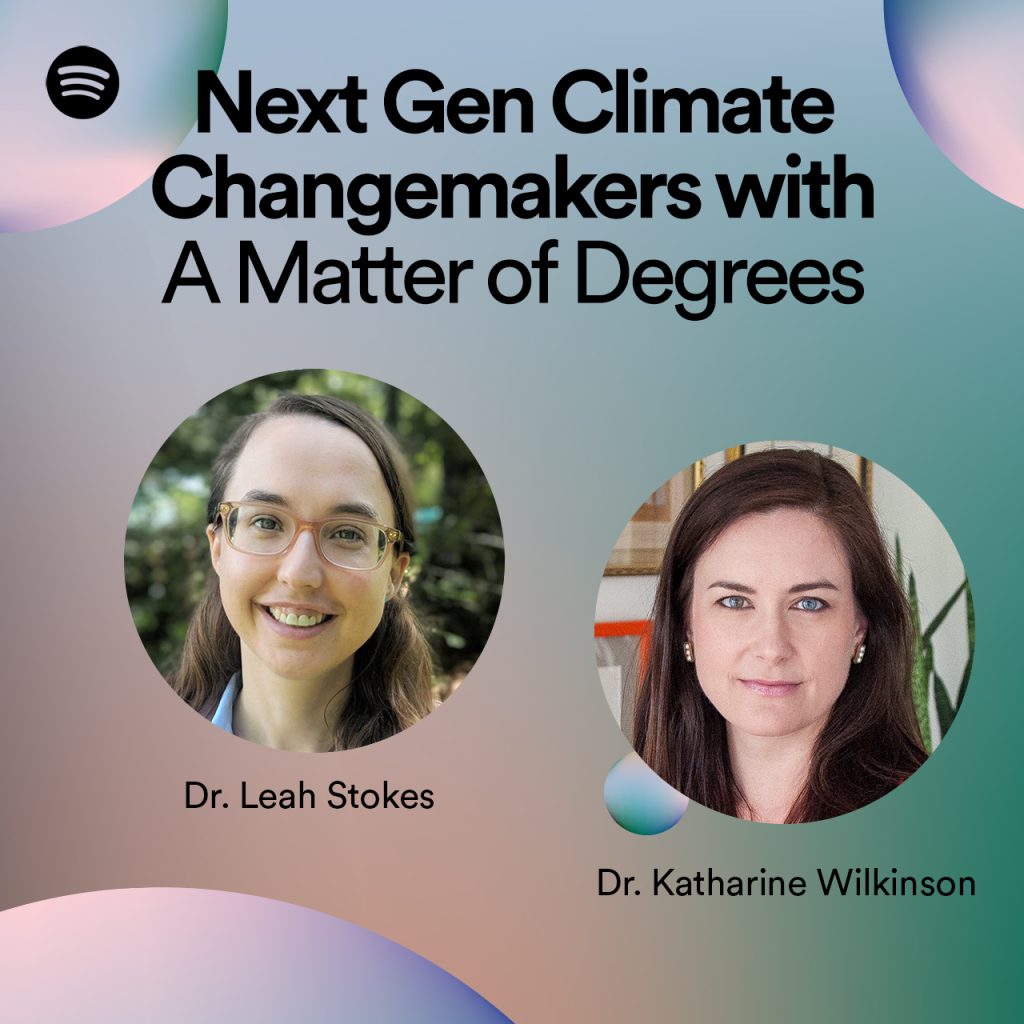 Get even more curated experiences with A Matter of Degrees hosts Dr. Leah Stokes and Dr. Katharine Wilkinson's playlist Next Gen Climate Changemakers, where they give a hat tip to these younger activists. Whetstone Radio founder Stephen Satterfield curated "Climatically," a playlist to make us all smarter when it comes to the climate crisis. And finally, the How to Save a Planet team is guest curating a playlist on renewable energy. 
This year, even fans of true crime can get their climate fill, with a Climate Edition curation on our True Crime Scene page and a Climate Crimes Playlist with episodes about toxic love canals, e-waste, and cyberviolence from some of your favorite Parcast true crime podcasts. 
More of a visual learner? For those who enjoy the "Listen If You Watch" franchise and are interested in social issues, our new audio-visual documentary club will be a destination and community to explore podcast content related to documentaries and perhaps even engage in conversations around what you watched and heard. You can find the current documentary pick on the Listen If You Watch hub every fourth week of the month, or on the playlist in the Play Your Part hub. The club pick this month is Fire in Paradise on Netflix. 
Vist the Climate Action Hub via mobile device to learn about climate change and discover ways to combat it. You can also find it by searching "Climate Action" on Spotify.