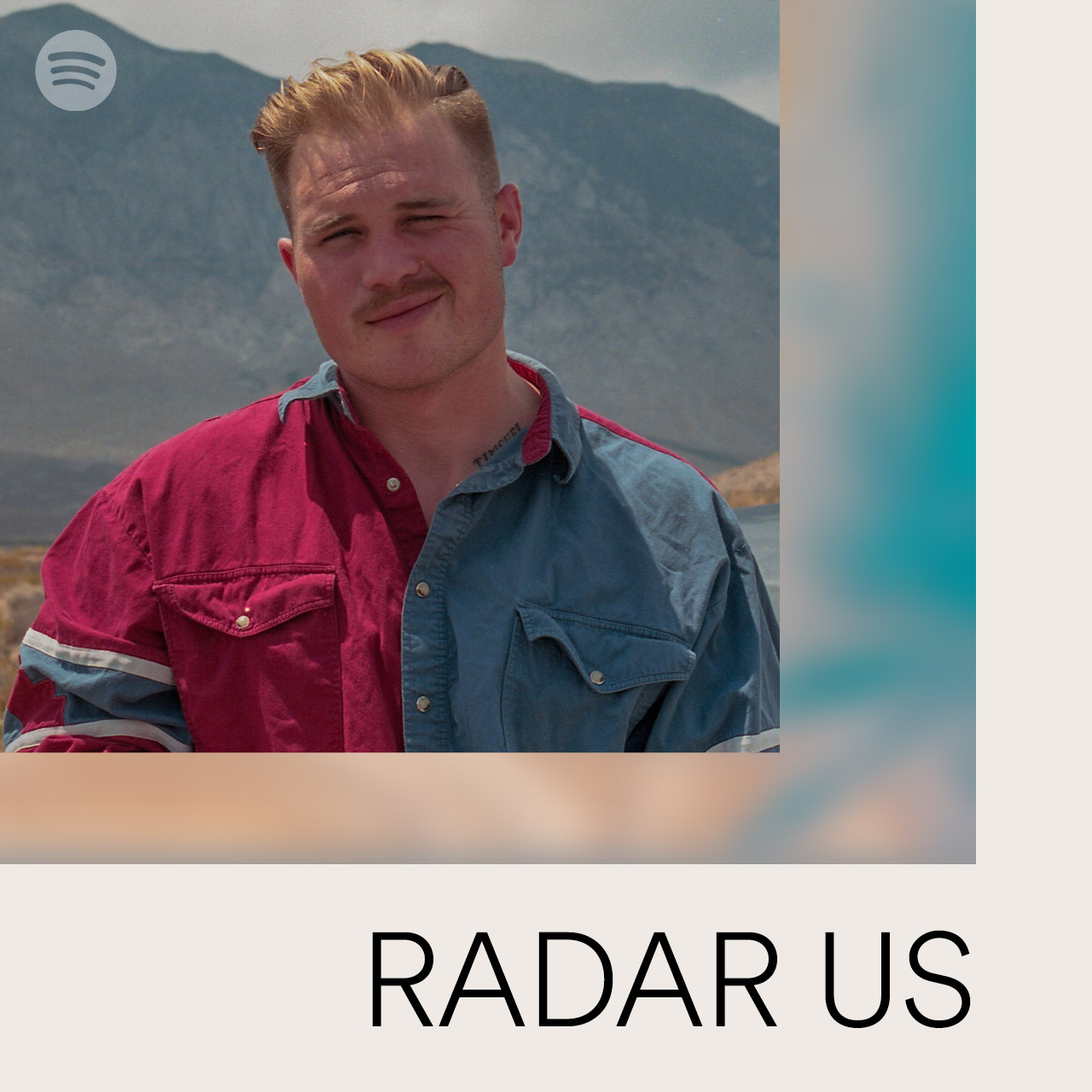 FALLING INTO FAME
Spotify's RADAR Program Returns With RADAR US and Announces Zach Bryan as First Country Artist
Spotify's RADAR US program, an extension of Spotify's global artist development program, announces its first-ever RADAR US country artist, Zach Bryan. Since launching in 2020, Spotify's RADAR program has remained committed in supporting artists on their paths to superstardom, helping rising talent at all stages of their development and strengthening their connection to audiences. 
Zach has an enthusiastic fan base on Spotify, with his hit single "Heading South" helping put him on the map. His highly anticipated third album arrives May 20. Why, then, does he feel the same way about his career now as he did when he wrote music for fun on his days off in the military?
"I started writing songs, and I accidentally blew up. I'm so blessed and honored to be a musician because so many people aspire to be in the position I'm in their entire lives. And not a morning goes by that I don't think about that," Zach told For the Record. "But also, that switch has not happened yet. I'm still not sure what I want to do with the rest of my life."
Just one year after he was honorably discharged from the United States Navy, and two years after he was featured on Spotify's Indigo playlist, Zach is now Spotify's first-ever RADAR US country artist.
"We saw that our listeners were responding to Zach early on with his stripped-down, salt-of-the-earth sound and honest lyrics. In 2020, he was one of our key artists for the launch of our Indigo playlist and has been a top performer there ever since," said Rachel Whitney, Head of Editorial, Nashville. "It has been incredible to see his growth over the past two years. His talent is undeniable, and his new music has already begun to reach chart-topping status. This is just the beginning, and we're so excited to introduce him to a broader fan base through our RADAR US program." 
As part of RADAR US, artists receive a mixture of Spotify's best-in-class editorial; on-platform and out-of-home marketing support, like dedicated RADAR social content capturing the many sides of artists, including acoustic performances and short-form videos; a feature in the RADAR US playlist; and an opportunity to collaborate with Spotify on a number of Fans First experiences such as exclusive live rooms with top fans on Spotify Live.
For the Record caught up with Zach to learn more about his life as an emerging artist. 
From your first experiences with a guitar to now, how has your approach to songwriting changed or stayed the same?
What's interesting is that my approach to songwriting hasn't changed even remotely, but my life experience has been amplified times 40. As a kid, you don't have too much to sing about. But as an adult, things get a lot darker for everybody, and things also get a lot happier. When you grow up, everything grows up around you. So, I don't think that my approach to songwriting is different. I think that the more I did it, the better I got at it. And the more life I lived, the more I had to write about. So it's all part of the beautiful evolution of how most things go in life.
Which artists have inspired you the most?
So, I actually have some authors—Jack Kerouac and John Steinbeck. The way they described things in their books, it taught me how to describe everything. I read a lot growing up, and those were the two guys I always leaned on. Musically, I'd say Tyler Childers and Jason Isbell. But I also have a lot of other favorites, like John Vincent III and John Moreland out of Tulsa, Oklahoma. Those are simple guys; they're guys who have guitars and just like to write.
How does it feel to see the growth of your music with Spotify?
Spotify has been really, really good to me in every phase of this process. It's weird to watch the progression from the first record, when Spotify was first on my side, to now, when they've selected me to be their RADAR artist. I feel like I have someone in my corner. So it's really, really incredible.
I'm also really thankful for the first fans who listened to my music because without them, I wouldn't be here at all. I sometimes feel like I'm a vessel, like the experiences and words just come through me. They're not from me, and that's why making music is just so strange for me. It's such a blessing to be the guy who gets to do it.
Any advice for fellow emerging artists?
Don't settle. For anything. Ever, in life and in music. Go to where you're most happy. Stay there. If your intentions are good and you don't settle and you want to see the best in everyone around you, you can't fail. A rising tide raises all ships. That's how it should be.
What message do you have for your fans?
I love them so much. At the end of the day, for me, it's all about that one person who hears the song. So, I just want them to know that I'm a human being, and I'm trying my best for the sake of them. We're all living this life together and trying our absolute damnedest to be better people every day. That's really important to me. The humanity of all of it is the most important thing.
Fans can catch Zach on a billboard in New York City starting May 17. Keep getting to know him and his fellow RADAR artists by listening to Spotify's RADAR US playlist.