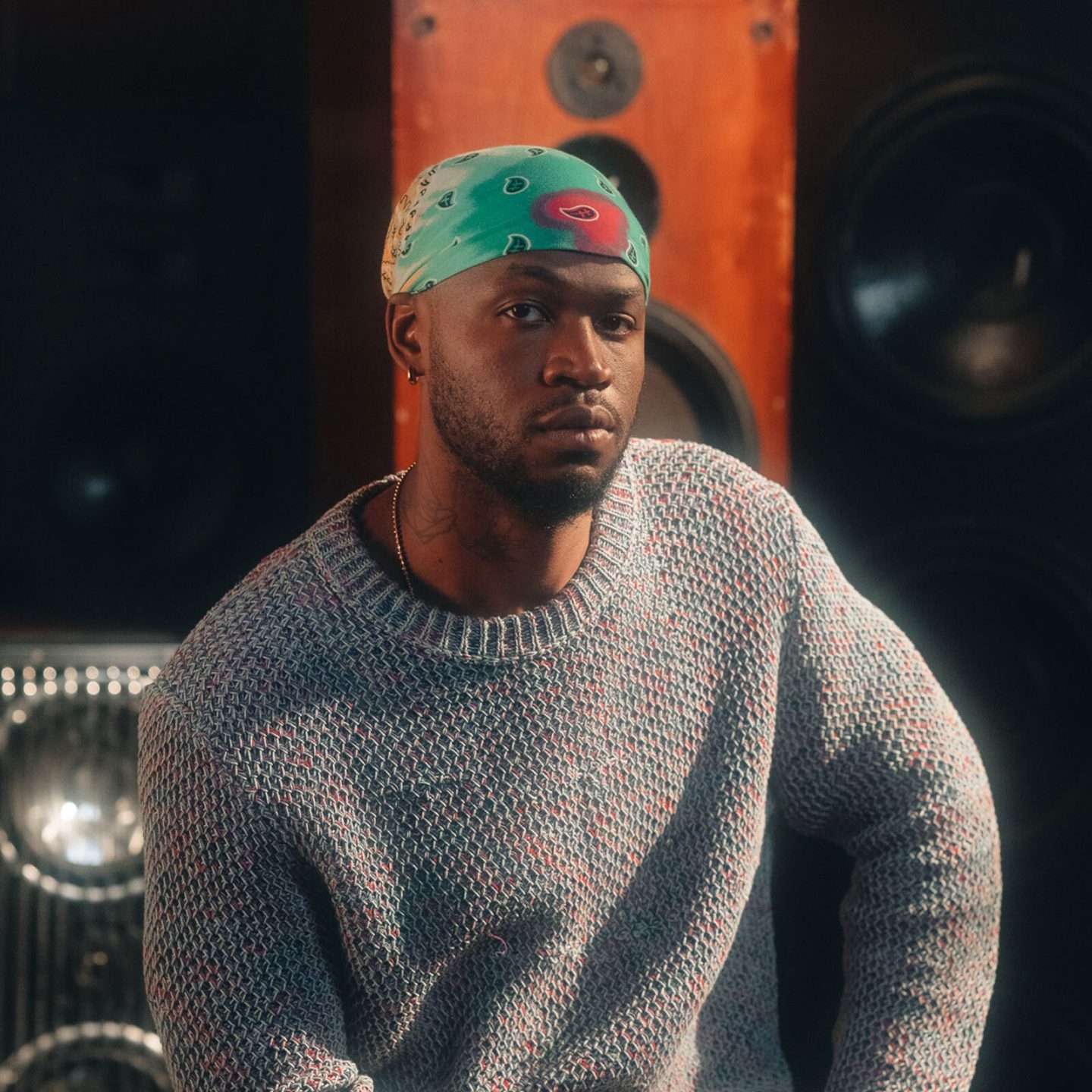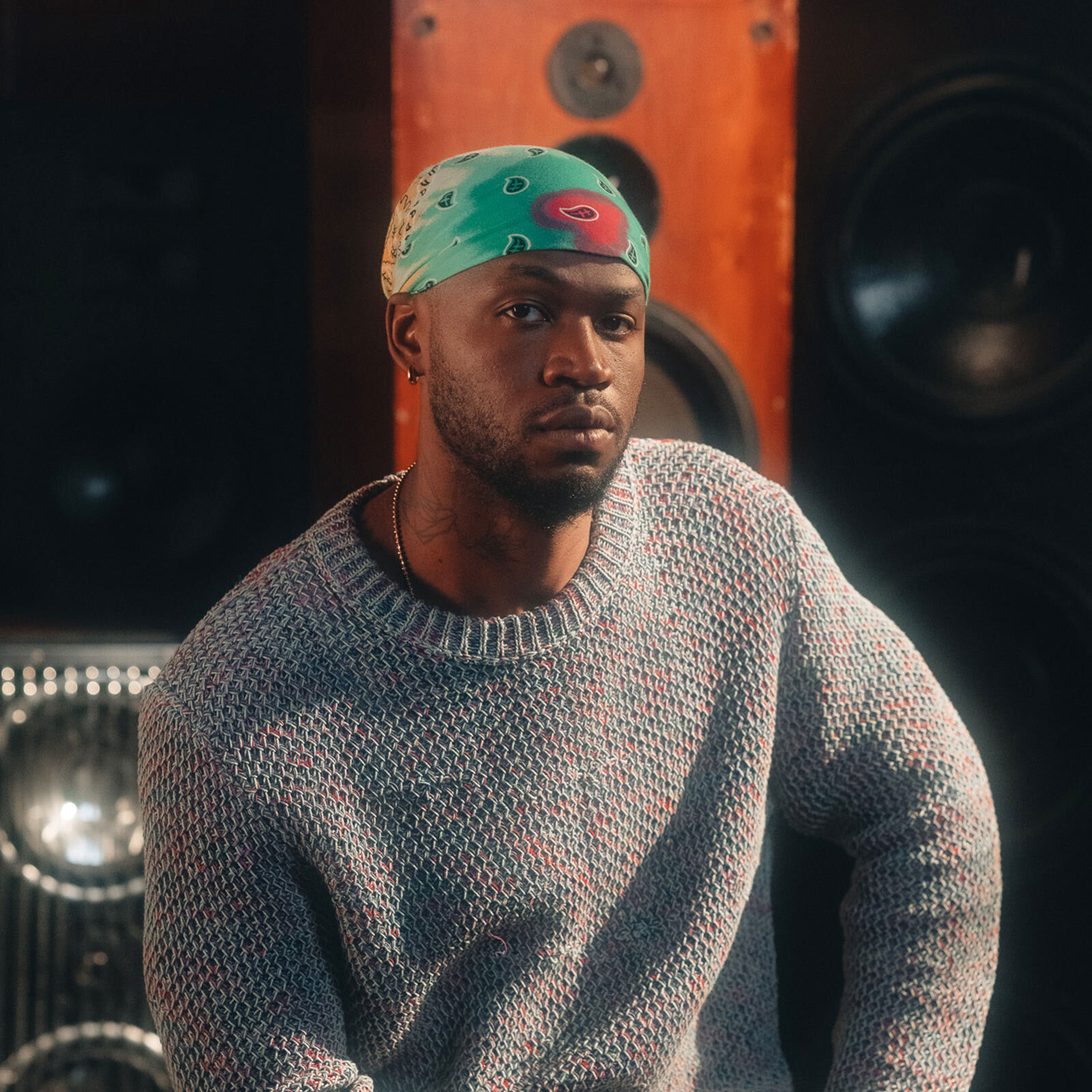 UNAPOLOGETIC ART
Director Anthony P. Leslie Brings Frequency's Free Studio to Life in a New Documentary
Last year, Spotify created Frequency, a global initiative and holistic destination to celebrate Black art, entertainment, creativity, culture, and community both on- and off-platform. Then, earlier in 2022, Frequency debuted The Free Studio, a short-term creator studio in Los Angeles, as a place to celebrate Black expression. Nine Black creators across multiple disciplines spanning music, podcast, and artistry came together to use the space's recording studios, video backdrops, green screen areas, blank canvases, and more—finding a physical location to foster and grow their creativity. 
Richie Reseda, Indigo Mateo, and Vic Mensa of Abolition X along with Mike Brown, Shefon Taylor, Thomeography, Doechii, Larry June, and Sango are the nine creators whose work is making an impact on mainstream culture and who came together for a set of short but impactful days at the studio.
We invited these nine to The Free Studio to create with no boundaries. We asked from them nothing in exchange except the ability to document their creative process. We used that footage to create a short documentary, shot and directed by Anthony P. Leslie of Equator Productions. The documentary features firsthand creator experiences shot in various spaces that embody creative expression—The Free Studio's recording spaces, dance studios, hallways, and beyond. It explores intimate podcast and recording sessions and the authentic content and community fostered by the Frequency initiative. 
"This is a creator studio for the freedom of Black Expression," Anthony P. Leslie notes. "Free Black Expression for me is being UNAPOLOGETIC in all the unique ways WE are, dancing to the beat of our own drum, sharing our color without boundaries. The one thing all of these artists have in common is that their experiences show up in their work. With the theme that we (Black creators) are all a work in progress and using our art as a form of expression throughout our respective journeys, I am looking to show raw moments that illustrate why exploring one's self contributes to one's creativity." 
You've created a beautiful tribute to the individuals taking part in The Free Studio. What was your approach to this documentary and highlighting the work happening at The Free Studio? 
So first and foremost, I think it's super important to understand that to be able to create with no boundaries is one of the main responses that we received from all of the artists when we asked them about the benefits of The Free Studio. I truly believe in that. Because it's hard, once you're in the creative field, to not feel like everything that you are creating has to come to life as perfect as can be or with already set expectations. 
With this documentary, I set out to really get a better understanding of these artists and to see them working in their true life. I kind of wanted to be a fly on the wall, but I also wanted to be a part of it. So it's a nice balance of me being intercut into their world and us as a team just watching them do their thing.
But ultimately, to be able to show these Black creators express themselves in their purest form is what I really wanted to get at. A lot of times Black people are stereotyped, but we are all different. It's our unique, complex ways that really enable us to learn from each other—and I truly got to learn from all these artists. 
In being a part of this project, did you also get a chance to experience a little bit of that flexibility and freedom to experiment with the way you do documentary? 
Yes. I always want to work on more personal stuff that truly feels like it comes from the heart, and it was just super fluid with Spotify and the Frequency team. The biggest way I experimented with the creative freedom that we had at The Free Studio was by inserting myself within the documentary. So you get to meet these artists by way of me. What's more personal than somebody actually making real relationships in real time? I was able to break the fourth wall to learn from these artists and work with them, in a way that was more my style. 
You'll see I also used the fish-eye lens to focus in on the individual artists. It shows that there are these distinct worlds that each of these artists lived in and worked in. And with the fish-eye lens, you can see a glimpse of what their world looks like—their full world within The Free Studio. And then we get into more of those intimate moments, in many shots, as we break down the artist and their creative practice. 
We talked to Mike Brown about The Art of Letting Go and he mentioned that the two of you had a chance to collaborate on a podcast episode. What was that experience like for you?
We had a nice glass of wine and just talked. I love the atmosphere that he creates on his podcast because it's just a space to let it out. You don't feel judged, you don't feel like you need to have the answer; you can just flow and be yourself and exist. That was super comforting. 
What do you hope viewers walk away with after seeing this documentary?
I really hope that people feel inspired to create the way they want to, stop worrying about external acknowledgment, and focus on the approval coming from within. Because you'll create something and then the world will want to be a part of it. 
Can't get enough of the work from The Free Studio? Check out Free Studio participants Indigo Mateo, Richie Reseda, and Vic Mensa's Abolition X.